Crisp, chilly mornings and sunny afternoons signal spring in Sonoma. The comforting, hearty red wines of winter still have their place at the table, yet it's also time for refreshing white wines to celebrate the change of season.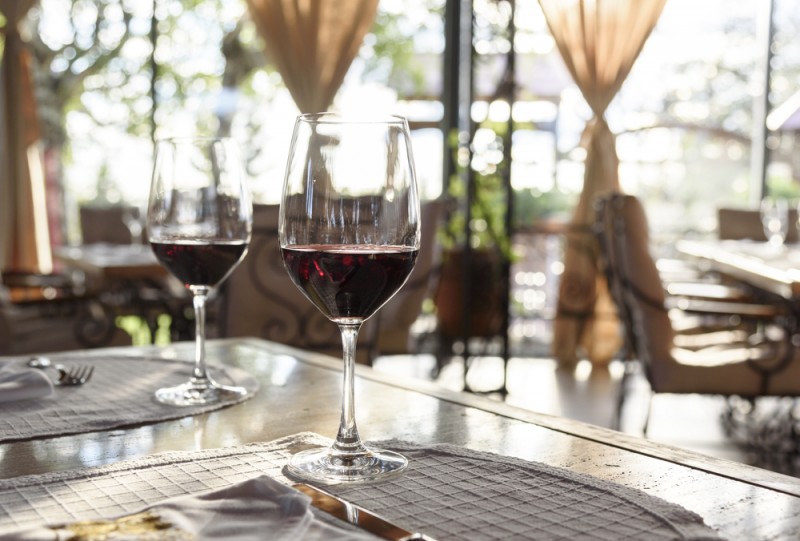 RED BLENDS
If you like…
Trione Vineyards & Winery 2012 Henry's Blend Alexander Valley ($56)
This seamless melding of Cabernet Sauvignon, Merlot, Petit Verdot, Cabernet Franc and Malbec, from winemaker Scot Covington, honors winery founder and philanthropist Henry Trione, who died in 2015. The supple tannins, sumptuous blackberry and currant fruit and hints of spice and toasty oak make it a serious mate for St. Patrick's Day corned beef. Skip the cabbage.
You may also like…
Gundlach Bundschu 2013 Mountain Cuvée Sonoma County ($20)
Merlot, Cabernet Sauvignon and Malbec from the winery's Rhinefarm vineyard and sites in the Mayacamas Mountains mesh nicely in this bargain red. It's soft and easy, with blackberry, black cherry and pepper character. Though not as complex as the Trione Henry's, it's an honest drink at a great price.
SAUVIGNON BLANC
If you like…
Galerie Wines 2015 Equitem Sauvignon Blanc Knights Valley ($30)
With asparagus, fava beans and spring garlic coming online, pleasantly grassy Sauvignon Blanc hits its pairing stride. This one, made by Spanish native Laura Diaz Muñoz, is sophisticated and classy, with brisk grapefruit, lime and mineral character. Half of the blend was aged in new and older French oak barrels, lending textural complexity to the vibrant fruit character.
You may also like…
Angeline Vineyards 2016 Reserve Sonoma County Sauvignon Blanc ($15)
Bright and brisk, it brims with ruby grapefruit, honeydew melon, lime and kiwi fruit character. Fermented and aged in stainless steel tanks, it's not as layered and textural as the Galerie, yet delivers racy flavors and is a tremendous value.
SERIOUS ZIN
If you like…
Gary Farrell 2014 Maffei Vineyard Russian River Valley Zinfandel ($50)
No foolin', there are local Zinfandels that are not too over-the-top in ripeness and alcohol potency. This polished example comes from a vineyard planted in the 1920s by Umberto and Maria Maffei. It offers vivid blackberry and plum fruit, plus exotic notes of mint and clove, all on an elegant frame. It's a taste of Sonoma winegrowing history.
You may also like…
Frei Brothers Reserve 2014 Dry Creek Valley Zinfandel ($20)
Count on E & J Gallo, a pioneer in sourcing Zinfandel grapes in Sonoma (thank you, Julio), to produce this exuberant Zinfandel at a fair price. The jammy red berry and dark cherry aromas and flavors aren't as elegant as the Gary Farrell Zin, yet are rich and rewarding.
PINOT NOIR
If you like…
Bucher Wines 2014 Russian River Valley Pinot Noir ($40)
The Bucher family has grown grapes in the "Middle Reach" of the Russian River Valley (Rochioli and Williams Selyem are neighbors) for 25 years. The Buchers sell their fruit to top Pinot producers, and in 2013, recruited Siduri's Adam Lee to produce wines from their site. This one is textbook Middle Reach, with vivid red cherry, cranberry and pomegranate fruit, baking-spice complexity and refreshing acidity. Superb with Easter ham and crown roast.
You may also like…
Kenwood Vineyards 2014 Six Ridges Russian River Valley Pinot Noir ($30)
This stalwart Sonoma Valley winery has upped its game under new ownership (Pernod Ricard), with new labels and improved grape sources. Longtime winemaker Pat Henderson produced this spicy, generously flavored wine with medium body, soft tannins and a vanillin finish. It's versatile with anything an Easter dinner has to offer.
Subscribe to Our Newsletters!