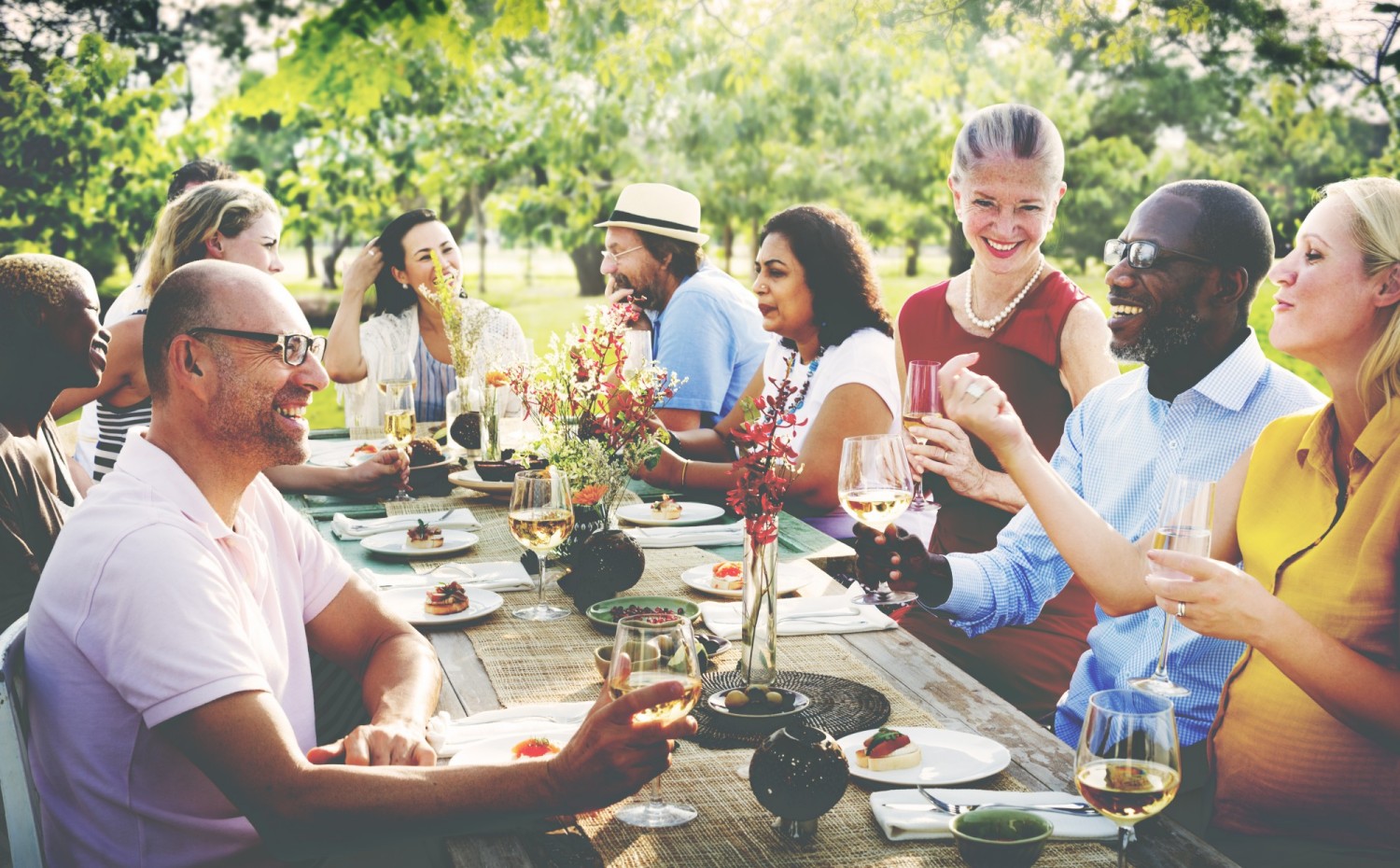 So many gatherings in May and June, so many wines from which to choose. Graduations, Father's Day and grilling are among the motivations to get outside before the weather really heats up.
---
Rosé for Flower Forays

If you like Cenyth 2015 Sonoma County Rosé of Cabernet Franc ($25)
With a pretty label designed by Julia Jackson of Jackson Family Wines, Cenyth is a partnership of Jackson and Hélène Seillan, whose mentor is her father, Pierre Seillan of Vérité Winery. The

women have been friends for decades.

This rosé is as classy as the label: a lithe, complex expression of zippy acidity, palate weight and plum and tangerine fruit.
You may also like Toad Hollow 2015 Eye of the Toad Sonoma County Dry Rosé of Pinot Noir ($14)
Dark orange-red in color, this perennial favorite is a steal, light and refreshingly fruity with dried cranberry and orange-zest accents, without a trace of unnecessary sweetness. Closed with a screw cap, it's ready to tuck in a picnic basket or backpack before searching the hills and coast for wildflowers.
---
Red for Memorial Day Grilling

If you like Quivira Vineyards and Winery 2012 Goat Trek Vineyard Dry Creek Valley Cabernet Sauvignon-Zinfandel ($55)
From a high-elevation site farmed by Quivira, Goat Trek is 90 percent Cabernet Sauvignon and 10 percent Zinfandel, an unusual commingling of different personalities that manage to get along. Succulent red currant and

raspberry fruit gets a pinch of dried herbs for complexity; the crisp acidity is a pleasant surprise.
You may also like JCK 2014 Moonset Sonoma County Red Wine ($35) 
John Kane produced this blend of 80 percent Zinfandel, 17 percent Petite Sirah and 3 percent Alicante Bouschet from several vineyards, including Red Rock Ranch in Knights Valley, where the Zin is grown at 2,300 feet elevation. The Petite Sirah comes from Dry Creek Valley, the somewhat rare Alicante from Russian River Valley. It's juicy and dense, with fruity cherry-vanilla and a brambly twist of berries.
---
Pinot Noir for Father's Day

If you like Martin Ray Winery 2014 Dark Star Hill Green Valley of Russian River Valley Pinot Noir ($55)

From a relatively new site for the longstanding producer, above the town of Freestone, this Pinot is exotically perfumed in a way that's both relaxed and complex. Medium-bodied with inviting layers of black cherry and earth, it's seasoned with a compelling hint of white pepper and light oak on the finish.
You may also like Rally Point Wines 2013 Limited Production Russian River Valley Pinot Noir ($38)
From a new producer, a husband-and-wife team devoted to raising awareness for military issues and service members, this wine is awash in wild strawberry and cherry aromas and flavors. Deep and brooding, it's also smooth and concentrated, with a long, juicy finish.
---
Subscribe to Our Newsletters!