Just hours before Molti Amici's friends and family preview Wednesday, the Healdsburg restaurant looks like an HGTV home makeover set with just hours to go before the reveal.
A cacophony of saws, hammers and squeaking ladders is the soundtrack behind owner Jonny Barr, who flits around the renovated space sweating every detail. Everything must be perfect because expectations are high for the former SingleThread general manager and his team.
The restaurant at 330 Healdsburg Ave. officially opens Friday evening in the former Campo Fina space, offering a Californian-Italian menu of fire-kissed Neapolitan pizzas, housemade pastas and "unconventional" cocktails.
"People are stopping by all day, popping in to see what's coming. It's fun to walk them through and take the time. There's just so much excitement from the community," said Barr.
The restaurant-industry veteran has enlisted a group of close friends to round out his team, including co-executive chefs Sean McGaughey and Melissa Yanc (Troubadour Bread & Bistro, Quail & Condor Bakery), who created the menu, along with chef de cuisine Matthew Cargo and bar director Danielle Peters.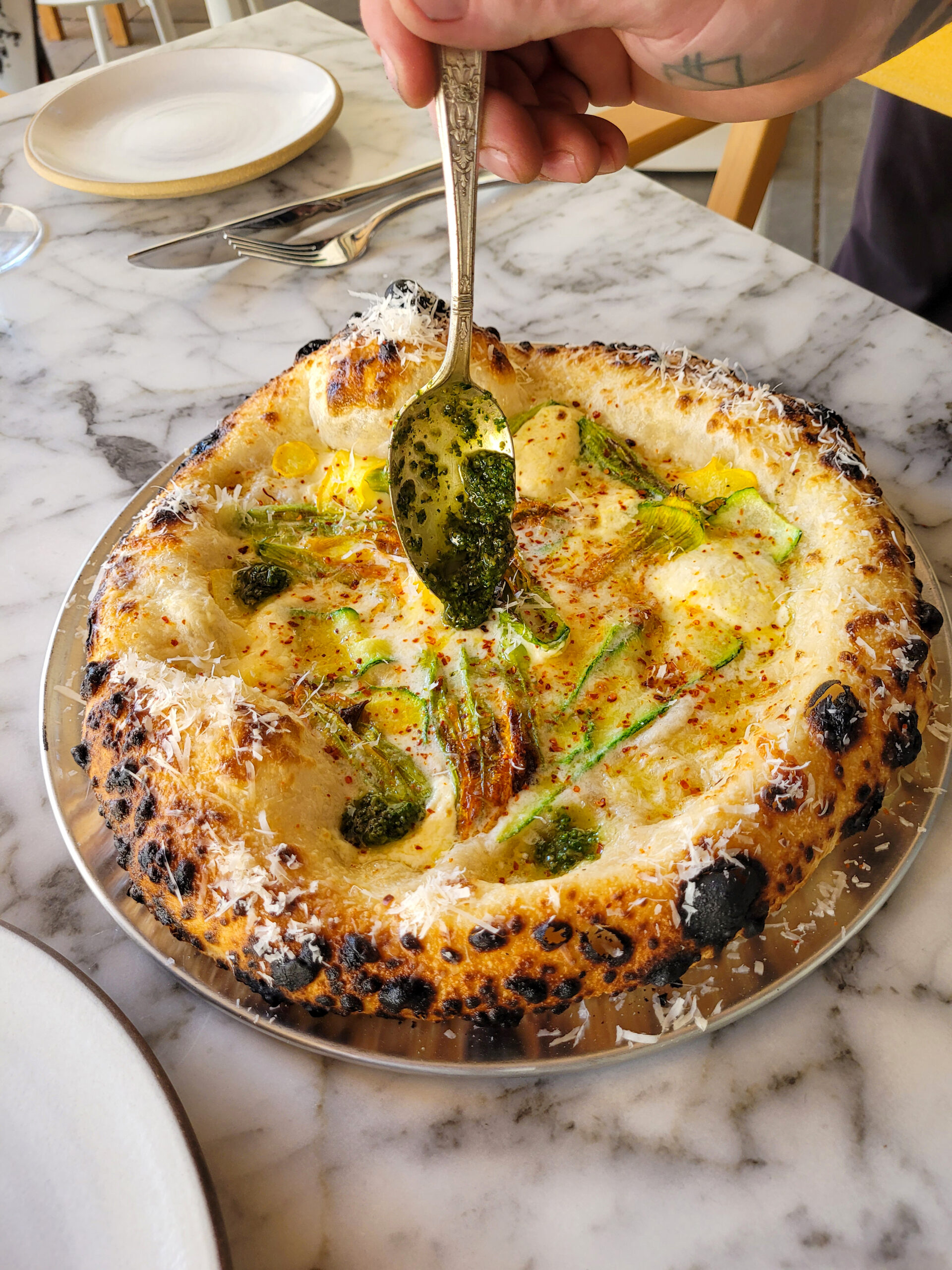 Molti Amici loosely translates to "many friends" in Italian.
"Molti Amici starts with friendship. Sean and I first connected at SingleThread, and it was like peanut butter and jelly. We just go together," said Barr.
Husband and wife team McGaughy and Yanc worked at the three Michelin-starred restaurant before launching their Healdsburg businesses.
The outdoor patio, with 23 tables, is currently the only seating at the restaurant. The bright outdoor space includes an eight-seat bar, bocce court and wood-fired oven for piping hot pizzas. The restaurant's interior is incomplete, but Barr hopes to open it within two weeks.
Barr took over the space in December after the unexpected closure of chef Ari Rosen's restaurant Campo Fina — a Healdsburg institution for more than 10 years.
The goal has been to pay homage to the restaurant's history while giving it a fresh, new look.
Expect seasonal dishes like a summer-inspired pizza with zucchini and ricotta, salad with stone fruit, fennel pollen and watercress, or a Raviolo al' Uovo with truffle and sage brown butter.
Larger dishes include spatchcock chicken and bone-in rib-eye.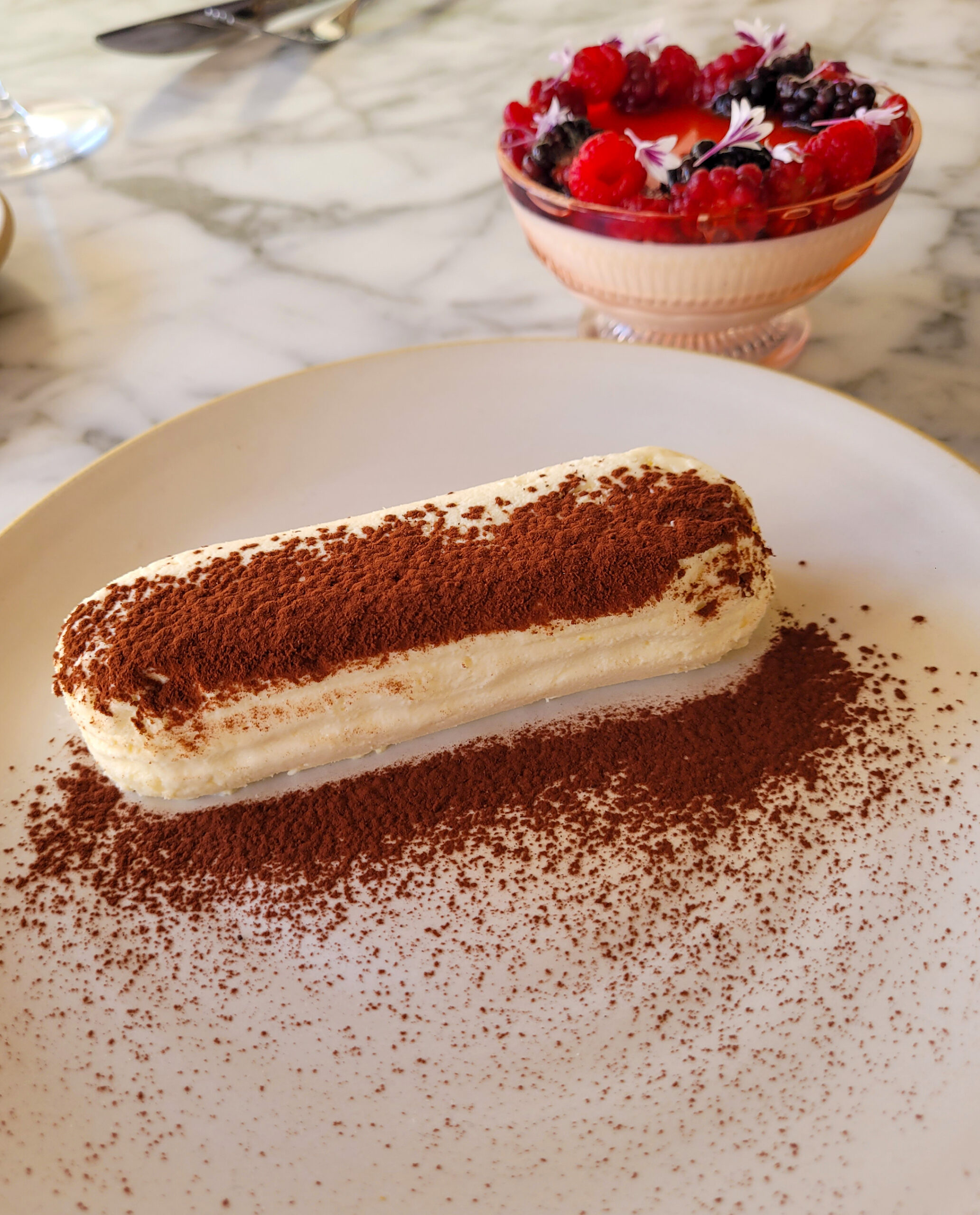 The dessert menu, overseen by pastry chef Melissa Yanc includes simple classics like panna cotta dressed up with labneh and blackberries and tiramisu with Marsala wine.
Drinks include an unnamed cocktail (an emoji of an enthusiastic Italian hand gesture) made with Campari, prosecco and orange, wine, beer and nonalcoholic cocktails.
As contractors put the finishing touches on the patio and art is hung on the walls, Barr leans back in his chair contemplatively in a brief quiet before the storm.
"I'm kind of a swan right now. The surface may look cool, but I'm paddling like crazy under the water. But this is really just about friends doing the things we love," he said.
The restaurant will be open 5:30 to 9 p.m. Tuesday through Saturday with an abbreviated menu at the opening and a more extensive menu coming in a few weeks. Lunch service will be added later this summer.
Molti Amici, 33o Healdsburg Ave., moltiamici.com. Reservations are highly recommended.