With heavy coats once more banished to the depths of the closet, windows thrown open and the mower powered up, it's clear that spring has sprung. We found a bevy of bouncy, fun and fabulous items to pull anyone out of winter's grip.
YUM! ~ Need we say more?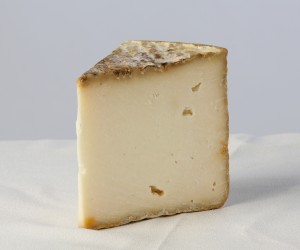 Pug's Leap Tomme
This is a goat cheese for people who think they don't like goat cheese. Limited in production, this Petaluma-produced tomme has a mild and mellow taste that goes perfectly with a dab of honey (and your honey). It's made from milk from happy, humanely treated goats and aged for two months.
$8.50 for 4 ounces, The Epicurean Connection, 122 W. Napa St., Sonoma, 707-935-7960, theepicureanconnection.com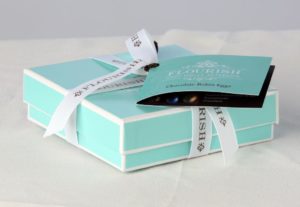 Gourmet Chocolate Eggs
Move over, Cadbury. Made by Napa Valley chef Holly Peterson, Robin Eggs are hand-painted in shimmery jewel tones, filled with white chocolate ganache and cinnamon, pomegranate, ginger, raspberry and strawberry, saffron, tangerine and other seasonal flavors. What makes them extra yummy? They've got a boost of antioxidants, and a portion of the profits is donated to fund research about cancer-fighting foods.
$19 for six-piece box, $55 for 18-piece box, order at chefhollypeterson.com.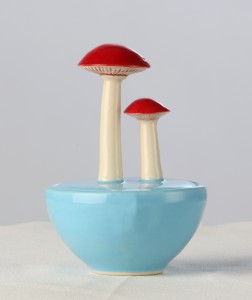 Mushroom Salt Cellar
This little salt keeper is so adorable you'll want to pinch its little mushroom caps. Made by local artist Laurel Begley, these ceramic bowls (available in a variety of sizes) come in jade and sky blue colors, with perky little woodland fungi perched on top. Use them in the kitchen for salt, or as tiny treasures throughout the house.
$28 and up, B Street Mercantile Co., 316 B St., Petaluma, 707-766-6800, bstreetmercantile.com
Bea

r Hug Milk Bottle
Proclaim your love for the Golden State with a vintage-style milk bottle and straw. No matter what you put inside (perhaps a saucy little Gewürztraminer), the bear hug decal leaves no doubt as to your West Coast affinity.
$10, Tiddle E. Winks, 115 E. Napa St., Sonoma, 707-939-6933, tiddleewinks.com

STYLIN' ~ Make your mark
Skateboard Art
Sebastopol artist Ricky Watts is best known for his larger-than-life, spray-painted murals, including a five-story behemoth on the western wall of the Phoenix Theater in Petaluma. We're in love, however, with his smaller-scale, recycled skateboard artworks with names like Acid Drop and Nosegrind Supreme, which are far too pretty to grind on. Each skateboard is painted, signed and dated by the artist, and varnished, ready for hanging.
$250, rickywatts.com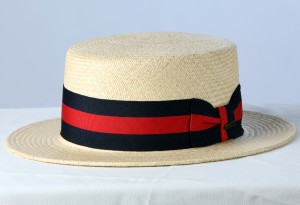 Easter Topper
Celebrate spring like its 1919 with an authentic straw boater. These breezy chapeaux are styled for both men and women. Stick a few fresh flowers in the brim and you're ready
for an Easter parade.
$70-$120, Portobello Hats, 311 D St., Santa Rosa, 707-528-4287, portobellohats.com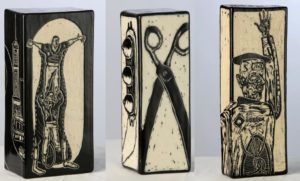 Not Your Basic Box
Inspired by everyday objects and machines, Todd Barricklow makes multidimensional boxes in the sgraffito (Italian for "scratched") process, creating raised outlines on the ceramic. Ranging in size from just a few inches across to several feet, they're beautiful in a series or alone. Each is an original artwork.
$150-$2,500, toddbarricklow.com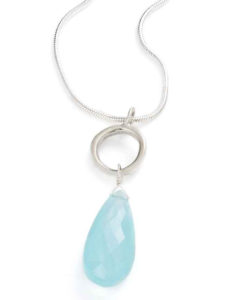 Inspired by the Sea
Bay Area artist Phillipa Roberts creates stunning silver jewelry inspired by land and sea. This watery blue chalcedony (a form of quartz) pendant hangs from a brushed-metal oval as part of Roberts' Ocean Collection. Each piece is unique, so shapes and sizes may vary.
$113, Sonoma Silver Co., 491 First St. W., Sonoma, 707-933-0999, sonomasilver.com
SPRING FLING ~ Fresh finds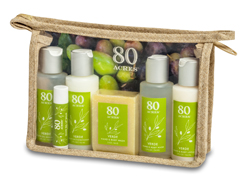 80 Acres Travel Kit
Mediterranean women have long known the secret to glowing skin and hair: olive oil. But oh, the mess. Skip the drips and get soft and supple with McEvoy Ranch's 80 Acres Body Care. Made from 80-plus acres of olive trees in Petaluma, the travel kit includes shampoo, conditioner, lotion, wash and bar soap in the signature scent, Verde, which is inspired by spring gardens.
$34, B Street Mercantile Co., 316 B St., Petaluma, 707-766-6800, bstreetmercantile.com, mcevoyranch.com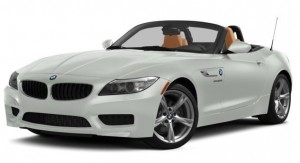 Topless Fun
Drop your top and hit the coast in this sporty, spicy little number that seats just two. Meaning no kids, no dog, no in-laws, just you and your squeeze hitting the open road. The 3-liter turbo-charged engine in the 2015 BMW Z4 35is keeps things moving along briskly, but when you're looking this moneyed, you may want to slow it down and let folks gawk a little.
$65,800 and up, Hansel BMW, 2925 Corby Ave., Santa Rosa, 888-804-9469, hanselbmwofsantarosa.com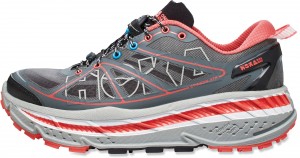 Super Shoes
Hoka One One Stinson ATR shoes have some serious sole. Popular with long-distance runners, hikers and folks on their feet for long periods, their meta-rocker cushioning makes for a stable stride on road or trail. Unlike less expensive "toning" shoes, these are engineered for comfort rather than glute-tightening abilities.
$130-$170, Heart & Sole Sports, 900 Fourth St., Santa Rosa, 707-545-7653, heartnsolesantarosa.com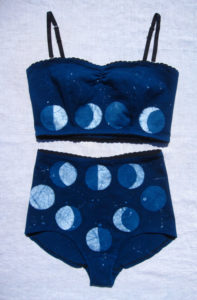 Indigo Unmentionables
These handmade, indigo-dyed briefs and bras are adorable undergarments you'll want to show off. With a high-waisted, vintage silhouette comes modern comfort with a cotton-Lycra blend and unique batik artwork. Each piece, made by Santa Rosa artist Rachel Blodgett, will vary, but the moon phase set will lift anyone's tide.
$39-$125, available online at etsy.com/shop/serpentandbow