Sandi Funke is a sunrise hiker. Her favorite early-morning route is the 1.5-mile Cougar Trail at Sonoma Valley Regional Park in Glen Ellen. She often stops by before heading to her job as a program manager with the regional parks.
"You get really marvelous views of the Mayacamas range from that trail, views of the sun coming up, and filtered sunlight coming through the oak trees," Funke says. "It's a wonderful hike to get your heart pumping, to wake up and just enjoy the morning."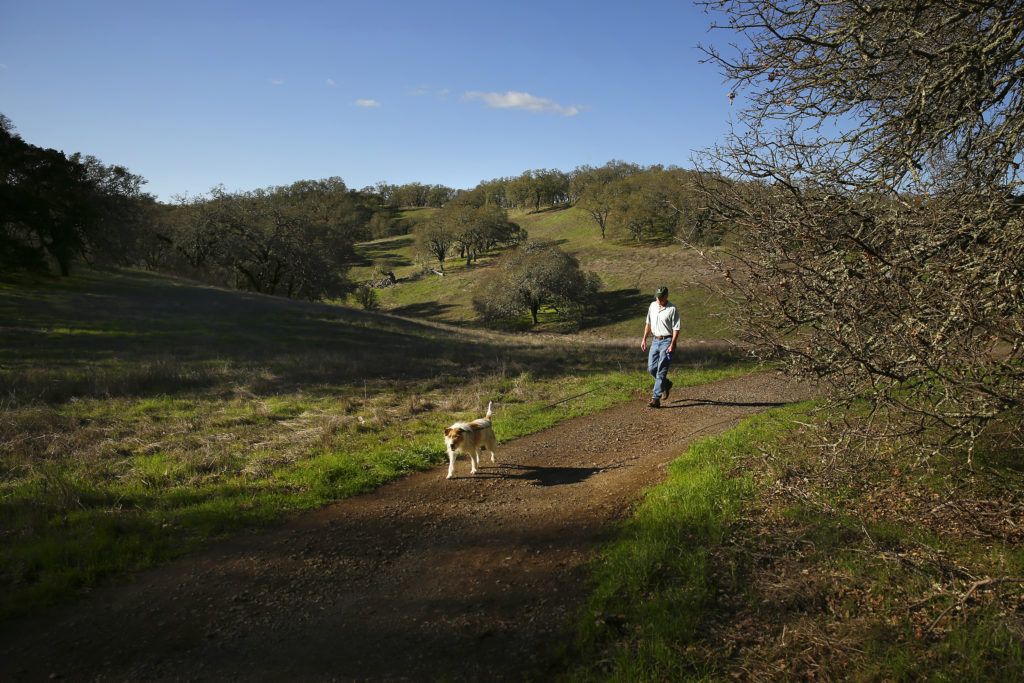 If there were ever a time for morning-hike neophytes to get in the habit, it's now. With mid-summer sunrise coming around 6 a.m. and most parks opening at 7 a.m., there's no need to worry about headlamps. And no matter how hot the forecast, the coolest air of the day is guaranteed.
For workday mornings, Funke recommends short trails with a quick payoff. But for a more relaxed sojourn, she heads to North Sonoma Mountain Regional Park, where steadily ascending switchbacks under redwoods, oaks and bay laurels lead to invigorating views of the surrounding mountains, at times awash in morning fog.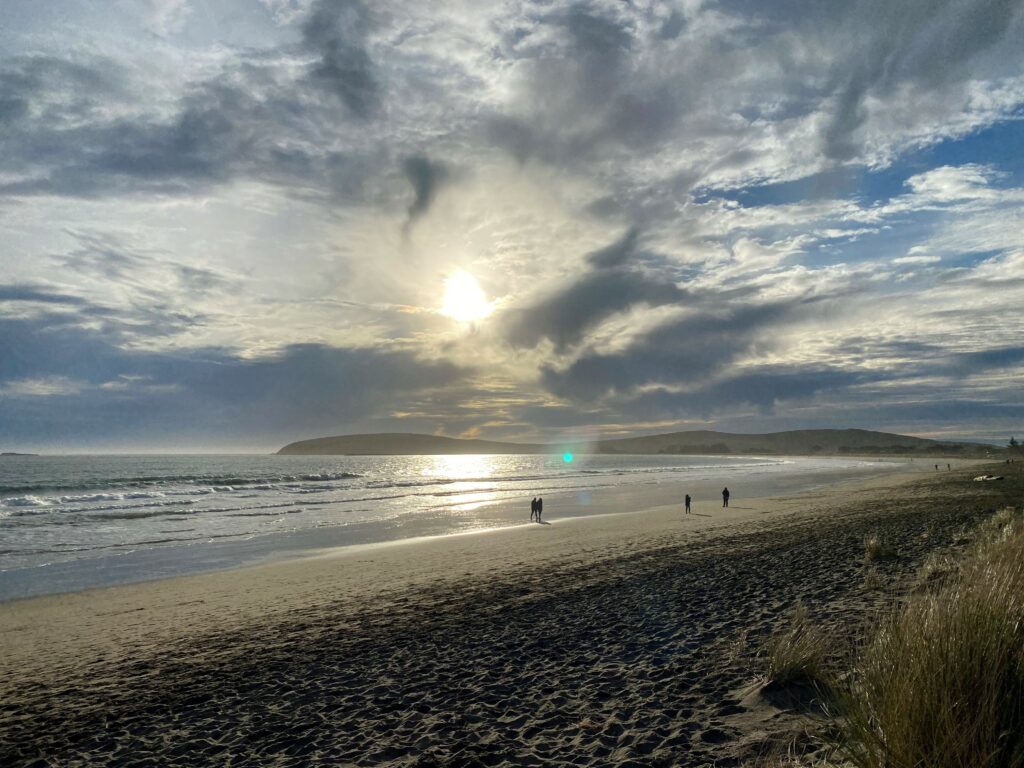 Summertime is prime time for sunset hikes, too, and what better way to unwind at the end of the day? There are hours of light left after work, enough to make it to the trail to savor the fading light—and the natural air conditioning blowing straight off the ocean. Back in June, Sonoma County Regional Parks launched a "Settle Down at Sundown" series focusing on outdoor wellness and relaxation exercises like mindfulness walks, journaling, stretching and deep breathing at twilight.
Doran Beach is the quintessential sunset stroll experience, Funke says: miles of sands, the sun slowly fusing with a liquid horizon, the sky a vivid color wheel, and, when the light fades or the breeze becomes too stiff, the car is close at hand.
Next up in the "Settle Down at Sundown" series: July 11 at Tolay Lake, July 18 at Doran Beach, Aug. 15 at Pinnacle Gulch and Aug. 22 at Helen Putnam. parks.sonomacounty.ca.gov
Subscribe to Our Newsletters!