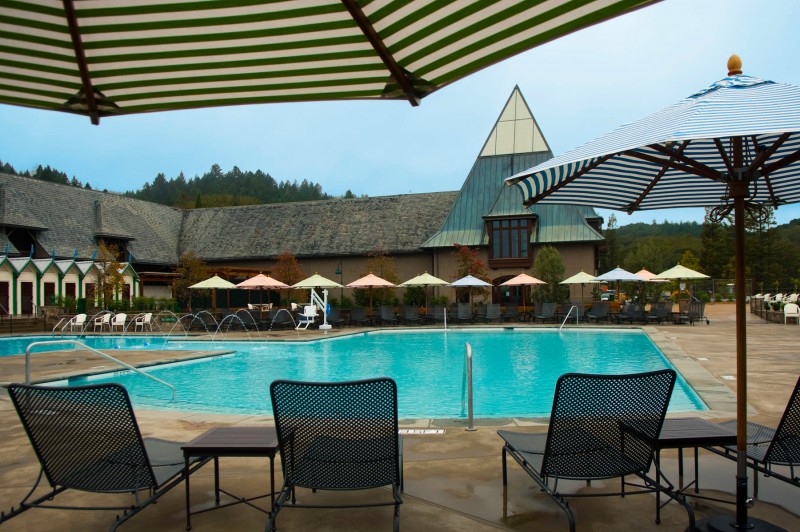 Start shopping for that swimsuit because the pools at Coppola Winery opens Saturday, April 1, with reservations for pool passes and cabines starting March 9. 
When film director and winery proprietor Frances Ford Coppola opened Coppola Winery he wanted to create a "a wine wonderland, a park of pleasure where people of all ages can enjoy all the best things in life: food, wine, music, dancing, games, swimming and performances of all types. A place to celebrate the love of life."
And he's done just that. Coppola Winery was the first winery in Northern California to install a swimming pool and a bocce court. The 3,600 square-foot pool has 32 cabines, European-style changing rooms with all the necessary amenities.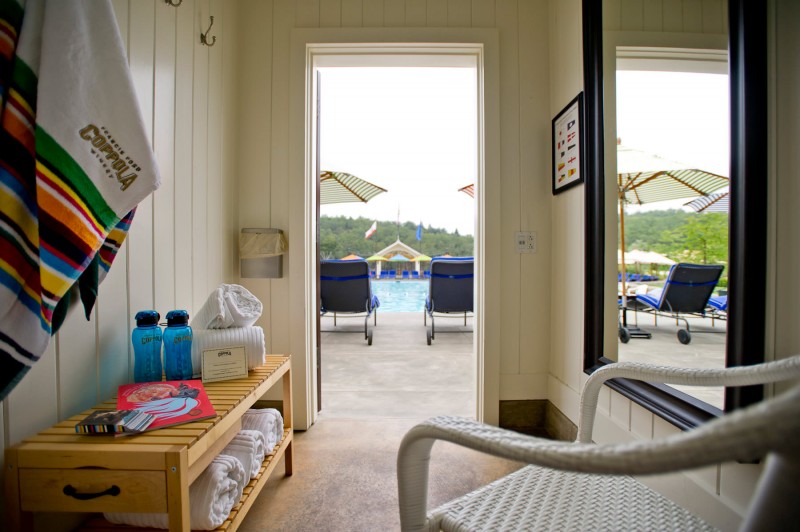 Cabine reservations (starting at $135) include pool passes and lounge chairs for four guests. They have their own private showers, towels and playing cards. Cabines also have two Coppola signature perks: four bottles of Sofia Mini sparkling wines and a copy of the award-winning Zoetrope: All-Story magazine, published by Coppola himself.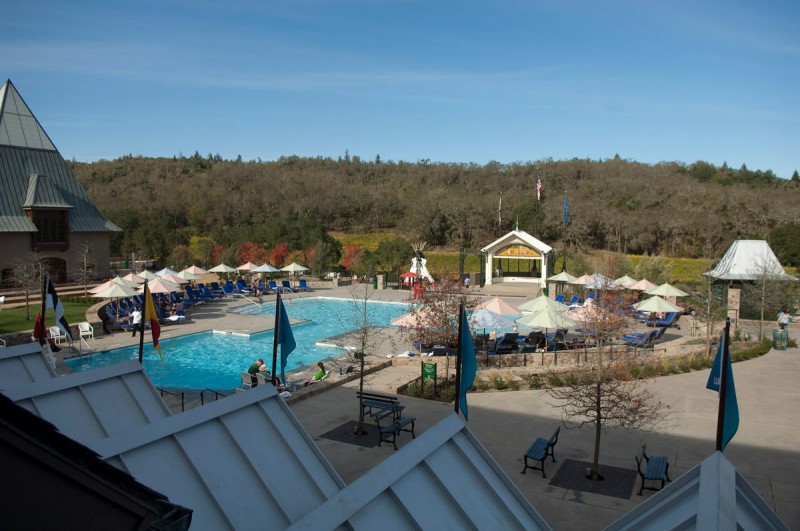 Individual pool passes are also available (starting at $12 for children and $28 for adults) and include access to poolside service, two restaurants, four bocce courts, game tables featuring backgammon, card games and board games, and a children's lending library. Individual passes are first come first serve, but reservations are available and highly encouraged.
Coppola Winery's pool operates April 1-May 29 (Fri-Sun), May 30-October 1 (open daily) and October 6-28 (Fri-Sun). Pool hours are 11 a.m. to 6 p.m. Reservations can be made by phone at (707) 857-1471 or at francisfordcoppolawinery.com.