Iconic 20th-century thinkers Ray and Charles Eames never lived in Sonoma County. The couple, married for almost four decades, are most associated with Los Angeles, where they built their famous Case Study home and ran the Eames Office, which applied their unique way of looking at the world to everything from furniture to museum exhibitions to educational films. Their classic documentary "Powers of Ten," created in the 1970s for IBM, is still shown in many high-school science classes, and the supremely comfortable Eames lounge chair and ottoman anchor living spaces all over the world.
For many design fans, this is well-trodden history. But the part of the story less widely known is the Eames family's deep connection to Sonoma County. In the early 1990s, Charles's daughter, Lucia, bought 27 acres in west Petaluma's rural San Antonio Valley. Over a lifetime of visiting Charles and Ray at their place of work, Lucia had absorbed their creative principles and became an accomplished sculptor and designer.
After purchasing the ranch, Lucia Eames hired a family friend, Sea Ranch architect William Turnbull, to design a home. The board-and-batten cluster of farm buildings he created is classic Sonoma County, with an internal courtyard protected from the wind and views that frame the rolling hills of the San Antonio Valley. Lucia Eames, who passed away in 2014, left the care of the ranch to her daughter—Ray and Charles's granddaughter—Llisa Demetrios, who raised her two children there.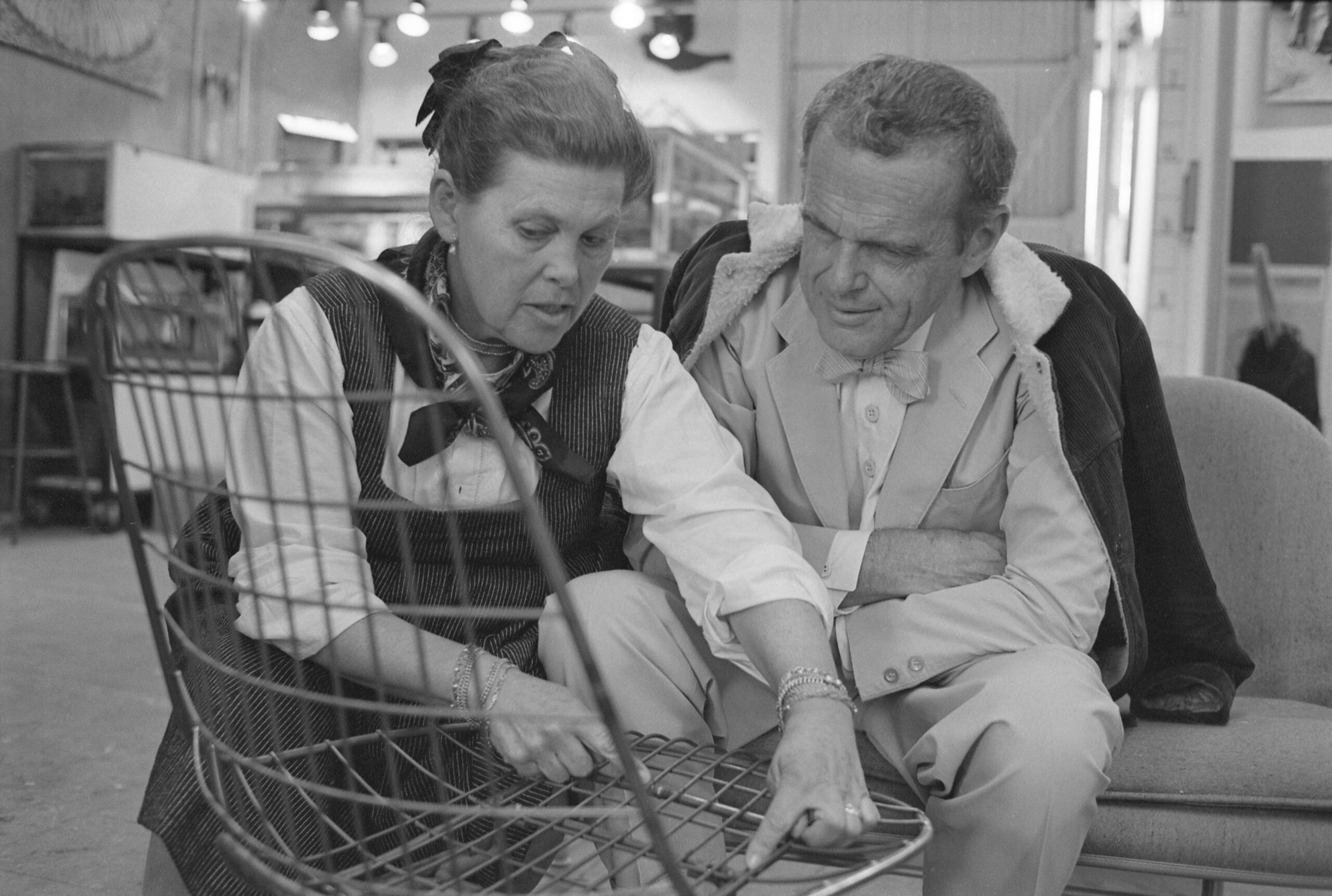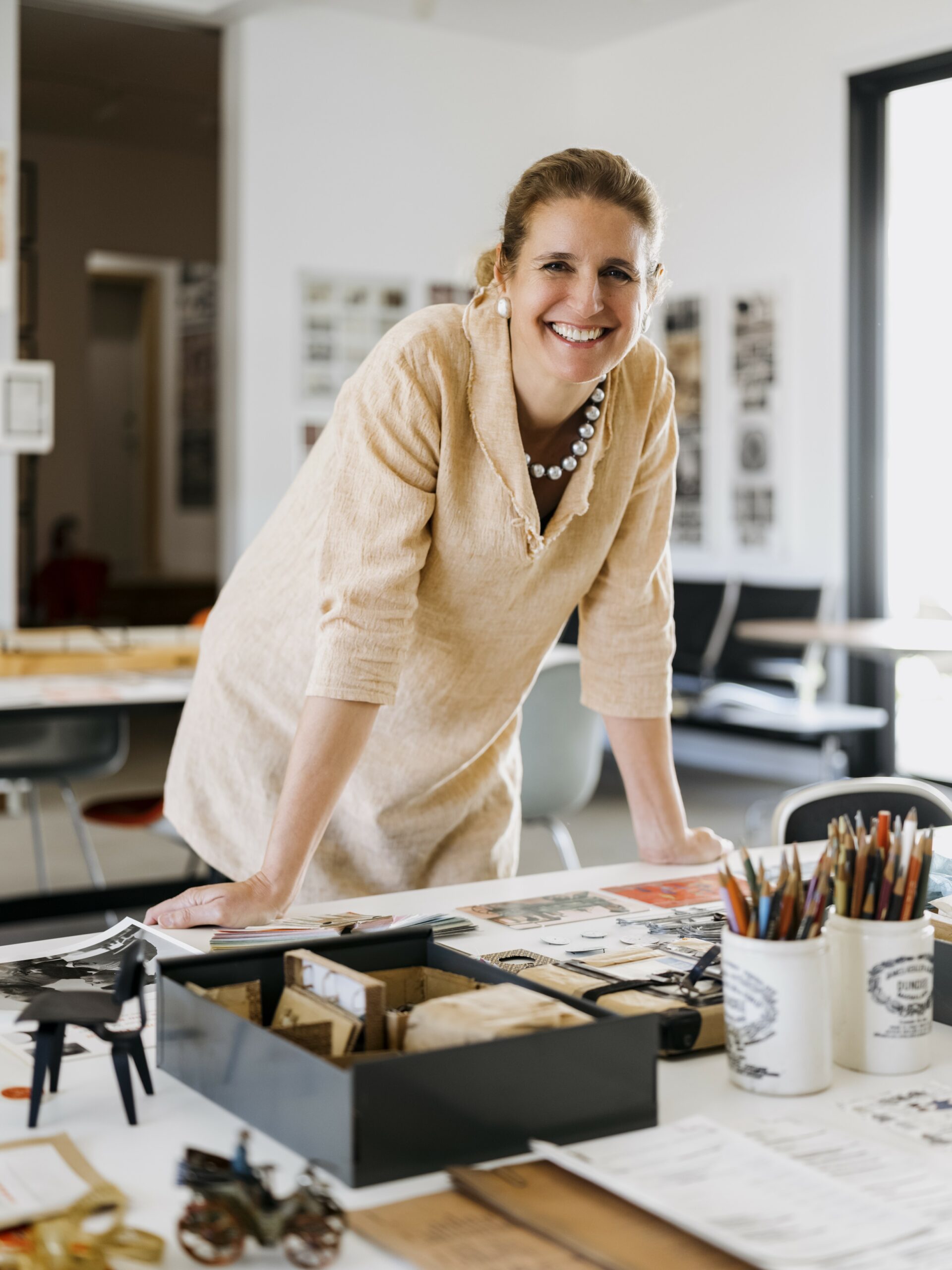 Demetrios, a bronze sculptor and museum curator who chairs the board of the Petaluma Arts Center, is now reenvisioning her grandparents' legacy with a new Sonoma-based nonprofit. The imaginatively named Eames Institute of Infinite Curiosity, launched last year, aims to shed light on Charles and Ray Eames's playful approach to design and offer fans new ways to connect with their work through an online journal and digital exhibitions. Hand in hand with that effort, the Petaluma property is undergoing a series of renovations to allow for better public access and position the ranch as a think tank for sustainable farming practices.
"This is a case study in a whole new way," Demetrios says. "It's the case study of applying my grandparents' design thinking to the outdoor landscape. We want to create these moments of understanding, these moments of connection. And then from here, we want it to take an even broader view."
On moving part of the Eames archives to Sonoma
"When Ray passed away in 1988, we knew that most of the two-dimensional archives from the Eames Office were going to the Library of Congress. But, as my mom liked to say, she walked back in after they'd picked up everything, and it looked like nothing had been taken. So we moved the rest to San Francisco.
Then, after the earthquake in 1989, my mother built this place. But what we have here today is still only about 5% of the collection. We're still inventorying their work, 40 years later."
A connection to the land
"What's very special about this place is that this is agricultural land. And I don't know if as many people know this about my grandparents' work, but they always thought sustainably. They saved everything and discontinued materials like plastic and fiberglass when they learned they were bad for the environment. And I had a mom who wanted composting toilets, to gather water from the rooftops, solar panels. Today, we can do all that and more."
The evolution of ideas
"My mom always called this place the 'dry run.' It was a place to try out ideas. What you see here is design both with a lowercase "d" and with a capital "D." And what I mean by that is the process of how Ray and Charles got to the home runs. That was always my mom's favorite part of the story, the iterative process: Showing how an idea evolved to make it successful and how Ray and Charles were always testing out ideas."
Design for a lifetime
"My grandparents were known for making scale models—they wanted to work directly with the materials as early as possible. You couldn't just sketch on a piece of paper, you had to be able to look at it and be hands-on. And they were always mending systems as opposed to replacing them. When they were asked to design airport seating, for example, they didn't just talk to the person who was buying it, but also the person who would be maintaining it. And then in talking with the maintenance teams, they identified problems and made adjustments."
Growing up Eames
"I thought everyone's grandparents made three-screen slideshows for them, or movies like "Powers of Ten." When I would visit them in Los Angeles, Ray would pick me up at the airport in her Jaguar and sweep me off to the office to spend time with her."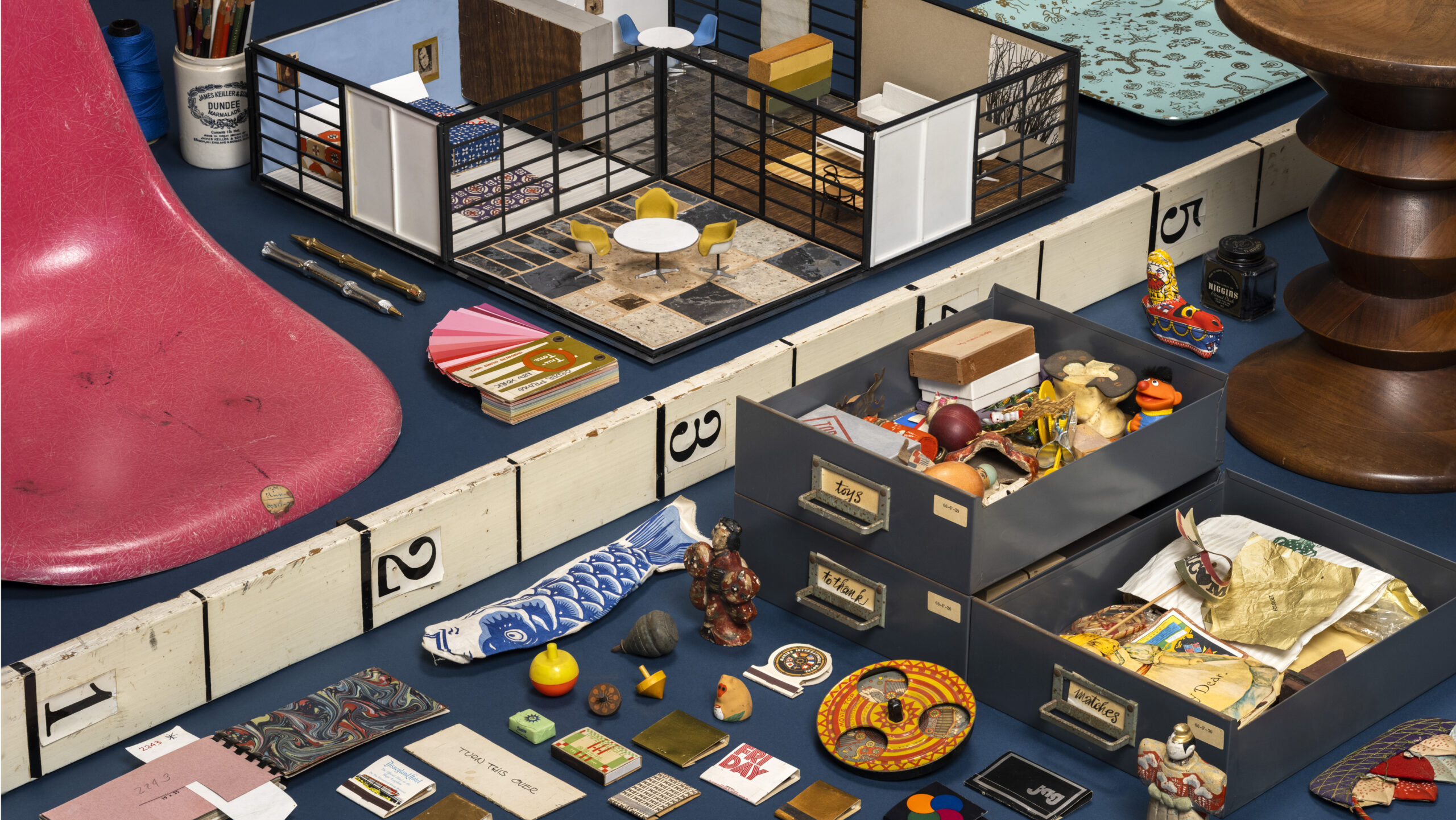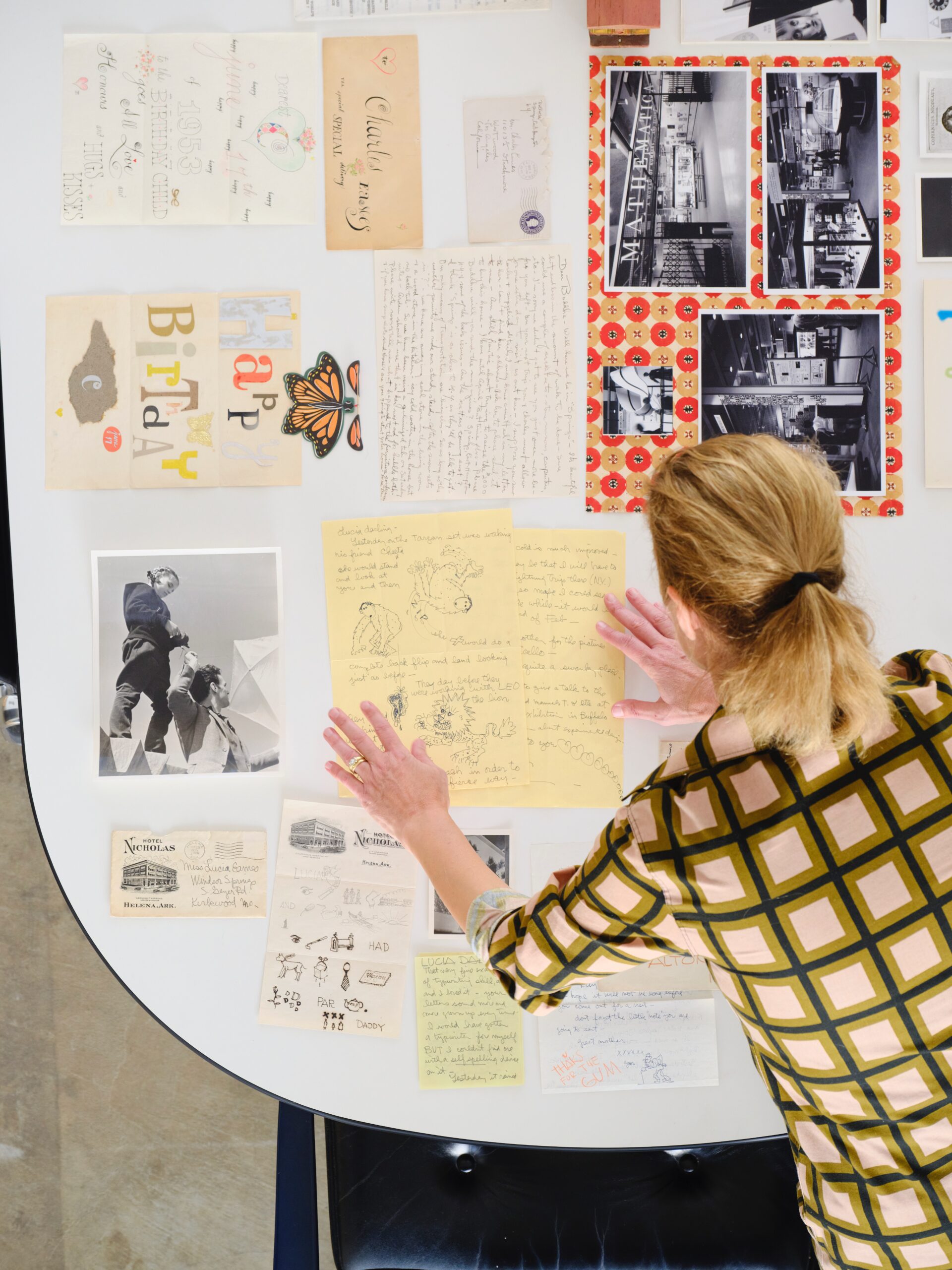 Learning by asking questions
"One time we went out to dinner, and Charles asked me if I had liked the borscht. I was quite young, and I said I didn't like it very much. And without missing a beat, Charles said, 'How would you have done things differently?' Which means, if you're going to complain about something, you need to have a better option.
And we talked about what I could have done instead, and all the vegetables at the farmers market, and how maybe borscht was the chef's favorite food. We had this whole conversation about it for the three blocks back to the office… We were learning just by being around them. And that's why I say that as cool as they were as designers, they were even more cool as grandparents."
The joy of discovery 
"What's fun is watching the delight and surprise of someone realizing that Ray and Charles not only designed the ottoman that they're familiar with, but that they also made short films or graphics or museum exhibits that they saw. I consider it an immersive experience when you come here. It's always been exciting to me. I love watching people have an 'aha' moment—to look at how Ray and Charles solved problems and faced challenges, but also applying those ideas to today. This whole enterprise is about looking forward, not back."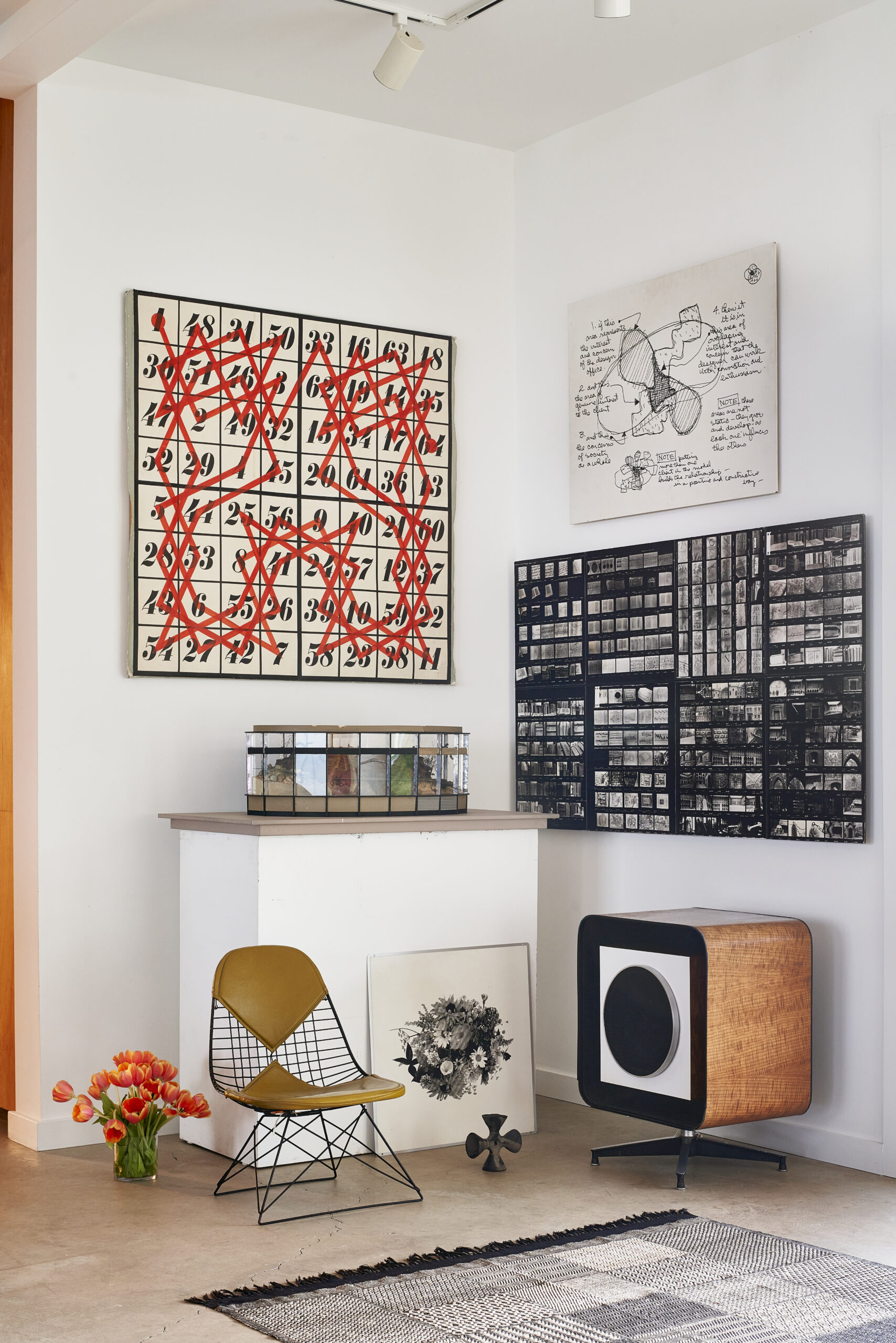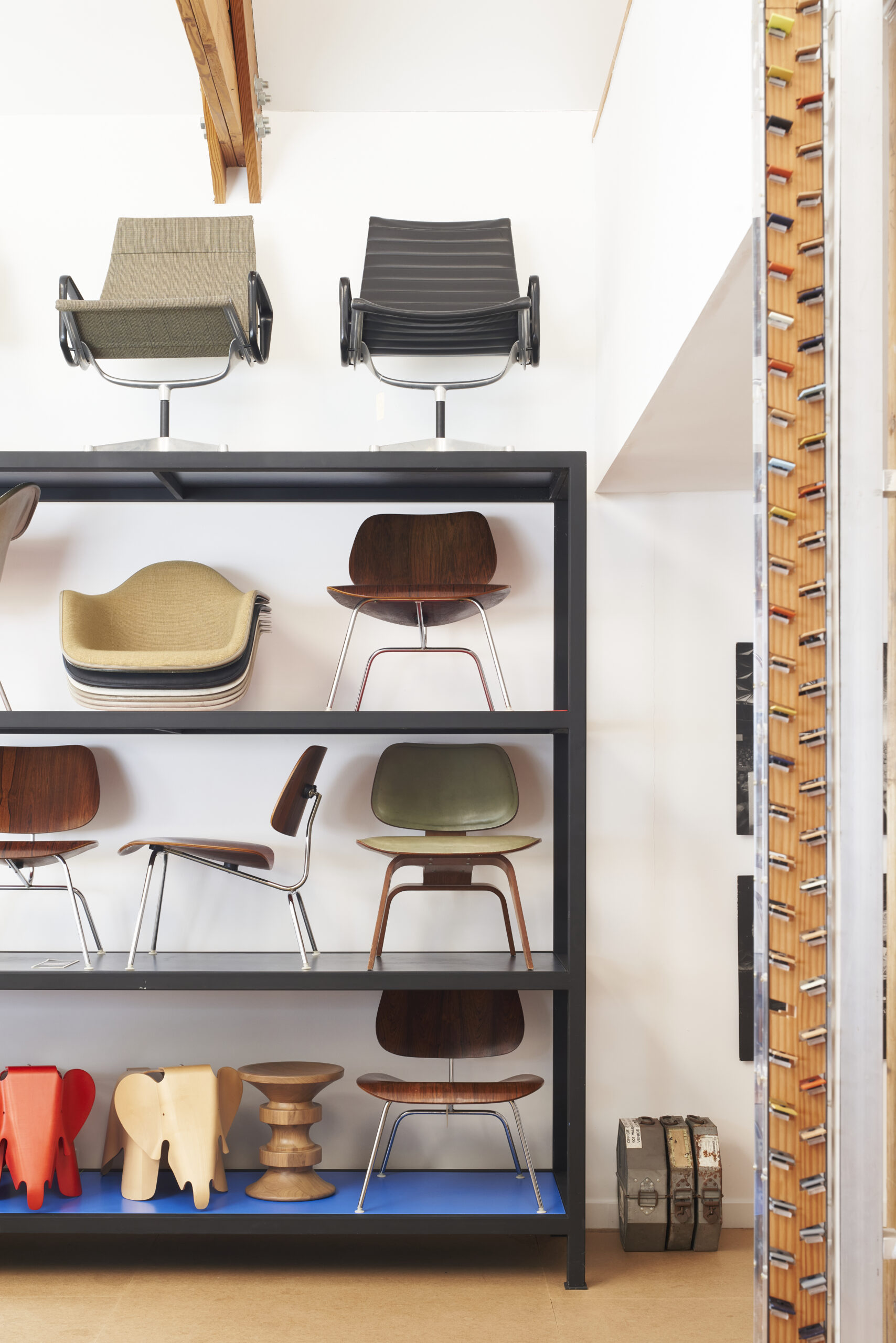 The future of the Eames Ranch
A three-year remodel will make buildings more accessible and launch a laboratory of sustainable farming, applying Ray and Charles Eames's design principles to the outdoor landscape. When complete, the family hopes to offer short retreats for makers and craftspeople and to open the ranch's design archives to small groups for educational visits.
"There's such a rich history of design in Sonoma and west Marin, and I love thinking about how this place can usher in the next generation of makers and people who use the land," says Sydnor Elkins, the architect overseeing the renovation. New solar and geothermal arrays will power the home, barns, and a new greenhouse. The farm's cattle are already part of research into rotational pasture management using virtual geo-fences. And over a mile of creek running through the property is being restored as habitat for steelhead trout.
The new Eames Institute of Infinite Curiosity, based in Petaluma, has robust online exhibits that illuminate the stories behind finds from the Eames archive. The institute also publishes Kazam! Magazine, a digital-only journal offering essays and interviews from a diverse group of design thinkers. eamesinstitute.org