A few years back, Nic Wiessler saw the direction jeans were headed—and was underwhelmed. "I saw denim getting more like athleisure wear," says Wiessler, a Petaluma resident with an abiding love of rugged American blue jeans.
In February, after a two-year quest to create the ideal pair of classic denim pants, he launched WiesMade, now available online and at two Sonoma County stores: The Loop, on the square in Sonoma, and Estuary in Petaluma.
The start-up also carries T-shirts, knitwear, canvas jackets, and belts for men and women, all made with natural, American-grown fibers.
"Blue jeans were invented in San Francisco," notes Wiessler. "To me, they should be durable, everyday wear—with a blazer for work, or on your bike, or meeting with a client."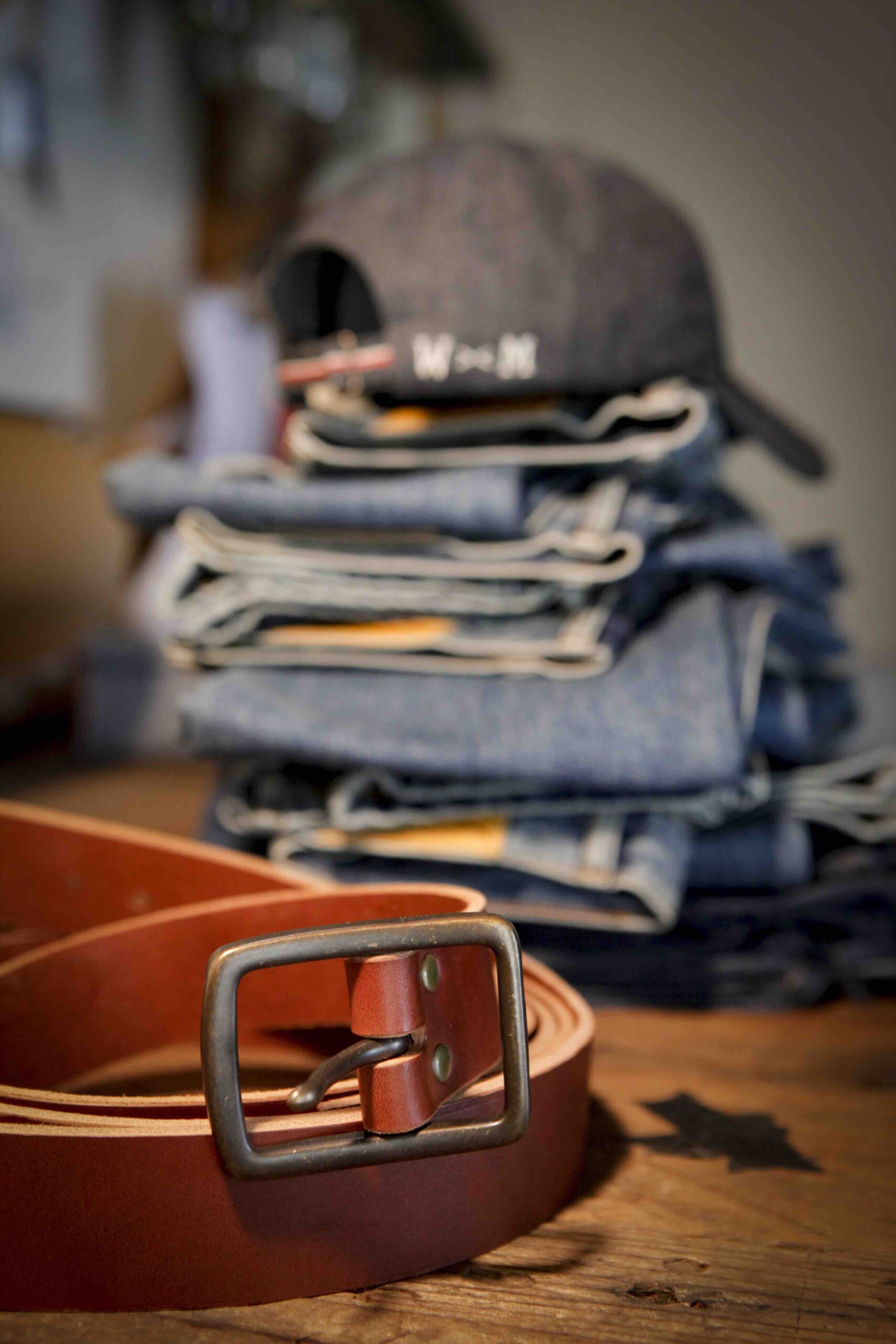 A 20-year veteran of the retail biz, Wiessler wanted to make clothes with fabric sourced within the United States. He found the 175-year-old Mount Vernon Mills in Georgia, and Vidalia Mills in Louisiana—two of the last facilities in the country able to make the high-quality denim and selvedge denim used in his jeans.
"The rest have all gone out of business, sadly," says Wiessler. He was able to then find a small, family-owned cut-and-sew operation in Southern California through a friend of a friend, which is where WiesMade jeans are now produced. "They do really good stuff," says Weissler, "and were willing to work with me."
WiesMade pieces are classic and highly durable. "When you use good cotton, you don't need to add chemicals to soften. It's just soft by nature," he says.
Wiessler runs the company out of a small office/warehouse/workshop behind the west Petaluma home he shares with his family.
Wiessler also grew up in Petaluma, and is a lifelong surfer and outdoorsman—stashed in the rafters of his workspace are a collection of surfboards, some dinged up during expeditions to Costa Rica years ago. "I grew up surfing around here," says Wiessler. It's no accident his outerwear is ideal for trips to the Sonoma Coast. Wiessler studied environmental science at Sonoma State University, then launched into retail, gravitating to smaller companies, "kind of building them out," as he puts it, then moving on. Once a company gets to be a certain size, he believes, "it loses its heart and soul."
It's hard to imagine that happening with his own apparel line, where he applies a farm-totable ethos–"dirt to denim," as he describes it.
Holiday shoppers take note: prices range from $50 – $60 for knitwear, and $200 – $300 for specialty items such as selvedge denim.
"If you want a good pair of jeans and you're into locally sourced, high-quality denim, or if you want a good, heavy T-shirt that's 100% cotton and will last forever, you'll come to us. There's plenty of market for that."