As a youngster, he helped in the kitchen of what would evolve into one of the most famous restaurants in the world, The French Laundry in Yountville. At 20, he was the sous chef at Auberge du Soleil in Rutherford, by 22 in charge of the kitchen at étoile restaurant in Yountville. At 25, he became the youngest U.S. chef to earn a Michelin star.
Perry Hoffman, now 32, crossed the Mayacamas in September 2015 to become the executive chef at Healdsburg SHED, which offers an eclectic mix of housewares, garden tools, pantry items, coffee bar and cafe — all housed in a modern barn of gleaming glass, steel and wood. Since his arrival, he has added dinner service to SHED's offerings, creating dishes that have critics' tongues wagging with approval and local farmers knocking down the back door to sell him their goods.
For all his success in so short a life, Hoffman has never taken a cooking class. But he had great teachers.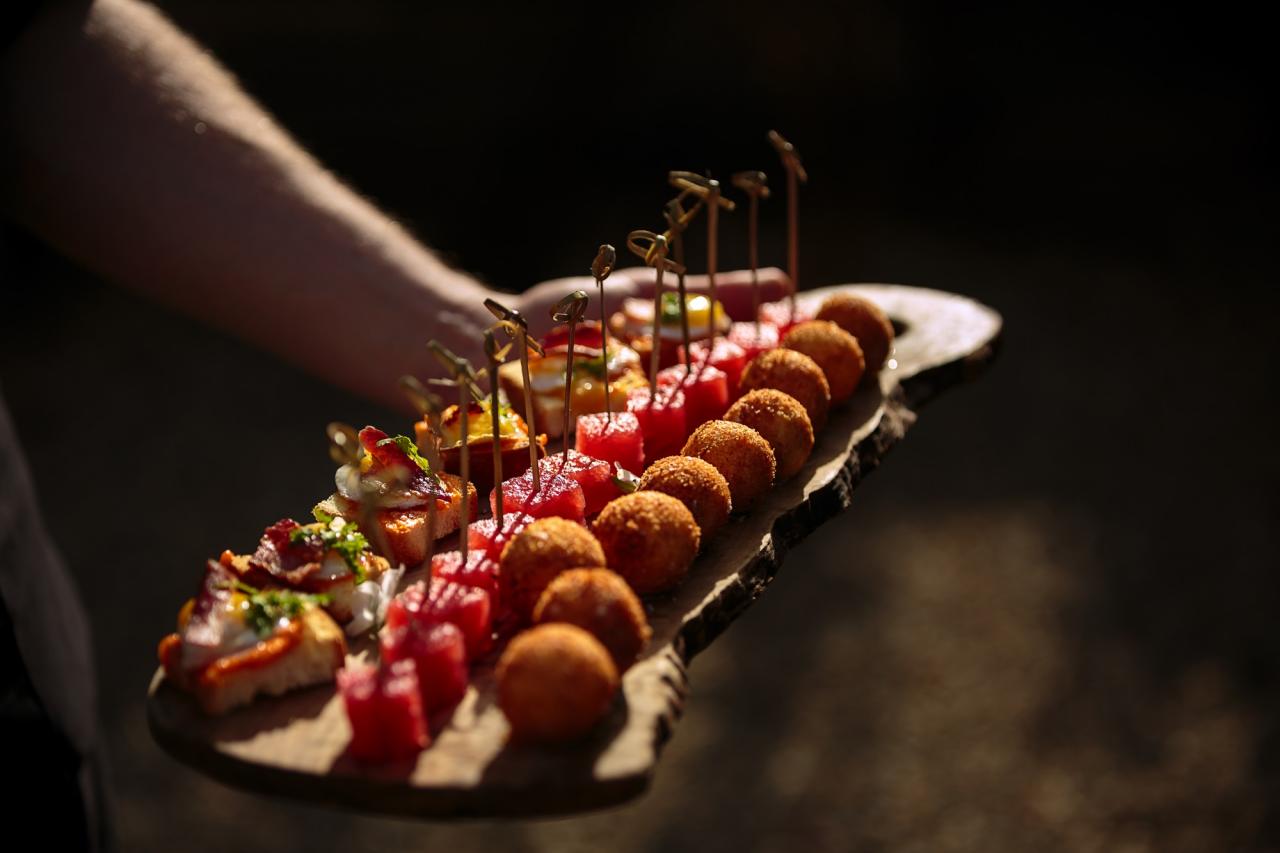 From an early age, Hoffman was surrounded by the enticing smells and tastes that his grandmother, Sally Schmitt, created at her The French Laundry restaurant. Hoffman got his culinary start at age 4, in Sally's sunny Napa Valley kitchen, where three generations of his family also launched their careers. The exposure proved to be priceless for the future chef.
"My grandmother always had flowers at the end of the kitchen and a pile of artichokes in a casuela," Hoffman recalled while sitting at a picnic table outside SHED, located just off the Healdsburg plaza. "There was always a pot of really good chicken stock on the stove, and that comforting smell I will always remember."
While his mother, Kathy Hoffman, arranged flowers and hand-printed menus for The French Laundry, a 5-year-old Hoffman would work on a list of chores from his grandmother, which included vacuuming the dining room, roasting peppers and making breadcrumbs. He was paid minimum wage (which in 1989 amounted to $3 to $4 an hour) and still has one of his check stubs imprinted with The French Laundry.
"I would never be cooking, or I wouldn't be as good as I am, if I didn't have that family and hadn't learned about the importance of peppercorns and not salting the beans until the end," Hoffman said. "It's almost embarrassing that I've never taken any cooking classes. … I just worked my entire life. I started in a kitchen and never left."
Just like his talented family, Hoffman has a deep passion for food and wine and a hands-on ethic that encompasses all that he does, from his microgreens farm in Carneros to the mushroom foraging he pursues in his spare time.
"We're close to the coast and the Russian River and the real forest," he said. "You start cooking, and then think, 'Why would I ever move away from the North Bay?'" Also deeply rooted here are the various branches of the Schmitt-Bates-Hoffman family, some of whom migrated from Napa Valley to Mendocino's Anderson Valley in the early 1990s. Hoffman's relatives carved out interesting careers that span the worlds of custom furniture and construction, landscape gardening and hospitality, retail merchandising and apple farming.
"Everyone has a story and everyone has a story to tell," he said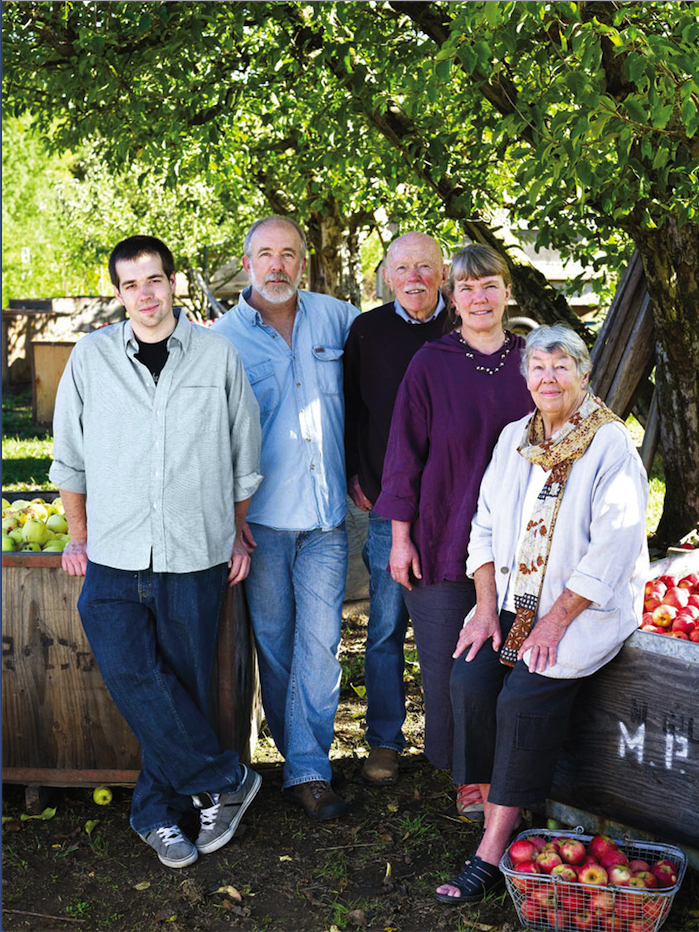 "My brothers, uncles, aunts and cousins all work for themselves. Everything is done with their hands, and it's all about artistry and the aesthetic."
Sally and her husband, Don, sold The French Laundry in 1994 to Thomas Keller, who brought the restaurant to new heights. Sally and Don, as pioneers who helped put Napa on the culinary map, moved north to Philo to operate The Apple Farm, which evolved from a working apple orchard to include a cooking school and cabins where students could stay. They joined their daughter and her husband, Karen and Tim Bates (Hoffman's aunt and uncle) to bring the farm back to life.
During his frequent visits to Philo, Hoffman ran through dusty paths on the farm with his two brothers, Byron (a graphic artist) and Troyce (a photographer). They are helping Sally write a memoir about her life in food, with family recipes from her first restaurant, the Chutney Kitchen in Yountville (now Michael Chiarello's Bottega), The French Laundry and The Apple Farm.
Hoffman took his first formal restaurant position at age 15, as a pantry chef at his neighborhood eatery, Zinsvalley, in downtown Napa. After working as a sous chef at the Boonville Hotel in Boonville, owned by his uncle, Johnny Schmitt, he became sous chef at Santé Restaurant at the Fairmont Sonoma Mission Inn.
In 2005, when he was 20, Hoffman was recruited by Robert Curry to work as his sous chef at Auberge du Soleil. The restaurant snagged its first Michelin star during Hoffman's time there, yet he grew restless.
"It was time for me to move on and be a chef, not just a sous," he said.
Hoffman was hired as chef at Domaine Chandon's étoile restaurant in 2007. He won his first Michelin star in 2010 and was a repeat winner the following two years. In 2012, Hoffman was named one of Zagat's "30 under 30" innovative young chefs; in 2013, Food & Wine magazine crowned him "The People's Best New Chef" in California.
At Domaine Chandon, Hoffman fell in love with Kristen Brott, a wine ambassador for Estates & Wines, a branch of Möet Hennessy, which owns Chandon. He popped the question during a trip to the British Isles in December 2014, which included a romantic getaway to the Scottish island of Islay, where they stayed in a seaside cottage next to a whisky distillery owned by Möet Hennessy.
A little over six months later, the couple exchanged vows during an understated ceremony under the mulberry trees behind Barndiva in Healdsburg.
"We both plan in our career, and we didn't want to plan our own wedding," he said. "We wanted it to be easy, fun and simple. My mom did the flowers. There were live herbs and 100 terra cotta plants of microgreens. … They are all beautiful perennials that are now planted in our families' gardens and will be there for years to come."
Ellen Flora, who officiated the wedding, said Hoffman "has a smile that won't quit. He had a passion and a focus even at an early age, and a commitment to quality. He is a quiet and warm leader."
The feast was centered on a whole Cinta Senese pig from Acorn Ranch in Yorkville, which Hoffman's cousin, Sophia Bates, manages with her boyfriend, Tommy Otey. Barndiva executive chef Ryan Fancher and his crew worked on the fat-marbled pig four days before the meal, cooking each part of the animal with a different technique — all of this for just the appetizers course.
"We wanted to do something different than porchetta (a boned, whole pig stuffed and cooked into a pork roast)," Fancher said. "We glazed the trotters, braised the belly, confitted the shoulder in duck fat and glazed the head, trying to keep it whole. We Frenched (exposed the bones) on the racks, added a sriracha rub, then roasted and sliced them. Our mission is to impress. We're cooking for a Michelinstarred chef."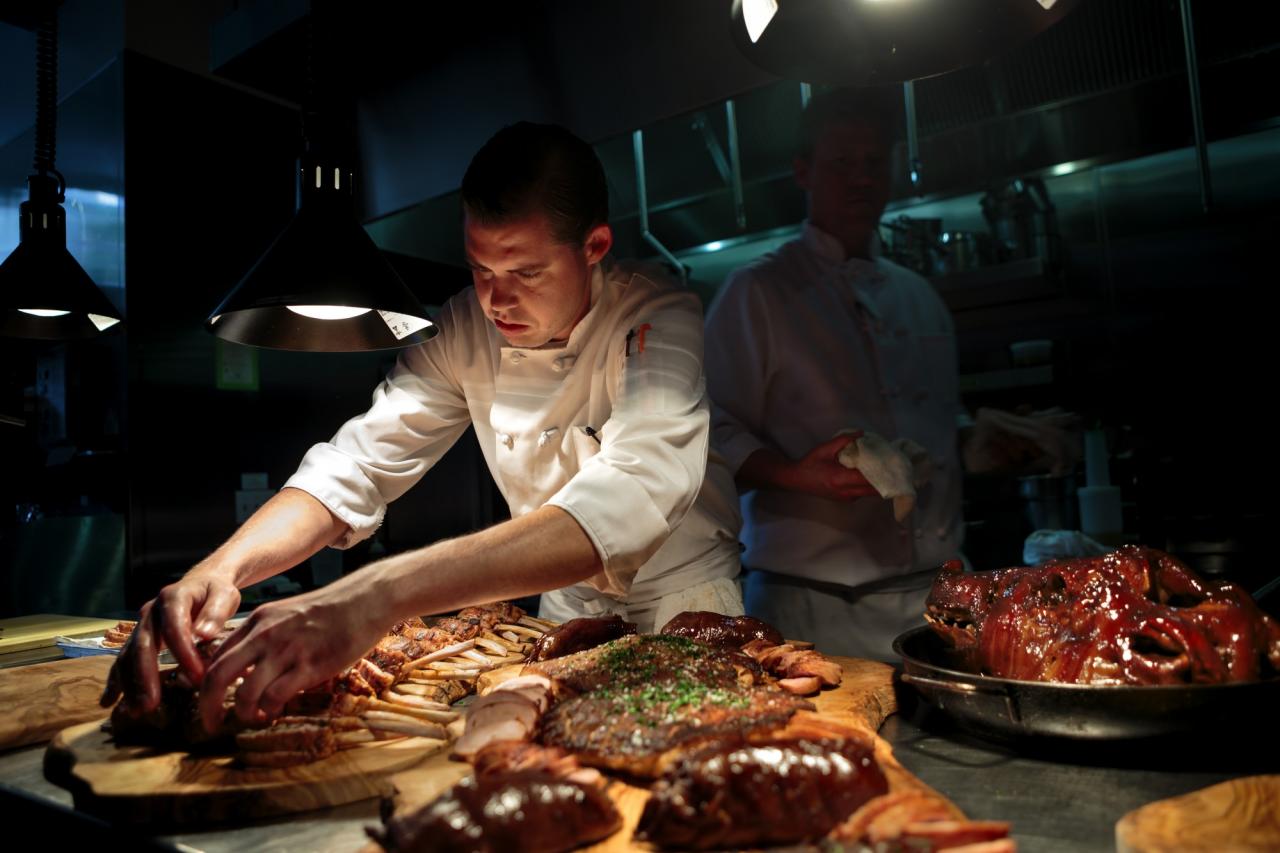 After this hearty appetizer, guests tucked into a three-course dinner of lemon cucumber salad, panroasted day boat scallops or red-wine-glazed short ribs, and an array of desserts.
"It's what we do," Hoffman said of his wedding feast. "Our family eats."
The morning after, the bride and groom headed to Healdsburg SHED for breakfast, where they were met by 35 members of Hoffman's family sitting at one, long table. It was a sign.
"I thought, God, this would be a great place to work," said Hoffman, who had been casting about for a new challenge since étoile closed in late 2014. SHED seemed to be another heavenly match.
"I really share their same passion," he said of owners Cindy Daniel and Doug Lipton. "I walked in and they had my favorite barbecue sauce."
The James Beard Award-winning SHED building reminds him of his grandmother's kitchen at The French Laundry, filled with fresh flowers and beautiful produce, illuminated by large windows and natural light.
"I've come back to an amazing, light-filled building," he said. "I would love to have my own place. If I did, I would want to have a place that was true, authentic and real. And that's SHED. I could grow old here."
Healdsburg SHED, 25 North St., Healdsburg, 707-4317433, healdsburgSHED.com