The iconic Dr. Wilkinson's neon sign that graces Calistoga's main street has a new glow.
For more than half a century, it has directed guests from near and far to the Napa Valley spa resort with healing mud baths and geothermal mineral pools. Now, after a year-long closure and a multi-million dollar renovation of the property, the sign shines brighter than ever. And so does Dr. Wilkinson's or, as it's now called, Dr. Wilkinson's Backyard Resort & Mineral Springs.
The Calistoga resort, established in 1952 by Edy and John "Doc" Wilkinson, was sold in 2019 to San Francisco-based Chartres Lodging Group. While the smile-inducing neon sign remains, plenty of things have changed since the property changed hands from the Wilkinson family to a hotel investment company. What was once the main parking lot, for example, is now the resort's "backyard," home to colorful hammocks, a pair of tree swings and a new restaurant, House of Better.
"There was already something special here," says Maki Nakamura Bara, co-founder of Chartres Lodging Group. "We had an opportunity to really respect that history and legacy and honor it by enhancing and updating it; making it modern, contemporary and fun."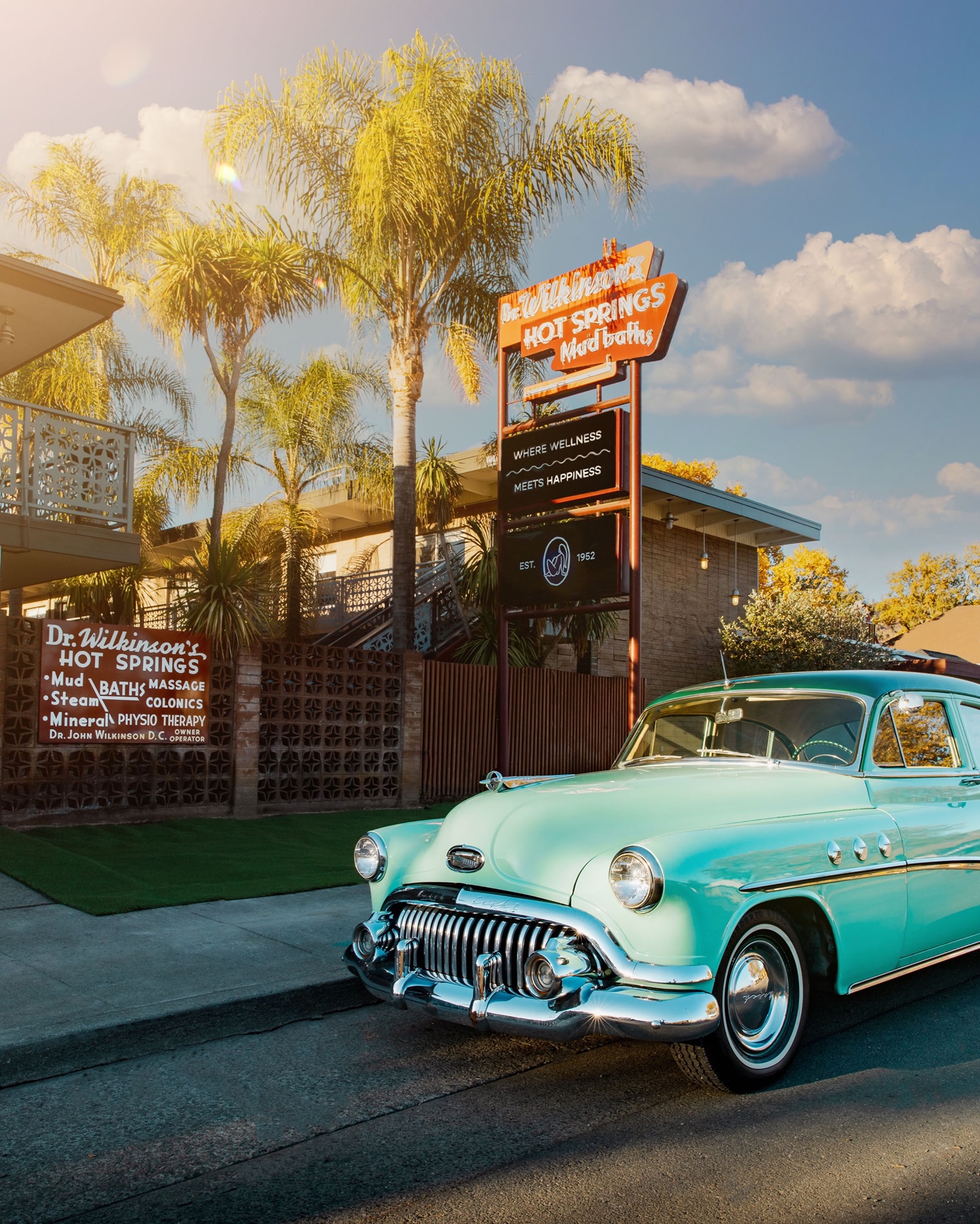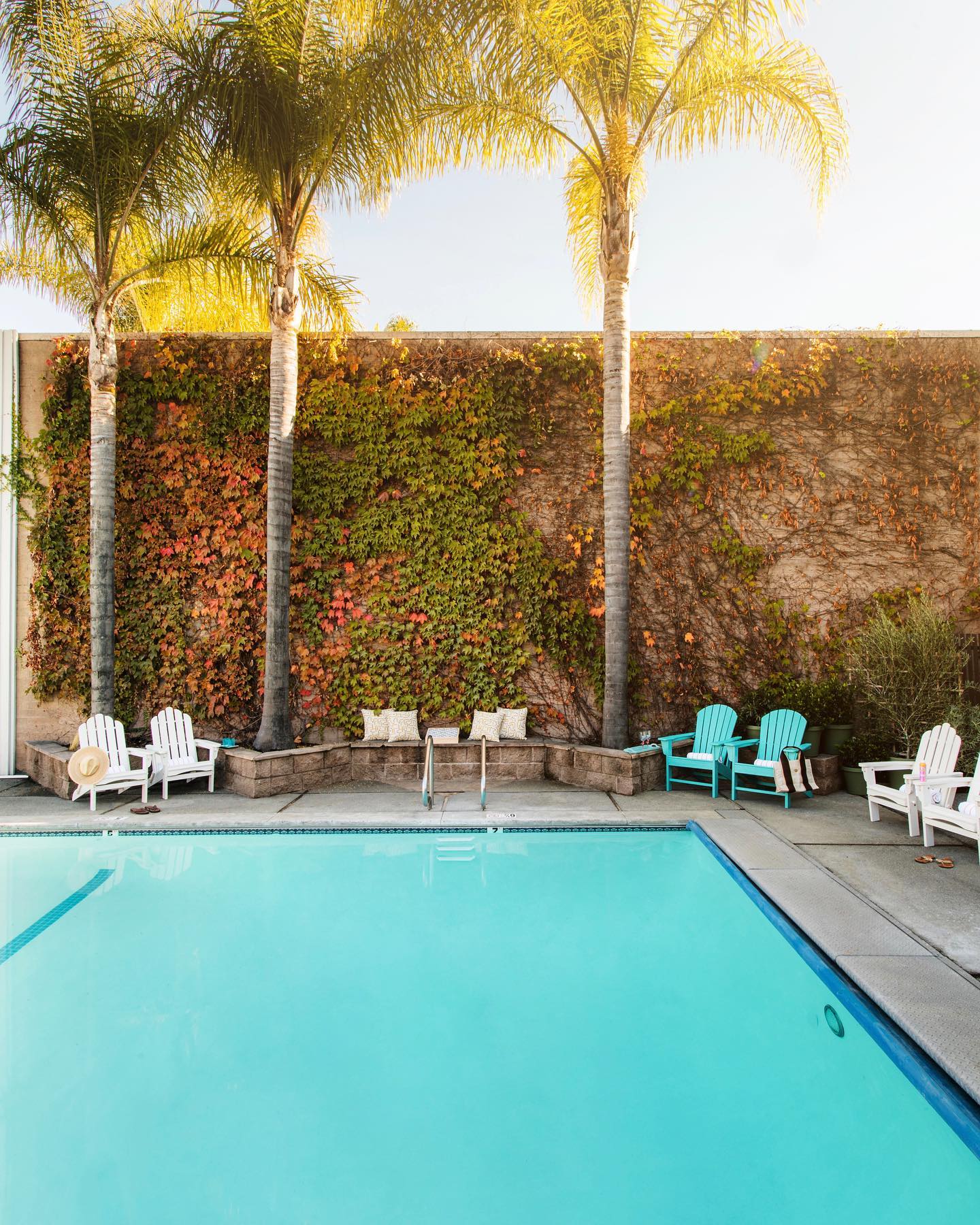 The new resort, a modern take on midcentury style, offers 50 renovated but retro guest rooms — accommodations range from traditional hotel rooms to rooms with Peloton bikes and vintage clawfoot tubs to a five-bedroom, 1924 Victorian, which, thanks to stylish bunkbeds, sleeps 15. Beds are comfy and, for the tech-inclined, easy-to-reach USB ports are built into the top of bedside tables and every room comes with a Google Nest loaded with information. Bright white paint gives original brick walls a fresh new look while natural wood furnishings, pink bathrobes and an essential oil diffuser (complimentary oils are provided at check-in) combine to create a relaxing vintage vibe in each room. Aside from a graphic map of Calistoga and a black-and-white photograph of the property's mud baths, the room decor is minimalist — though the teal blue Galanz refrigerator and white Smeg tea kettle could be considered objects of art.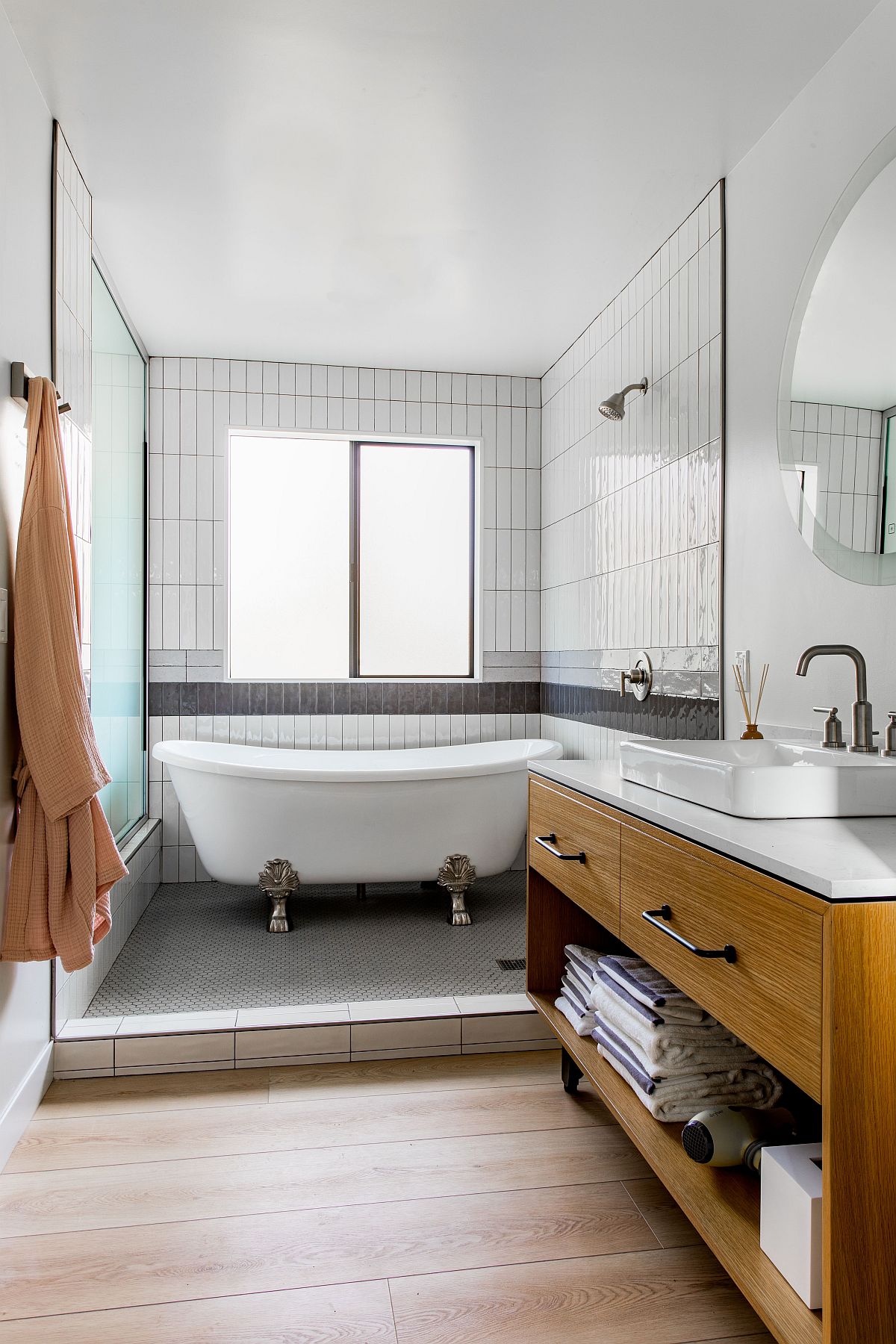 Those who have visited Dr. Wilkinson's throughout the years will remember its two spring-fed mineral pools. Murals, comfy lounge chairs, daybeds and cabanas now enhance time spent in the pool area. The reimagined, co-ed spa features four renovated massage rooms, seven indoor mineral baths, a steam room and four indoor mud baths with private showers. Doc Wilkinson's secret mineral-rich recipe for the perfect mud mixture has been entrusted to new hands, and treatment options like CBD-infused massage and light- and sound therapy treatments are being added to the spa menu. Along with a geothermal mineral pool, the new spa garden boasts space for outdoor massages and mineral baths, as well as a cold water bucket experience for adventurous guests and a fire pit for those who just want to stay comfortably cozy.
The resort's new counter-service restaurant and bar, House of Better, features Southwestern-inspired comfort food with a healthy twist. With Trevor Logan of Guerneville's Chile Pies Baking Co. at the helm, guests can expect dishes like green chile stew, harissa carrot humus and green chile apple pie. There's an enclosed patio for dining, but the restaurants's outdoor seating area provides a prime view of its wood-fired oven and chili roaster. House of Better is open for dinner Thursday through Sunday from 5 p.m. to 10 p.m. Weekend brunch is offered Saturday and Sunday from 9 a.m. to 2 p.m.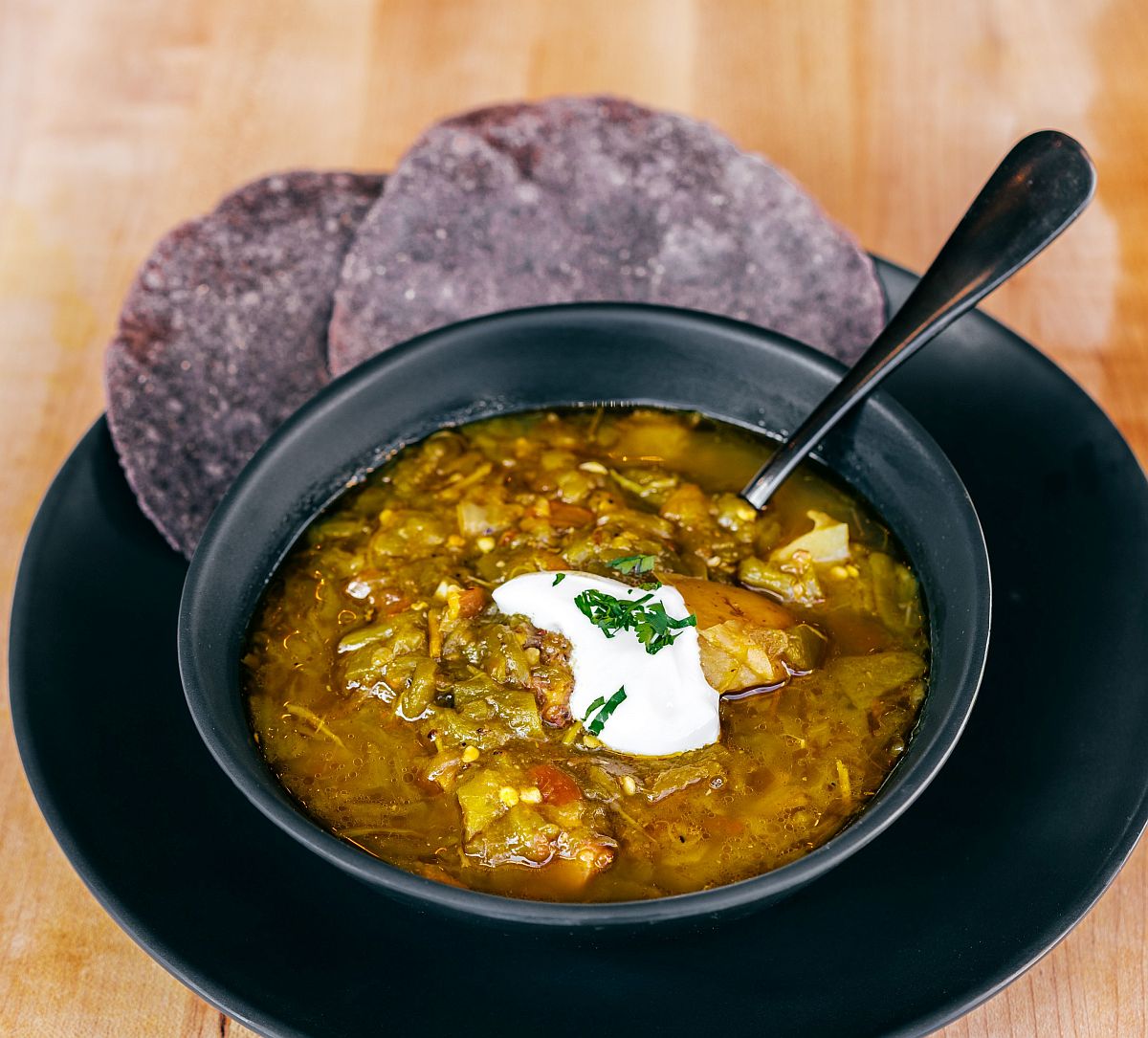 To eliminate plastic use, hydration stations have been installed throughout the property and guest rooms now come with drinking water in reusable aluminum bottles. Toiletries are provided via wall mounted, refillable dispensers to reduce waste. Plastic key cards could also become a thing of the past at the resort. Eventually, guests will have the option to use their cellphones as keys, checking in and out without needing to stop by the front desk.
It's a new beginning for a resort that continues to honor an important piece of Calistoga's past.
"We said, 'What would be the kind of hotel we would want to go to?' And we dreamed up this place," says Robert Kline, CEO and co-founder of Chartres Lodging Group.
Dr. Wilkinson's Backyard Resort & Mineral Springs, 1507 Lincoln Avenue, Calistoga, 707-942-4102, drwilkinson.com. Rates start at $279 a night, plus a $30 resort fee.