Located on the outskirts of Sonoma, the recently opened Valley Swim Club has nothing to do with swimming.
Instead, the casual seafood roadhouse from the owners of Sonoma's Valley Bar + Bottle offers a deep dive into coastal cuisines, especially those of Baja, New England and Northern California — all favorites of co-owner and chef Emma Lipp.
"It's what we really love," she said, explaining the affinity for local seafood-menus from Mexico to New York that she shares with partners Stephanie Reagor, Tanner Walle and Lauren Feldman.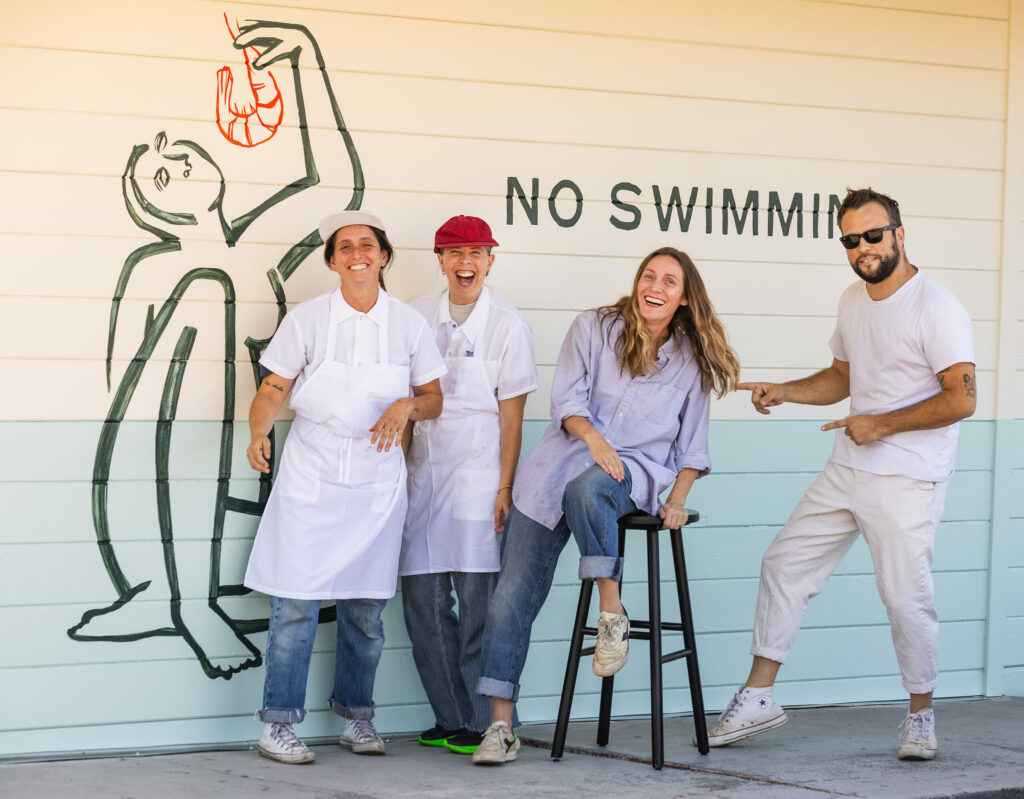 But it was more than an affinity for ceviche and shrimp rolls that sealed the deal for the Valley team to create a seafood-focused restaurant. Lipp said wildly fluctuating prices for chicken, eggs and other meat drove them to focus the restaurant on local seafood, with its more stable costs.
Lipp's menu includes coastal staples like chowder and griddled, split-topped rolls with juicy fried oysters, shrimp or crab, along with seasonal aguachiles (shrimp with cucumbers, lime and cilantro is a favorite). Pescadillas — a cross between a fish taco and a seafood empanada — are perfect handheld snacks, while bigger entrees include trout a la plancha and a spicy tuna bowl. There also are nods to Japanese and Korean flavors, with nori, kimchi and miso dressing accenting some dishes, and steamed littleneck clams served with chewy, garlicky ramen noodles.
The menu also features several land-based dishes, such as beefy smash burgers and grilled cheese. Plant-based dishes like an Impossible Burger, fried oyster mushrooms and vegan cashew-based queso dip drizzled with smoky macha salsa (another favorite) round out the menu. Additional salads and a takeout menu will be available in the coming weeks.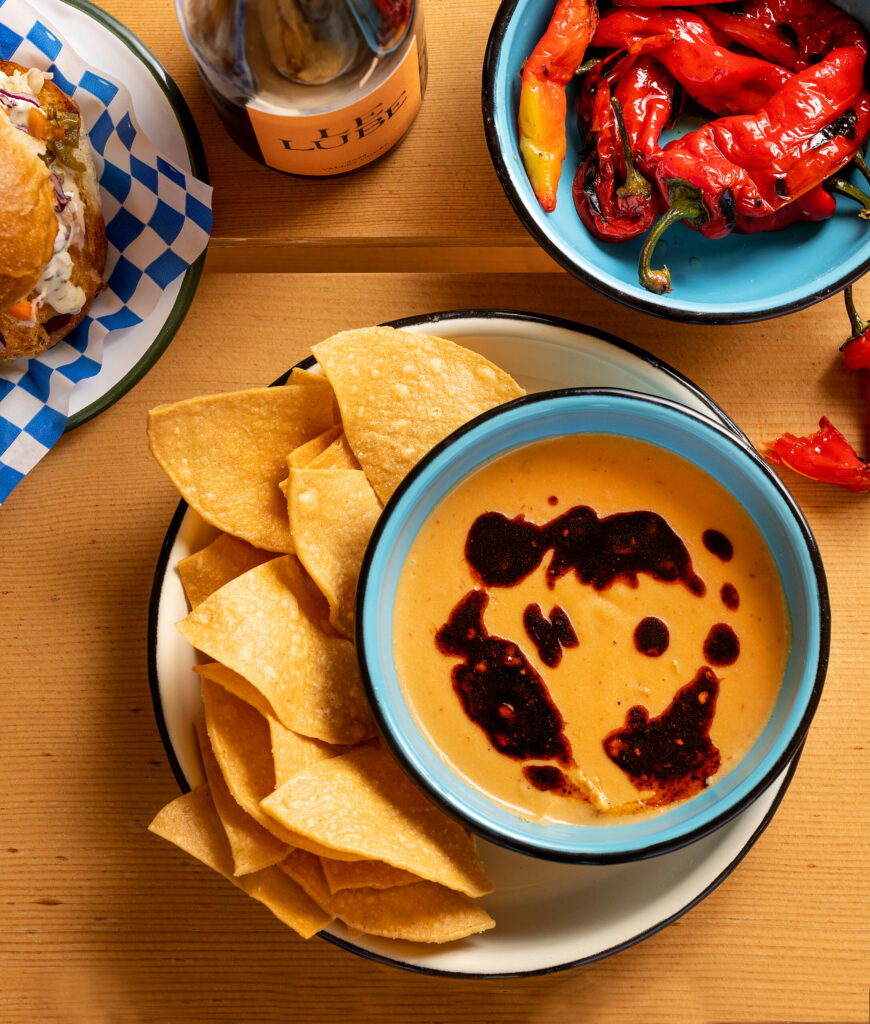 A selection of natural wines, a specialty of Feldman and Walle, take a starring role at Valley Swim Club. Whether you're a fan or still on the fence about these distinctive, low-intervention wines, they provide plenty of opportunity for pairing — especially with fried dishes.
News that the Valley owners would take over the former Delicious Dish space last December created an immediate buzz. In 2021, Valley Bar + Bottle garnered critical acclaim from Esquire magazine as one of the "Best Bars in America," and the New York Times took notice of Valley Bar + Bottle this past May. Since opening in 2020, the restaurant has received enthusiastic support from Bay Area diners for creative cuisine and an expertly curated wine list and bottle shop focused on natural wines.
Where Valley Bar + Bottle exudes a chic Wine Country atmosphere, Valley Swim Club's outdoor covered patio — currently the only seating — is purposefully dog- and family-friendly.
Just to be clear, there's no pool at Valley Swim Club, but blocky wood tables and chairs anchor the outdoor space while tongue-in-cheek signage ("No Swimming"), white clapboard siding and a wall of abstract waves tie together the crab-shack theme. That come-as-you-are ethos extends to the no-reservation model, where jeans- and apron-clad servers bring out dishes, but customers order at the counter.
"We live and work in this community, just blocks from here," Lipp said. "We wanted a neighborhood place for ourselves and our community."
18709 Arnold Dr., Sonoma, valleyswim.club.