After vows are spoken, rings slipped on fingers and the tender marriage ritual sealed with a lingering kiss, a sumptuous wedding feast — as grand as some will see in a lifetime — begins to unfold, first with a nibble and a sip and soon with a cornucopia of carefully prepared dishes to dazzle both the eye and the palate. May jump-starts the wedding season in Wine Country, where there is a growing trend of uniting the land and its bounty to mirror marriage itself. Increasingly, brides and grooms want to eat as close to the land as possible, not just with local foods but actually in the fields and on the farms that produce them.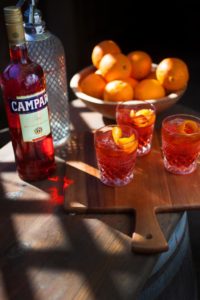 "We do a lot of rustic weddings at farm and barn venues such as Olympia's Valley and Bloomfield Farms in Petaluma, and Willow Farms in Penngrove," said Brandon Guenther of Firefly Catering in Valley Ford. "These settings are wildly popular and are the inspiration for decor, style of service and the food itself."
Guenther often has the opportunity to create an entire feast based on farm harvests, with fermented vegetables presented in Mason jars, deviled farm eggs, and crostini with Humboldt Fog goat cheese among his specialties.
Even beverages are inspired by the land, with cocktails incorporating local fruit and vegetable juices, edible flowers and herbs. If there are apples in the orchard, as there are at Olympia's Valley, there will be apples on the menu, too.
Family-style service with bountiful platters and bowls is popular, perhaps because the passing of the platters, the sharing, encourages conversation and heightens the festive atmosphere. As summer unfolds, the vessels are filled with colorful heirloom tomatoes crowned with Bellwether Farms ricotta, sunflower sprouts and local olive oil; panzanella, a salad of local bread, vegetables, herbs and a delicate vinaigrette; and grilled wild Pacific King salmon from Bodega Bay.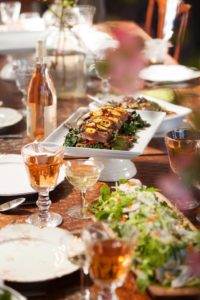 Guenther also gets a lot of requests for what he calls whole-beast cookery and he responds with his mobile barbecue pit, in which he can smoke or roast a whole lamb or pig.
However, sophistication and style haven't vanished from the Sonoma wedding scene. Julie Atwood, an in-demand event planner at her own Atwood Ranch in Glen Ellen and other venues, caters to a slightly older clientele from around the world. She has seen a return to elegance, with show-stopping canapes, multicourse plated dinners and complex compositions replacing family-style service.
Tartare is in high demand, she said. It might be beef tartare served on buttery brioche or ahi tartare offered on tiny wonton chips or in cones of nori seaweed. Savory or sweet shots and shooters are enormously popular. Soups infused with artisan spirits are all the rage.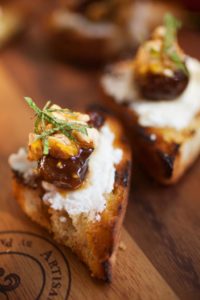 "Breakfast is hot, too," Atwood said, underscoring the ongoing popularity of comfort foods, "including anything with farm eggs — chicken and waffles, crepes, individual soufflés — paired with crusty grilled breads and local jams and preserves."
Atwood's and Guenther's clients are increasingly conscious of guests' dietary limitations and preferences. Guenther said many want vegetarian and vegan options that are more than an afterthought; Atwood's clients want quinoa with everything and menus that are free of gluten.
They also agree the movement away from traditional elaborate wedding cakes continues.
"Pie," Atwood said, "is still the new cupcake."