It's the grand, exotic trees that especially call to Julianne Skai Arbor — the ones with gnarled outgrowths, tangled roots or hollows into which she can crawl.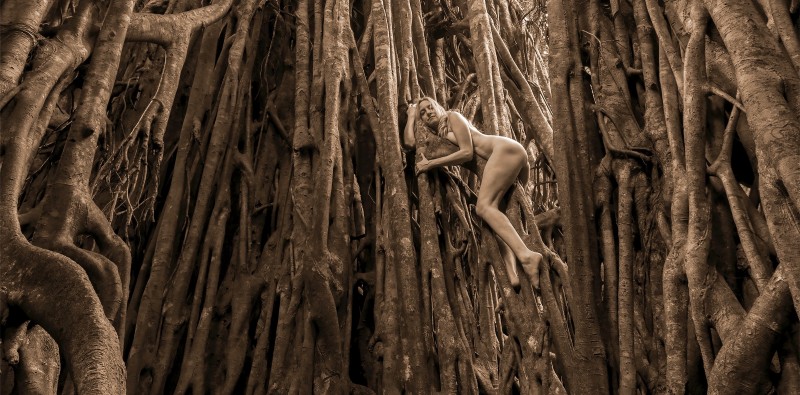 She likes to drape herself across swooping branches or ease herself into small spaces, exploring the habits, curves and textures of the different species she seeks out around the globe and absorbing their life force.
The Sebastopol resident's affection for the trees of the world has evolved into a unique vocation, one that forms the basis of a new coffee table book that features photographs of the author posing nude, enmeshed or intertwined in some way with different kinds of trees. Most of the photos are shot by Arbor with a remote control and tripod, although she occasionally enlists the help of a friend or guide.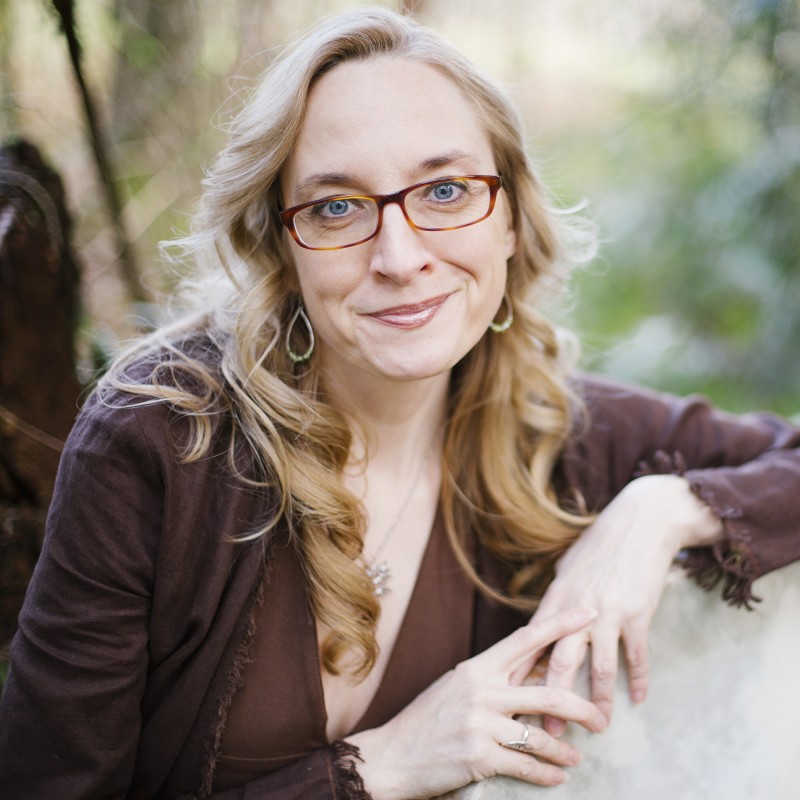 A certified arborist and environmental educator, Arbor espouses intimate engagement with trees as a kind of extreme ecotherapy, a spiritual reconnection with the natural world that is both healing and fundamental.
"This book is really an invitation for people to have relationship with more than just humans," says Arbor. "I'm opening up the possibility."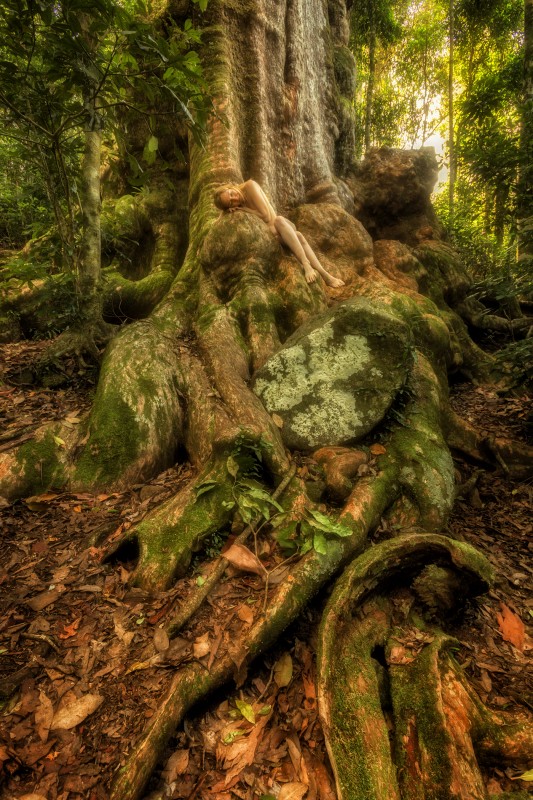 "TreeGirl: Intimate Encounters With Wild Nature" includes images from some of Arbor's more than 70 rendezvous with trees in 13 countries on four continents, shot over a period of some 20 years. The 200-page volume includes essays detailing different aspects of the author's connection with trees.
Arbor says she found her own magic in the big, backyard trees of her childhood in suburban Chicago. But she was in her 20s, a student of art and ecology freshly arrived in California for graduate school, when the majesty and grandeur of the state's redwoods and sequoias sparked a thirst to understand more about them.
"Once you get to know a species, then it becomes your friend," she says. "'Oh! Hi, Redwood! I know you.'"
Julianne Skai Arbor will appear at Copperfield's Books for a talk and book signing at 7 p.m. on Earth Day, Saturday, April 22. 775 Village Court, Montgomery Village, Santa Rosa. treegirl.org