"The trouble with Eichmann was precisely that so many were like him, and that the many were neither perverted nor sadistic, that they were, and still are, terribly and terrifyingly normal."
— Hannah Arendt in "Eichmann in Jerusalem: A Report on the Banality of Evil"
Like philosopher and political theorist Hannah Arendt, in her observations regarding Adolf Eichmann's behavior during his 1961 war crimes trial in Jerusalem, many still grapple with the question as to why so many were motivated to participate or acquiesce in Nazi atrocities and policies during the duration of Hitler's Third Reich.
During his trial, Eichmann, one of the main organizers of the Holocaust, seemed never to experience guilt for his actions, continuing to defend himself by saying he was merely "doing his job…he did his duty…he not only obeyed orders, he also obeyed the law." Since the end of the Second World War, the subject of the widespread support for Nazi terror and ideology has been revisited from a variety of viewpoints in literature, art, movies and history books.
In the recently released historical novel "Wunderland," author Jennifer Cody Epstein explores this dark moment in German history through the perspectives of two young girls, who are closely connected yet separated by very different experiences. On Tuesday, April 7, Epstein will read from her new book at The Astro motel.
Partly set in 1930s Germany, "Wunderland" tells the story of childhood friends Ilse von Fischer and Renate Bauer. The girls, teenagers in the first year of Hitler's regime, are drawn to Nazi ideology. Ilse joins the Bund Deutscher Mädel, the girls' branch of the Hitler Youth, but when Renate learns that she is of Jewish descent, the close bond between the two breaks and they soon find themselves on opposing sides of the gathering storm.
Fifty years later, in New York's East Village, the stories of Ilse and Renate become intertwined once again when Ilse's estranged daughter Ava discovers old letters her mother wrote, but never sent, to her childhood friend. As Ava reads the letters, her mother's dark and mysterious past is unveiled, along with her complicity in the crimes of the Nazi regime.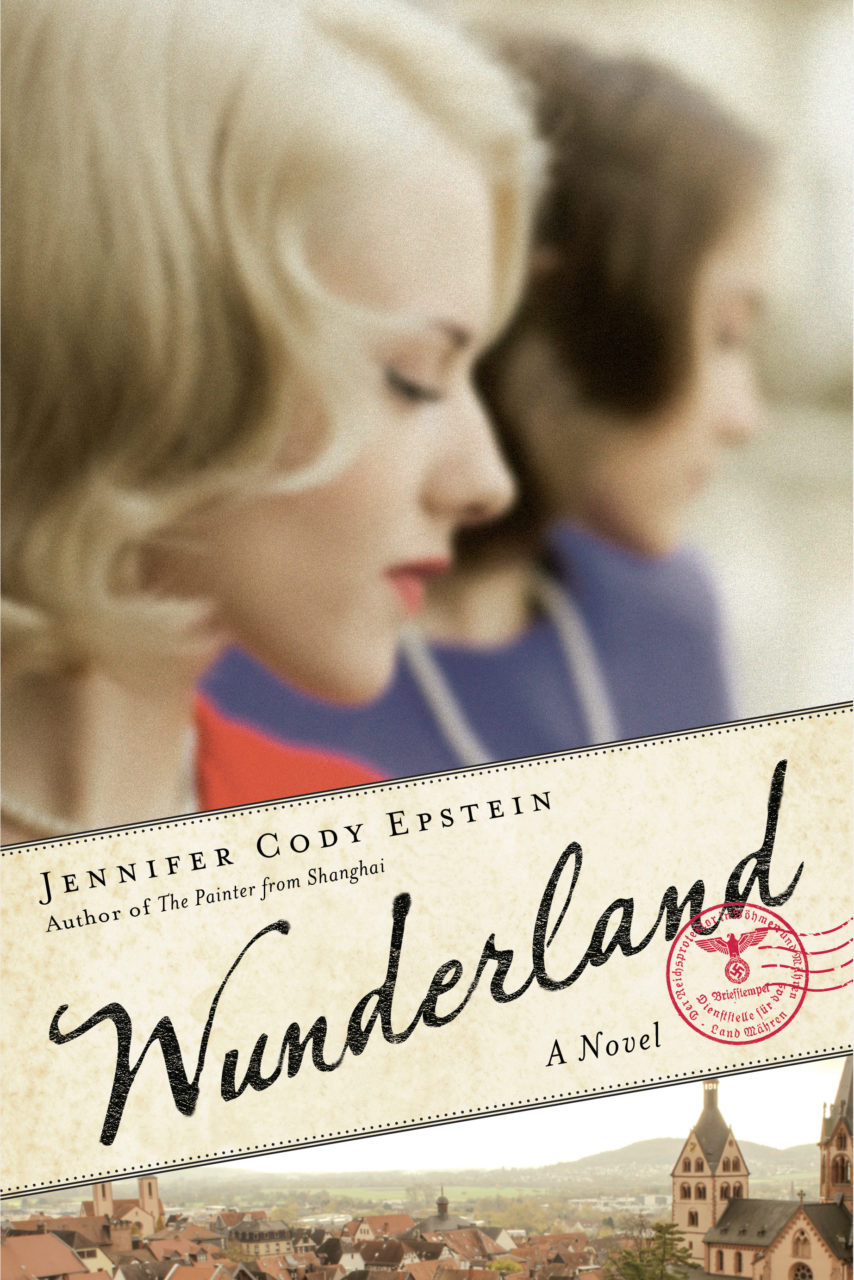 Epstein found inspiration for "Wunderland" in a World War II memoir titled "Fazit," (translated as "Account Rendered" in 1964). In the memoir, former Nazi Melita Maschmann recounts her rise and fall within the girls' section of the Hitler Youth; her confession takes the form of a long letter to a former Jewish classmate and friend. In 1963, Maschmann elaborated on her purpose for writing her memoir in a letter to Hannah Arendt: she explained that she wanted to help former Nazi colleagues reflect on their actions and help others "better understand" why people like her had been drawn to Hitler.
"I'd known for years that I wanted to write about the Holocaust," says Epstein, "not about the monstrous mechanics of the Final Solution, but something that would help me better understand the individual choices people made at that time…in Account Rendered I spotted the seeds of the kind of story I wanted to tell."
Released on April 23, Epstein's book has already caught the attention of critics and fellow writers: USA Today and Refinery29 suggest book-lovers put "Wunderland" on their "to-be-read list." Author Hillary Jordan summarizes the new novel this way:
"Wunderland depicts in intimate and chilling detail how fascism, racism, and xenophobia are made normal and acceptable; how ordinary people, beguiled by the siren call of nationalism, are led willingly into acts of inhumanity—and could be again, if we ignore the lessons of the past."
Epstein, who resides in Brooklyn, NY, with her two daughters and husband, filmmaker Michael Epstein, is also the author of the international bestseller "The Painter from Shanghai," based on the life of the Chinese Post-Impressionist painter Pan Yuliang, and "The Gods of Heavenly Punishment," which tells the story of several families—American and Japanese—against the backdrop of the 1945 "Bombing of Tokyo." She began working on her third novel six years ago, in 2013, shortly after discovering "Account Rendered" in an article in The New Yorker.
Three years into the research and writing process, the story of Ilse, Renata and Ava started to feel uncomfortably familiar to Epstein.
"When I started Wunderland, the themes I was interested in exploring—how ostensibly 'good' people get swept into the toxic current of a national hate movement, and how that movement manifests itself in the daily flow of life—felt pretty comfortably removed," she says. "Three years later, things looked very different…In Wunderland, I described flickering torchlight, fluttering flags, a buffoon-turned–brash leader promising Germany renewed ascent in the world while dismissing the independent media as Lügenpresse ("the lying press"). On CNN, Trump stood before a red sea of MAGA hats, promising to renew the American dream while calling the media dishonest scum."
While Epstein is reluctant to attempt to "distill the spectrum of possible reader reactions" to her work into a single message, she hopes "Wunderland" may be of some help to readers grappling with tough questions encountered in confusing times—questions that she herself encountered while writing the book: "How do the lessons of the past translate into the present? How do you recognize evil amid the everydayness of life—perhaps even in yourself?
It was Eichmann's inability to reflect on his own actions and think from the standpoint of another person that made him commit such terrible acts on such a wide scale, maintained Hannah Arendt. This lack of imagination, or "thoughtlessness," constituted what she termed "the banality of evil."
"Wrongs once committed can never be undone by [mere] reflection," writes Melita Maschman in her memoir, "but perhaps it enables the individual to recognize a wrong more quickly and not to be seduced by one again." It is here, from Epstein's perspective, that the crucial lesson lies: the overarching importance of "recognizing not just the wrongs repeating around us, but also the failings within ourselves."
What: Jennifer Cody Epstein reads from her new novel "Wunderland"
When: Tuesday, May 7, 2019, at 6 p.m.
Where: The lounge at The Astro, 323 Santa Rosa Avenue, Santa Rosa
Tickets: Free; RSVP by calling The Astro at 707-200-4655.
There will be small bites provided by The Spinster Sisters and sips by Matanzas Creek Winery, guests are encouraged to continue the conversation over dinner at The Spinster Sisters.
Editor's Note: Travel, dining and wine tasting can be complicated right now. Use our inspirational ideas to plan ahead for your next outing, be it this week or next year. If you visit restaurants, wineries, and other businesses during the pandemic, remember to call ahead, make reservations, wear a mask and social distance.