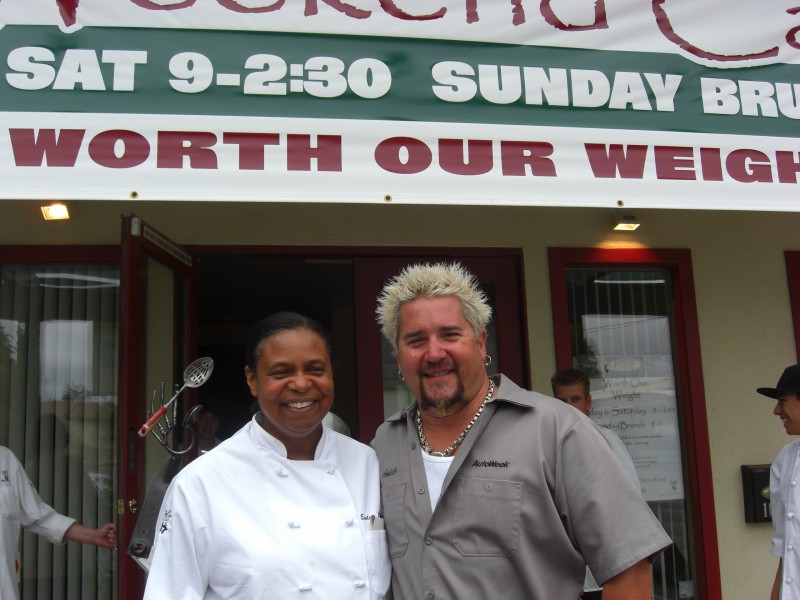 Six years ago, TV personality and celebrity chef Guy Fieri had breakfast at Worth Our Weight (WOW) Cafe in Santa Rosa. After hearing about WOW's apprentice program, offering tuition-free culinary and food service training to at-risk youth, Fieri made the cafe the setting for his popular Food Network show, "Diners, Drive-ins', and Dives" in January 2011.
Fast forward to today, Fieri continues to support this local spot. On February 11, he will return to Worth Our Weight to film a Thanksgiving special of "Guy's Grocery Games." Together with three Food Network Chefs and three WOW graduates, Fieri will prepare a Thanksgiving feast for community members. Tickets for the four-course meal and show are now available for purchase, with all proceeds benefitting Worth Our Weight's apprenticeship program.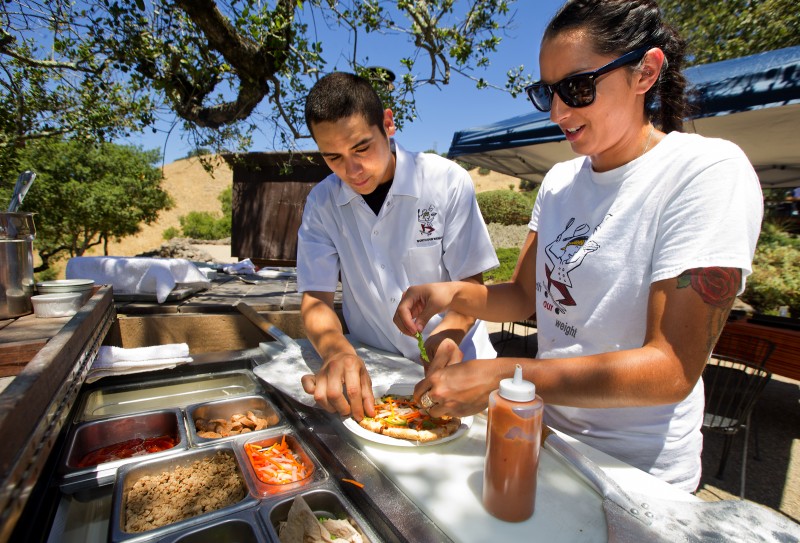 Joining Fieri at this special Santa Rosa event are Food Network chefs Damaris Phillips, Carl Ruiz and Aaron May, and WOW graduates Michael Rudolph (Catelli's in Geyserville), Michael Hilstrom (La Toque in Napa) and Robb Ledesma (Worth Our Weight in Santa Rosa).
Tickets to the event, which takes places between 6 and 9 p.m. on February 11, cost $150 and will include a four-course meal, entertainment from magician Arsene Dupin and, of course, the chance to be on TV. Tickets are available online at brownpapertickets.com
For more information about Worth Our Weight, visit worthourweight.org. WOW apprentices operate the Santa Rosa cafe on weekends, serving up farm fresh breakfast/brunch.
Worth Our Weight, 1021 Hahman Dr, Santa Rosa CA 95405, (707) 544 1200, Cafe Open Saturday 9-2 and Sunday 9-1.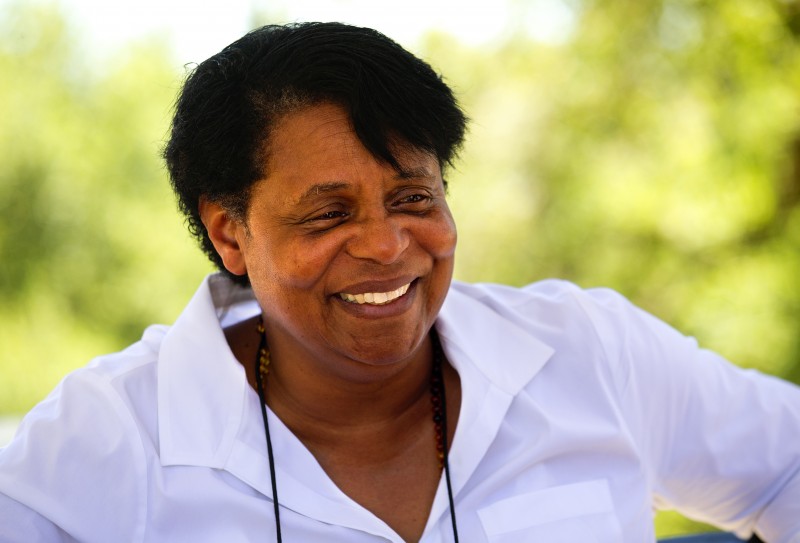 Editor's Note: Travel, dining and wine tasting can be complicated right now. Use our inspirational ideas to plan ahead for your next outing, be it this week or next year. If you visit restaurants, wineries, and other businesses during the pandemic, remember to call ahead, make reservations, wear a mask and social distance.