With the holidays in the rear-view mirror, Linda Murphy recommends wines that suit Sonoma's winter season and the foods local typically enjoy during this wet, chilly time of year.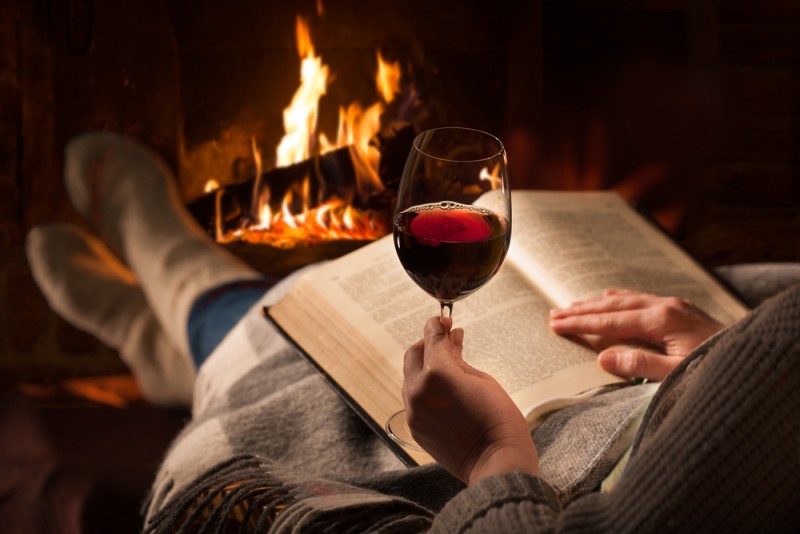 CHARDONNAY
If you like…
Olivet Lane Vineyard 2014 Russian River Valley Chardonnay ($65)
From owner Bob Pellegrini and winemaker Lynn Krausmann comes this elegant, perfectly balanced and finely textured wine that has the succulence and firm acidity to match local Dungeness crab in many preparations, including crab cakes and creamy crab pasta. It's also a delicious sip on its own, with a touch of vanilla on the finish.
Then you may also like…
Jordan Vineyard & Winery 2014 Russian River Valley Chardonnay ($32)
This gently oaked, citrus- and greenapple- based wine is minerally, crisp and mouthwatering, and has a track record for evolving in the cellar. Yet it's superb now with steamed Dungeness crab and a squeeze of lemon or a dunk in drawn butter. Bright and racy, with or without food.
ZINFANDEL
If you like…
Ridge Vineyards 2014 Pagani Ranch Sonoma Valley Zinfandel ($40)
Howl at the full moons in January and February with this Zin, which is blended with Alicante Bouchet and Petite Sirah. It's an intense, powerful, full-flavored wine with briary raspberry and blackberry fruit flavors. Bold yet polished, it begs for service with rib-eye steak and spicy ribs.
Then you may also like…
Pedroncelli Winery 2013 Mother Clone Dry Creek Valley Zinfandel ($18)
It delivers vibrant plum, blackberry and raspberry flavors and hints of spice, smoky oak and black pepper, all at a great price. It's not as layered and complex as the Ridge Pagani, but makes up for that with generosity, vibrancy and excellent value. It's a keen match for sausage pizza and meatballs in tomato sauce.
MERLOT
Lambert Bridge Winery 2012 Sonoma County Merlot ($60)
Silky and supple, it offers a mouthful of red and black cherry fruit, accented by spice, cola, tobacco leaf and a subtle chocolate note on the finish. Sumptuous and supremely satisfying, it's a classy wine suited for company, with Pozzi Ranch roast leg of lamb or Sonoma Mountain Beef Co. tenderloin with mushroom sauce.
Then you may also like…
Dry Creek Vineyard 2013 Dry Creek Valley Merlot ($26)
Juicy plum and black cherry flavors are enhanced by spicy oak and a hint of vanilla. This straightforward, rewarding wine is youthfully tannic and solidly structured, making it a great mate with roast chicken liberally seasoned with rosemary and garlic, and Penngrove's Liberty Ducks bird with hoisin sauce.
PINK FIZZ
If you like…
Iron Horse Vineyards 2012 Russian River Valley Wedding Cuvée ($44)
This predominantly Pinot Noir sparkler has a delicate pink hue that makes it a smart substitute for a dozen roses — and also proposal-worthy. It's remarkably dry and balanced, with raspberry, blood orange and ruby grapefruit aromas and flavors, brioche character in the background and a tight bead of bubbles. He or she will say, "I do."
Then you may also like…
Gloria Ferrer Caves & Vineyards Blanc de Noirs Carneros ($22)
Bright, fragrant and juicy, this nonvintage bubbly offers a pretty pink color, crisp raspberry, strawberry and lime flavors, and subtle hints of baked bread and spice. Often discounted, it's a good-value sparkler for everyday drinking and impressive enough for special occasions.