Need to boost your energy levels for fall? Sonoma County serves up some great fruit and veggie fusions that'll give you all the good stuff in a portable, fluid form. 
Here are some of our favorite local spots for getting juiced: 
Juice on the Square – Santa Rosa
This friendly Santa Rosa cold-pressed juice bar is giving their organic fruit and veggies a serious hydraulic squeeze to extract every bit of nutritional value. We're especially fond of their "Daily Greens" with celery, kale, apple, fennel, lime, mint, ginger, and the "Sunrise" with carrot, orange, and lemongrass, which is a great choice for a beginner juicer. Their two-ounce elixirs will give you a shot of vitamin-rich energy and pack a big punch of flavor. 
1305 Cleveland Ave., Suite B,  (707) 800-7953, juiceryco.com.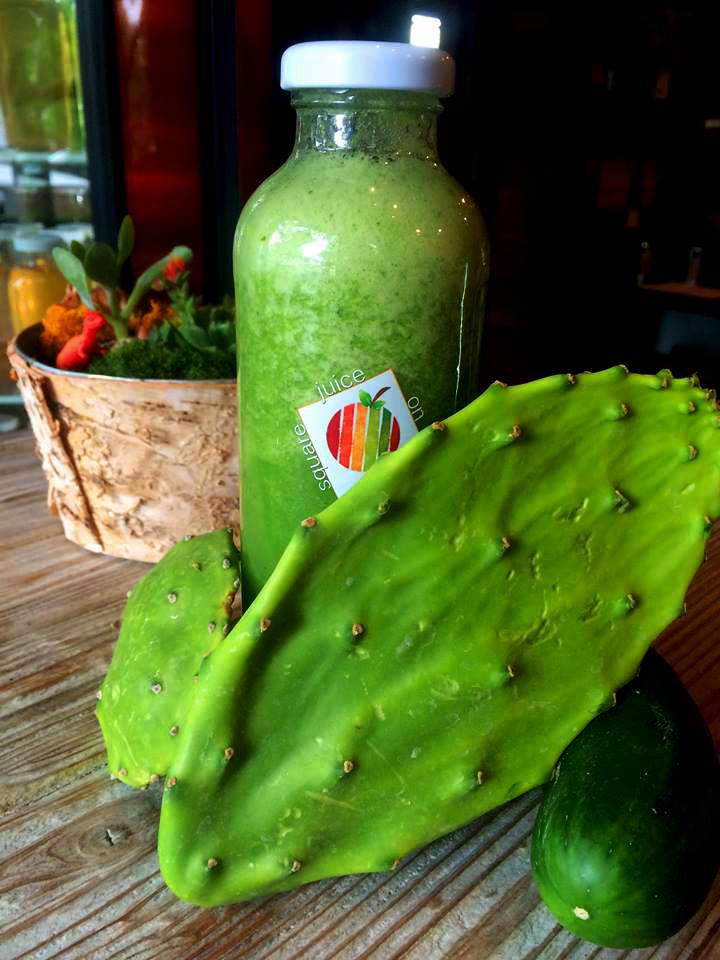 This juice and smoothie spot gets plenty of Yelp-love for their vitamin-packed wheatgrass shots and classic juices. The "Lemonberry" with lemonade, raspberry sherbet, strawberries, and raspberries is a refreshing favorite, along with the tasty "Carrot Cake" (carrot juice, vanilla, soy milk, fresh ginger, cinnamon, mangoes and vanilla fro-yo). Customers line up for a morning garlic bagel with herbs and cheese, or an acai bowl, to fuel up for the day. 
3 4th St Petaluma, CA 94952, (707) 776-4559 facebook.com/Fruit-in-Motion.
You'll find hoards of hipsters sipping away at this small but stylish juice and smoothie bar in Sebastopol's Barlow. The Nectary offers a wide variety of cold pressed organic juices, wellness shots, and superfood smoothies full of fruit and veggie goodness. Some of the juices have more than 10 ingredients, ranging from Goji berries, cashew milk and sunflower sprouts to bee pollen and kefir grains. If green juices aren't your thing, the easy-sipping probiotic drinks are filled with interesting ingredients, such as lavender, maple, and herbs to boost immunity. All juices are $9 plus a $1 refundable bottle deposit. 
6760 McKinley Ste 130 Sebastopol, CA 95472, (707) 829-2697, thenectary.net.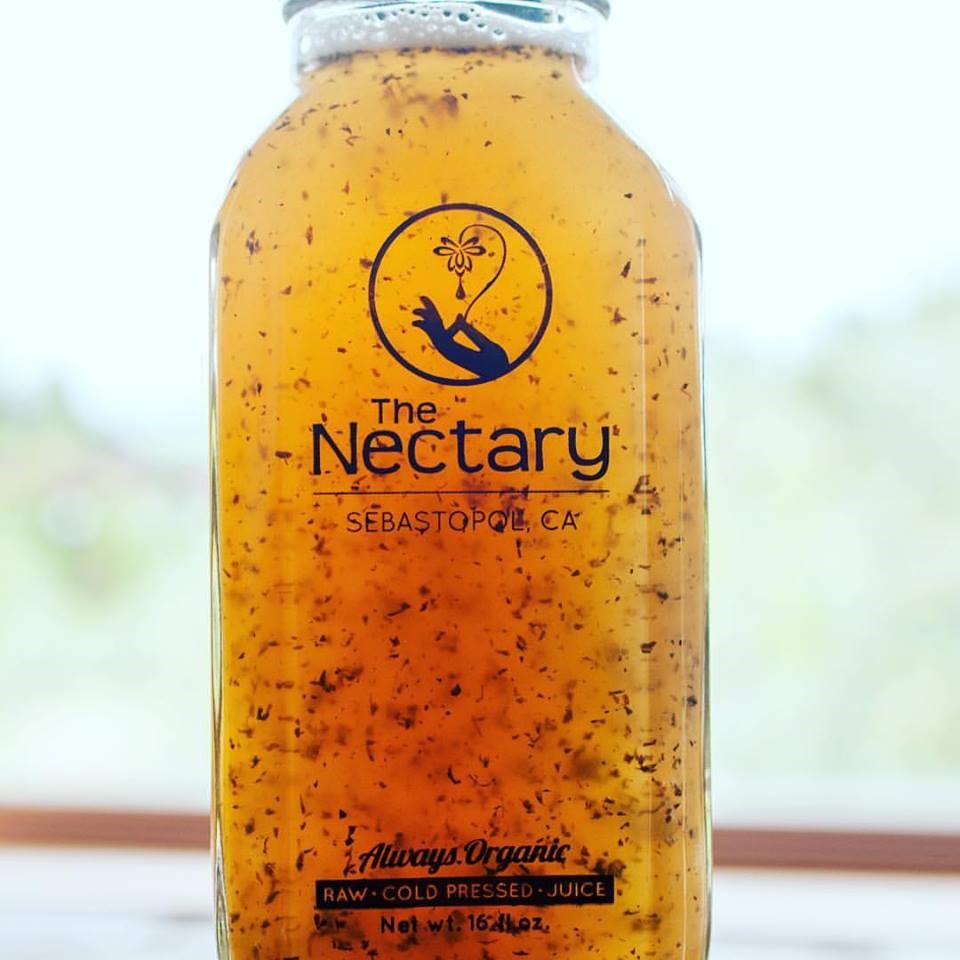 More than just vegan pizza and macro plates, Slice of Life also serves healthy drinks, including smoothies and fresh-pressed juices. Try the classic "Green Juice" with kale, cucumber, celery, green apple, lemon or the "Carrot Supreme" with carrot juice, and your choice of kale, beets, ginger, lemon or apple juice (the lemon and ginger bring a tangy citrus that overpowers the bitter kale taste). Fresh squeezed orange and apple juice, raw coconut water, Kombucha, and Yerba Mate are also available here. 
6970 McKinley Ave Sebastopol, CA 95472, (707) 829-6627, thesliceoflife.com.
Juice Shack – Petaluma, Rohnert Park, Santa Rosa 
This neighborhood classic has been juicing it up in Sonoma County for more than 20 years. Juice Shack has 7 locations throughout Sonoma County: four in Santa Rosa, two in Rohnert Park and one in Petaluma and serves smoothies and fresh-squeezed apple, orange and carrot juices. Feeling adventurous? Get a round of wheatgrass shots with your friends for your daily dose of chlorophyll, amino acids, and vitamins.
Petaluma, Rohnert Park and Santa Rosa,  juiceshack.com.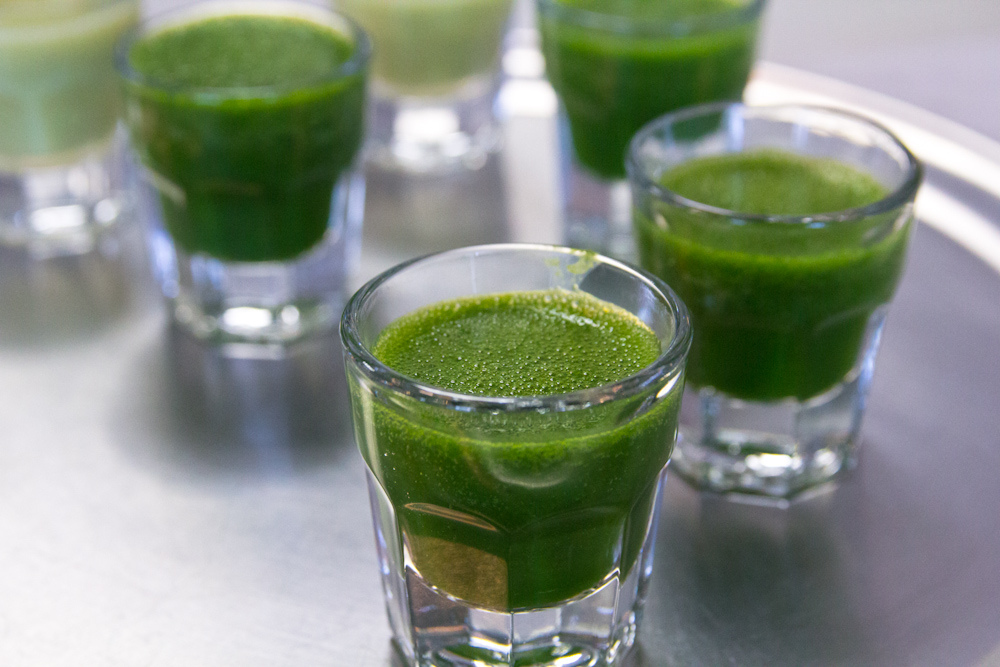 A popular breakfast destination in downtown Cotati, the Redwood Cafe is well known for its vast menu, including tons of homemade juice options. Juice bar menu items like the "Skin" with carrot, apple, and ginger or the "Best" with cucumber, celery, ginger, and carrot, add more taste, and health benefits, than your typical brunch coffee or mimosa. 
8240 Old Redwood Hwy Cotati, CA 94931, (707) 795-7868, redwoodcafe.com.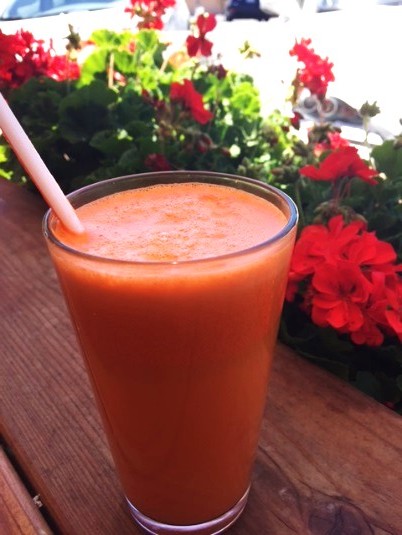 Cold Pressed Kings – Santa Rosa
This delivery-based juicery brings its organic, gluten-free, non-GMO plant-based juices to your doorstep. Made daily, their juice, nut milk, and probiotic drinks include super foods like turmeric, hemp seed, lemon, honey, molasses, and chard. There's also a monthly "juice club" where you can order delivery of nut milks, juices and protein drinks based on lifestyle (athlete, healthy family) or a detox-regimen. 
2484 W 3rd St Santa Rosa, CA 95401, (707) 888-9532, coldpressedkings.com.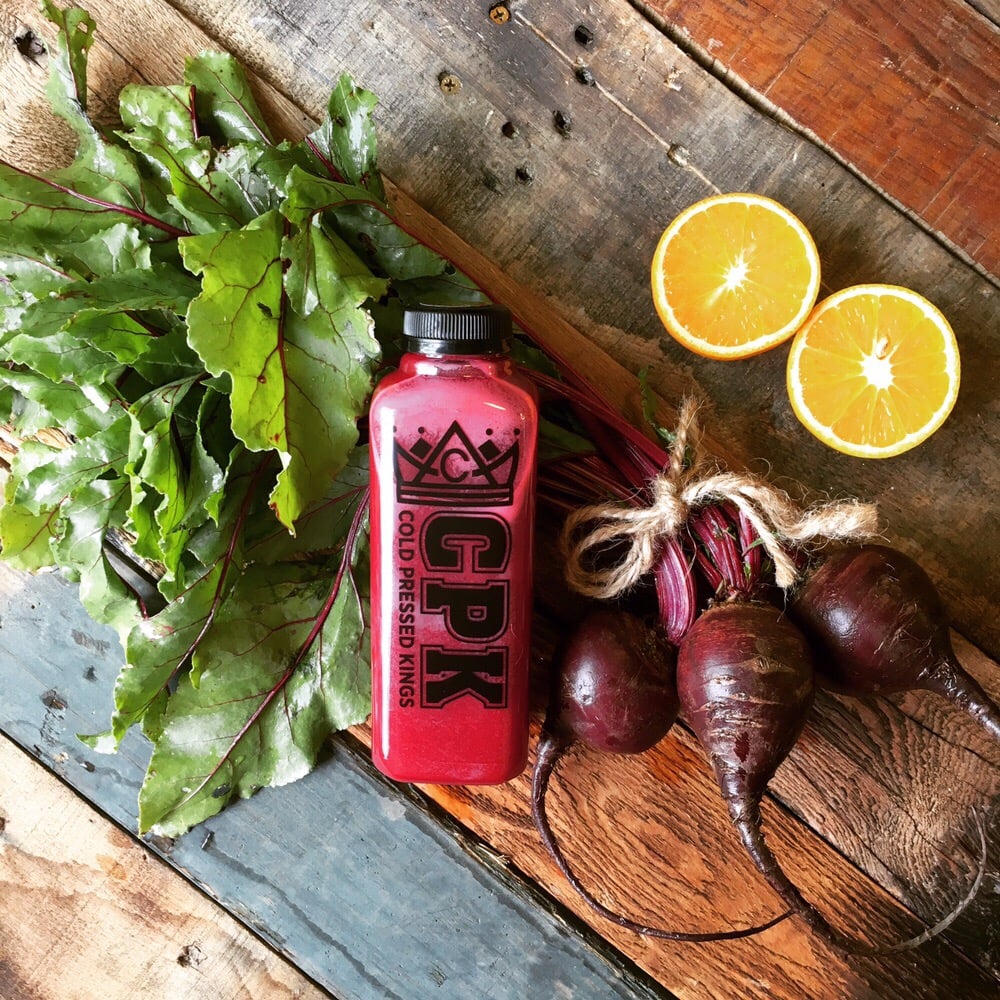 Sonoma County Juice Company – Healdsburg
Using only sustainable produce from Sonoma County farms like Front Porch Farm and Preston Farm, SCJS's fresh and local juices can be purchased in stores in the Sonoma County area or delivered straight to your door. Bean Affair Coffee Shop, Healdsburg Farmers Market and the Geyserville MUD coffee shop currently carry cold-pressed SCJC juices for a grab-and-go natural beverage. 
1280 Healdsburg Ave #202, Healdsburg, CA 95448 (707) 395-0940, sonomacountyjuice.com.
Sonoma Market Juice Bar – Sonoma
One of the perks of this local grocery store is the juice and smoothie bar. Favorites include: "Green Juice" with pineapple, green apple, celery, kale, and cucumber, and the sweet and tangy "Apple Zing" with apple, lemon, and ginger. We especially like the DIY smoothies with three fruits, one juice, frozen yogurt and an add-in like soy protein or wheat germ. Grab a salad, sandwich, and pastry from the deli section and you've got a delish picnic spread. 
Valley Mart Shopping Center, 500 W Napa St #550, Sonoma, CA 95476 (707) 996-3411, sonomamarket.net.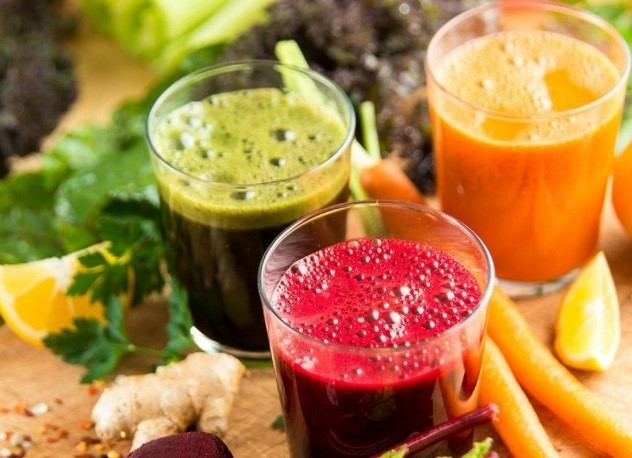 If you're into fermented, pro-biotic drinking (and no we don't mean beer), Biotic Beverages's lacto-fermented beet, ginger and turmeric kvass packs powerfully good stuff for you digestive tract – with no added sugar. Kvass is Russian-style fermented drink (made with beets in this case) that takes a little getting used to, but can become totally crave-worthy once you realize the health benefits.
Available at Whole Foods, Oliver's Market, Food for Humans, Andy's Produce, and Bohemian Market. PO Box 1096 ​Occidental, CA 95465 (707) 217-8059, bioticbeverages.com.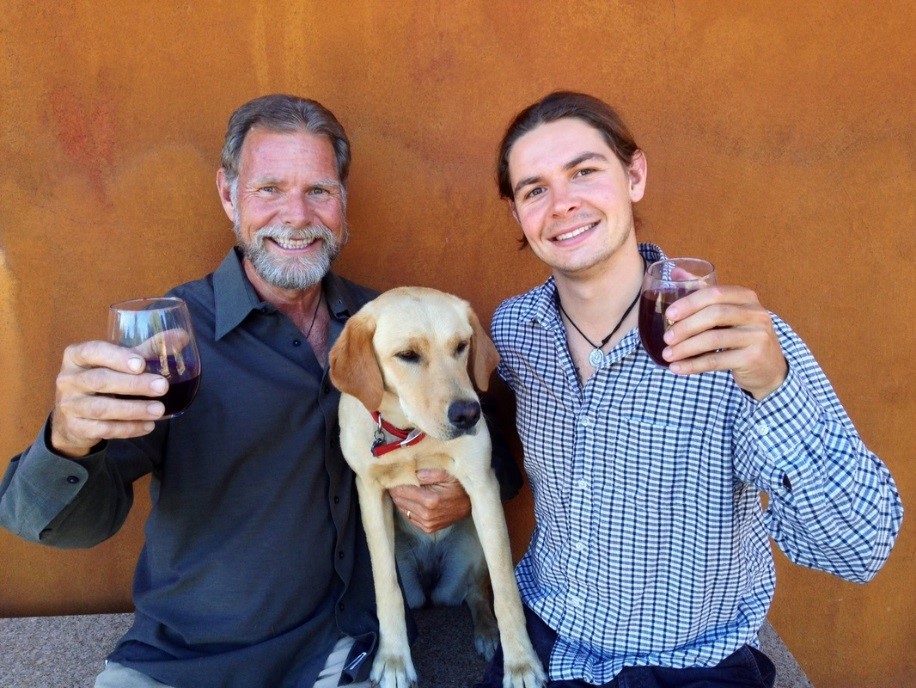 Howard Station Café's Smoothie Car + Fruit & Veggie Juices – Occidental
Charming and historic, this breakfast and lunch spot has plenty of rich, buttery goodies for the naughty side of you, along with healthier juices to redeem yourself.
3611 Bohemian Hwy, Occidental, CA 95465,  (707) 874-2838, howardstationcafe.com.