When you're out on a first date, you want to shake things up a little. Sure, you could always do dinner at the latest farm-to-fork restaurant or sample craft cocktails at a hip Healdsburg bar, but really, where's the fun in that? To create that special spark, show your date some originality and that you're different – Santa Rosa serves up a selection of unique activities that are sure to make a lasting impression. (We've also added two rambunctious Rohnert Park options)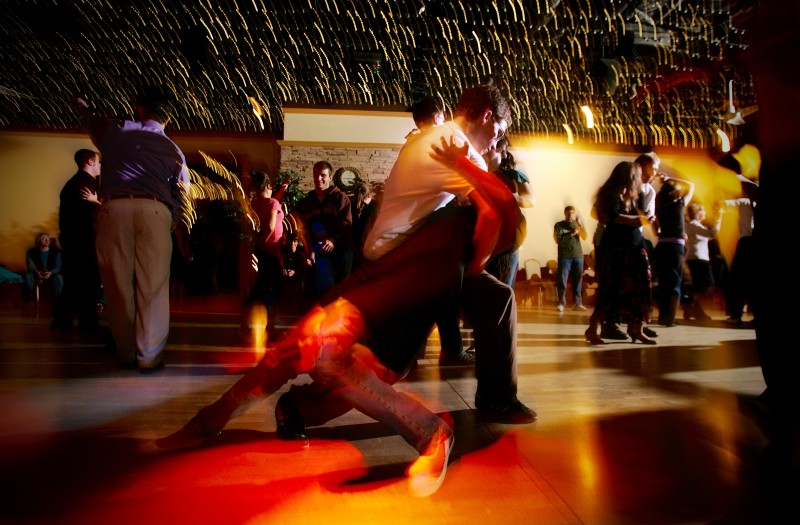 Friday Night Swing at Ellington Hall
Ellington Hall hosts swell swing parties on Fridays, suitable for novices and veteran dancers alike. This is an opportunity to dress up – and then tear up the dance floor! Oh wait…what's that? You've never swing danced before? Don't worry, shortly before they open up the dance floor for the swing dance session, they teach a beginners course. At $10 a piece, you're getting a lot of fun for your buck.
535 Industrial Dr, Santa Rosa, CA 95403, (707) 545-6150, ellingtonhall.com
DJ Trivia Night at Third Street Aleworks
On Wednesdays, Third Street Aleworks puts on a trivia night that will allow you to showcase your knowledge – or put your two pretty heads together. The trivia consists of a variety of categories and gives players the chance to compete for a myriad of prizes. The hosts are funny and charismatic, which adds some charm to the night. And there's more on tap than just trivia, including a great selection of local brews and fantastic food (order the BBQ burger, you won't regret it). The food is fairly priced and there's no fee if you only want to participate in the trivia. A Wednesday night visit is basically a no-brainer – but don't forget to switch it on for the trivia!
610 3rd St, Santa Rosa, CA 95404, (707) 523-3060, thirdstreetaleworks.com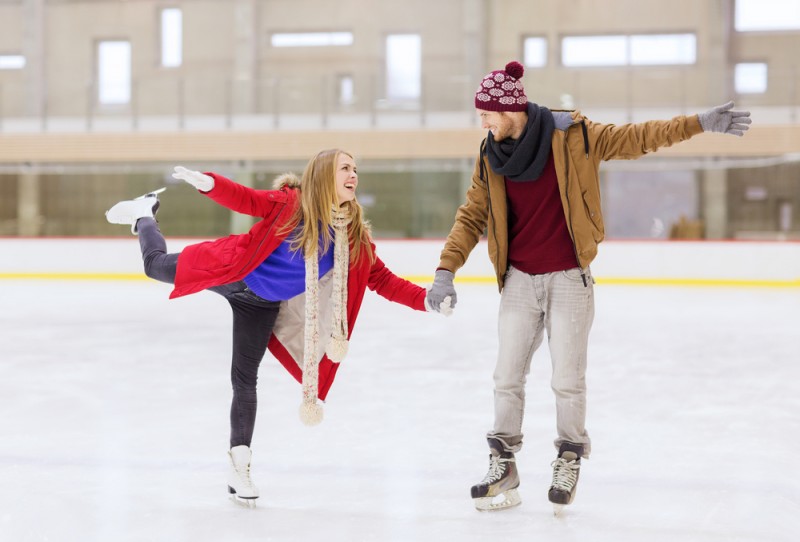 Redwood Empire Ice Arena 
Looking for an excuse to hold hands and enjoy each other's company? Go ice skating! The Redwood Empire Ice Arena – or Snoopy's Home Ice – offers a sweet setting for your date. If neither of you know how to skate, don't worry, they offer lessons to help you hit the ice. And don't forget to bring some hot cocoa.
1667 W Steele Ln, Santa Rosa, CA 95403, (707) 546-7147, snoopyshomeice.com
Shuffle's Magical Ice Cream Shoppe
Shuffle's Ice Cream is unlike any experience you've ever had at an ice cream shop. Yes, they offer 40+ flavors of delicious ice cream (shoutout to Apple Pie Crumble), but the real reason this is a great date night option is because they offer magic shows throughout the week. Magicians put on small sets as people enjoy their ice cream, and they also have a magic shop for people to browse. This is all the sweet magic you need for a special date.
123 4th St, Santa Rosa, CA 95401, (707) 544-3535, shufflesicecream.com
Safari West
If you want to go all out and spend a few hundred dollars, Safari West is a good first date investment. Locally known as the Sonoma Serengeti, a visit to this wildlife preserve is an authentic African adventure. Guests can explore 400 acres on outback vehicles and encounter herds of exotic wildlife ranging from giraffes to rhinos. Date going well? Spend the night "glamping" in a luxury tent.
3115 Porter Creek Rd, Santa Rosa, CA 95404, (707) 579-2551, safariwest.com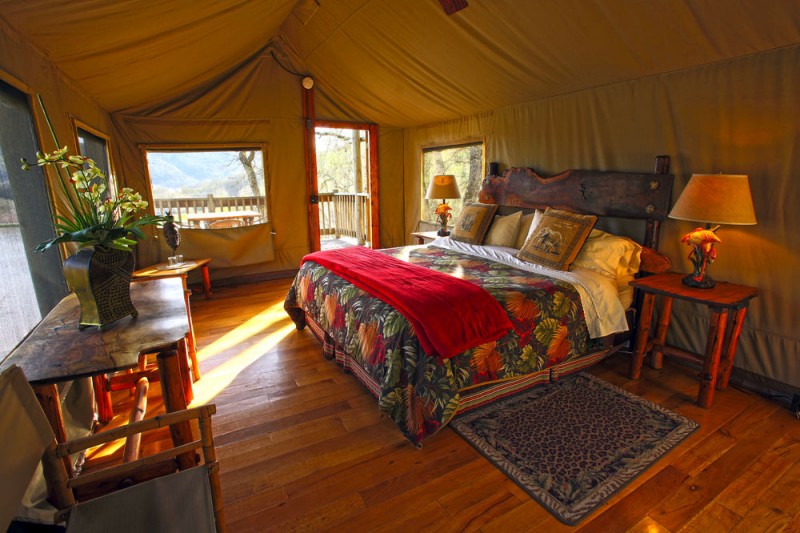 Two Rohnert Park options…
Mini-Golf at Scandia
Thought miniature golf was just for kids and retired people? Think again. This activity can be one of the most romantic dates ever. How? Because it can be incredibly intimate at times, offering the opportunity to playfully embrace and joke around in attempts to better the game. Scandia offers two 18 hole courses, featuring ponds, fountains and a variety of obstacles, best enjoyed on a starry night.
5301 Redwood Dr, Rohnert Park, CA 94928, (707) 584-1398, scandiafunland.com
Driven Raceway
Go-karting might seem an unorthodox choice for a first date, but there's nothing more exciting than getting the adrenaline going at high octane speeds. Driven Raceway in Rohnert Park bills itself as Northern California's premiere indoor kart racing facility, with Italian-built electric kars that are fine tuned for quicker acceleration than gas powered karts. They supply the helmet, race suit and instructions – everything you need to get your hearts pumping.
4601 Redwood Dr, Rohnert Park, CA 94928, (707) 585-3748, drivenraceway.com