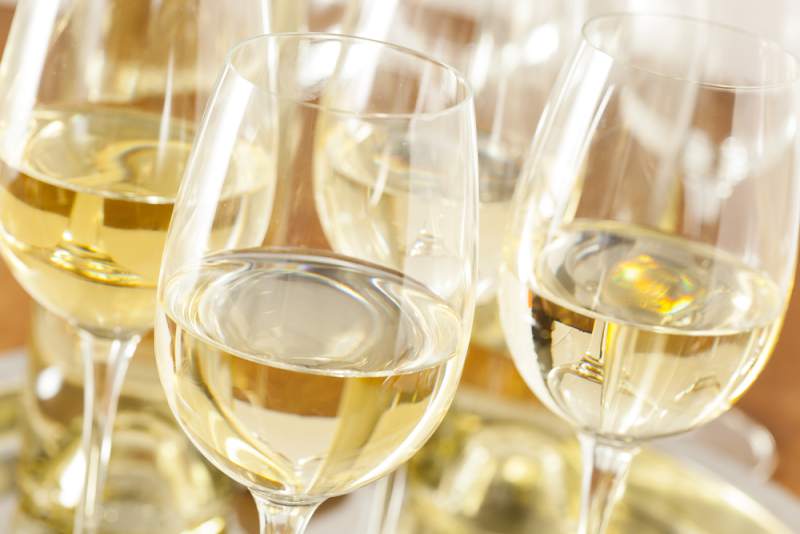 This time of year is a conundrum. We have one muddy shoe in the rainy season, while the other is tap dancing under sun-kissed skies. We don't dare leave our jackets in the hall closet … or do we? Our palates are just as confused but, in the end, can't resist the urge to chase the wilds of spring whites. Here are five picks that include chardonnay, gewürztraminer, riesling and sauvignon blanc.
The Splurge:
Scribe, 2013 Carneros Chardonnay, 12.5% alcohol, $38. This is a yin yang chardonnay at its best. On one hand, it's austere with crisp mineral notes and lean fruit. On the other, it's rich, with lush texture and lingering finish. Things are often a contradiction in terms. This chardonnay proves it beautifully. It's knockout.
$25 and Under White Wonders:
Clif Family, 2014 Dry Gewürztraminer, 13.9%, $25. What a melding of flavors. It all begins with aromas of honeysuckle, then moves on to peach, grapefruit and spice on the palate. Crisp finish. Just lovely.
Castello di Amorosa, 2014 Ferrington Vineyard, Anderson Valley Gewurztraminer, 14.5 percent, $25. This gewürztraminer is vibrant, with great minerality. Layered with notes of grapefruit, lemon zest and herbs. Refreshingly dry.
Kung Fu Girl, 2014 Evergreen, Columbia Valley, Washington Riesling, 12 percent, $12.
This wine has an incredible range. Aromas and flavors of bright apricot, mango and mineral. Crisp acidity. Nice length. It's a steal.
Angeline, 2014 Russian River Valley Sauvignon Blanc, 13.8 percent alcohol, $15. This sauvignon blanc is racy; it has crisp acidity and tangy fruit, aromas and flavors of lime, mango and kiwi. It's balanced, bright, lively and clean. This sauvignon blanc is striking, a smart buy, particularly at this price point.