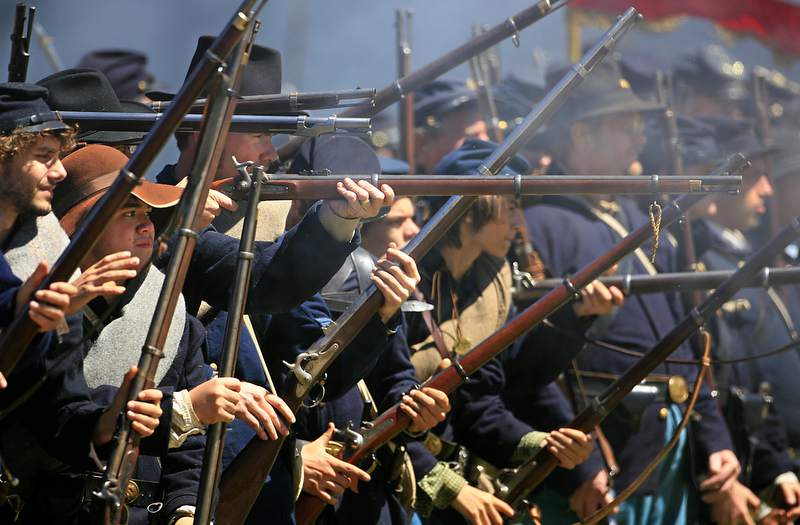 Arriving at the battle site, I'd just established my position on a hay bale when an ill-kempt and bearded soldier dressed in grey flannel let forth with a blood curdling rebel yell. A cacophony of musket shots followed, a roar of cannons reverberated, ragged battle flags waved defiantly in the breeze while fallen men lay motionless on the ground.
Thankfully, the scene in front of me was not played out by unsettled ghosts from a distant Civil War past, but rather by reenactors immersed in history on a post-millennial Sonoma County meadow. The battle over, the mud-caked soldiers of the Duncan Mills Civil War Days straggled toward R&R and safety — an onsite hot dog stand — and a peek at their "wireless telegraph" smartphones. My first experience witnessing a living history extravaganza, and I was already hooked. And this before I had a chance to snap a selfie with Abraham Lincoln!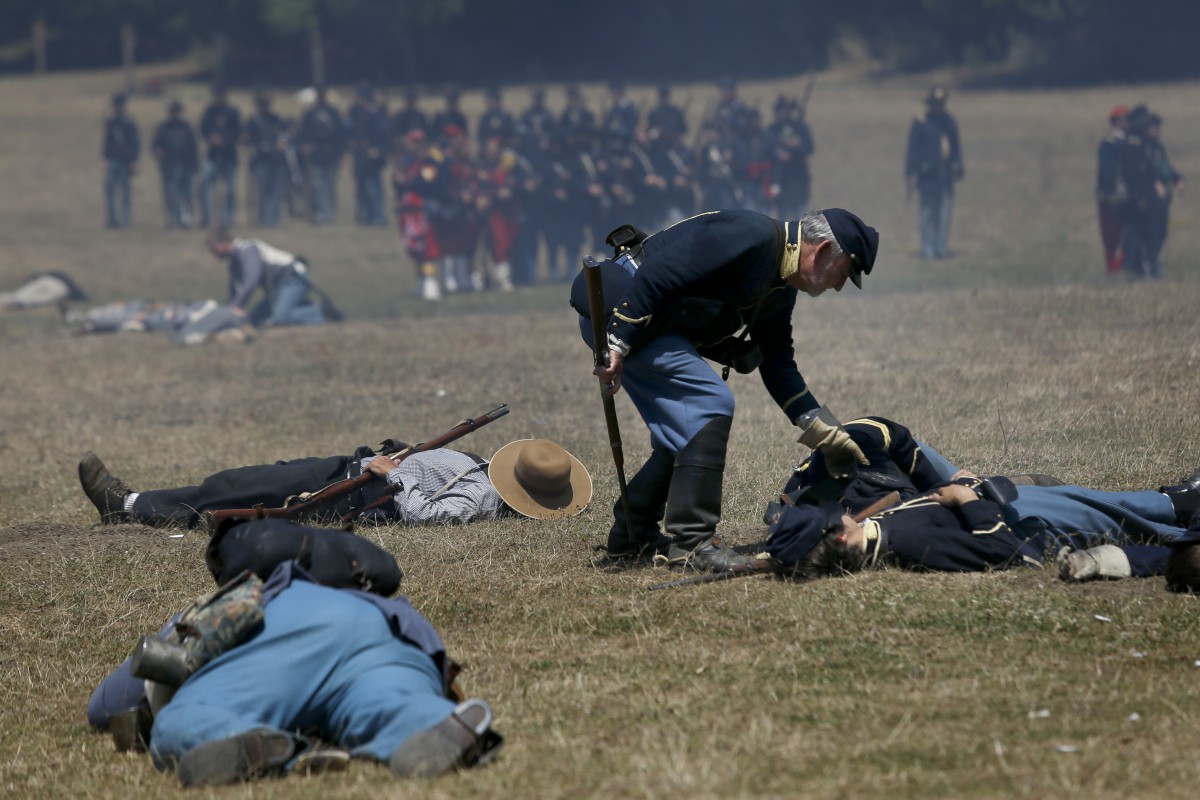 If you would also like to reconnect with history, we've listed a few ideas on how you can open the portal to the past in Sonoma County. 
---
1. Explore a Former Native American Settlement and Russian Fortress at Fort Ross
Fort Ross State Historic Park on the Sonoma Coast has attracted visitors for over a century with its unique and multifaceted history. Once a Kashaya settlement, Ft. Ross became the southernmost Russian settlement and fur trading post in North America from 1812 to 1842. When the Russians moved on, the fort became a commercial agricultural and logging hub. Ft. Ross is now a National Historic Landmark and a treasured state park.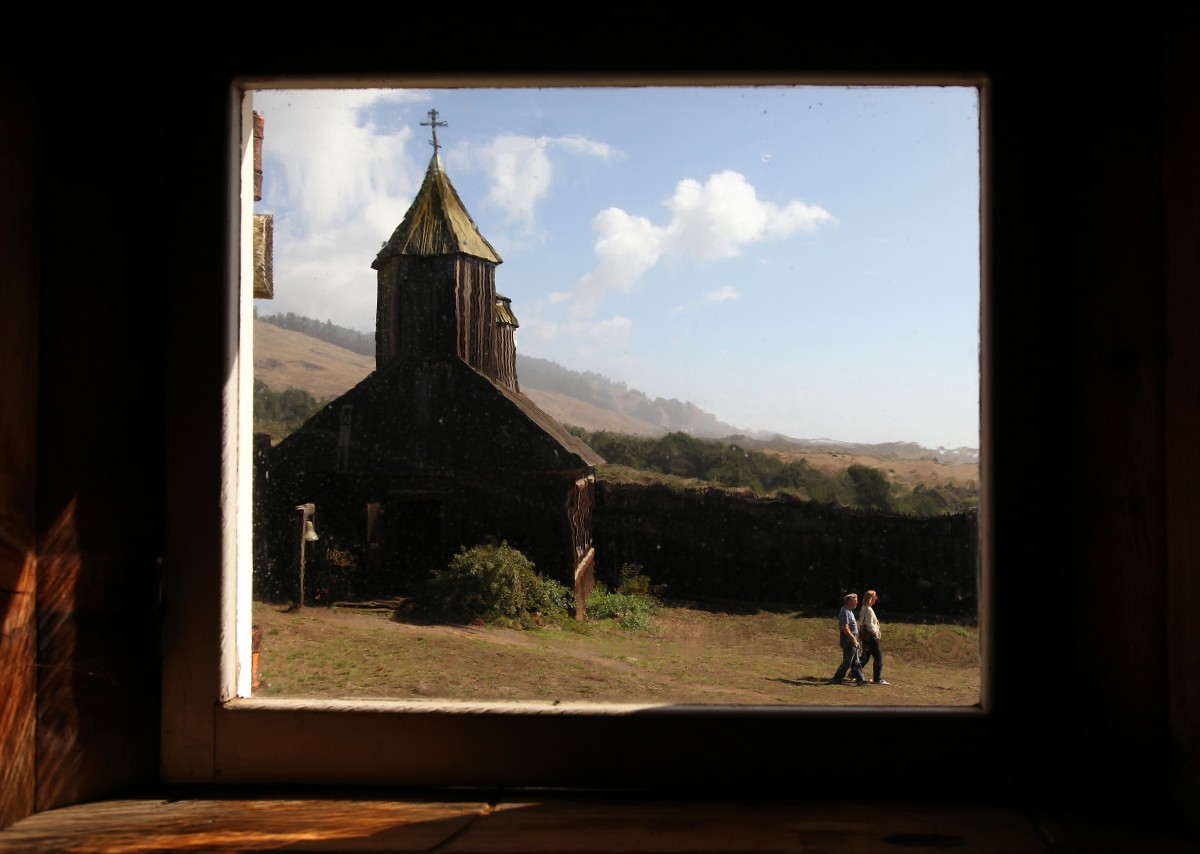 Fort Ross Festival: Every year in July, California State Parks and Fort Ross Conservancy put on the Fort Ross Festival which celebrates "the diverse international flavors and cultures of Fort Ross." Festivities include costumed historical vignettes, hands-on-crafts, horse and buggy rides, music and dance performances, an international food bazaar, and a beer garden.
Admission is $20 per car, $100 per small capacity bus (24 or fewer people), and $225 for a large capacity bus (greater than 25 people). For more information, email info@fortross.org, or call (707) 847-3437.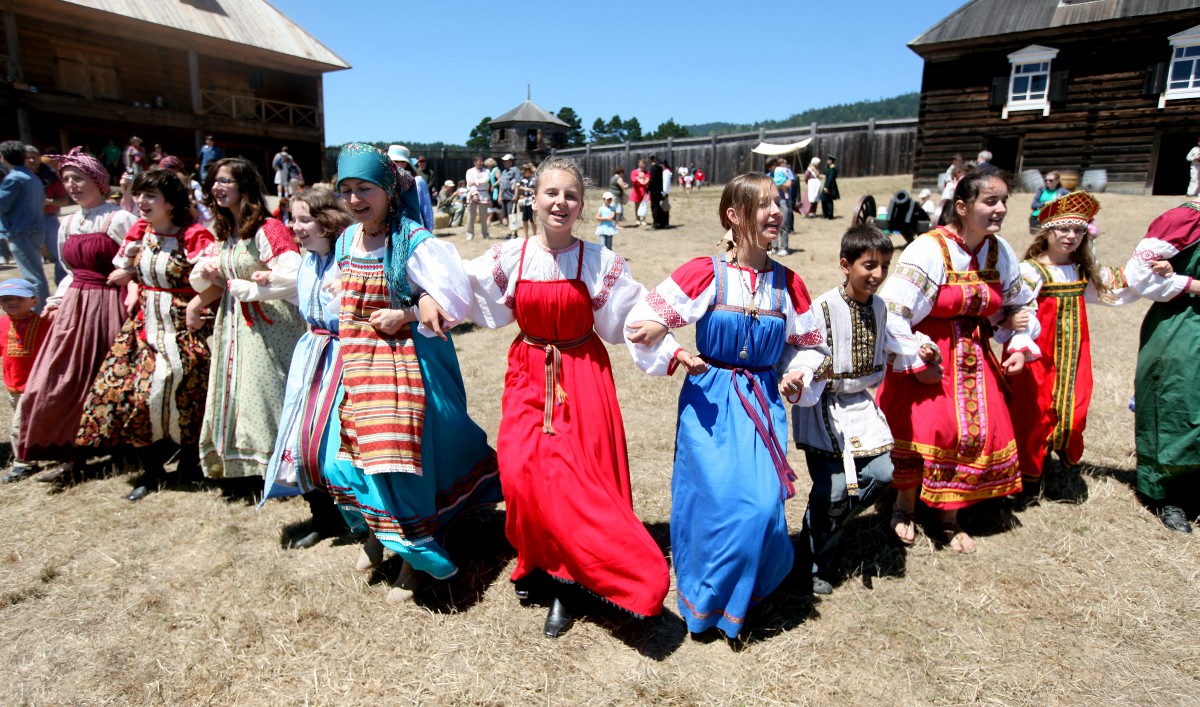 The historic fort can also be visited year round. Park grounds open daily from sunrise to sunset. The Fort Compound and Visitor Center are open from 10 a.m. to 4:30 p.m., California State Parks staff also offer free 30-minute historic talks in the compound on most weekends at noon and 2 p.m.
Fort Ross State Historic Park, 19005 Coast Hwy, Jenner, (707) 847-3286, fortross.org.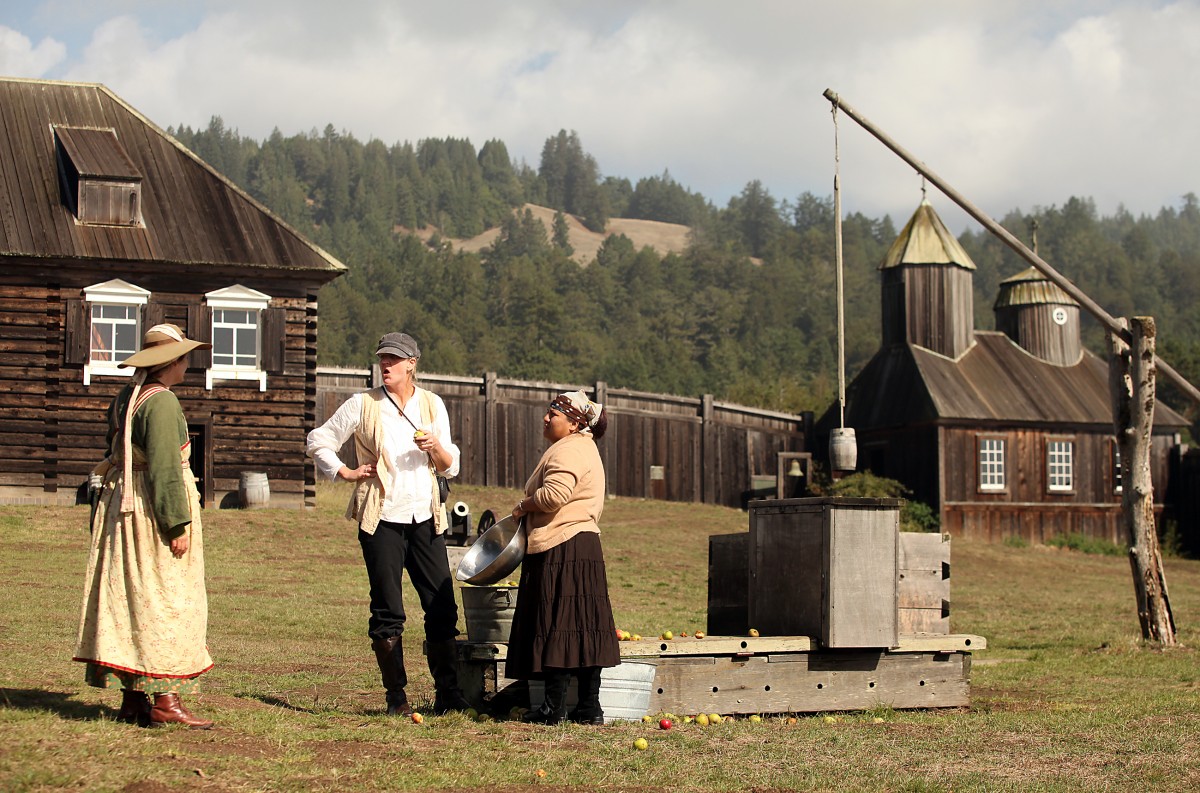 2. Follow in the Footsteps of Jack London in Glen Ellen
Much traveled and much acclaimed writer Jack London set down roots in Sonoma County in 1905. Together with his second wife and travel companion Charmian (a writer and character in her own right), Jack settled on a small rundown farm on 130 acres in Glen Ellen. 
Not one to rest on his laurels, London soon set about exploring his newly acquired land on horseback, and then began implementing the latest and most innovative agricultural techniques available at the time. Jack's Glen Ellen "Beauty Ranch" became his primary focus and, apart from an adventurous Pacific Ocean sailing sojourn on his beloved Snark, London spent his last years here. The author died on his Sonoma County ranch in 1916.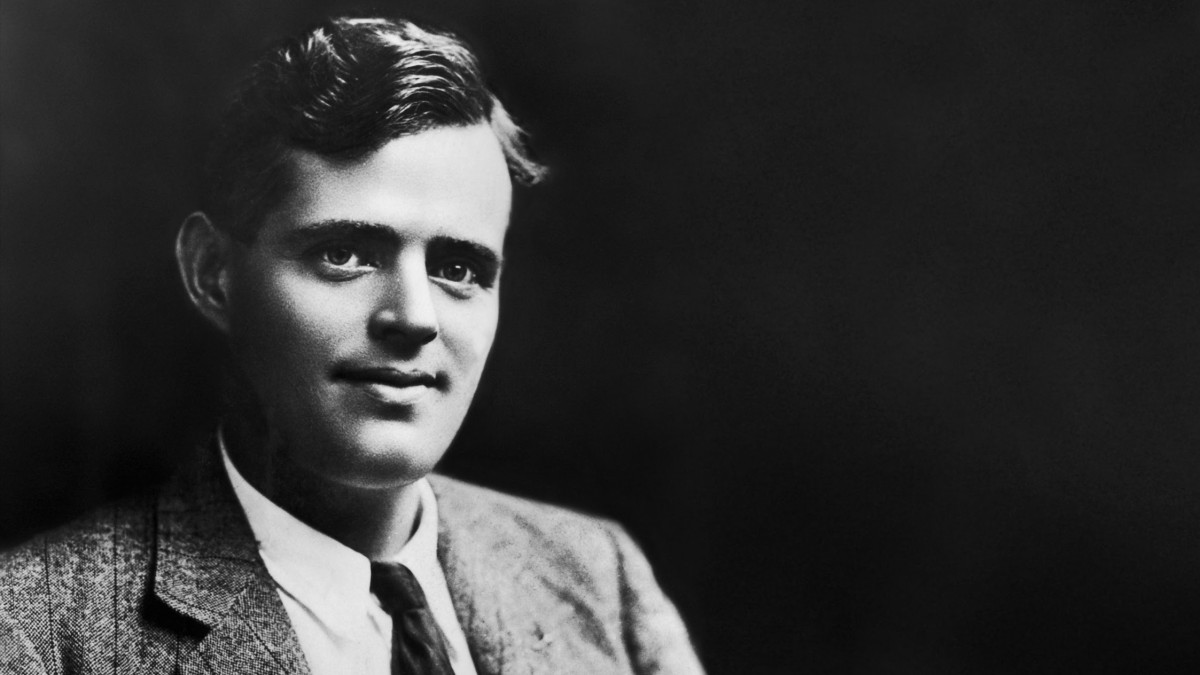 Visitors to Jack London State Park can see the ruins of Jack and Charmian's dream home "Wolf House" which burned down the day before they were to occupy it in 1913. You can visit London's boulder gravesite, the cottage in which he lived and wrote, and the House of Happy Walls. The latter was built by Charmian London and Eliza Shepard (Jack London's step-sister) after London's death. It served as home for Charmian and now serves as a museum for Jack's artifacts and work.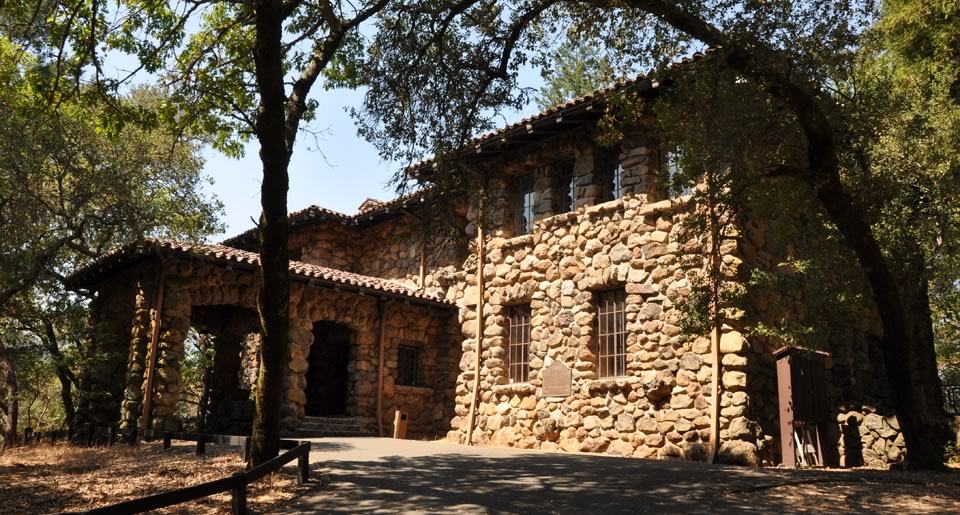 Jack London Centenary Events: This year, to commemorate the centenary of Jack London's death, Jack London State Historic Park is hosting a series of special events. For more information, click here. 
Free Docent Guided Tours: Jack London State Historic Park also offers free docent guided tours of Wolf House, Jack London's Grave site and Beauty Ranch. 
The docent-led tours take you to the ruins of the Wolf House and London's gravesite from the House of Happy Walls Museum at 11 a.m. and 1 p.m. on weekends. Tours of Beauty Ranch begin at 2 p.m. and include a visit to the barns on the ranch, to Jack London's cottage, and to Jack's Pig Palace and silos.
Tours are free; there is a small fee to view the interior of London's faithfully restored writing cottage. The cottage is open 12 – 4 p.m. seven days a week. Staffed by volunteers, it is occasionally closed so call in advance to make sure the cottage is open on a particular day. Admission fees are $4 for adults, $2 for seniors (age 62+), and $2 for students (age 13-18). Children age 12 and under are free.
Jack London State Historic Park, 2400 London Ranch Road, Glen Ellen, 707-938-5216, jacklondonpark.com.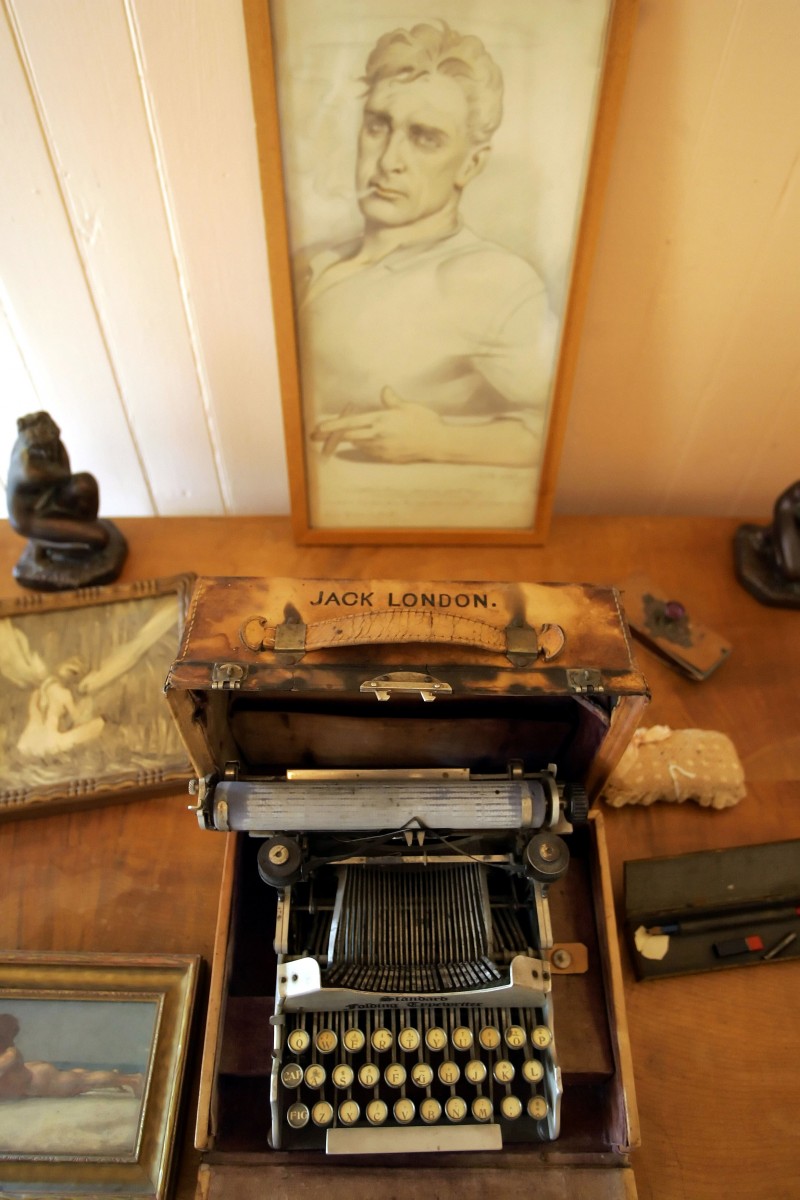 3. Discover the History of Petaluma — by Foot or by Boat
Petaluma, one of the oldest cities in California, was settled during Gold Rush years in 1851. The city's location as a transportation hub on the Petaluma River was instrumental in its rapid growth during the 19th and 20th centuries — scow schooners and steamers embarked here for the burgeoning city of San Francisco laden with agricultural produce and raw materials.
Petaluma soon established a reputation for its grain milling and chicken processing industries, and the city became known as the "Egg Capital of the World." Today, Petaluma's historical prosperity is still visible in the many distinguished and well-preserved Victorian homes and commercial buildings on the western side of the river.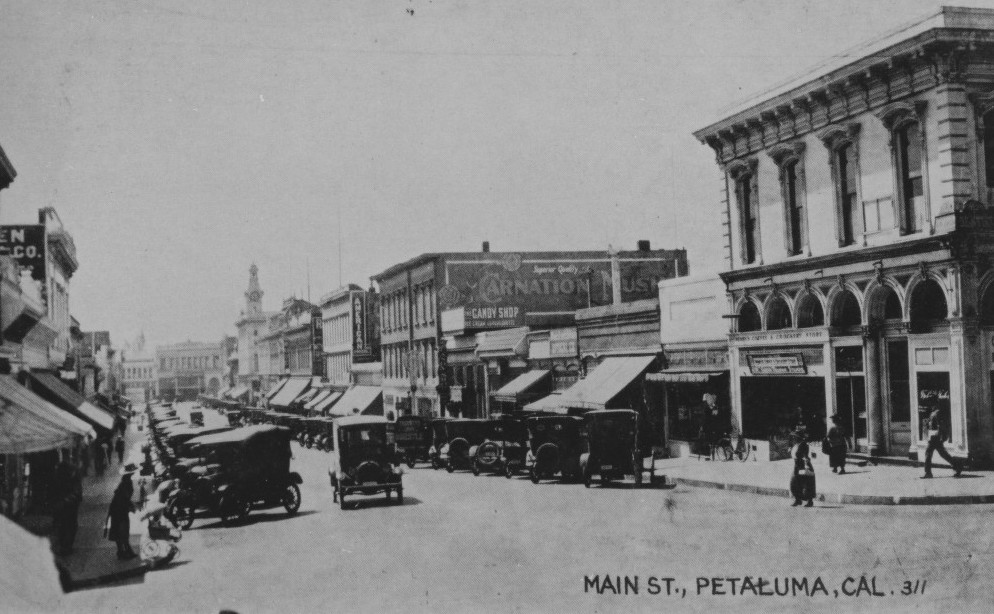 Free Walking Tours of Petaluma are held on most Saturdays, May through October. Participants get a chance to learn about the pioneering days of Petaluma from docents in period dress, taking on the role of the city's early settlers. Meet on the steps of the Petaluma Historical Library and Museum at 10:30 a.m. Call in advance to make sure a tour is being held.
The Petaluma Historical Library and Museum, 20 Fourth Street, Petaluma, (707) 778-4398, petalumamuseum.com. 
The Petaluma Heritage Homes Biennial Tour, is held this year on September 18, from 1 – 8 p.m. This year's tour will help benefit a retrofit of the Petaluma Historical Library and Museum. Tickets go on sale a few weeks before the tour. On December 4, the houses will be decorated for the holidays. 
Check the group's Facebook page for updates: facebook.com/heritagepetaluma.
At River Heritage Days, historic boats from San Francisco Maritime Park travel up to Petaluma where they are available for tours and rides. Festivities include a barn dance, boat building workshops, nature awareness activities and plenty of family friendly fun.
Friday, October 21 to Sunday, October 23, 2016. www.visitpetaluma.com.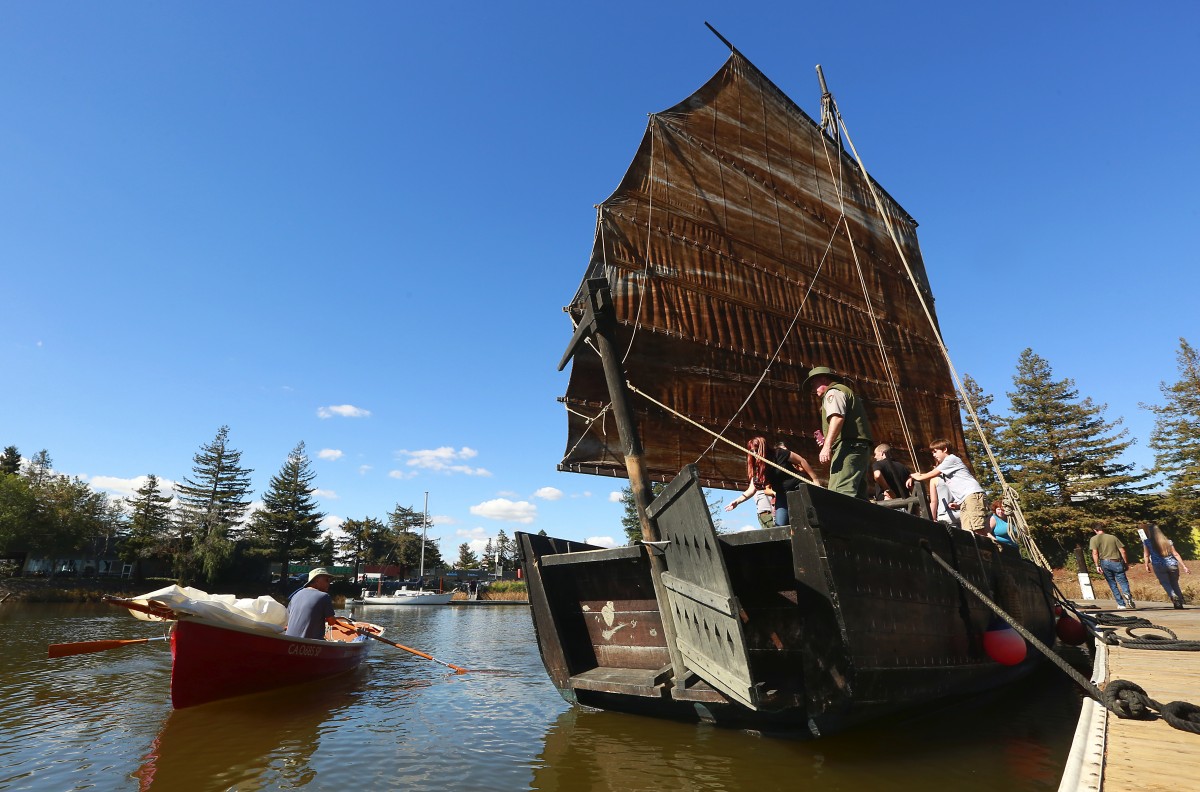 4. Watch Mid-1800s Mexican-California Come to Life at the Petaluma Adobe State Park
In 1834, military commander Mariano Guadalupe Vallejo was ordered to leave his post at the Presidio of San Francisco to relocate north of the Bay. Vallejo was instructed to accomplish three things: to secularize the San Francisco Solano Mission in Sonoma, to colonize the area by starting a pueblo (Sonoma), and to be near the Russian outpost at Fort Ross.
Vallejo was granted the Rancho Petaluma and began construction of a ranch house and factory. In its operational days between 1836 and 1857, the Rancho Petaluma employed up to 2,000 Native Americans and became one of the largest ranches north of the San Francisco Bay and a social-economic center of Northern California.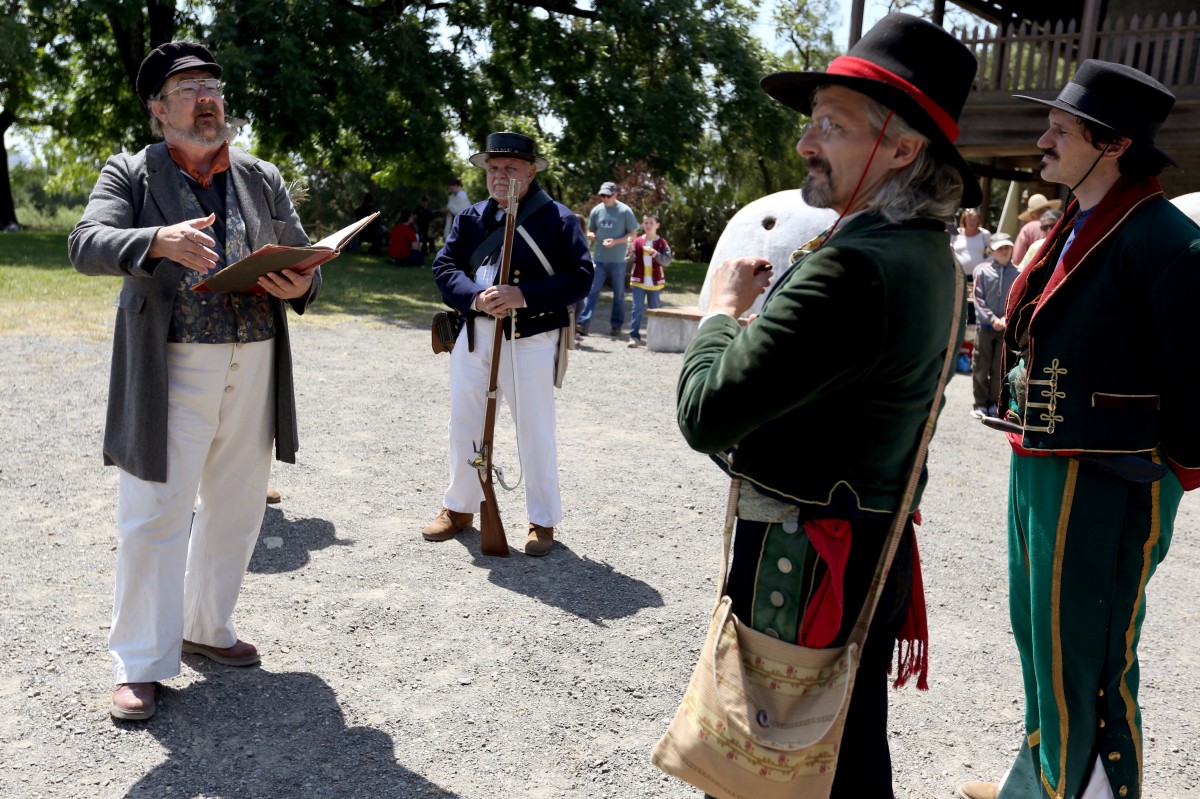 Living History Day at Petaluma Adobe State Park: Every year in May, Petaluma Adobe State Historic Park celebrates Living History Day. Visitors can see the mid 1800s Mexican-California come to life outside of the two story Adobe as historical reenactments portray the vaqueros, traders, cooks and craftsmen who inhabited the rancho.
Docent led tours of the Adobe are also available on most weekends, inquire for details.
Petaluma Adobe State Historic Park, 3325 Adobe Rd, Petaluma, 707-762-4871, petalumaadobe.com.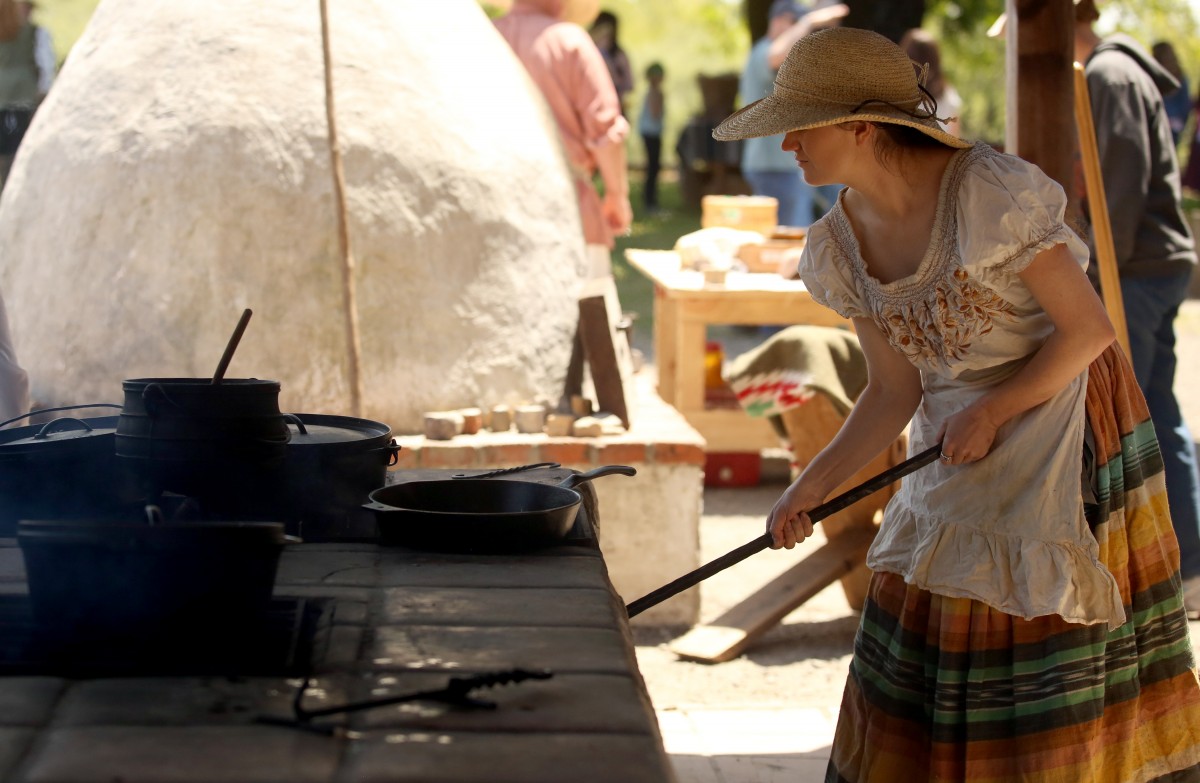 5. Learn More About Sonoma's Rich History by Visiting Sonoma State Historic Park
The town (pueblo) of Sonoma was founded in an area once populated by tribes of Coastal Miwok. Mission San Francisco Solano, established in 1823, was the last and the northern most mission founded in California.
In 1833, Lt. Mariano Vallejo was sent northward from the Presidio San Francisco in command of a company of soldiers to secularize the mission, lay out a pueblo and guard against the encroachment of foreigners: the Russian presence at Ft. Ross and Sutter's demands of sovereignty and an independent principality in the Sacramento area. Sonoma Barracks was built to house his troops. Vallejo quickly went about laying out the town and plaza of Sonoma.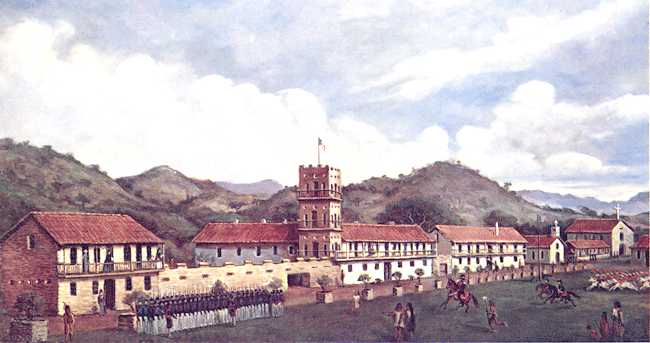 Sonoma State Historic Park is a scattering of historical attractions around the Sonoma Plaza. Sites include the Mission San Francisco Solano, the Blue Wing Inn, Sonoma Barracks, the Toscano Hotel, the Servants Quarters (the remains of La Casa Grande) and General Mariano Vallejo's home — Lachryma Montis (less than a mile west of the plaza).
There are exhibits in the Mission, as well as a museum and gift shop in the Barracks. The Vallejo Home has furnishings of the Vallejo family. Docent guided tours are available for the Mission, Friday through Sunday from 11 a.m. to 3 p.m.; for the Vallejo Home weekends at 1, 2 , and 3 p.m.; and of the Toscano Hotel & Kitchen weekends from 1 p.m. to 4 p.m.
Sonoma State Historic Park, various location around the Sonoma Plaza, Mission: (707) 938-9560, Vallejo's Home: (707) 938-9559, Barracks: (707) 939-9420.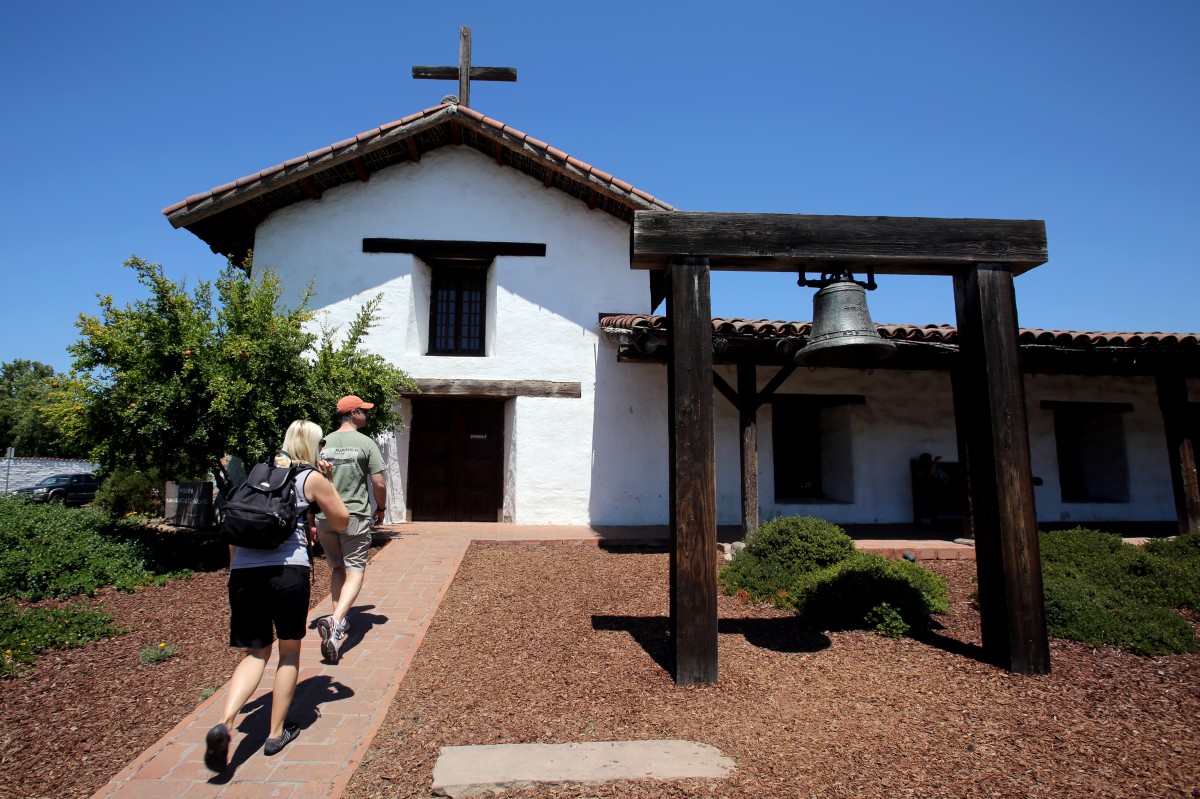 6. See the Bear Flag Revolt Re-Enacted at the Valley of the Moon Vintage Festival in Sonoma
In the Bear Flag revolt of June 1846, a ragtag group of Americans seeking to emulate the Texas revolt against Mexico took the town of Sonoma from its founder General Mariano Vallejo. The rebels, like the Texans before them, proclaimed an independent republic under the Bear Flag rather than annexing the territory for the United States. Less than a month later, Navy Lt. Joseph Revere, grandson of Paul Revere, took the Bear Flag down and raised the Stars and Stripes for the United States.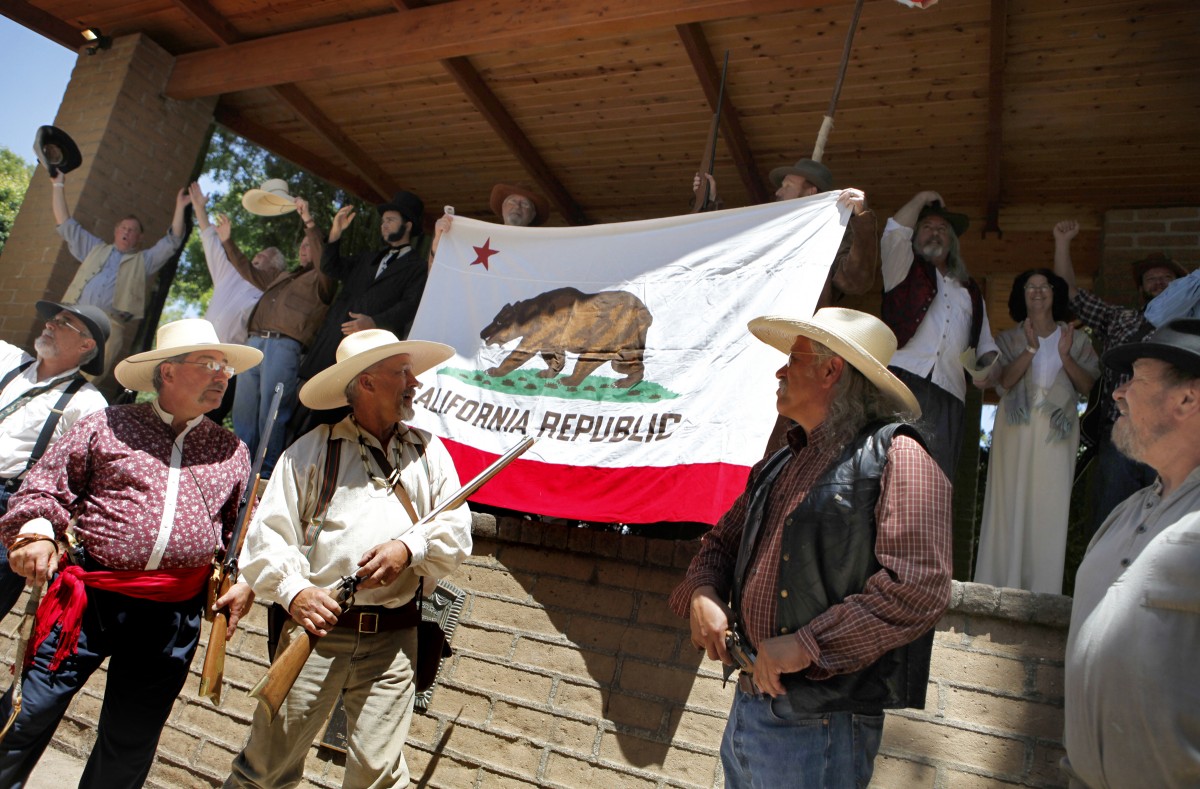 Valley of the Moon Vintage Festival: Sonoma's celebration of its history, community, and culture kicks off on Sept. 23rd at 7 p.m. with a reenactment of the Bear Flag Revolt. See it all play out live in front of the historic Sonoma Barracks (Sonoma State Historic Park, 20 E Spain St, Sonoma). Also at the festival: food, wine, music, poster contest, 12 and 5 K runs, and Get Your Glow on Parade. Inaugurated in 1897, this is Valley of the Moon Festival's 119th year.
Valley of the Moon Vintage Festival, (707) 996-2109, valleyofthemoonvintagefestival.com.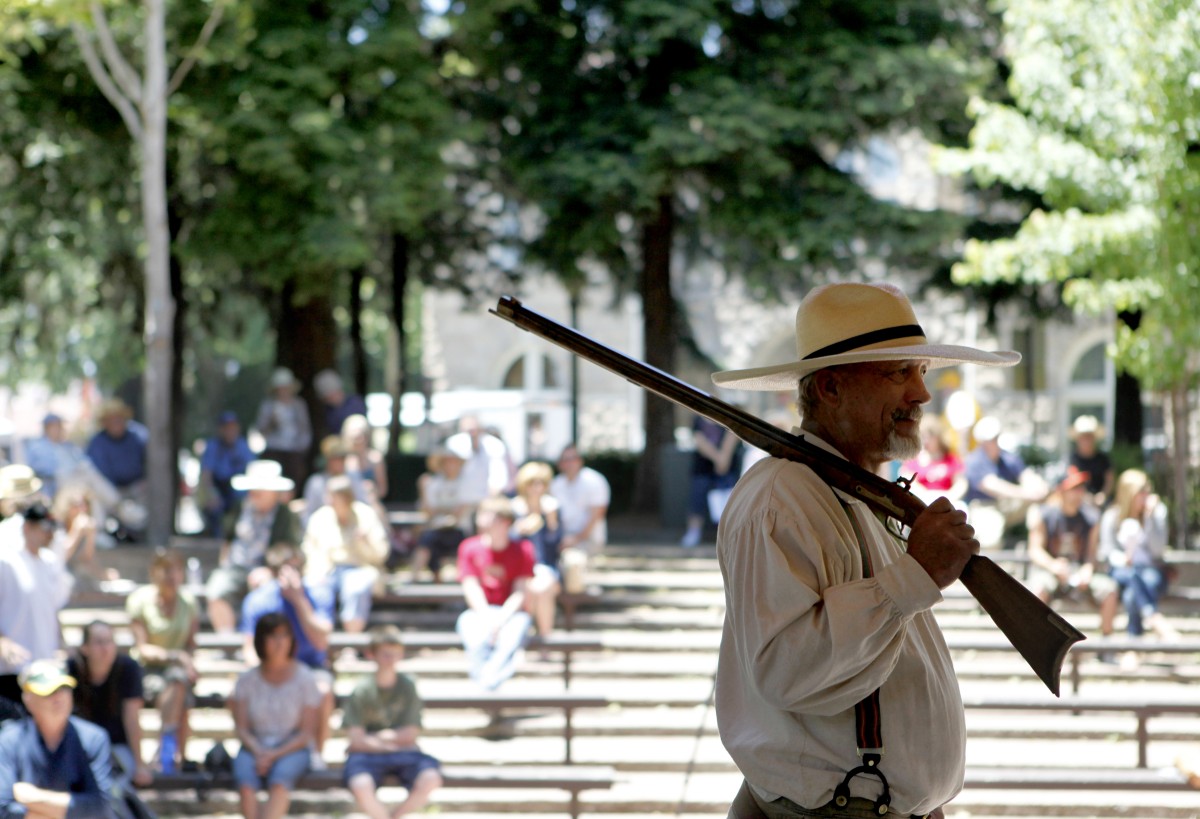 7. Tour the Home, Gardens and Experimental Farm of a Famed Horticulturist and Botanist
Luther Burbank was 21 years old when he lost his father in 1870. Having grown up on a farm, the young Burbank used his inheritance to buy a 17-acre plot of land near Lunenburg in his native Massachusetts. There, he developed the Burbank potato. He later sold the rights to his potato for $150 and used the proceeds to travel to Santa Rosa, where three of his brothers had already settled. 
In Santa Rosa, Burbank purchased a 4-acre plot of land where he established a greenhouse, a nursery, and experimental fields that he used to conduct crossbreeding experiments on plants — inspired by Charles Darwin's "The Variation of Animals and Plants under Domestication." Later, Burbank acquired the Gold Ridge Farm in Sebastopol to allow for more acreage in which to conduct his crossbreeding experiments.
During his 55-year career, Burbank developed more than 800 strains and varieties of plants — notable examples include the Shasta daisy, the fire poppy, the "Santa Rosa" plum, the "Flaming Gold" nectarine, the freestone peach and the white blackberry.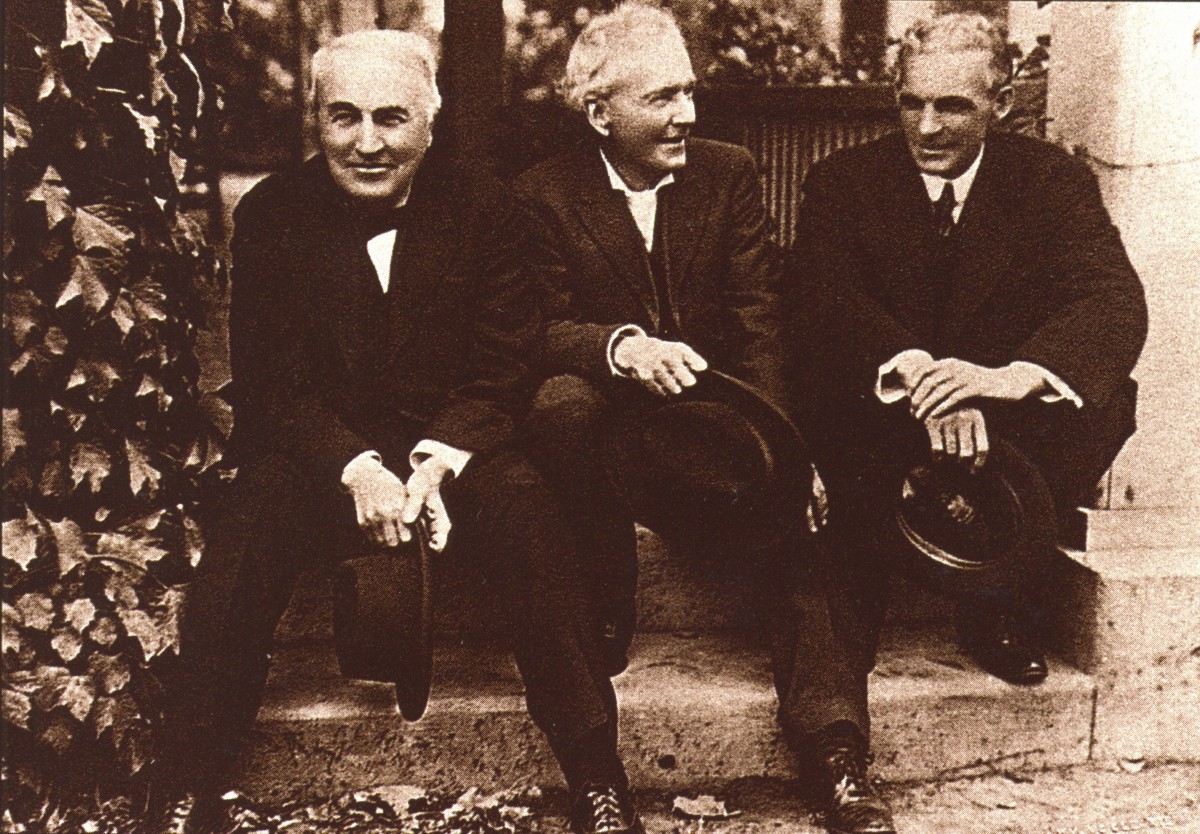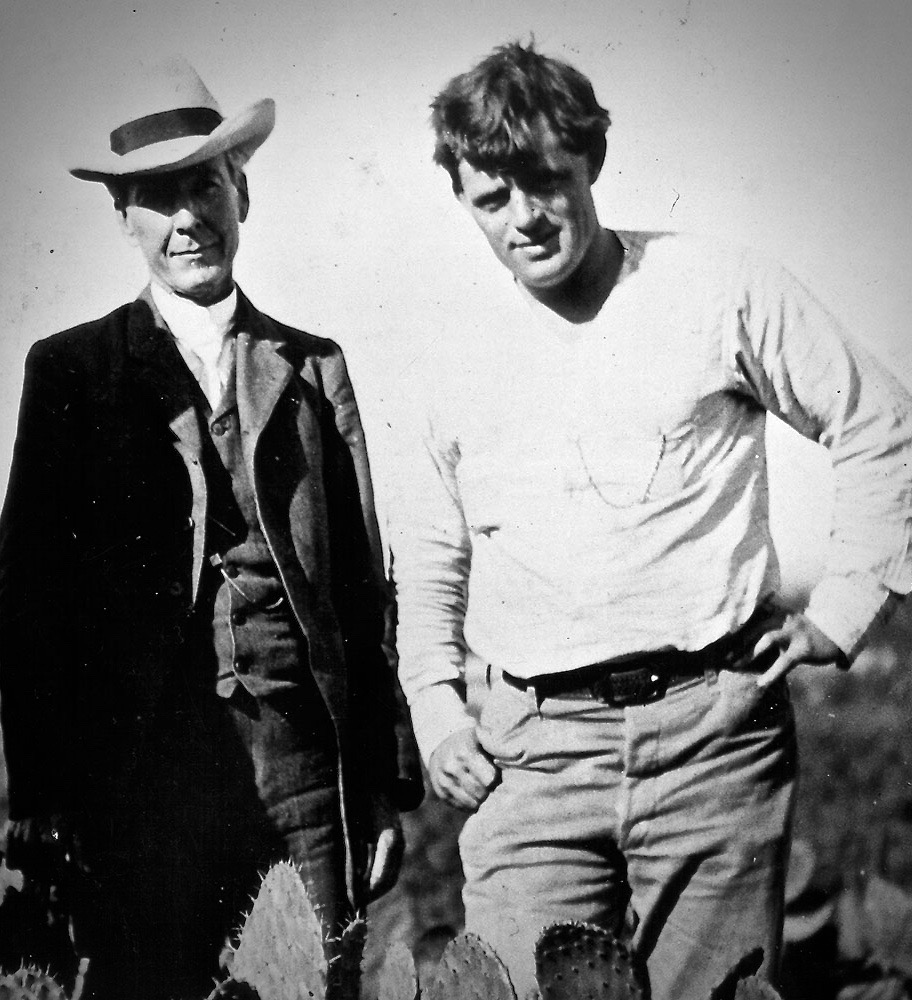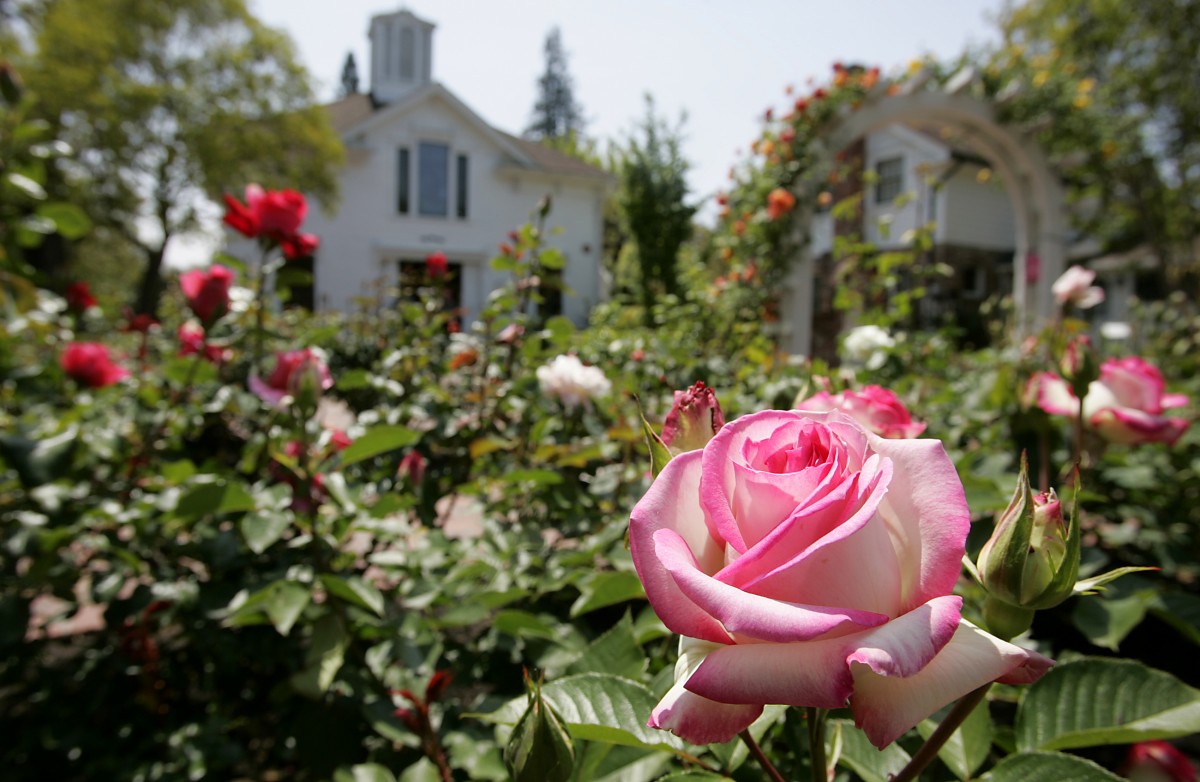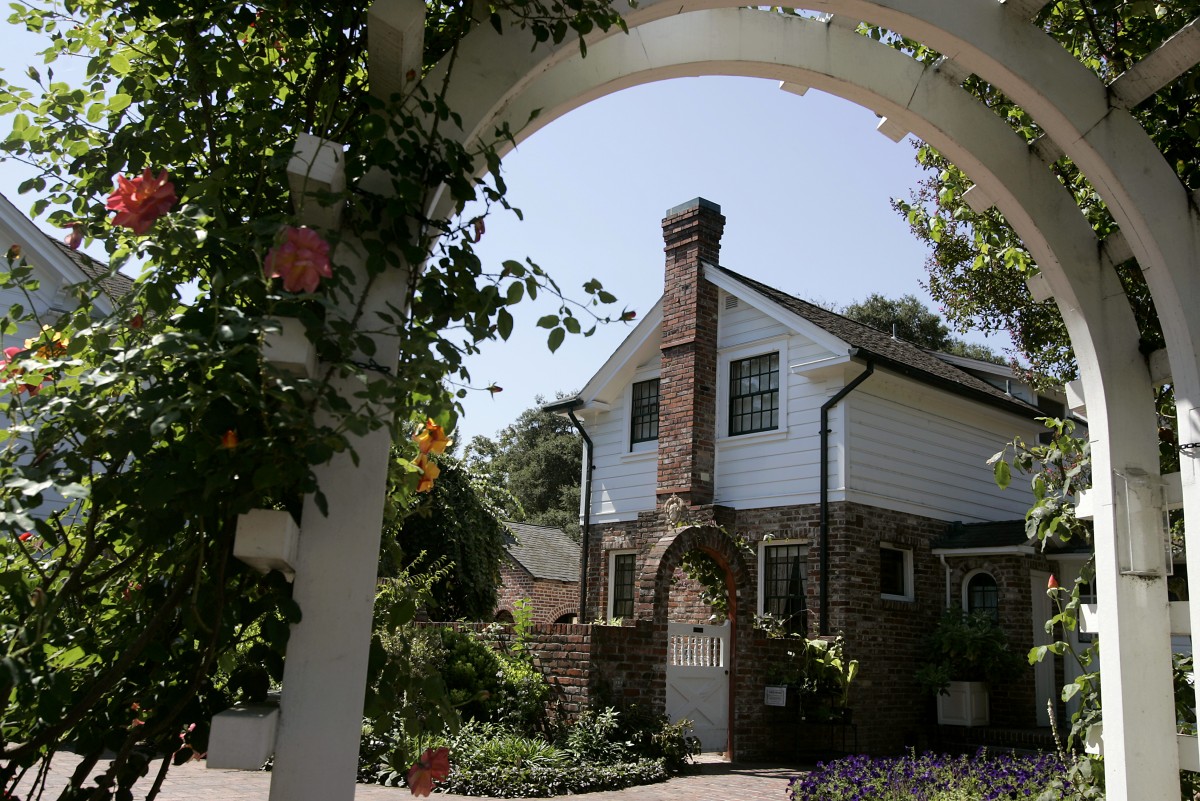 Visit Luther Burbank Home & Gardens: Public tour season of Luther Burbank Home & Gardens in Santa Rosa runs from April through October. Stop by Tuesday through Sunday, between 10 a.m. and 3:30 p.m., for docent led tours. Adults $10; children 12-18, seniors and college students with ID $8.50; children under 12 free with an adult. Group Tours and Children's Tours are available year-round with advance reservations.
Luther Burbank Home & Gardens, 204 Santa Rosa Avenue, Santa Rosa, CA 95404, 707-524-5445, lutherburbank.org.
Visit Luther Burbank's Gold Ridge Experiment Farm: Tours of Luther Burbank's Gold Ridge Experiment Farm in Sebastopol are available during opening hours (Thurs — Sun, 1-4 p.m.) — a free trail map can be picked up by the kiosk and barn. Docent tours are available by appointment.
Luther Burbank's Gold Ridge Experiment Farm, 7777 Bodega Ave, Sebastopol, CA, 707-829-6711, wschsgrf.org.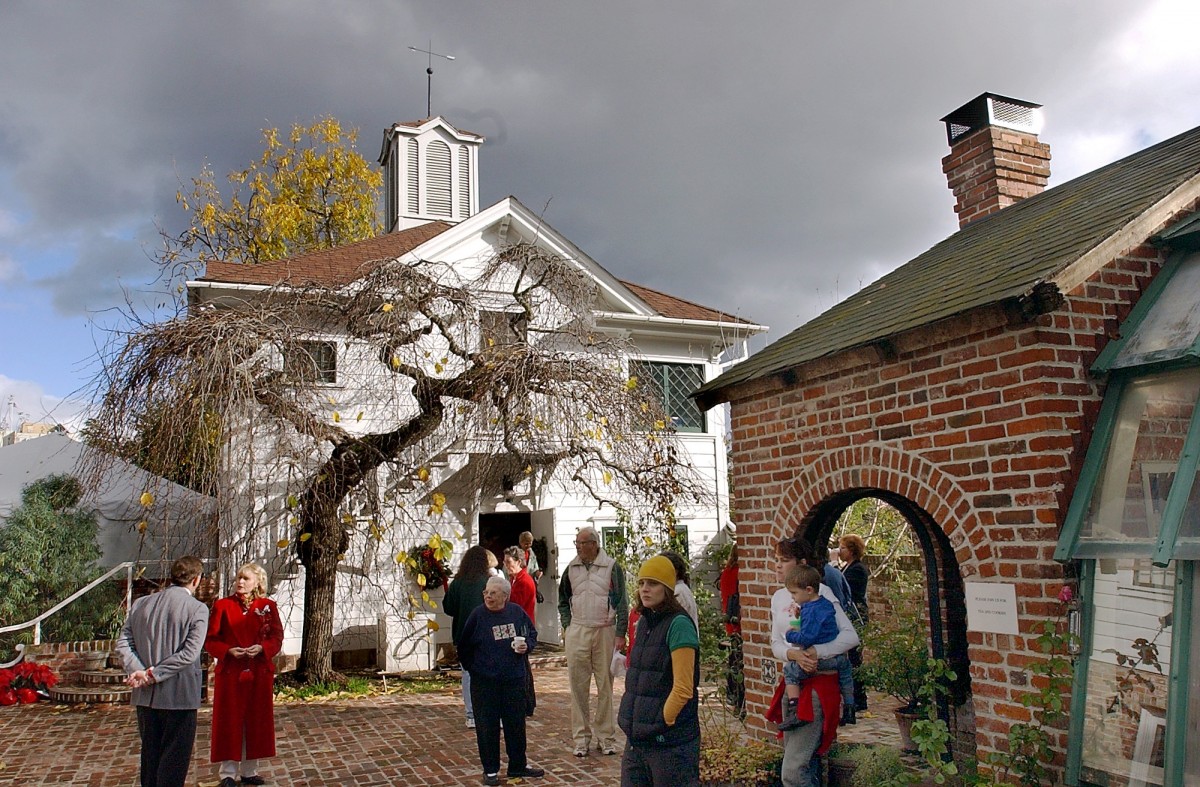 8. Visit the Ghosts of the Past on a Cemetery Walk in Sebastopol or Santa Rosa
The Santa Rosa Rural Cemetery is a popular spot for history buffs. The 17-acre historic landmark, primarily used from the 1850s to 1930s, is the burial site for many of the city's earliest residents. Names like Carillo, Hoen, and Hahman — the families who built Santa Rosa — can be found on gravestones here.
Women's History Tour: On August 27, visitors to the cemetery can see portrayals of the women who helped shape Santa Rosa and Sonoma County. 
Tours begin at 10 a.m., 10:15 a.m. and 10:30 a.m., approximately 1 hour long, $15 rain or shine. To register, click here or call (707) 543-3737. Santa Rosa Rural Cemetery, Santa Rosa, CA 95404.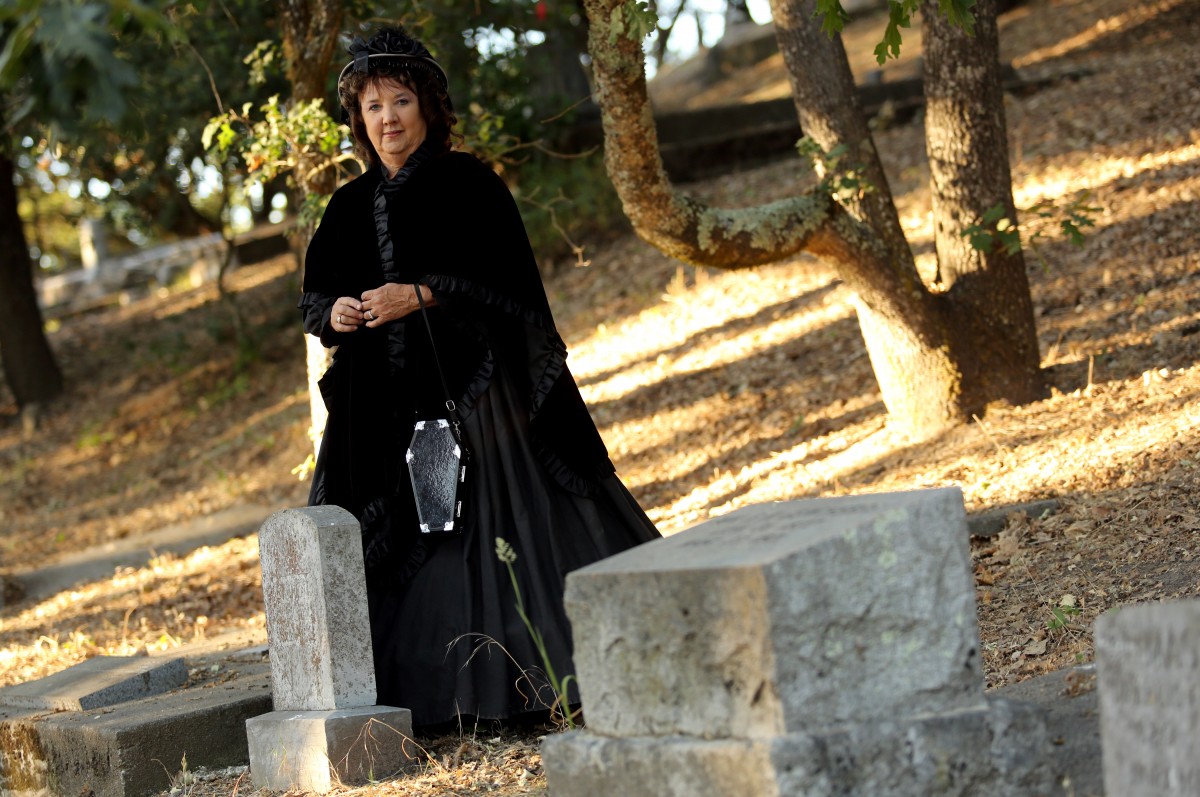 20th Annual Lamplight Tours of the Rural Cemetery: On September 16 and 17, there will be portrayals of some of the town's early settlers, performed by local actors. 
Tours last approximately one hour and leave from the McDonald Gate every 20 minutes from 7:30pm to 9:50pm, pre-registration required. $35 rain or shine. To register, click here or call (707) 543-3737. Santa Rosa Rural Cemetery, Santa Rosa, CA 95404. 
14th Annual Barbara Bull Memorial Sebastopol Cemetery Walk: On October 7 and 8, West County Museum docents share vignettes about notable Sebastopol citizens. The evening also includes dinner.
Tickets cost $35 per person; proceeds go to Gold Ridge Experimental Farm and West County Museum. For tickets, click here. This event will sell out fast, so get your tickets early.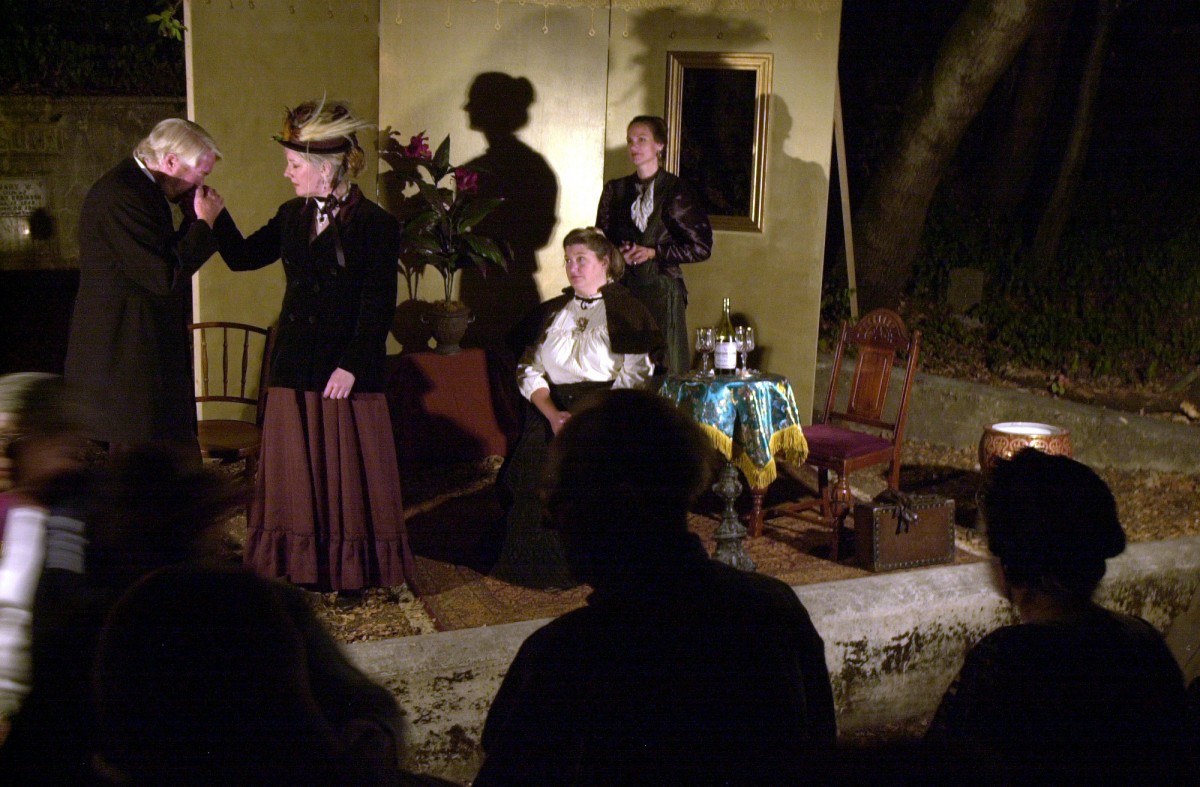 9. Watch an Ancient Steam-Powered Mill in Action in Occidental
The town of Occidental was founded in 1876. The timber industry grew rapidly here after the North Pacific Railroad connected the town to the Sausalito ferry and its service to San Francisco in 1877. Soon, as many as six timber mills in the Occidental area worked round the clock to shape redwoods into the lumber that built San Francisco and other early Californian cities.
Wade Sturgeon's steam-powered mill was built in the 1880s on what is now the Korbel Winery property near the Russian River. After changing hands and locations a few times, the mill was relocated once again in 1924 to its current location in Occidental.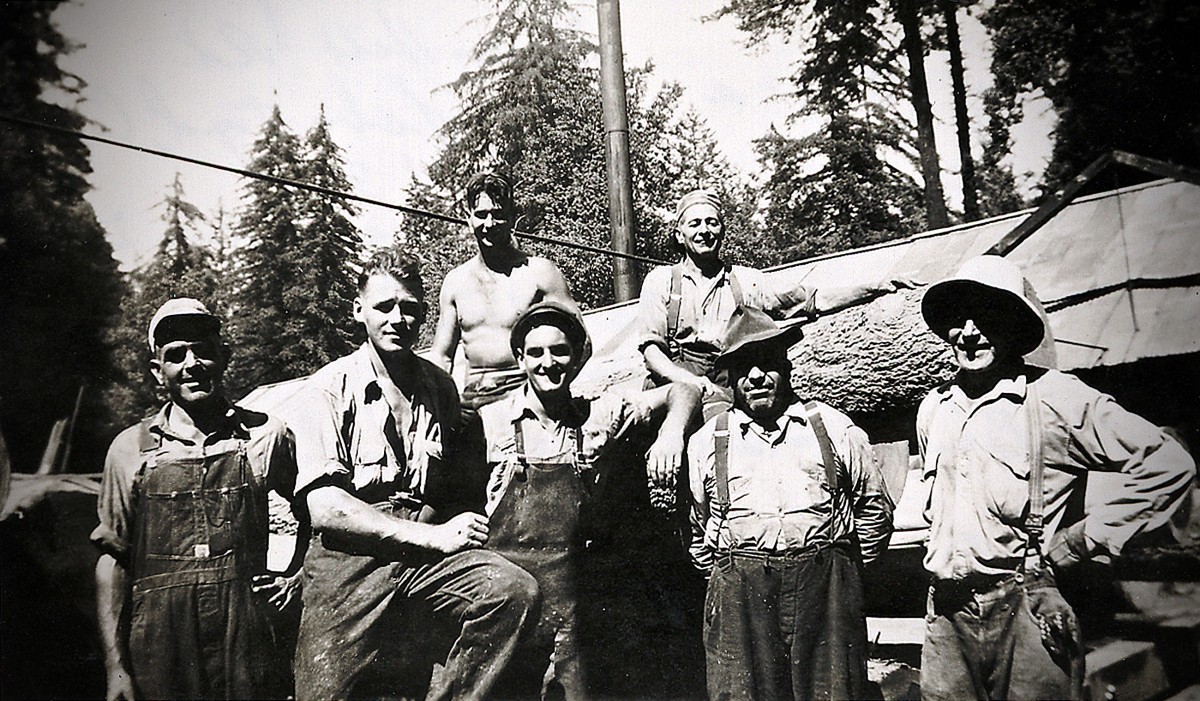 Sturgeon Mill, one of the world's last steam-powered sawmills using original equipment, is now a unique piece of history. The mill, a non-profit working museum, fires up its 19th-century Atlas Steam Engine a few times per year.
The next live demonstrations of the mill are scheduled on September 17-18 and October 15 – 16, from 10 a.m. – 3 p.m.. There is no charge, but donations towards the restoration projects are gladly accepted.
Sturgeon's Mill Restoration Project, 2150 Green Hill Road, Sebastopol, (707) 829-2479, sturgeonsmill.com.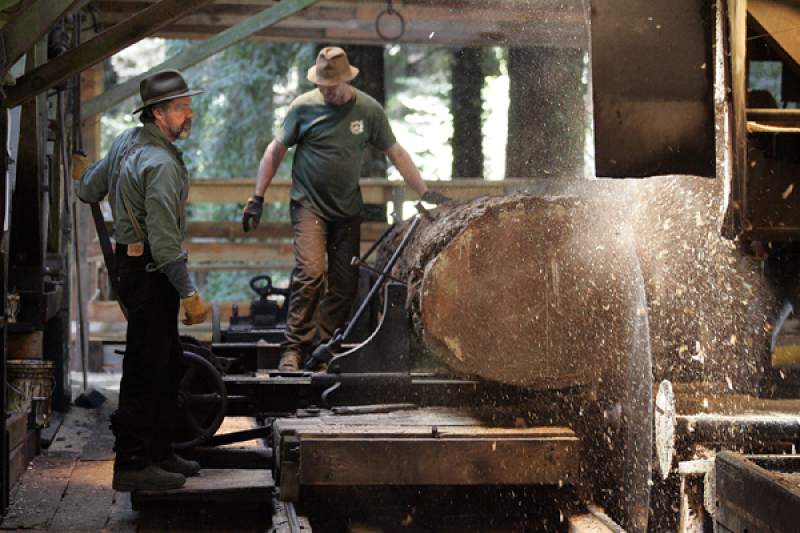 10. See a Civil War Battle Play Out Before your Eyes Near Duncans Mills
Each year in July, Confederate and Union soldiers invade the sleepy Northern California hamlet of Duncans Mills. The Civil War Days extravaganza in Duncans Mills, touted as Northern California's largest Civil War reenactment — one of the largest reenactments west of the Mississippi — is definitely worth a visit. The battlefields are located on a campground in the Russian River resort area, meadows picturesquely surrounded by redwood covered hills.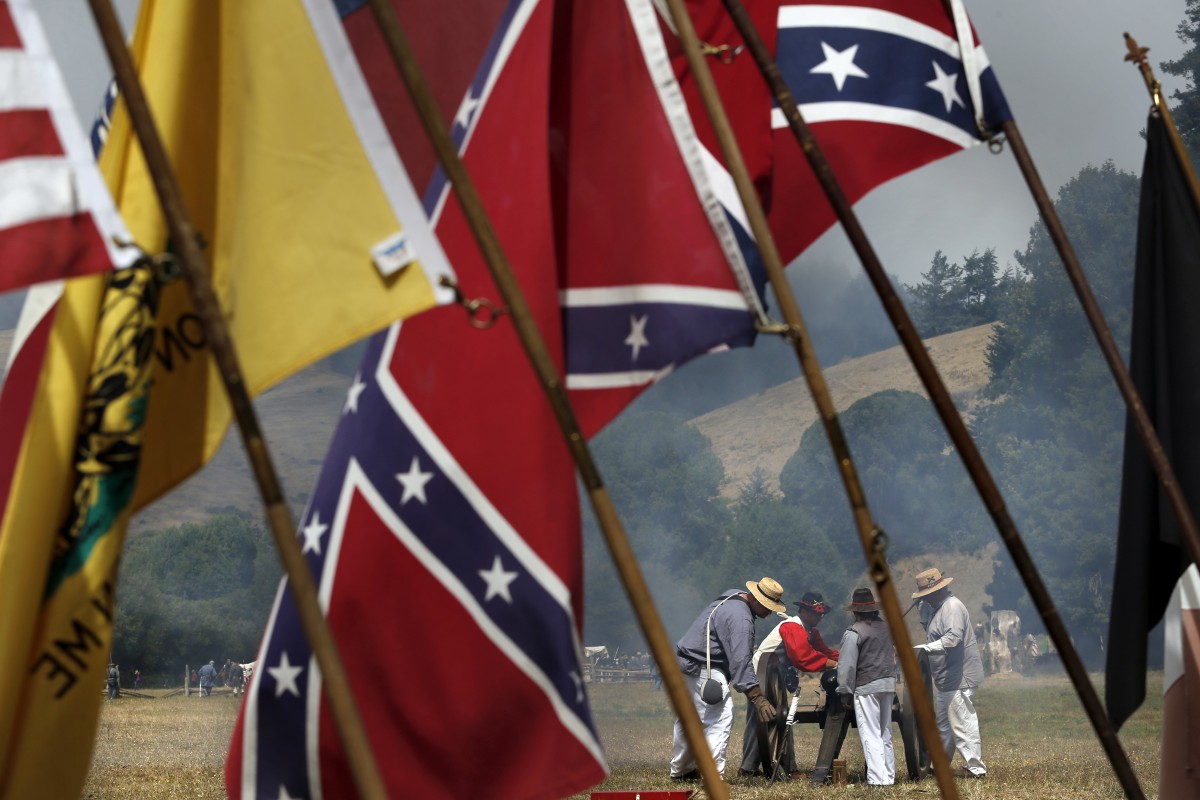 Visitors to the Civil War Days can watch the drama unfold on the battlefield from the safe distance of bleachers and strategically placed straw bales. In between battles (there are usually two per day), you can stroll around the site; check out period dress in one of the many tents, chat with the re-enactors as they unwind by the campfire — or snap a selfie with Abe Lincoln. There is a hot dog shack if you get hungry — or you can bring your own picnic in a knapsack or cooler.  Admission is $12 for adults, $6 for juniors age 7-12, and free for children 6 and under. Parking costs $5 per vehicle. Cash only.
Civil War Days at Duncans Mills, (707) 922-5901, civilwardays.net.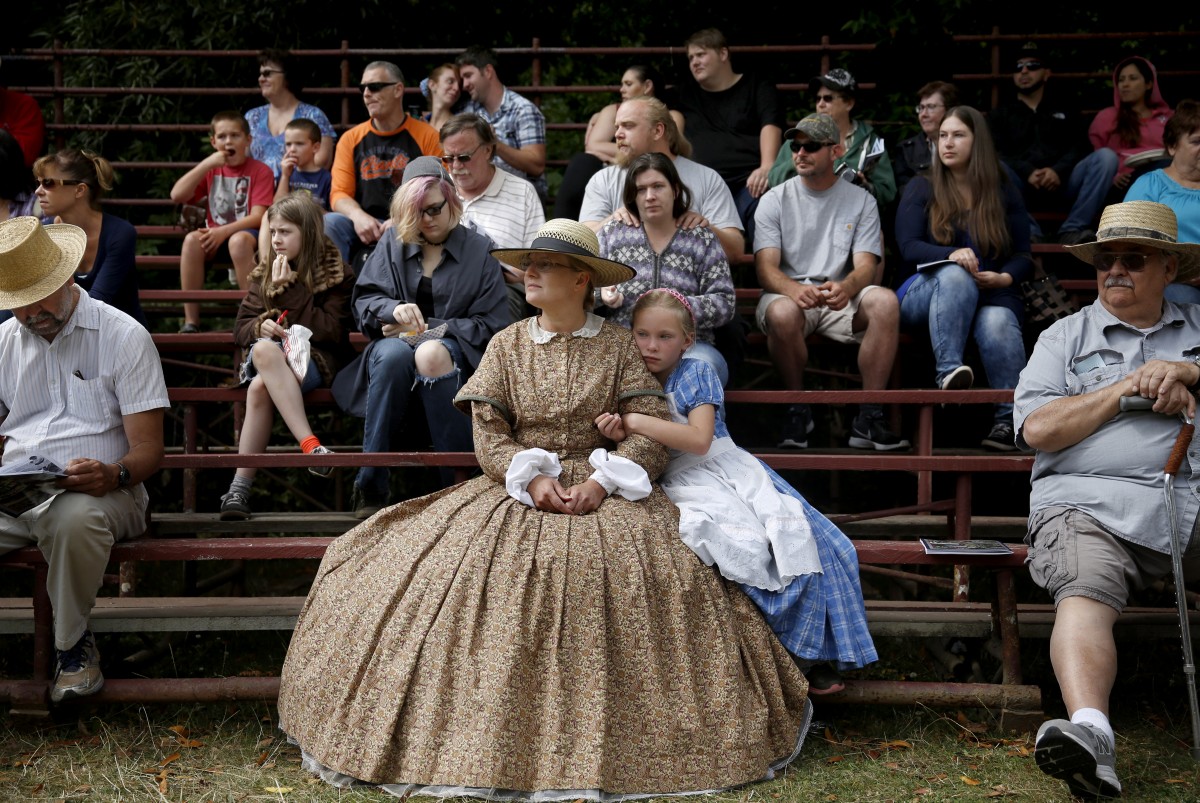 The tiny town of Duncans Mills is well-worth a visit as you travel from the river area to the coast. Founded in 1877, Duncans Mills was originally the location of Alexander Duncan's saw mill. Lumber from the mill travelled via the North Pacific Coast Railroad to Sausalito and then onward to San Francisco via ferry and shallow draft scow schooners.
When the railroad ceased operations in the 1930's, Duncans Mills suffered. The town experienced a rebirth during the country's Bicentennial celebrations in 1976. Today the town is a quaint vibrant station on your way to the coast from the river towns: with a charming general store, fine restaurants including live music venue The Blue Heron, a candy store, a comfortable coffee shop and other thriving businesses.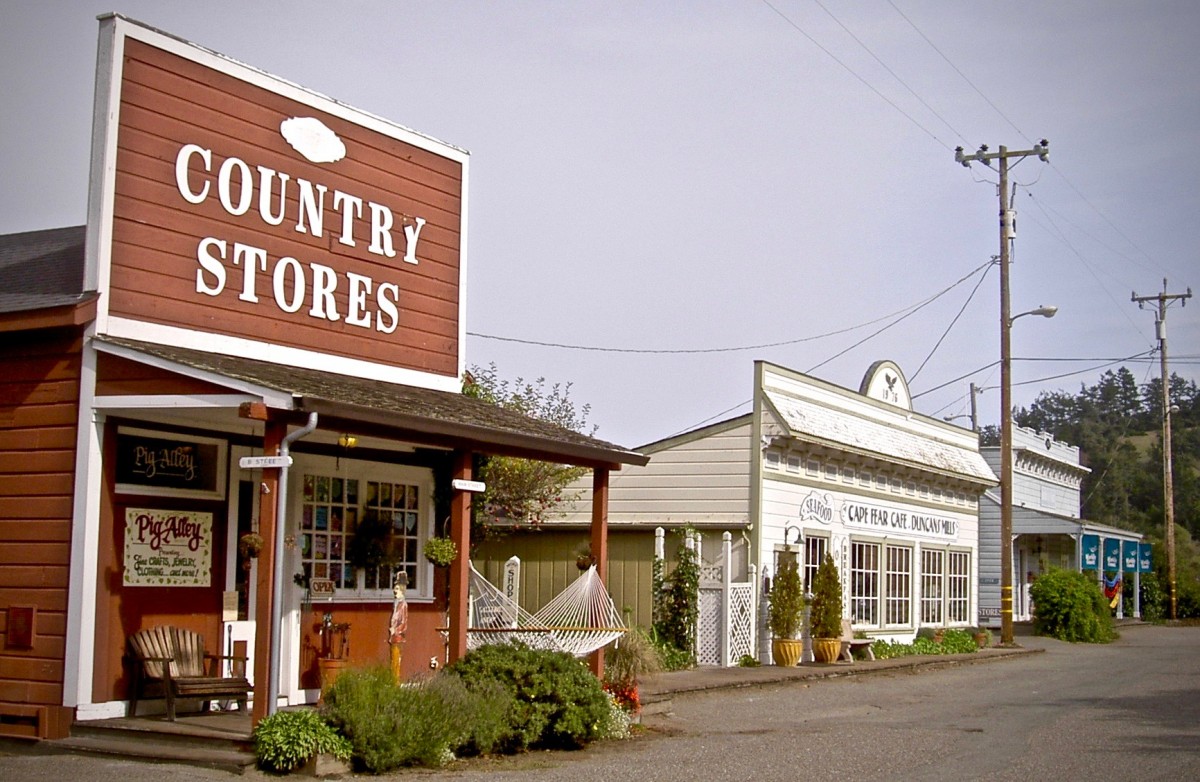 11. Choo Choo on Up to Mendocino
The California Western Railroad, popularly known as the Skunk Train, runs between the historical and picturesque coastal town of Fort Bragg (founded prior to the Civil War as a military garrison) and the interchange with the Northwestern Pacific Railroad at Willits.
This heritage railroad, built during the timber rush of the late 19th century, initially carried redwood logs from the dense forests at Glenela (Glen Blair) to a newly built lumber mill located at Fort Bragg. In 1925, gas-powered, self-propelled, passenger railcars started running these tracks. The cars were nicknamed "Skunks" because people said, "you can smell 'em before you can see 'em."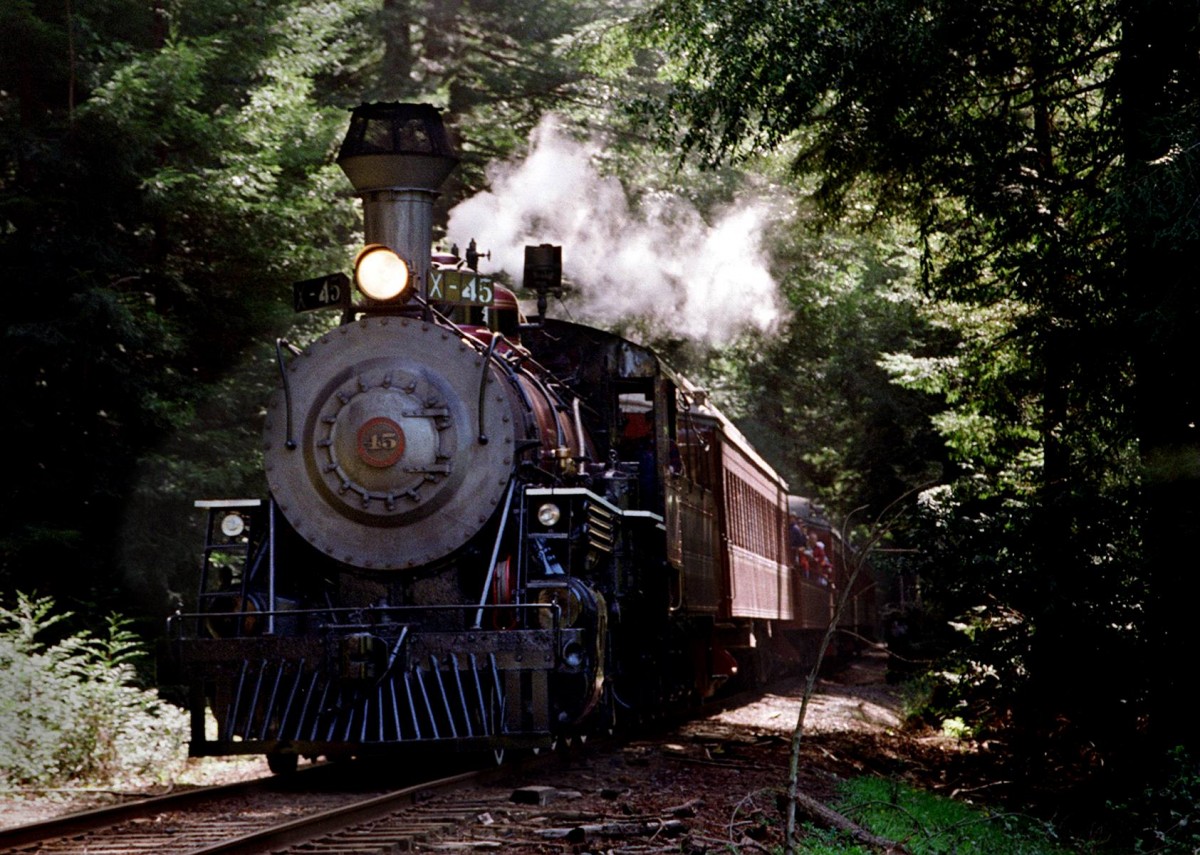 The "Super Skunk" — a Baldwin-built steam locomotive No.45 — now powers excursion trains through majestic redwood forests, scenic mountain meadows and over 30 trestles bridging the mountain waters of Northern California.
For reservations call (707) 964-6371, or click here to book online. Skunk Train, 100 W Laurel St, Fort Bragg.