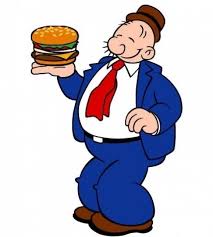 I'm truly sorry to do this to you. Especially if you're reading this hungry. Or on a diet. Or on a desert island. But you're about to see so much cheeseburger porn that you may just pass out from happiness.
Personally, a burger without cheese always seems like a flower without petals. It needs that gooey, melty, cap to really sate my hunger. That's why, we're feeling a little like Wimpy these days. We'll gladly pay you Tuesday for a cheeseburger right freaking now….
Subscribe to Our Newsletters!