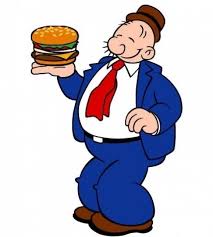 I'm truly sorry to do this to you. Especially if you're reading this hungry. Or on a diet. Or on a desert island. But you're about to see so much cheeseburger porn that you may just pass out from happiness.
Personally, a burger without cheese always seems like a flower without petals. It needs that gooey, melty, cap to really sate my hunger. That's why, we're feeling a little like Wimpy these days. We'll gladly pay you Tuesday for a cheeseburger right freaking now….
Editor's Note: Travel, dining and wine tasting can be complicated right now. Use our inspirational ideas to plan ahead for your next outing, be it this week or next year. If you visit restaurants, wineries, and other businesses during the pandemic, remember to call ahead, make reservations, wear a mask and social distance.