Driving through the foggy, windswept hills of western Sonoma County, it's easy to see (and sometimes smell) the area's biggest claim to fame — cows. Where there are cows, there is milk. And where there is milk, there is the ultimate form of lactose: cheese.
The green valleys and craggy peaks that lead to Bodega Bay are home to more than 60 dairies and nearly a dozen artisan cheesemakers. Fourth-generation dairywoman Karen Bianchi-Moreda is both.
Born a Bianchi, her family owns one of the oldest dairies in the area, which is known for its unpredictable but generally cool microclimate. The dairies here have been operated by the same families for generations — and many of their founders were Northern Italians, like Bianchi-Moreda's great- grandparents, who founded their dairy in 1918.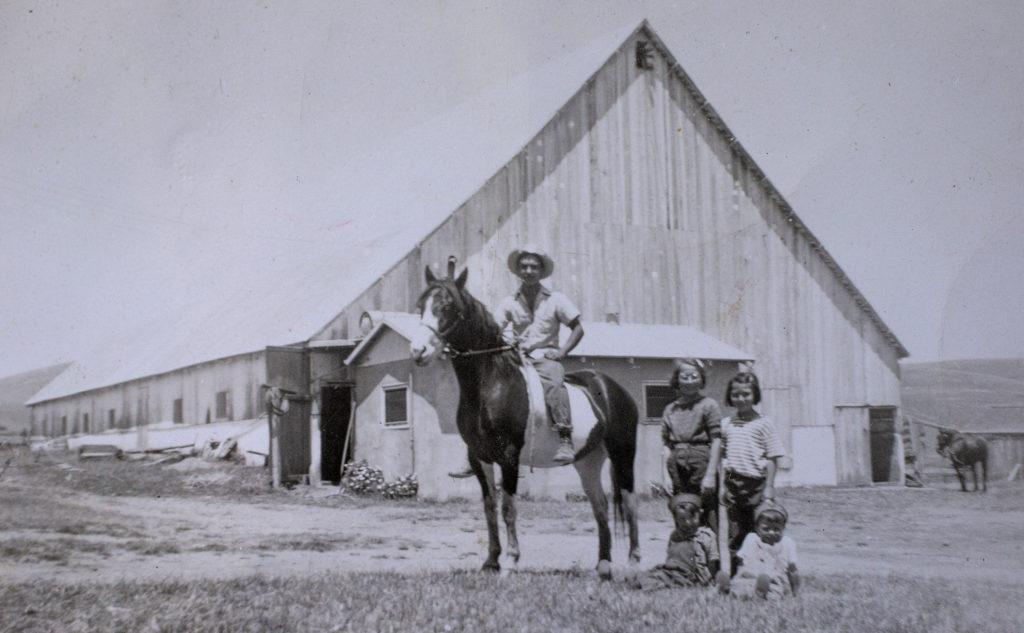 Though the Bianchis have been selling milk from their Jersey herd to other creameries like Bellwether Farms for decades, selling their own cheese wasn't on the radar until 2008.
"Growing up, my grandma and grandpa always had this nutty Swiss cheese they made on the table," Bianchi-Moreda says. That European-style cheese historically made with milk from the high Alps became the basis for her own Estero Gold Reserve
With a shrinking dairy industry and an endless supply of rich Jersey cow milk, Bianchi-Moreda picked up cheesemaking as a hobby. It soon became a fascination, and over the next few years, her signature cheese was born. The creamy young cheese ages into a savory, nutty semi-hard cheese inspired by the ones she grew up with.
"We have a really good product to start with, so you can make a really good cheese," she says.
After taking classes at Cal Poly in San Louis Obispo, Bianchi-Moreda learned the technical details of culturing and pH — the aspects she jokingly refers to as "the science and stuff," adding that much of what makes a good cheese is up to nature to decide.
The Valley Ford Cheese Company, which she now runs with her elder son Joe Moreda Jr., produces up to 8,000 wheels of cheese a year. It's a product that supports the family dairy in a time when many others are struggling.
As of this summer, Bianchi-Moreda is also running a cheese shop, cafe, and cheese-aging facility in downtown Valley Ford, aptly named Valley Ford Cheese & Creamery.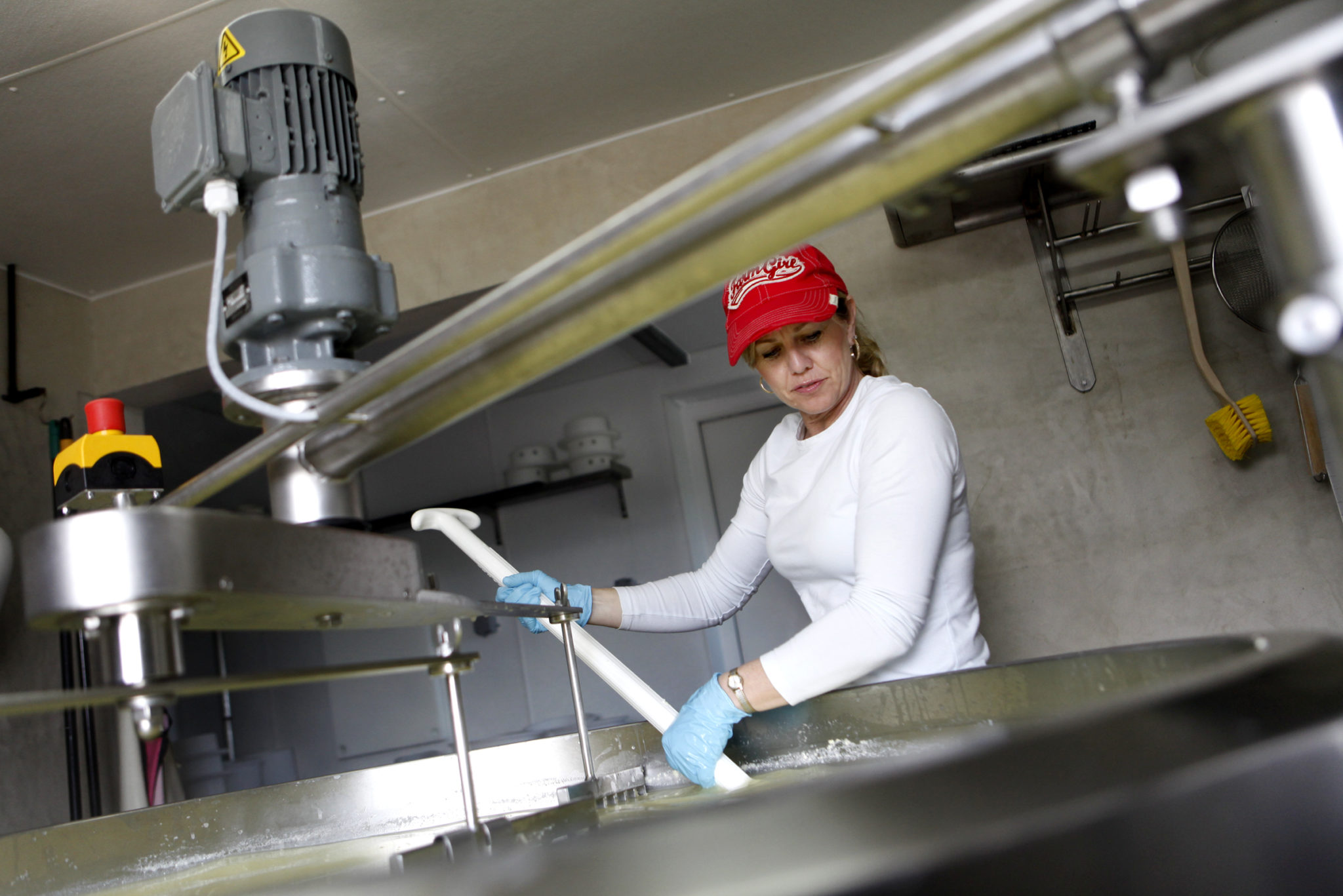 A Golden Cheese
The popularity of Estero Gold can be tracked by the dozens of local restaurants and bakeries that use it. A key ingredient in dishes from scones and salads to burgers and even desserts, it has a savory, umami quality much like Parmesan.
"I didn't really know it was going to turn out like it did," Bianchi-Moreda says, reflecting on her early efforts on Estero Gold, which earned her several California cheese awards.
Joe Jr. is the full-time cheesemaker these days, expanding the original portfolio of Estero Gold and Highway 1, a fontina-style melting cheese, to include a creamy, young farm cheese and a breakout Gorgonzola- style blue called Grazin' Girl that recently received high honors from the American Cheese Society.
There's a true sense of terroir in all of these cheeses. In the spring, they take on a golden hue from the grasses the cows are eating. As they age, natural yeasts and bacteria are expressed, resulting in cheeses with a uniquely west county flavor of spring grasses and ocean air.
"Nobody wanted to age something as long as we do," Bianchi-Moreda says of the Estero Gold Reserve, which sits up to 18 months, as opposed to up to six months for a non-reserve cheese. "I love the seasonality of it. It's consistent but still changes. It's just about what happens at exactly that time of year.
"We have the best climate for everything," she adds.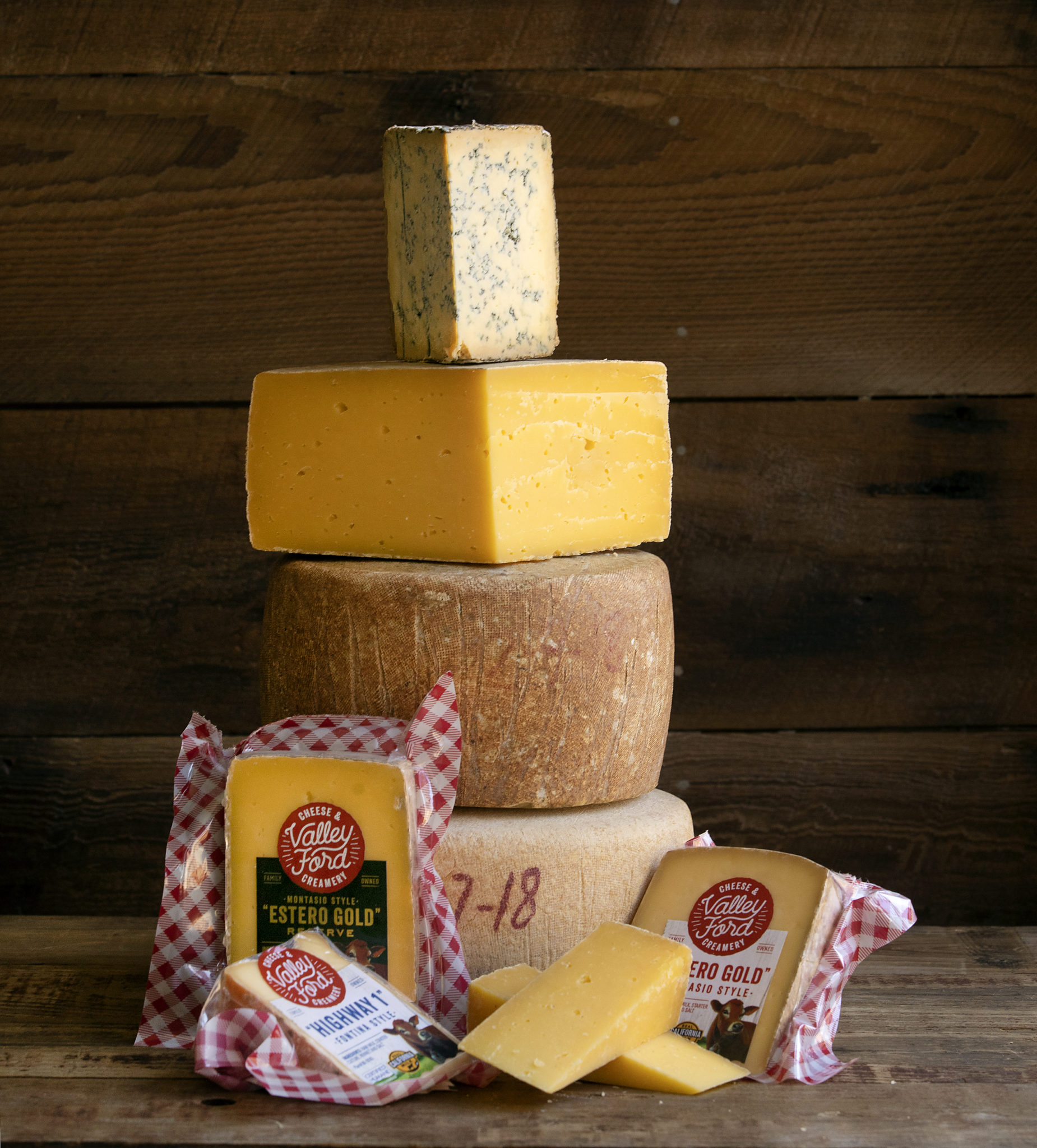 Family Ties
Names like Bianchi, DeBernardi, and Benedetti still dot dairy signs and mailboxes along the country roads in this foggy microclimate. In the case of the Bianchis, the family's "home office" is a 640-acre ranch they have owned for more than 100 years.
Now, Bianchi-Moreda's sons are the fifth generation of dairymen to carry on the family's legacy. Her son Jim recently returned from a year in New Zealand to work on the family farm (he will soon be venturing out to run his own dairy). Her father, Paul, and brother, Steve, currently manage the family's dairy.
After studying at Cal Poly, the siblings both decided to enter the family business, something Bianchi- Moreda says surprised her.
"Joe Jr. came home to do the cheese. He wanted us to grow the business together," she says. "He works two times as hard as anyone else would have."
Jim is usually up before dawn with the herd.
"This is a lot of hard work. Their energy level, though … they're just so driven," says their mother. "This is the next generation."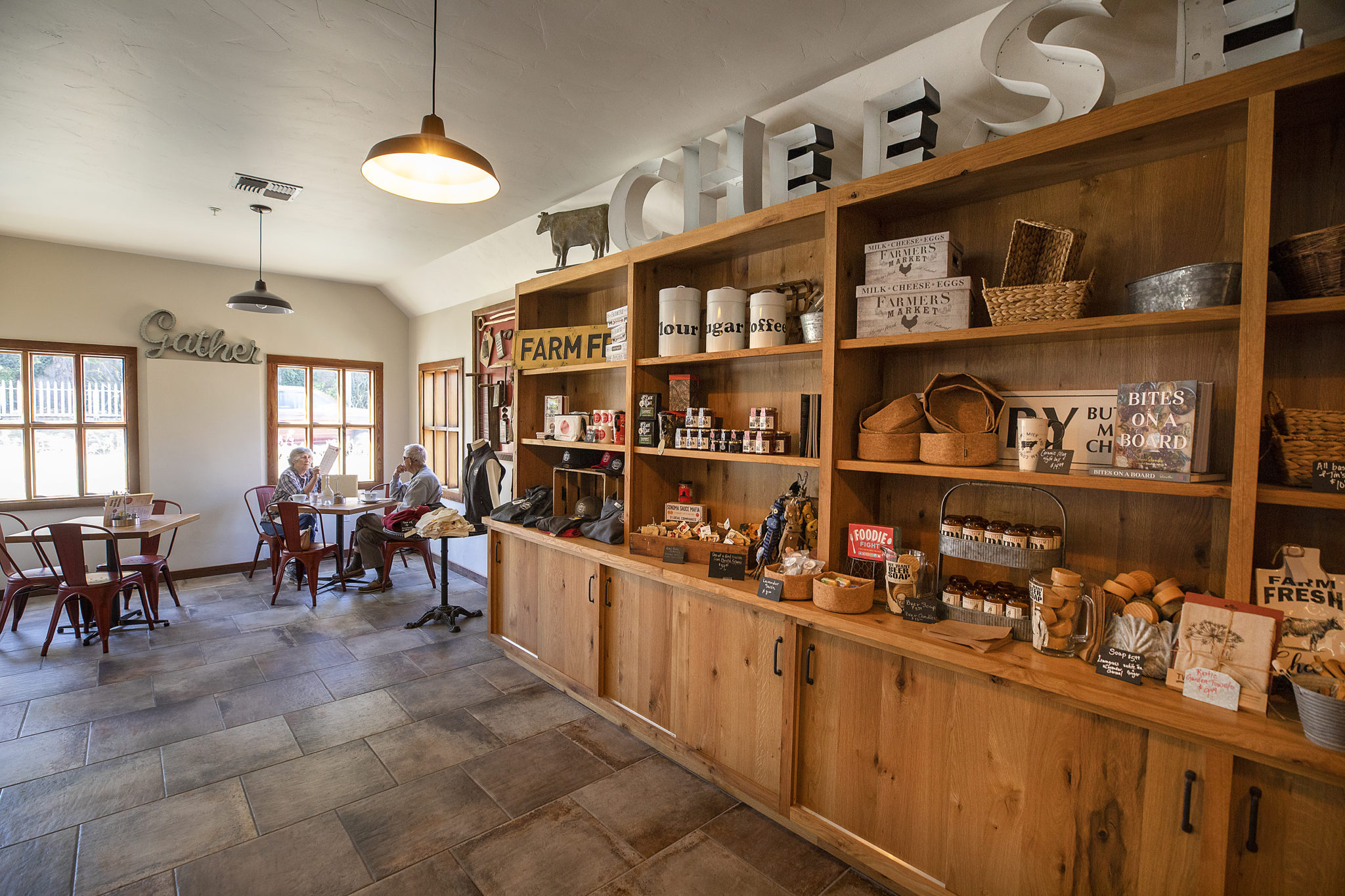 A Gathering Place
At the new Valley Ford Cheese & Creamery, family and friends comprise most of the staff, including the general manager, clerks, and clean-up crew.
"This is what I've wanted. I love having this," she says. "They call me Auntie," she laughs as a nephew behind the counter fills a coffee cup.
Her newest project is a 5,500-square-foot space that she spent three years rehabbing. The former wool mill (which was also an antique shop, offices, and a deli over the years) needed some serious help, but a series of building delays drew out the process.
It wasn't so much a race as a marathon to make the rustic roadhouse reflect her vision.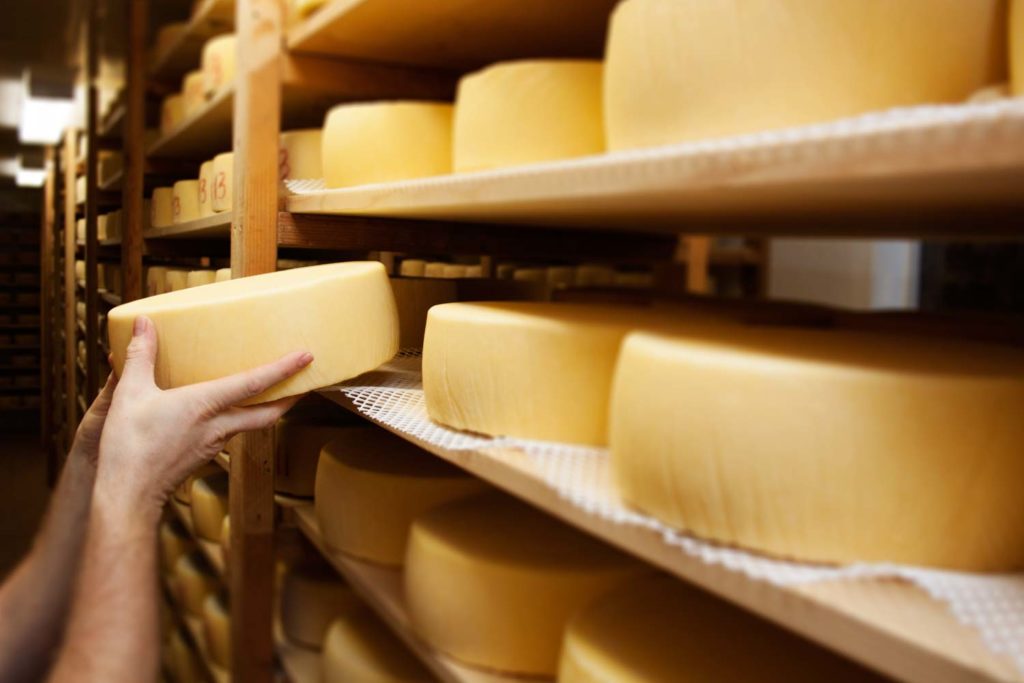 "It's exactly how I designed it in my head," she says. Filled with reclaimed barn doors and weathered wood, it is charming without being overly chic.
Though no cheese is made on-site (it is produced at the ranch facility) the building houses 2,400 wheels of aging cheese and serves as a distribution center. In back, a large water reclamation tank serves as irrigation and as an extra water supply for the local fire crew. Though Valley Ford is less than five miles from the ocean, fresh water is in short supply in the area.
The creamery has more than a few surprises for visitors. There's a former Meadowood chef in the kitchen, pastries from an in-house pastry chef, a cozy bar with local wine and beer, picnic grab-and-go items, and three large windows that look into the cheese aging rooms.
The yellow wheels of cheese with dates scrawled across the sides are a mesmerizing visual while eating delicately plated deviled eggs — each of which has a small radish flower perched on top, with pearls of grainy mustard and house-made harissa.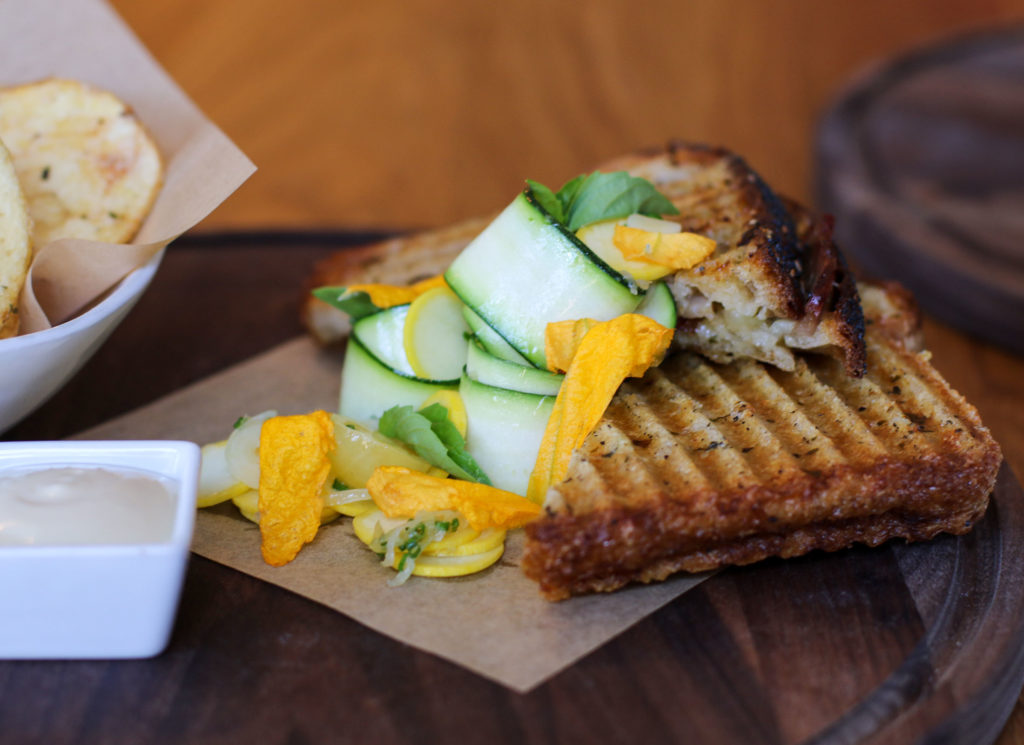 "Oh, yeah, the eggs. They're beautiful, right? I have pictures of the first ones he made for me," says Bianchi-Moreda, referring to chef Poncho Vasquez. The young culinary star and his wife, Danie, fell into Bianchi-Moreda's life unexpectedly. Taking a break from their former jobs, the couple took up residence in Bodega with one of Bianchi-Moreda's friends, who introduced them to her as a possible match for the new project.
"Things happen for a reason," says Bianchi-Moreda. "I've been praying for someone like them."
The young chefs weren't looking to get back into the stressful world of tweezer-perfect restaurants. So they didn't. Instead, they are helping to build a food program for the creamery with their own unique stamp.
"We decided to start small, but if we're going to make grilled cheese, it should be the best grilled cheese," Bianchi-Moreda says.
The menu is hot dog-basket approachable — minus the plastic basket. Instead, food is served on a rustic wood board with artisanal honey and borage. A deceptively simple panini is made with Forestville's Nightingale bread, housemade porchetta, and the creamery's melty fontina-style cheese. It comes with delicately rolled strips of summer squash and cherry tomatoes, house-made chips, and preserved garlic aioli. Danie makes focaccia with Grazin' Girl blue and figs.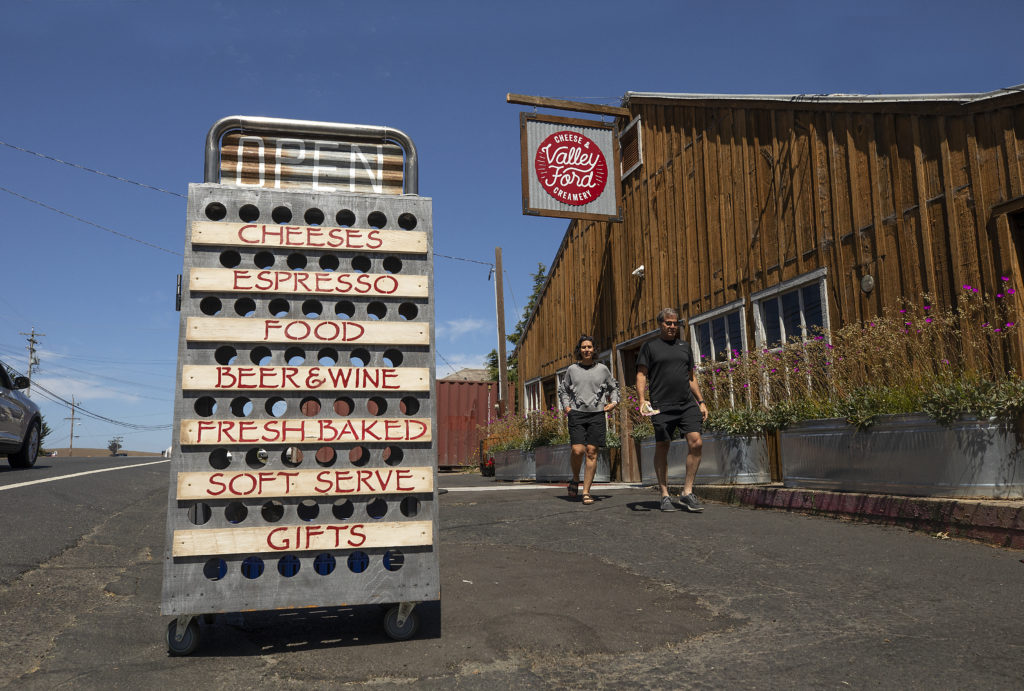 There is plenty of space to spread out, with indoor tables and chairs, barstools pulled up to glazed redwood counters, and an outdoor patio that welcomes dogs. The family-friendly menu makes it a perfect pitstop for the drive between Petaluma and Bodega.
"People have really found this area. Tourism to the coast has really skyrocketed in the last eight years," she says.
Valley Ford now boasts four restaurants, a surf shop, and a general store in addition to a post office and fire station. It's a town Bianchi-Moreda's family helped to forge, and one she thinks her grandparents would still recognize.
"My grandpa bought the first firetruck here," she says. "I like to think that he and my grandmother would be pretty proud of what we've done."
Subscribe to Our Newsletters!