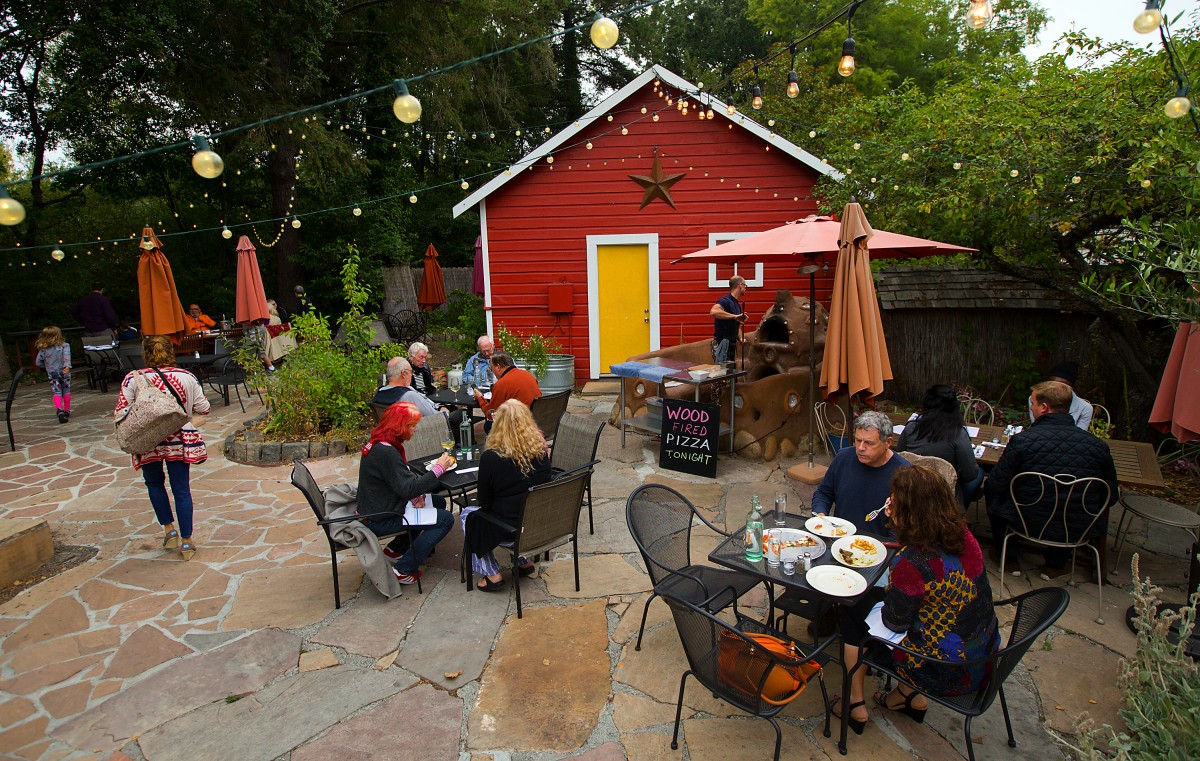 There was a puppy napping in a crate on the patio, a catering truck parked steps away, and in the adjacent garden, a singer serenading diners at Fork Roadhouse on a recent Thursday evening.
Inside the west Sebastopol restaurant, the kitchen was humming, viewed through a peek-a-boo window from the dine-in counter. A young couple stopped in for lattes to go, servers scurried by with bottles of wine, and an older couple smiled when the hostess told them they had snagged the last seat in the dining room.
It was 5:40 p.m., just 10 minutes after the place had opened for the night. But that's business as usual for owner Sarah Piccolo.
Fork's website advises guests to make reservations, even for breakfast and lunch. It seems pretty impressive for a business that was born of the very food truck parked outside, and that sports a rural address surrounded by apple orchards, goat pastures and weathered ranch homes.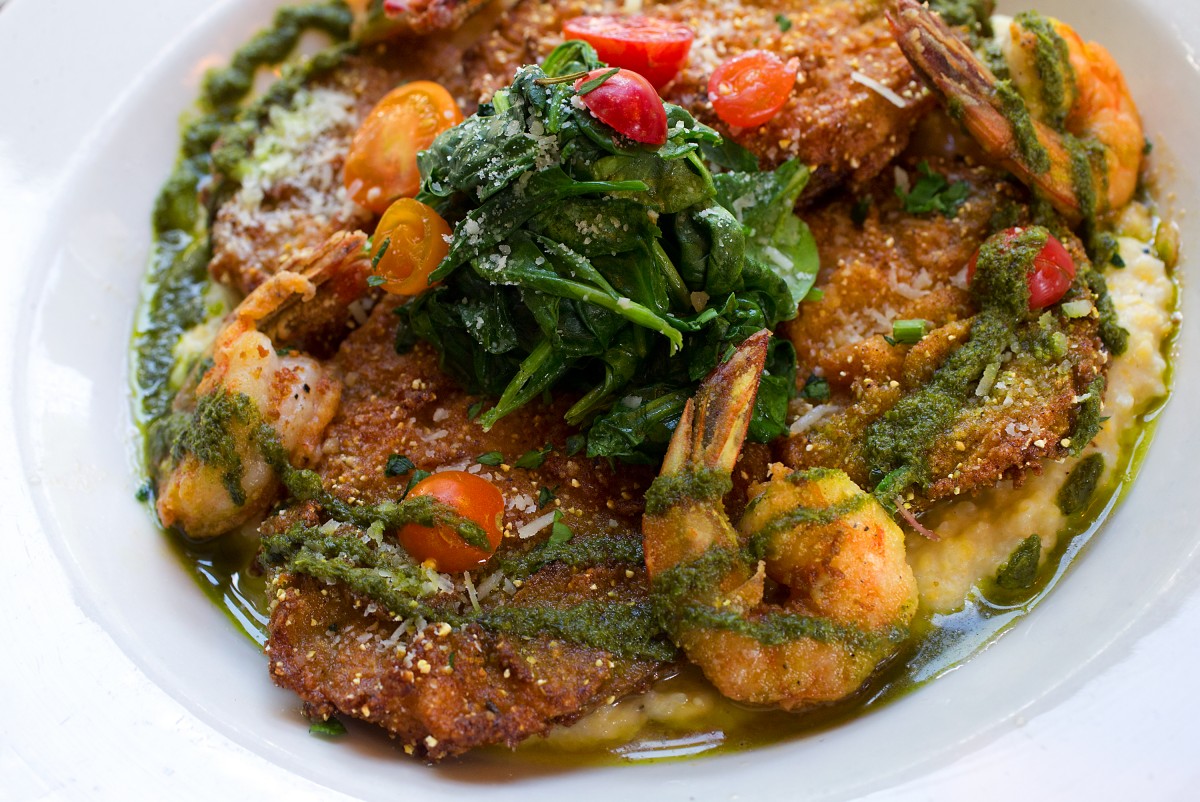 Then you taste the excellent food and understand why. Fried green tomatoes are crispy outside, hot and juicy inside, and served with creamy grits, grilled sweet corn, spinach, Parmesan and garlicky pistou ($18). Blue Leg Farm shishito peppers are blistered on the grill with a sparkle of pink sea salt ($5), while squid and prawn are skewered, grilled to a tender chew and plated with smashed avocado, spicy radish and lime ($11).
The setting is so Sonoma. The lovely indoor area glows with a pretty tile patchwork counter, gleaming polished wood tables, menus posted on chalkboards, French curtained windows overlooking meadows across the street, and another dining room in back. Eating at a slatted wood table overlooking the gardenside creek is even more blissful, infusing meals with sunshine or moonlight.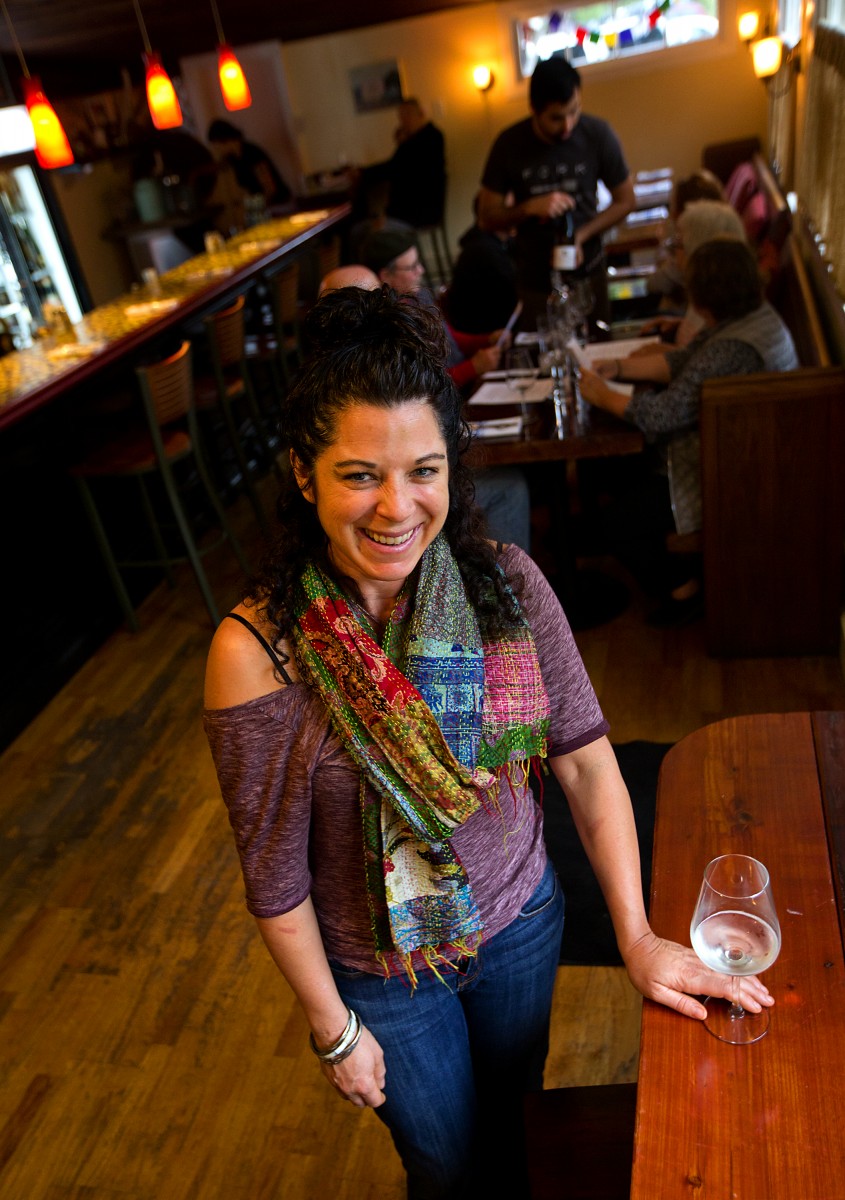 The wine and beer list focuses on local work as well, with County Line Anderson Valley Rosé ($9), Reality Czeck Pilsner from Moonlight Brewing Company in Fulton ($5) and Sonoma's Revive kombucha ($5), all on tap.
Back in 2010, Piccolo began parking her mobile eatery outside top Sonoma County wineries to supplement her catering business. Two years ago, she opened a brick-and-mortar shop on Main Street south of Highway 12 in Sebastopol, until relocating to her current spot at the end of last year.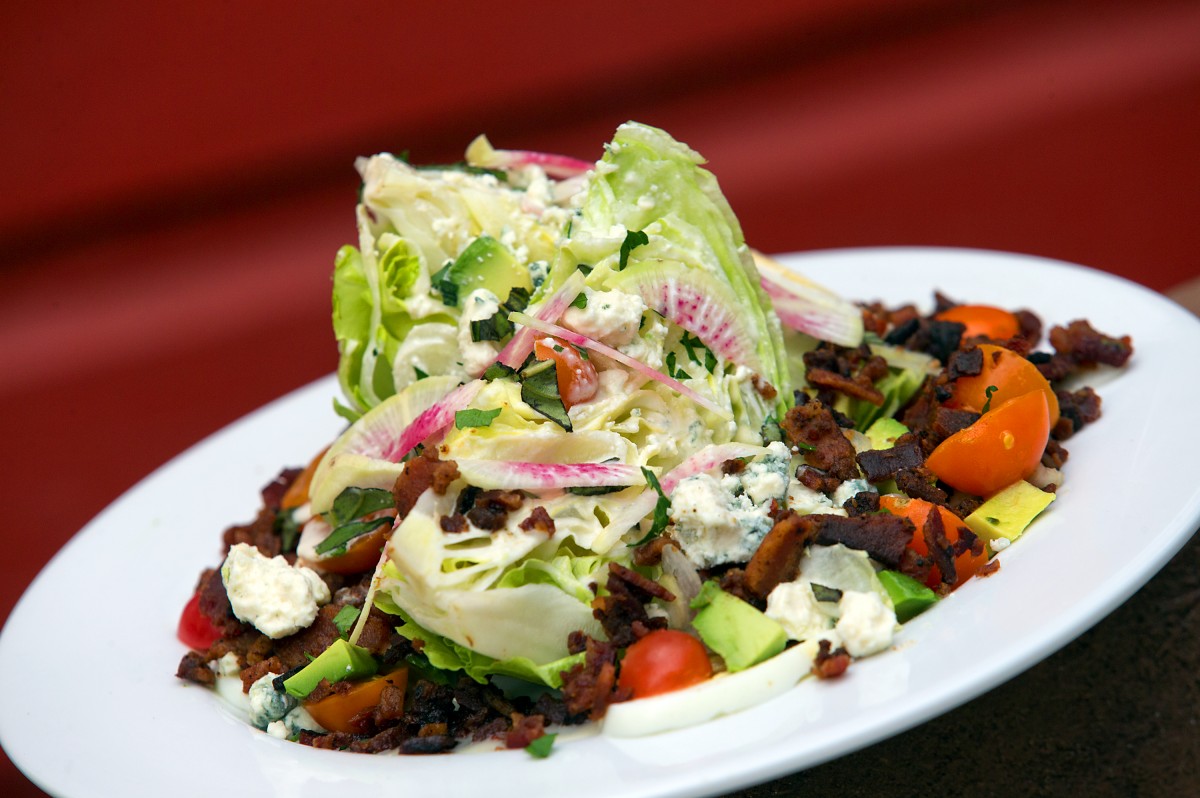 At that time, she promised us "good, unfancy, affordable food." While she indeed delivers that, the crowds here can concur she's being a bit humble. Even a simple wedge salad is special, the cold, crunchy iceberg embellished with juicy cherry tomatoes, avocado, radish, boiled egg, Beeler's bacon, Pt. Reyes bleu cheese dressing and more cheese crumbles for extra kick ($11).
Piccolo is a trained chef, having studied and worked in Italy and France before she got the idea to build a fully equipped kitchen in a 2001 Ford Grumman truck, complete with 10 burners, two ovens and an espresso bar. The truck still roars into service for special events, and so Fork is open only Thursday through Saturday, plus Sunday breakfast and lunch.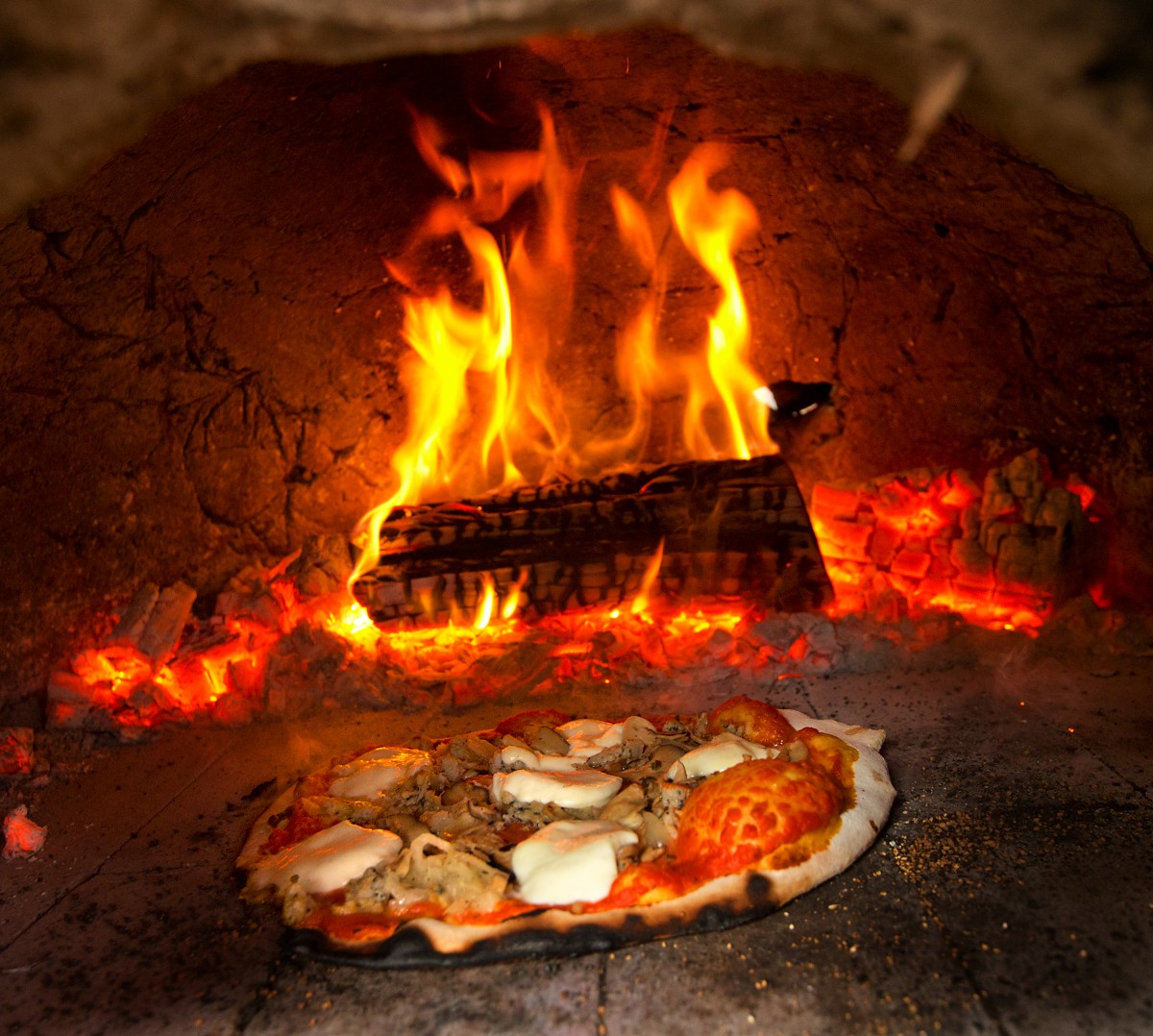 We're already spoiled with much West County dining, since chefs have to actually go out of their way to get low quality ingredients. But Piccolo presents the fine stuff in mouthwatering ways, and lets her cooks take the time to execute each dish; it can take a half hour for an entrée to arrive.
Yet it's worth twiddling our thumbs when, at breakfast, a pork belly taco ($6; two for $11) brings a thick, char-griddled corn tortilla, mounded in succulent pig, braised leeks, watermelon radish spears, pickled red onion, cilantro, cotija, crema and the crowning touch, a golden fried egg that spills its yolk when pierced with a fork. The Tuscan bean breakfast is another joy, in a soupy Meyer lemon broth stew of white beans, kale and two fried eggs under a shower of Parmesan with thick griddled toast for sopping ($13).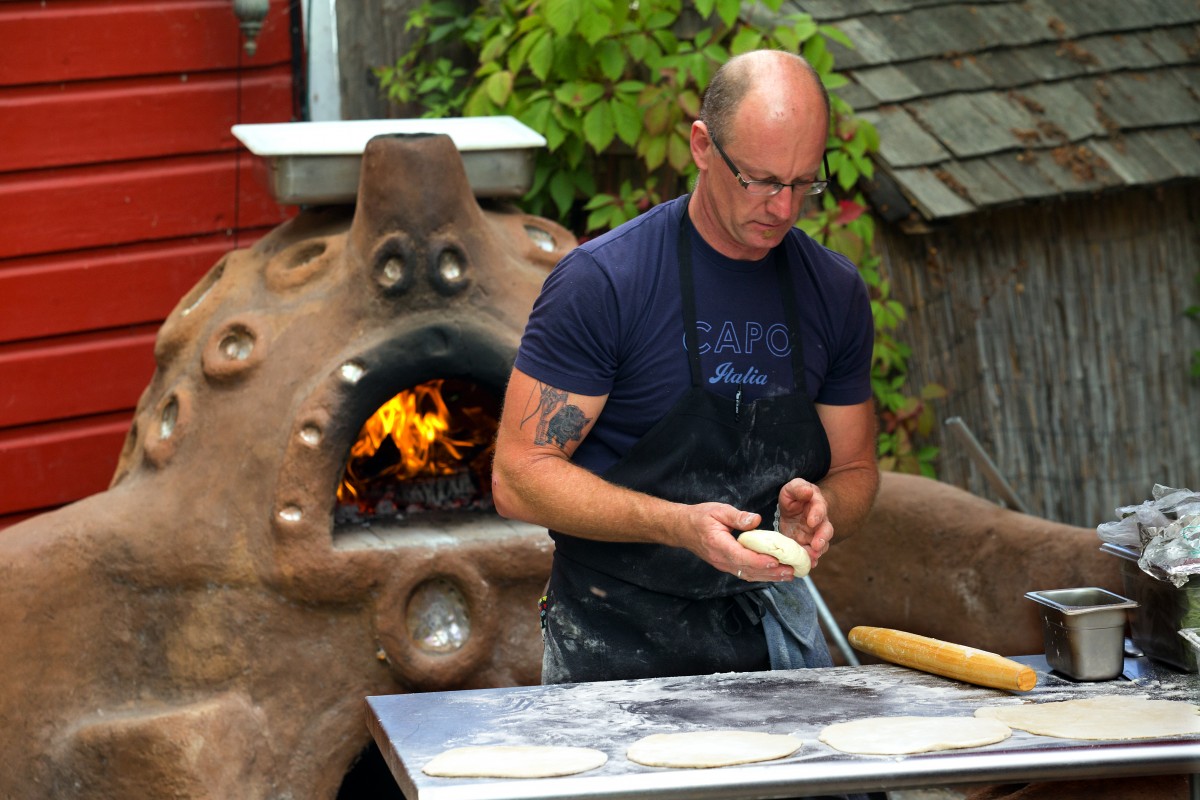 Menus change week to week, though some signatures stay put, like the breakfast polenta ($8.50), a savory bowl of steaming hot organic cornmeal dotted with Laura Chenel chèvre, tart braised greens, gomasio (sesame seeds and salt) and a poached egg, all scooped up with griddled bread.
One night's poblano braised chicken was delicious, the bone-in bird nestled in a pond of slightly spicy chile cream sauce, melding in with accompanying black beans and chunky creamed corn ($20).
Another night, chicken was prepared saltimbocca style with sage brown butter ($20). For the poblano, I would have liked a bit more spice, and for the saltimbocca, more salt, but I can appreciate Piccolo's clean style.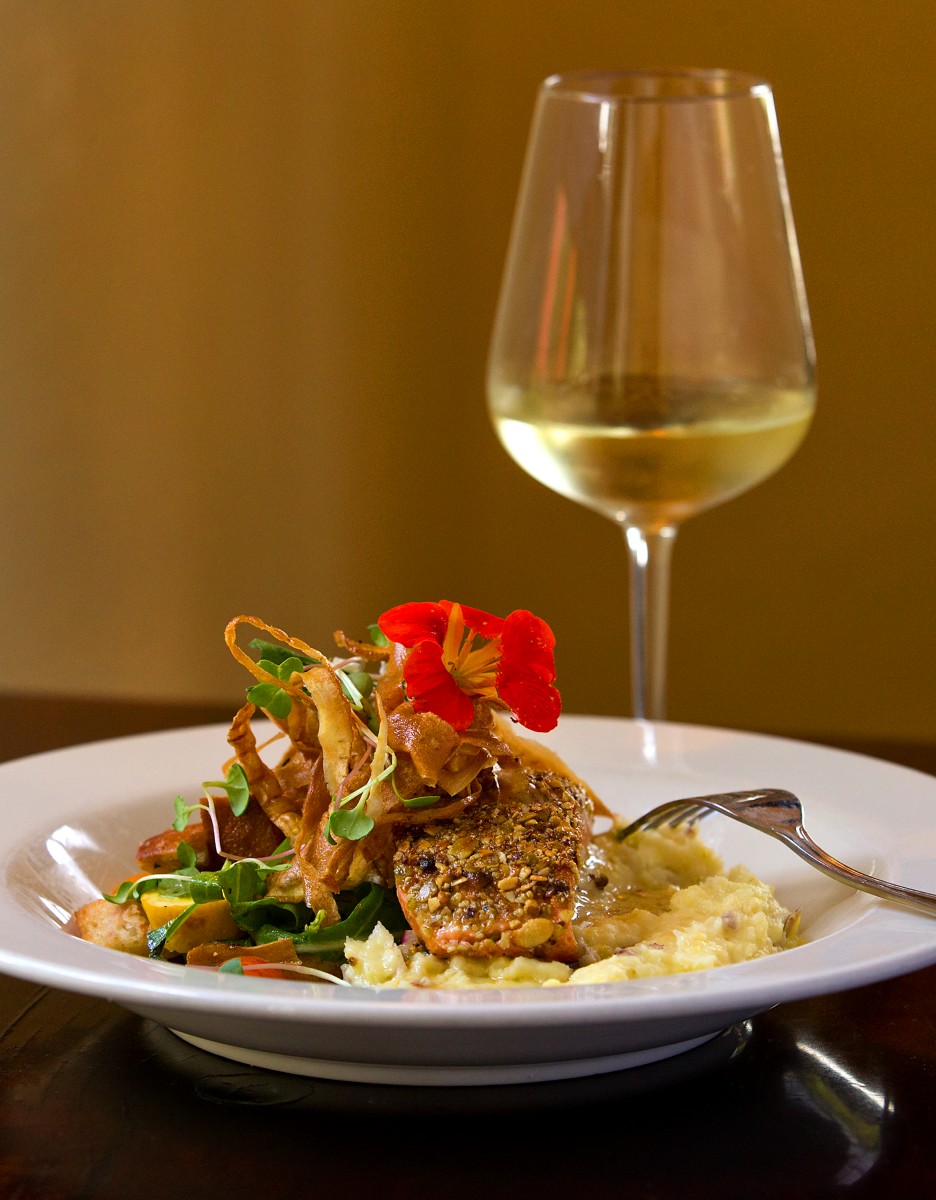 Wild salmon ($28) needed nothing, however. On its own, the barely seasoned fish was bland, but thanks to a thick, crispy coat of crushed pistachio and pepita and a touch of grapefruit lime sauce, it all came together.
A side of creme fraiche mashers added some tang with a bit of red potato skin left in, while a panzanella salad was one of the best I've had, stocked with a variety of crunchy and soft squash amid the heirloom tomato and bread chunks.
Sipping an Equator coffee ($2.50) and nibbling a slice of strawberry rhubarb pie ($8), I watched other diners around me with a great feeling of content. Life is good in Wine Country, and Fork is one of the reasons why.