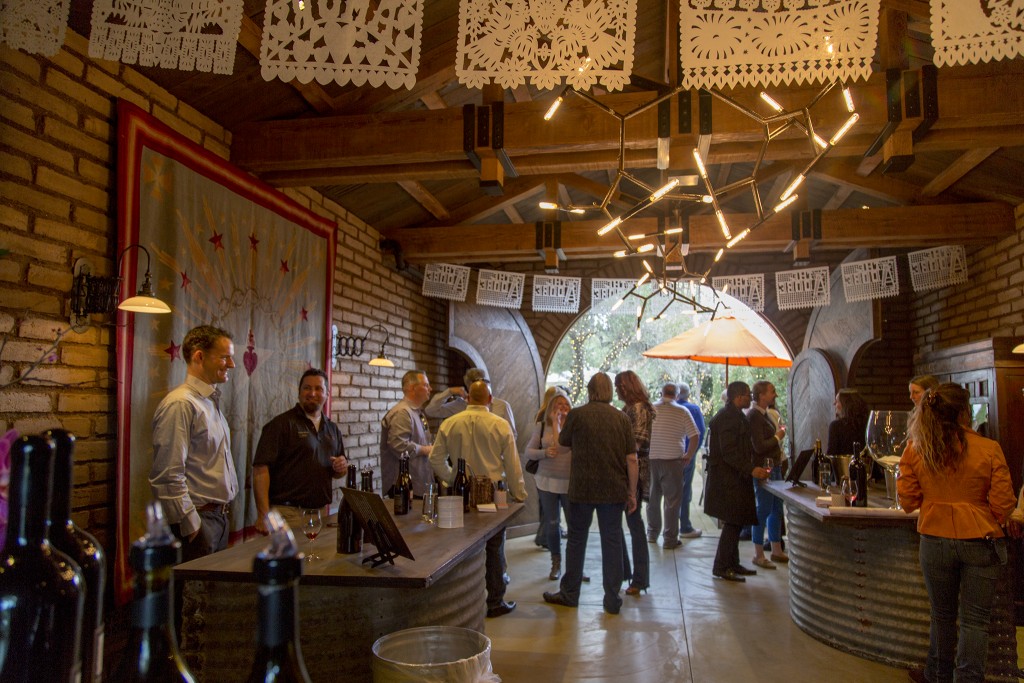 Harvest time is prime time at Sonoma wineries. The hustle-bustle of picking grapes and the aromas of fermenting fruit are intoxicating before you even get out of the car. Local oenophile Virginie Boone recommends these wineries, some of which offer special events for the season. 
Auteur Wines, It's open by appointment in a cozy house off the Sonoma Plaza, except for Saturdays, when walk-ins are welcome. Auteur makes exceptional Pinot Noirs and Chardonnays from coastal areas and is happy to guide visitors through a tasting of five of its wines ($25). Tastings are held at a communal table, fit for conviviality.
373 First St. W., Sonoma, 707-938-9211.
Balletto Vineyards, Longtime grower John Balletto keeps some grapes for his own wines — a nicely made selection of site-specific Chardonnay, Pinot Noir and other varieties. Don't miss Balletto's sparkling wine and rosé of Pinot Noir, made in a crisp, classic style.
5700 Occidental Road, Santa Rosa, 707-568-2455.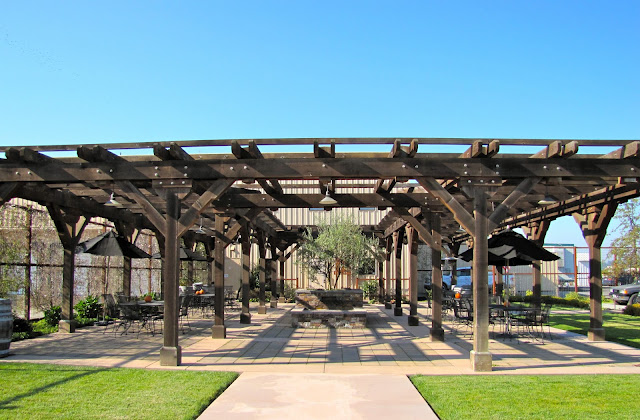 Bartholomew Park Winery, Set outside Sonoma on a 21-acre, certified-organic estate, Bart Park, as it's often called, offers library tastings in the parlor, and several lovely events, including its Yoga & Wine Experience at 10:30 a.m. every second Sunday through October ($60 for two hours). The winery is in a 300-acre park, with incredible picnic grounds and hikes with views.
1000 Vineyard Lane, Sonoma, 707-9393026.
Benovia Winery, Open by appointment only, Benovia conducts tastings comfortably and intimately, allowing visitors to savor its estate-driven Pinot Noirs, Chardonnays, Zinfandels and Grenaches in view of one of its vineyards, the Martaella Ranch, named after the founders' mothers.
3339 Hartman Road, Santa Rosa, 707-921-1040.
Donelan Wines, Operating from a working warehouse in an industrial part of Santa Rosa, Donelan can accommodate a limited number of visitors by appointment only. Still, it may be the best opportunity to walk through some of Sonoma's finest Rhone-inspired wines, some of which are available only at the winery.
3352-D Coffey Lane, Santa Rosa, 707-591-0782.
Donum Estate, Open by appointment only, Donum Estate is among the most accomplished makers of Sonoma Pinot Noir and Chardonnay. Anne Moller-Racke is the viticulturist extraordinaire behind the meticulous planting that goes into the wines, made by Dan Fishman and Kenneth Juhasz. Don't miss the West Slope Carneros Pinot Noir, grown at Donum Ranch in Carneros.
24500 Ramal Road, Sonoma, 707-939-2290.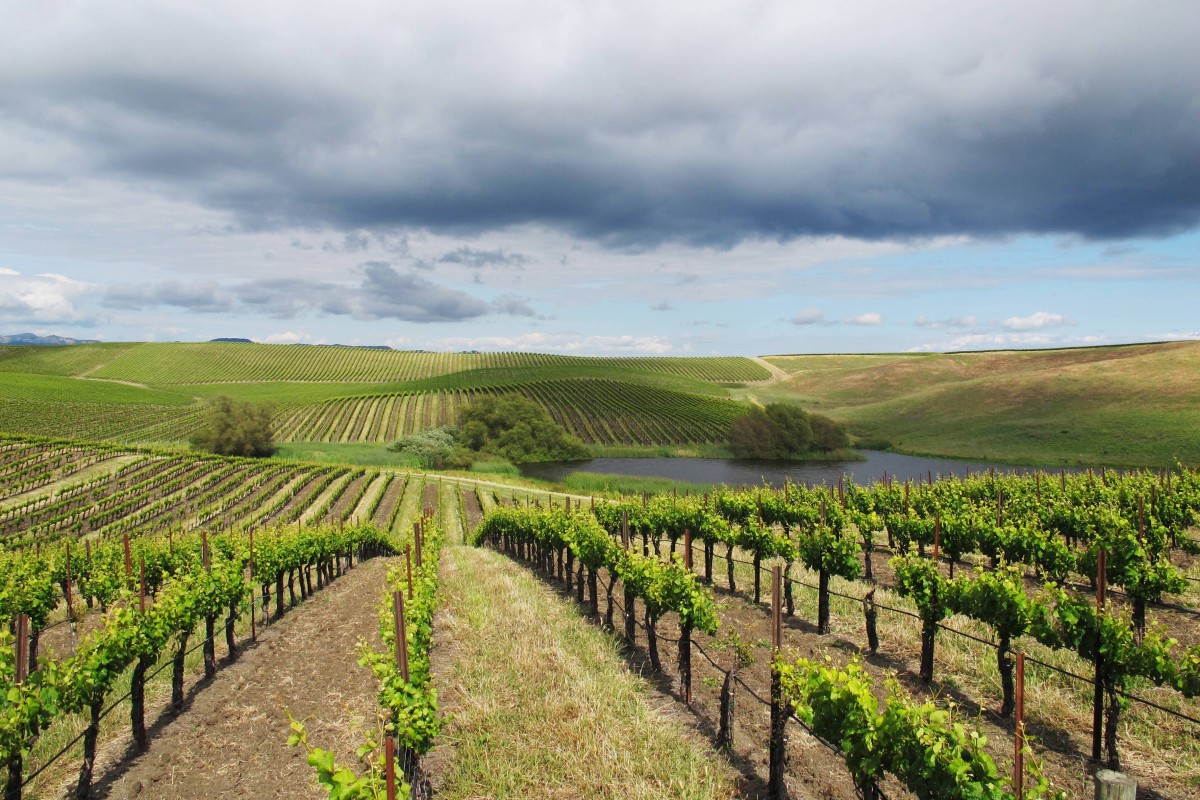 Gary Farrell Winery, Now open for tastings by appointment only, GaryFarrell is well worth the advance planning. Its Chardonnays, Pinot Noirs, rosé of Pinot Noir and Zinfandel all are exceptional. Book a Sense of Place Terroir Tasting ($55), a 90-minute exploration of current and library wines, or sign up for the relaxed Terrace Tasting ($30) of six single-vineyard wines, both with great views of the Russian River Valley.
10701 Westside Road, Healdsburg, 707-473-2909.
Gundlach Bundschu, This historic winery, which relocated from San Francisco to Sonoma after the 1906 earthquake, offers a wealth of wines to taste, and in stormy weather is a good place to do that in the aging caves. Indian summer visits allow for a closer look at the vineyards. The producer's Sonoma Coast Gewürztraminer is a particularly rewarding wine to try, as well as its Cabernet Sauvignon, Merlot and Tempranillo.
2000 Denmark St., Sonoma, 707-938-5277.
Hanzell Vineyards, Open by appointment only (via cellarpass.com), Hanzell is well worth the effort: It's a legendary property and producer of age-worthy, structured and elegant Chardonnays and Pinot Noirs. The Heritage Winery Tour ($45) begins in the Ambassador's 1953 Vineyard and goes through the winery and barrel-aging cave, ending with a sit-down tasting of current releases. The more in-depth Private Estate Tour ($65) takes visitors through several estate vineyards, the winery and caves, culminating in a sit-down tasting.
18596 Lomita Ave. Sonoma, 707-996-3860.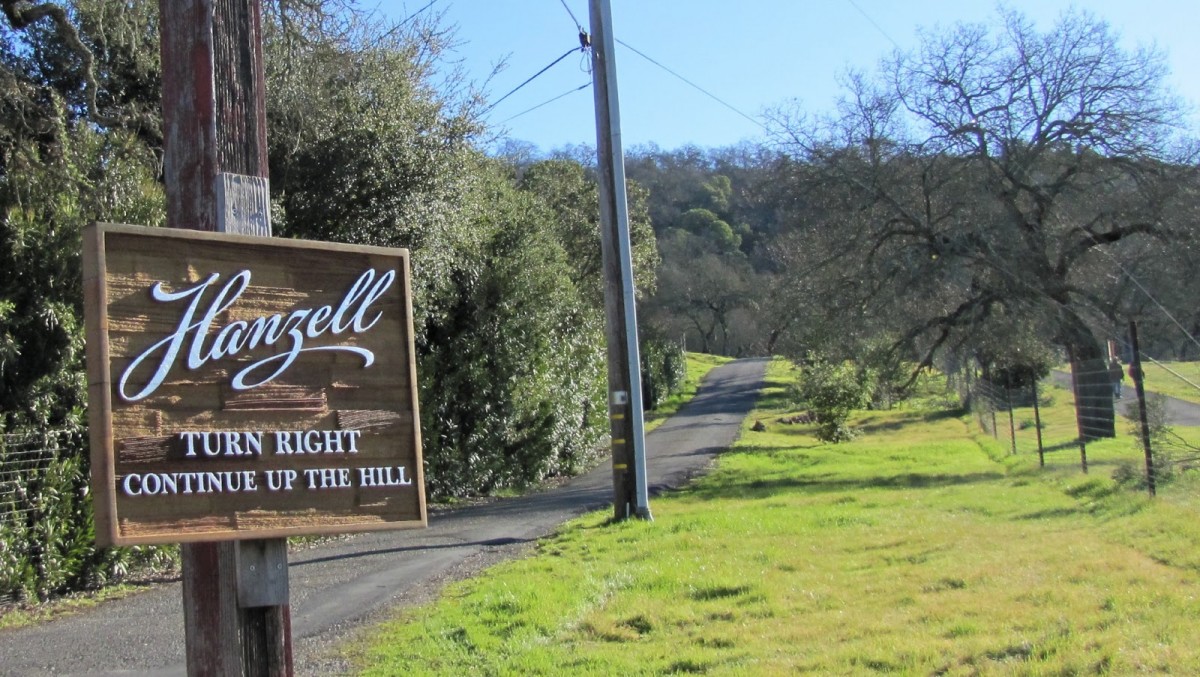 Joseph Phelps Freestone Vineyards, On the way west to Bodega Bay is this tasting room in Freestone, where Sonoma Coast and Napa Valley wines are poured and sold. Outdoor picnic tables are available. The monthly "Second Sunday," noon to 4 p.m., offers wines showcased with local foods ($35). In October, the menu features Cabernet Sauvignon with harvest inspired bites. RSVP required.
12747 El Camino Bodega, Freestone, 707-874-1010.
Lake Sonoma Winery, Newish to the Sonoma Plaza, though the winery has been around for decades, this tasting lounge is appointed with comfy sofas and leather chairs, with an inviting patio and fire pit outside. The wines range from Cabernet Sauvignon and Zinfandel to lighter stylings of Sauvignon Blanc, Chardonnay and Pinot Noir, each highlighting a different appellation within the county. Enter the winery from First Street West.
134 Church St., Sonoma, 707-721-1979.
Limerick Lane Wines, Some very exciting wines are coming out of Limerick Lane, located in eastern Russian River Valley and farmed by brothers Jake and Scot Bilbro. Old-vine Zinfandel, Syrah and Rhone-style blends compel in every way, classy and refreshing. Tastings are by appointment; reservations can be made online.
1023 Limerick Lane, Healdsburg, 707–433-9211.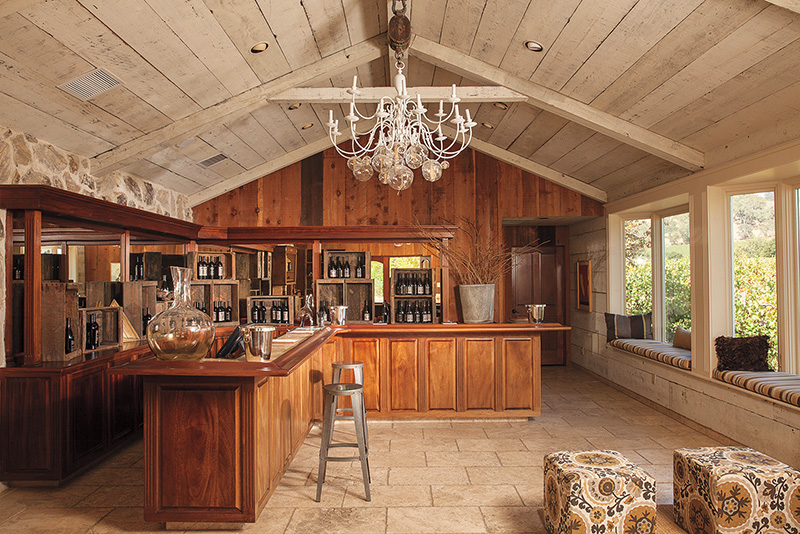 Lynmar Estate, Lynmar is among the grandest producers of Russian River Valley Pinot Noir and Chardonnay and provides a worthwhile visit, among the best in the appellation. The gardens are seasonally inspired and gorgeous, and be sure to reserve ahead for the Lynmar Lunch ($60), a relaxing, 90-minute, three-course meal with wine, with many of the ingredients coming from the estate gardens. Not hungry? The wines are worth a visit all by themselves.
3909 Frei Road, Sebastopol, 707-829-3374.
MacLaren Wine Co., A one-man operation, winemaker Steve Law produces a crisp, delightfully complex Sauvignon Blanc, called Lee's (after his mom), and a slew of heady, cool-climate Syrahs from across Sonoma County. The tasting lounge on Vine Alley is relaxed and intimate, with Law usually on hand to pour the wines. Open Monday and Thursday from noon to 5 p.m., Friday through Sunday from noon to 6 p.m., and Tuesday and Wednesday by appointment only.
27 E. Napa St., Suite E, Sonoma, 707-938-7490.
Martin Ray Winery, Lovely gardens and plenty of picnic spots await at this off-the-radar spot in the heart of the Russian River Valley. Join a Garden Tasting ($15) or do a Tower Flight ($10) to learn more about this specialist in Chardonnay and Pinot Noir, which also makes impressive Cabernet Sauvignons. Picnic lunches, cheese and charcuterie platters can be ordered 48 hours in advance.
2191 Laguna Road, Santa Rosa, 707-823-2404.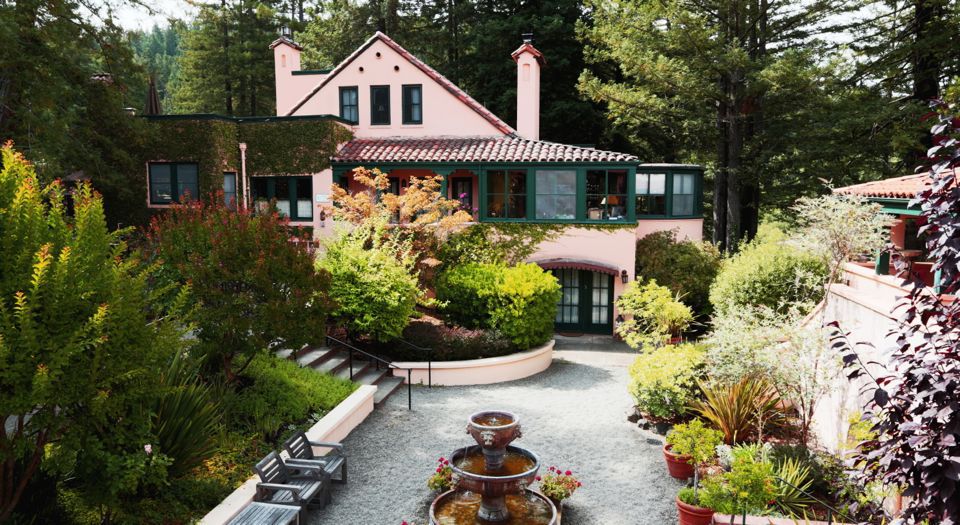 Pangloss Cellars Tasting Lounge, Located in a carefully restored 113-year-old building in Sonoma, Pangloss is a sister label to Repris, a winery within the Moon Mountain District. Erich Bradley of Sojourn Cellars makes the wines. The elegant lounge features several tasting experiences, from a communal banquet seating area to a more relaxed vibe around the fireplace. The wines range from Anderson Valley Pinot Noir to Hamel Vineyard Zinfandel.
35 E. Napa St., Sonoma, 707-9338565.
Patz & Hall, The Sonoma House at Patz & Hall is an expansive home fashioned specifically for intimate tastings. The Salon Experience is a seated, by-appointment taste through six vineyard-designated Chardonnays and Pinot Noirs, paired with locally sourced and inspired bites. Lasting about an hour, it costs $60 per person, with a 10-person limit. A more casual Tasting Bar is set up for shorter explorations Thursday through Monday at the top of each hour, 10 a.m. through 4 p.m., also by reservation.
21200 8th St. E., Sonoma, 707-265-7700.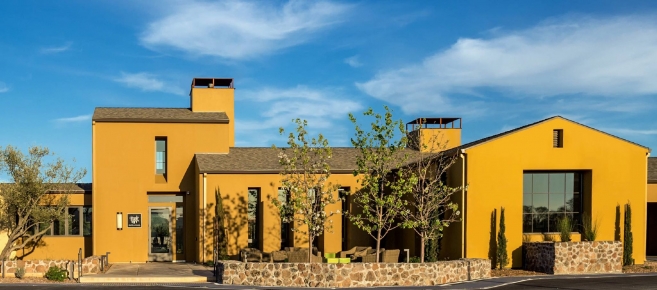 Preston of Dry Creek, Lou Preston's ode to organic and biodynamic farming offers a range of well-made, eclectic wines, including Barbera and Mourvedre, plus the appellation's de rigueur Zinfandel and Petite Sirah. Lovely homegrown produce, olive oil, eggs and bread are sold on-site, and picnicking is encouraged.
9282 West Dry Creek Road, Healdsburg, 707433-3372.
Talisman Wine, At this intimate tasting salon in the heart of Glen Ellen, visitors taste a range of single-vineyard Pinot Noirs from across the county, produced by Scott and Marta Rich. Appointments are encouraged, though the local art-filled space is officially open Thursday through Monday, from noon to 5 p.m.
13651 Arnold Drive, Glen Ellen, 707-721-1628.
Three Sticks Wines, Enter Three Sticks' renovated Vallejo-Casteñada Adobe for an elevated peek into a thrilling array of wines, many of them vineyard designates, from across the state. With Bob Cabral at the winemaking helm, the Chardonnays and Pinot Noir are particularly of interest, and the winery also shines with Moon Mountain District and Napa Valley Cabernet Sauvignons.
143 W. Spain St., Sonoma, 707-996-3328.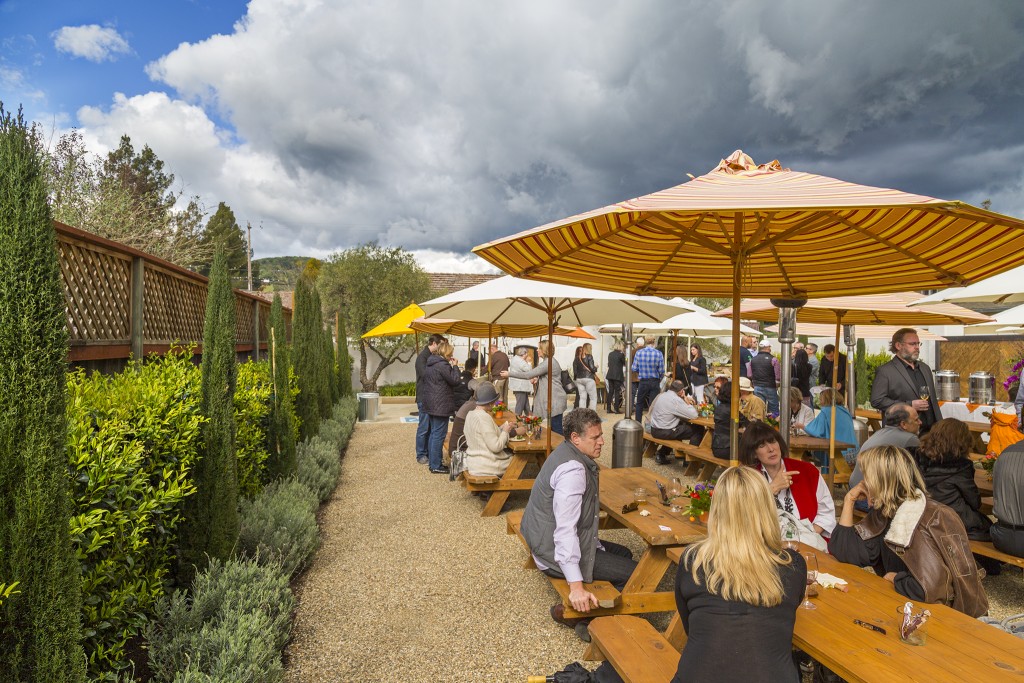 Virginia Dare Winery, The latest project from Francis Ford Coppola isintended to highlight an American legend, the Virginia Dare Winery, originally started in North Carolina during Colonial times and later moved to Cucamonga, California, where it became one of the top-selling wines in the U.S. before Prohibition. The Geyserville tasting room features a collection of Native American art. Consider doing the Legends Flight, available daily ($18), a chance to taste four wines and hear the mythical stories behind them.
22281 Chianti Road, Geyserville, 707-735-3500.
Westwood Estate, Guided tastings happen by appointment at this new producer with a tasting room in downtown Sonoma. The wines are made by Ben Cane, previously of Twomey Cellars, with the consulting guidance of David Ramey. The emphasis is on Rhone varieties and Pinot Noir. The Estate Tasting ($25) is a seasonal offering of four wines; aim higher with the Rhone Flight ($40), a sampling of five wines.
11 E Napa Street, Suite 3, Sonoma CA 95476.