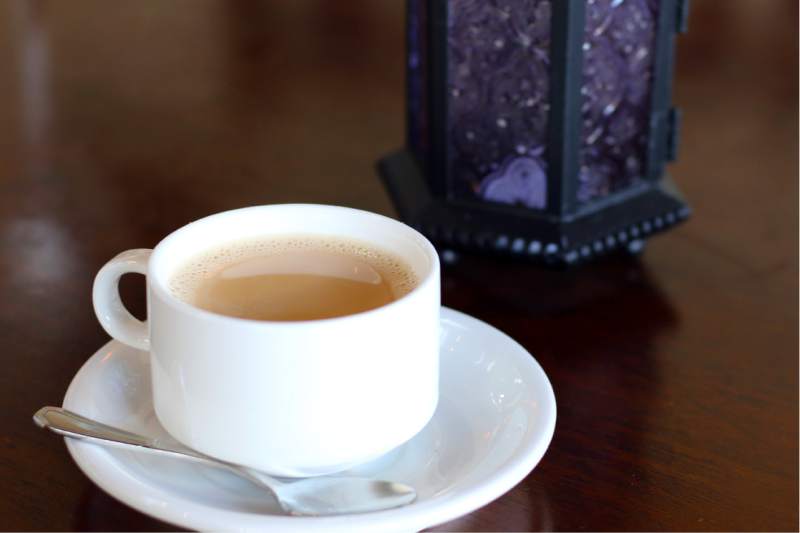 The masala chai tea steaming fragrantly between my palms tastes nothing like the chai tea that Oprah and about a million other Americans have come to know as a milky, sweet, spiced black tea more like a pumpkin latte than what southeast Asians know as "masala" chai, or spiced tea.
That's the problem with so many ethnic foods we think we love (or hate). The true flavors and inspirations often get lost in translation.
On this uncharacteristically rainy day at Delhi Belly Indian Bistro in Sonoma, the hot, milky masala smells of cardamom, cinnamon and clove but wakes up the tastebuds with a one-two punch of black pepper and ginger. It's barely sweet and as comforting as a mother's embrace.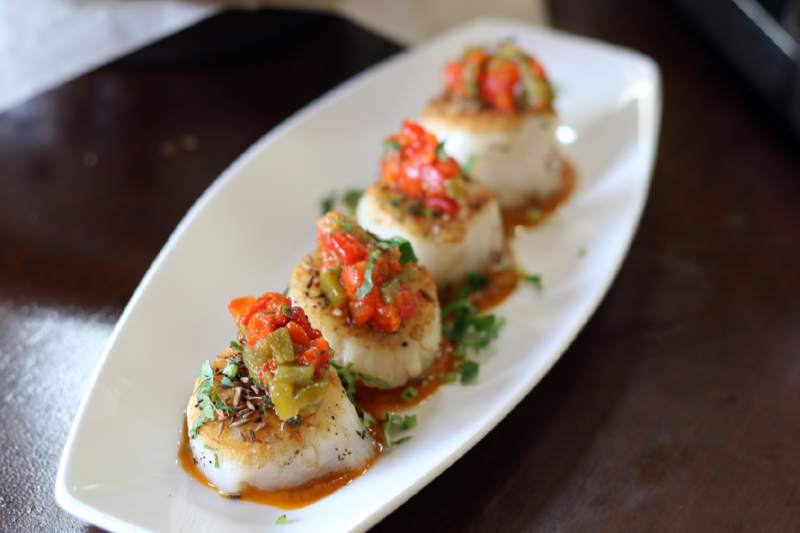 Just off the Sonoma Square, Delhi Belly is one of only a handful of Indian restaurants in Sonoma County, and easily one of the best. Focused heavily on Northern Indian cuisine, the menu has a familiar lineup of dishes that range from palak paneer to daal and naan, along with tandoori and tikka masala for traditionalists.
But the real buzz is about the less-familiar dishes: Roti and paratha (wheat breads), Hariyali Mali Kofta (a cheese dumpling with spinach and veggies in tomato sauce), kale pokoda (chickpea fritters also known as pakora), and the elusive butter chicken. Often confused with tikka masala, butter chicken is an actual Indian dish (usually from Delhi) with a little more spice, a little less cream and a lot more butter. I like to think of it as tikka masala's classier cousin.
The menu makes it immediately clear that Delhi Belly isn't your usual hodgepodge of Nepalese, Northern and Southern Indian curries and overcooked momo. Instead it is a chef-driven menu that's heavy on authentic spices the use of a hand-tiled tandoori clay oven that cooks at 800-plus degrees.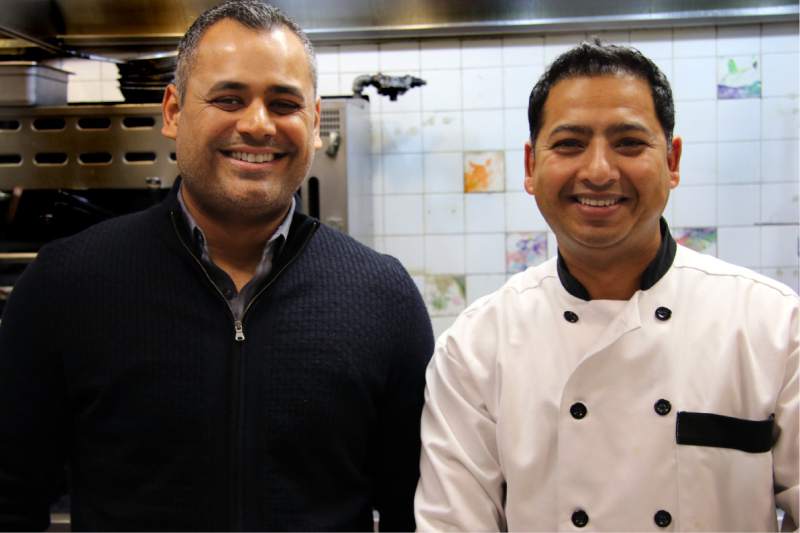 Chef Bhupender Singh looks far younger than a man with his experience at some of India's top-rated restaurants and well-received eateries throughout California (Avatar, Ambrosia, Saffron). But it was his childhood friendship with co-owner Raj Singh in New Delhi that brought him to Sonoma County.
Missing the endless family feasts, street foods and flavors of home, the two decided that Delhi Belly would be about authentic dishes with modern twists that often nod to a sense of place in Northern California. That means dishes using local ingredients like kale, avocado, salmon and goat cheese in traditional dishes like kale pakora ($5), avocado chaat with layers of pomegranate, yogurt and tamarind chutney ($7) or lamb kebabs stuffed with goat cheese ($9). Cumin scallops with cilantro, lime and roasted peppers ($10) have just a hint of the musky spice, brightened with citrus and perfectly cooked.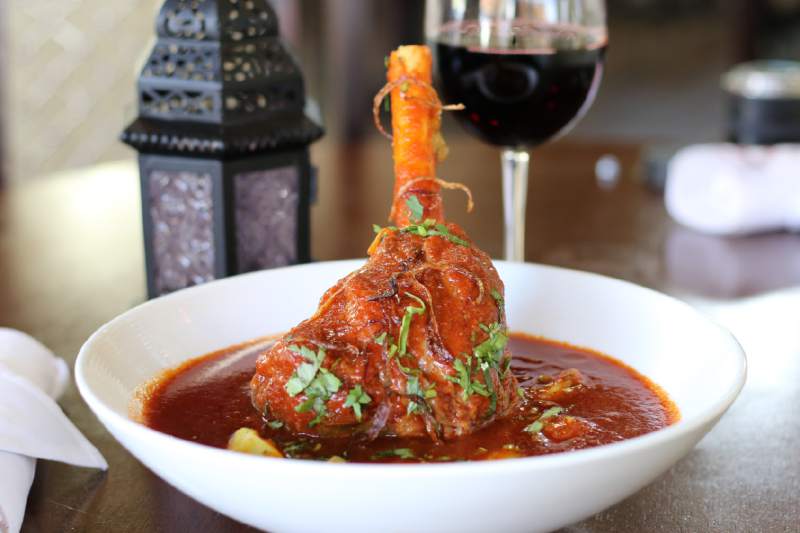 Singh's food isn't about heat, but about flavor. One of the most impressive dishes is a slow-cooked lamb shank in hand-pounded spices ($18) that falls off the bone into an angry-looking red sauce, surprisingly delicate and deeply complex.
Tikka masala ($14) is a house specialty that's hard to resist, but it gets the respect it deserves. The tender tandoori chicken and tomato sauce is miles beyond the usual tomato-soup style sauce we've had in other Indian restaurants.
Delhi Belly is far better than its name, which the owners meant to evoke the goodness of Delhi's food but might evoke something else in world travelers. That's too bad, because our bellies are now very much in love with the luxurious cuisine of this northern Indian metropolis.
Instead, think of Delhi Belly Indian Bistro as a well-deserved departure from ho-hum Indian food and a dive into the rich, fragrant, exotic flavors of a distant land. Without anything lost in translation.
520 Broadway, Sonoma, 343-1003, facebook.com/Delhi-Belly-Indian-Bistro
---
Don't Miss Dishes
Vegetable Samosa ($6): Crispy pastry triangles hold a mix of potatoes, spices and peas atop a bed of tamarind and mint sauce.
Tandoori Mixed Grill ($27): We rarely recommend tandoori because too often the meat is drier than Death Valley. Delhi Belly gets it right with tender chicken, rosemary lamb, salmon with mint and basil seekh kabab (minced meat). Heaven on a plate.
Butter Cilantro Naan ($3): Natch. What else are you going to soak up all that goodness with?
---