Bold makeup, bombastic sounds, tons of hairspray, patent-leather pants – and, of course, an endless amount of glitter. The spirit of glam rock was alive and well this Friday as U.K. band The Struts took the stage at the Napa Valley Opera House.
Over the past two years, The Struts have opened for the Rolling Stones in Paris, toured with Mötley Crüe and played countless concerts and festivals, including Napa's own BottleRock festival – which featured not only a performance on the main stage, culinary stage and JaM Pad stages, but also an after show. On Friday, after having played two sold-out shows in LA and San Francisco during the week, the British band managed to top all previous concerts with a jam-packed, high-energy evening.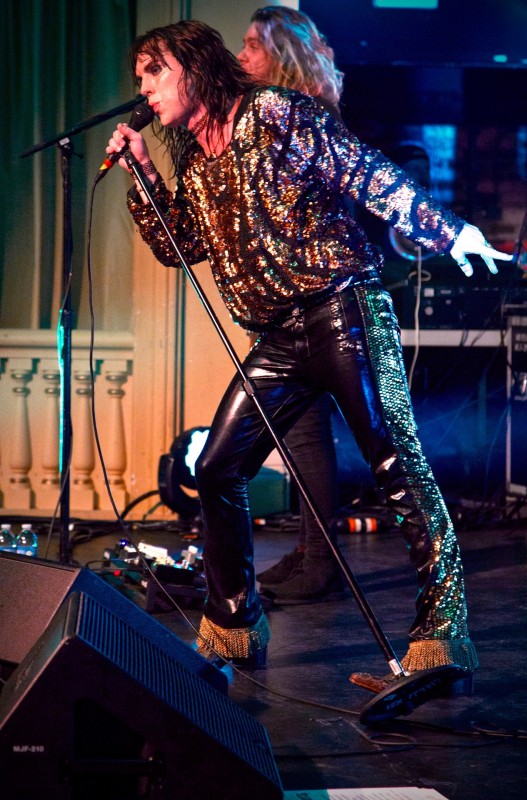 From the moment The Struts strutted on stage, the venue was in full swing with concert-goers jumping and swaying in ecstasy. Singer Luke Spiller enthralled the audience with exquisitely exhibitionist ensembles – to be expected by an artist whose style icons include Elvis Presley and David Bowie. Spiller has been outfitted by both Zandra Rhodes, the English designer who dressed Fred Mercury and Brian May, and Australian designer Ray Brown whose clientele includes AC/DC, Ozzy Osbourne, Judas Priest and Lady Gaga. The Struts drummer Gethin Davies, guitarist Adam Slack and bassist Jed Elliott also dressed to impress in true '70s glam rock glory.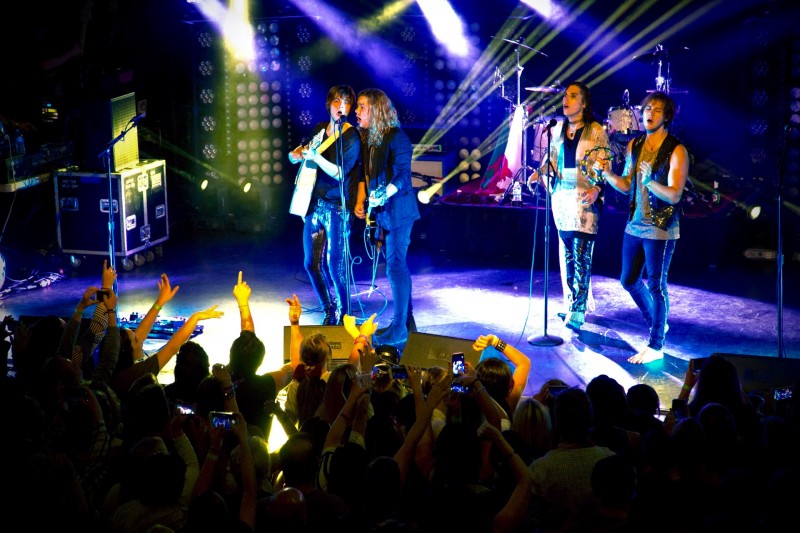 Equally captivating as the glitz and glamor, was the group's stage presence. The whole set was filled with whimsical and memorable moments in which the audience became part of the performance, singling along to nearly every word of "Put Your Money On Me," keeping the beat with enthusiastic clapping to "Put Your Hands Up," and following every command from Spiller — quiet one moment, roaring the next.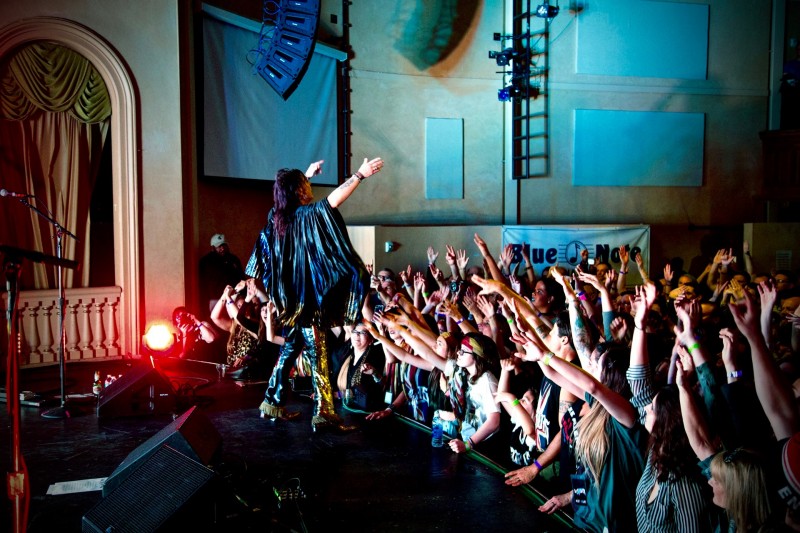 The night continued to crescendo; the music, the beat, the on-stage heat. When, during rock n' roll anthem "Where Did She Go," Spiller asked the audience: "are you ready to make history right here tonight?" the concert reached climax. On Spiller's demand, the whole audience got down on the floor and then shot up on cue during the chorus.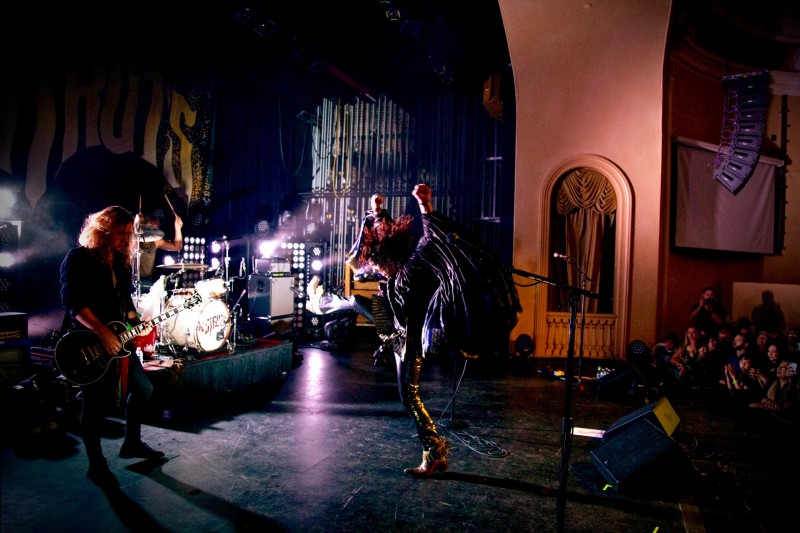 With euphoric expressions, glitter in their hair and sweat streaming down their faces as they sang their hearts out in those final phrases, the audience got a taste of real golden-age glam rock — another sublime Napa night served up by The Struts.
Highlights from The Struts Show at The Napa Valley Opera House:
Photography by Estefany Gonzalez.