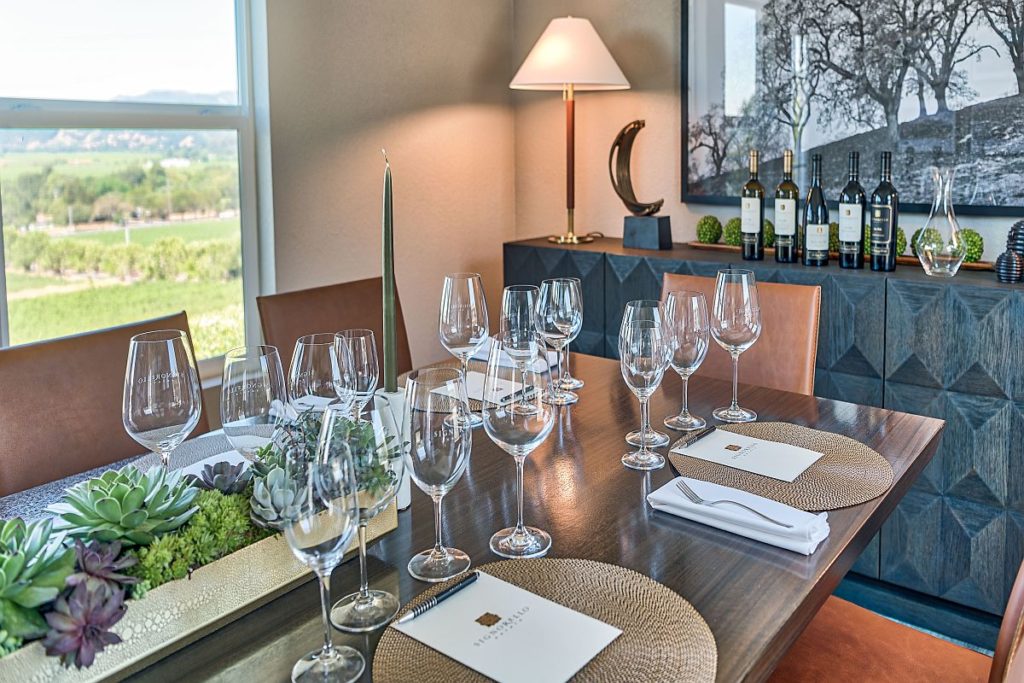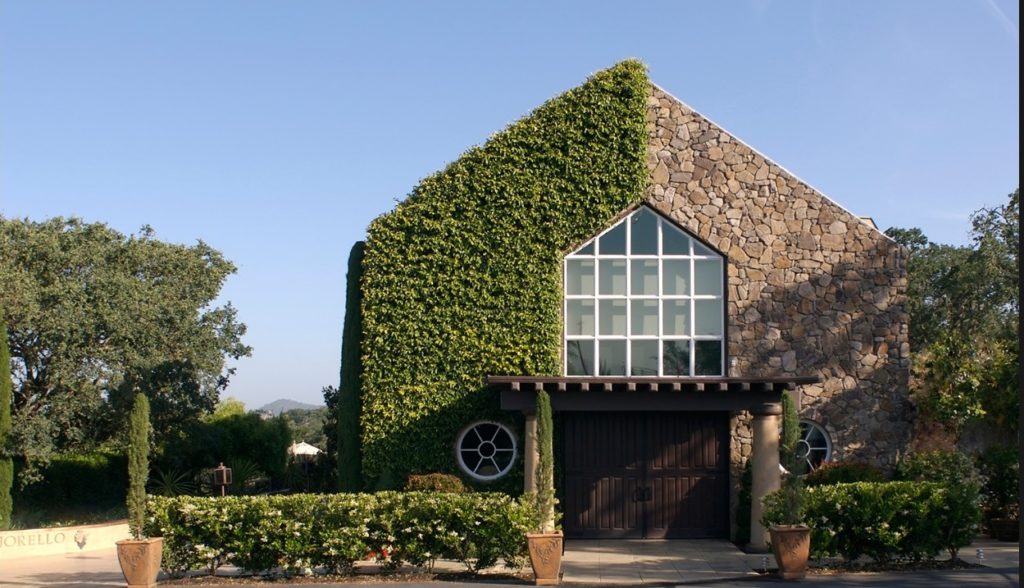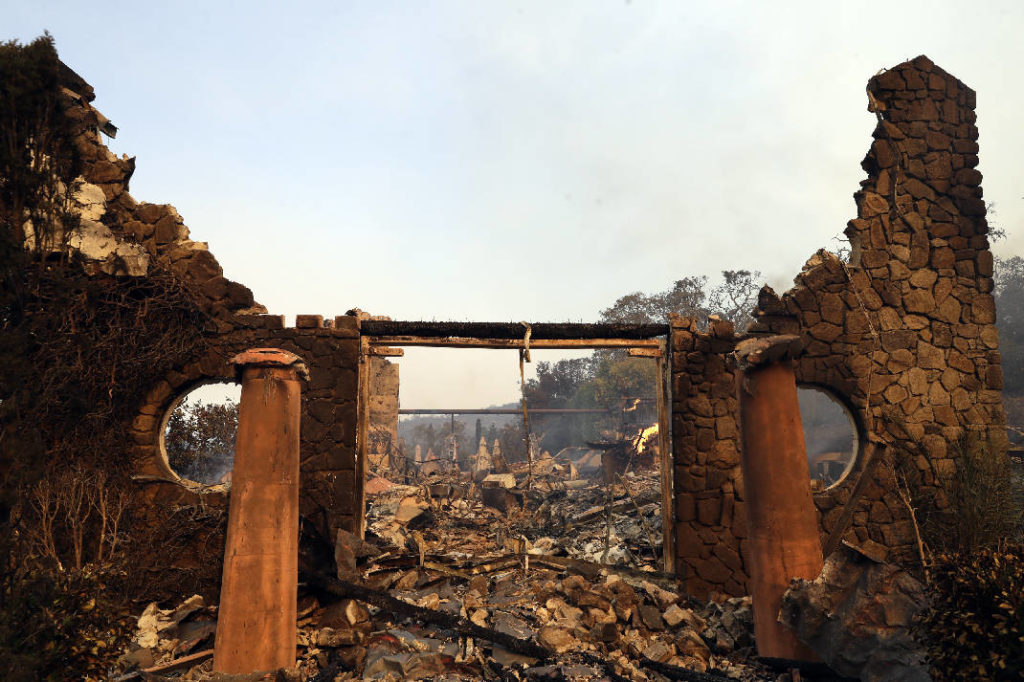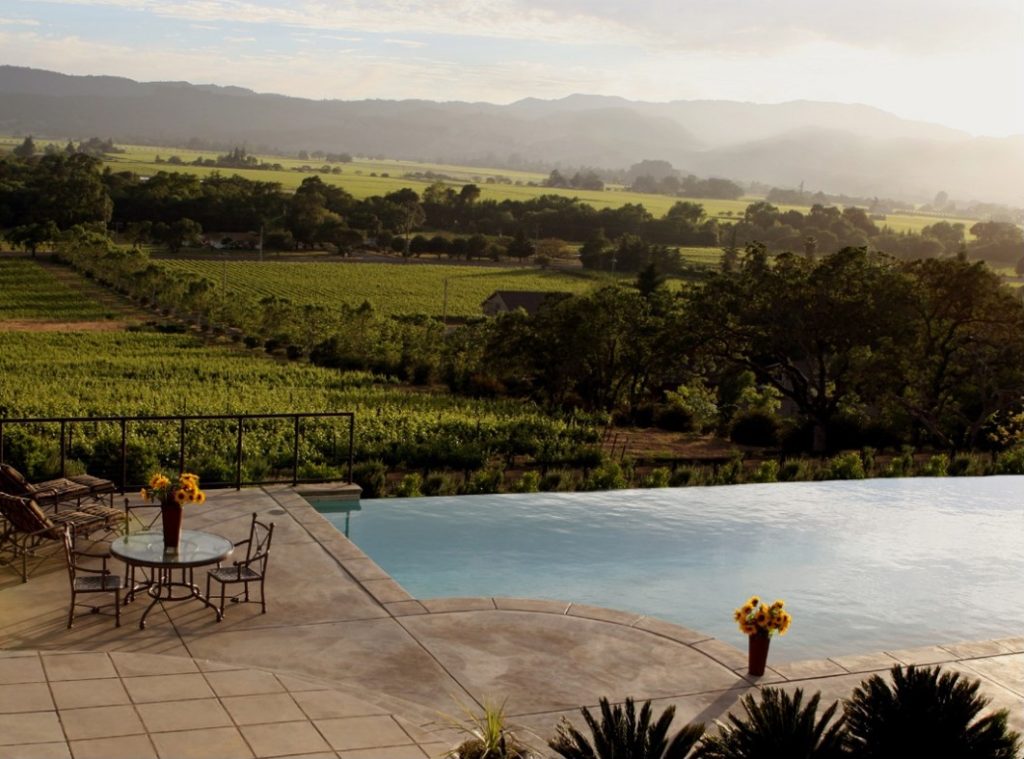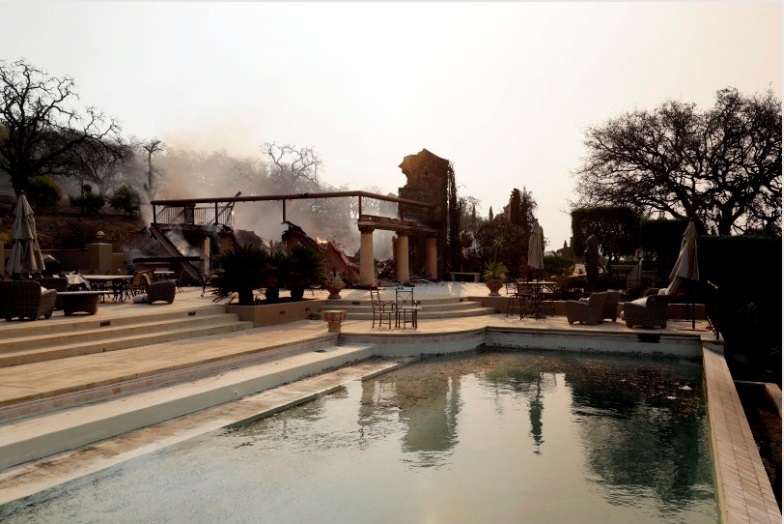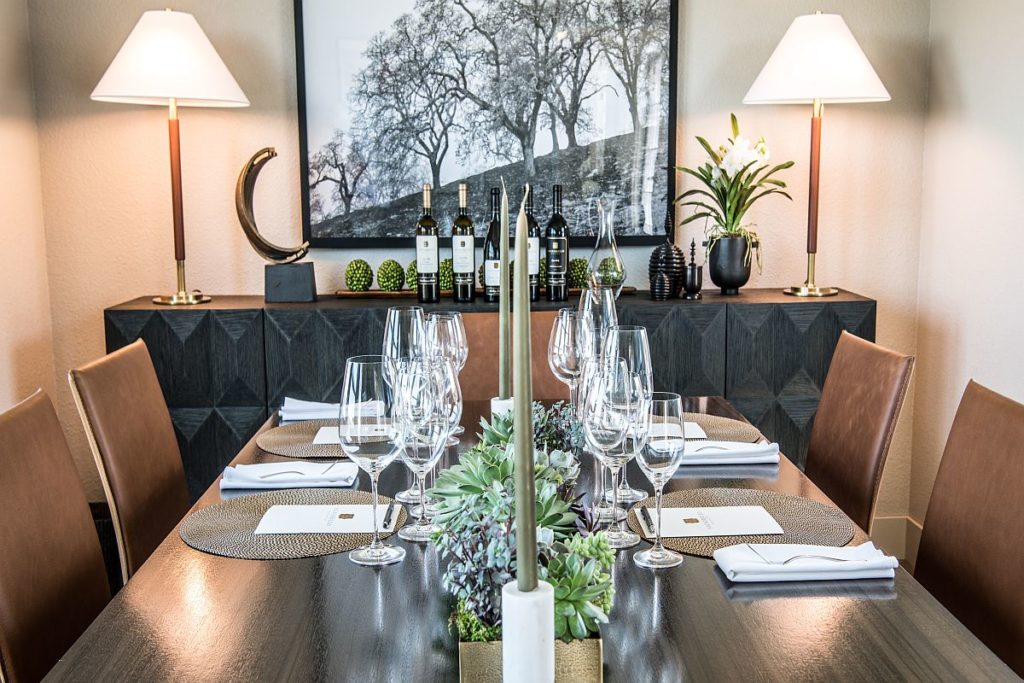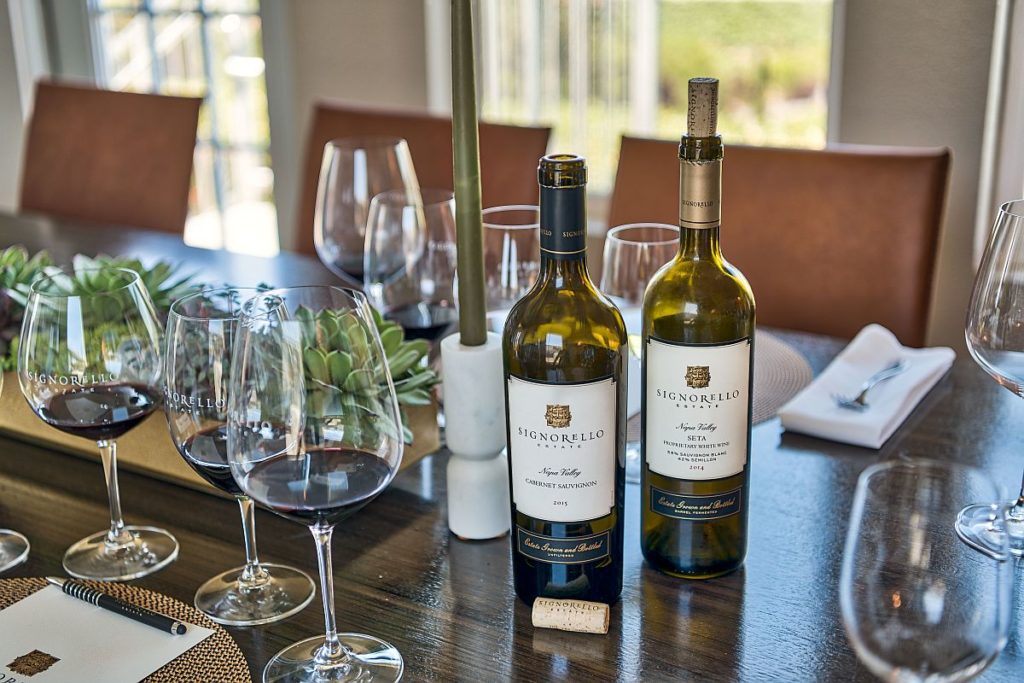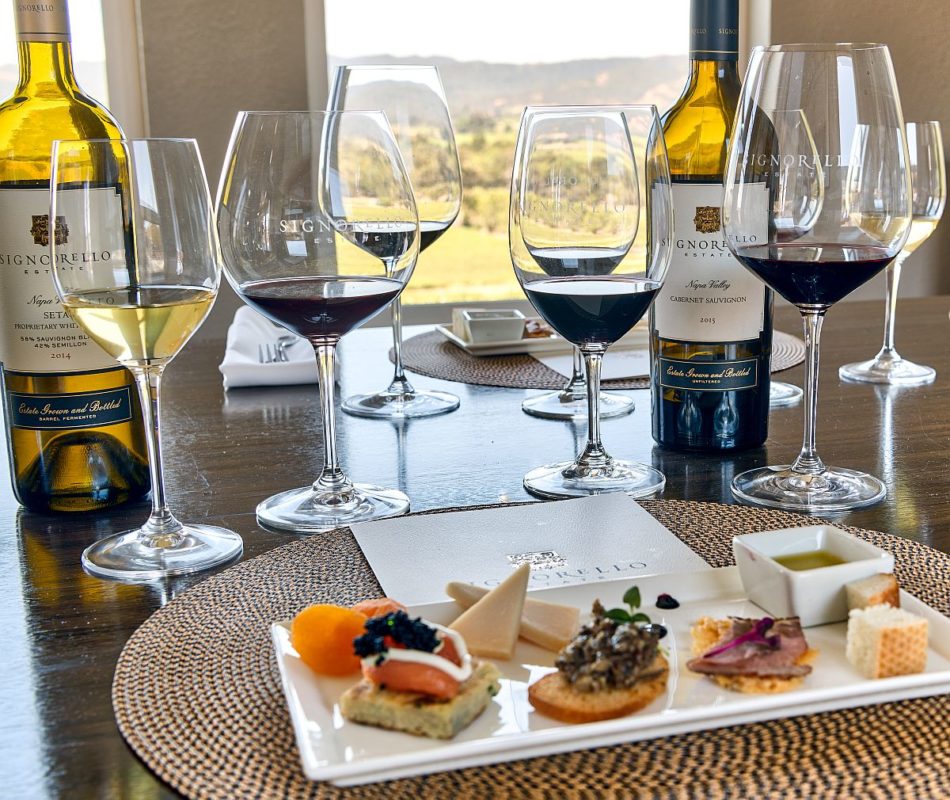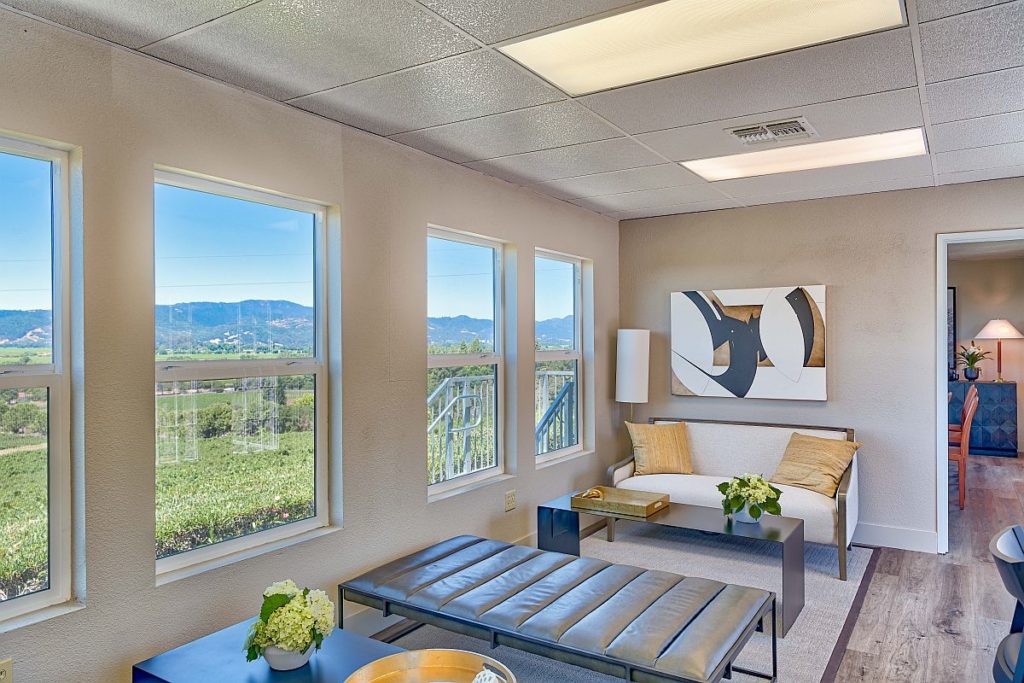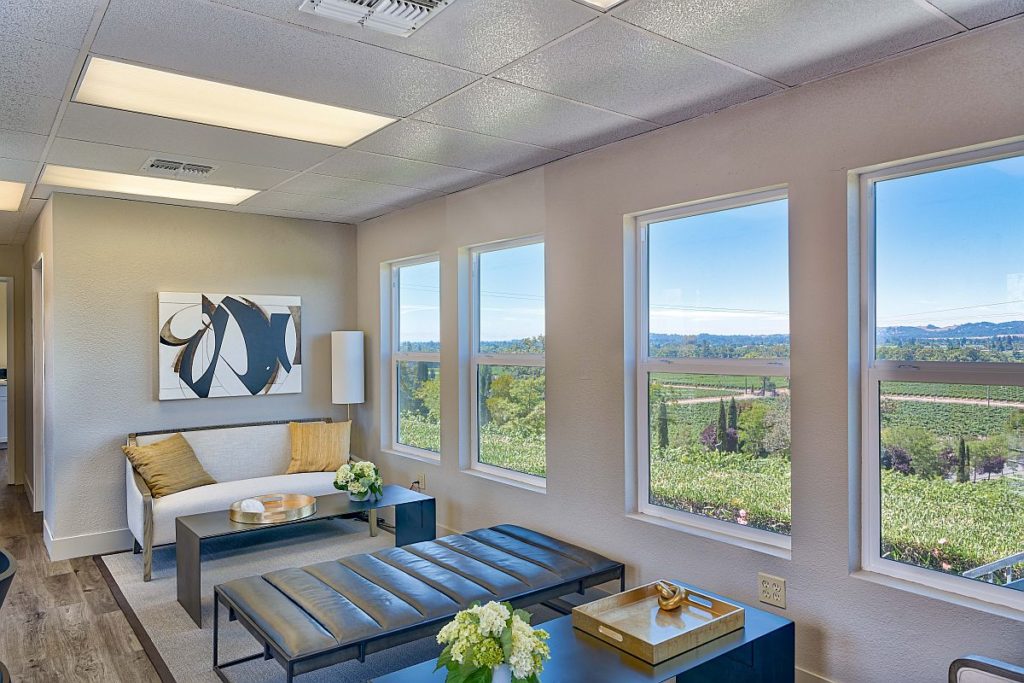 When the Atlas Fire reduced Signorello Estate to ruins last October, Ray Signorello vowed to rebuild his namesake winery. It's a complicated process that's expected to take years. But just nine months after flames raced across the family-owned Napa Valley winery, Signorello is welcoming visitors again thanks to a temporary modular tasting space that will serve as home while the winery is being rebuilt.
"We were really fortunate no one got hurt. We didn't lose any vines," said Ray Signorello Jr. "It's exciting what's going to unfold here over the next two to three years."
The new tasting space, located next to where the winery once was, opened to guests on July 13 – just four busy days after the modular unit its housed in arrived at the Silverado Trail estate. But don't let the whirlwind timeline fool you. Though temporary, the Estate Room tasting area is modern and comfortable, offering vineyard views that include Signorello's 39-year-old Chardonnay vines. On the walls, framed artwork pay tribute to what Signorello Estate once was, the devastation it endured, and its plans for the future.
Guests can now take part in what's called the Estate Experience. It begins with a 20-minute golf cart driving tour of the property and a short walk in the vineyard, before returning to the Estate Room for a seated tasting.
Four wines are paired with bites such as Smoked Scottish Salmon with caviar and crème fraiche on a potato crisp, Comté cheese, Mushroom Duxelles, and Grilled New York steak with Padrone glaze. (St. Helena's Tre Posti is catering the custom menu.) Featured wines include Signorello's proprietary white Seta, Hope's Cuvée Chardonnay, its Estate Cabernet Sauvignon, and Padrone, its proprietary red wine. The semi-private tastings focus on wine education, with particular attention given to low-yield, old vines.
In an effort to rebuild the winery as fireproof as possible, construction plans call for steel bones, lots of glass and rock, with minimal wood. In addition to the new winery, caves will be dug into the hillside, adding 11,000 square feet of underground space. Once finished, Signorello Estate will boast the unique combination of being a new winery paired with what's believed to be some of Napa Valley's oldest vines.
"We get to really do it right. That's the silver lining," said Signorello Jr.
Estate Experience tastings are available Thursday through Monday at 10am, 1pm, and 3pm, by appointment only. Cost is $100 per person, with a maximum of eight people. Plan on 90 minutes to enjoy the Estate Experience. Reservations are only accepted by phone. Signorello Estate, 4500 Silverado Trail, Napa, 707-255-5990, signorelloestate.com
Looking for great Sonoma Magazine content in your inbox? Subscribe here