Small but Mighty: Perch + Plow, Santa Rosa
Out of Chef Mike Mullins' diminutive galley kitchen comes a lineup of stunning dishes, from coconut-curried cauliflower with harissa to his grandmother's fried chicken sandwich, yellowtail ceviche, and a frisée salad with pork belly and a soft egg. There's also an unforgettable burger that's just become our new favorite.
Mullins starts all of his dishes at Perch+Plow with fresh, local produce and meats, which give him a head start on deliciousness. Having come up through top-notch restaurants including Michelin-starred Cavallo Point, Petite Syrah, and the Kenwood Restaurant — along with stints in the canteens of Silicon Valley (Apple, Google) — he's got plenty of culinary chops.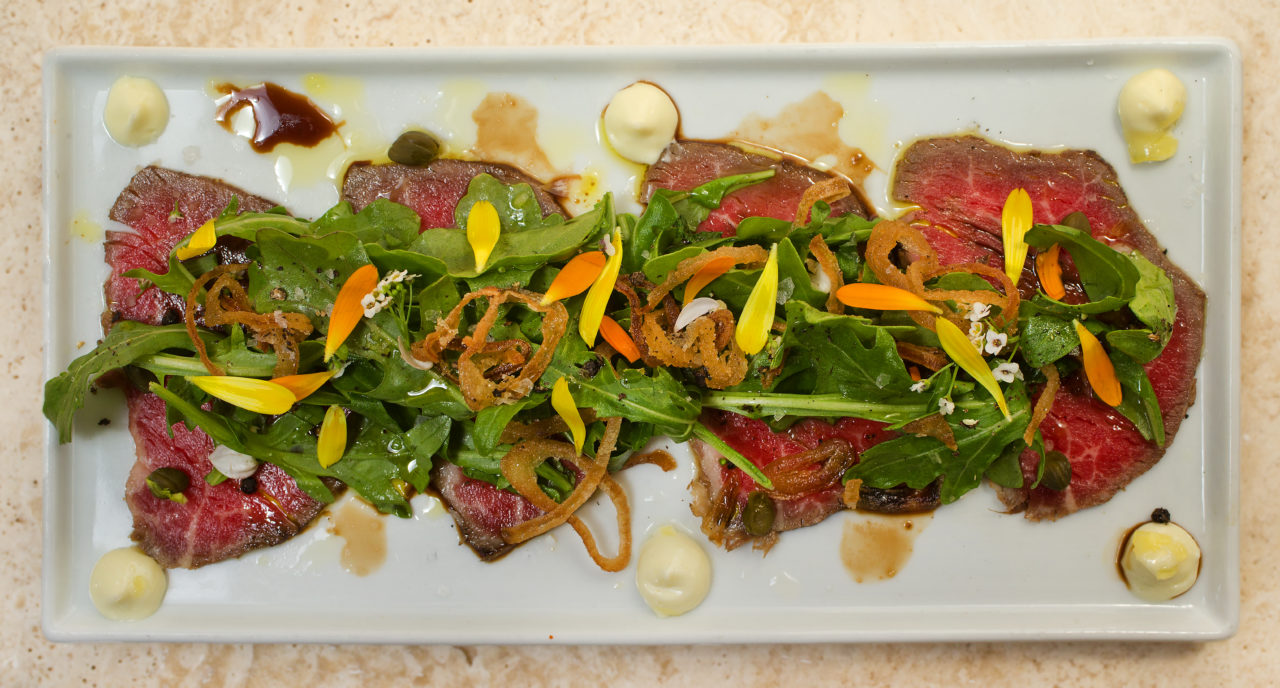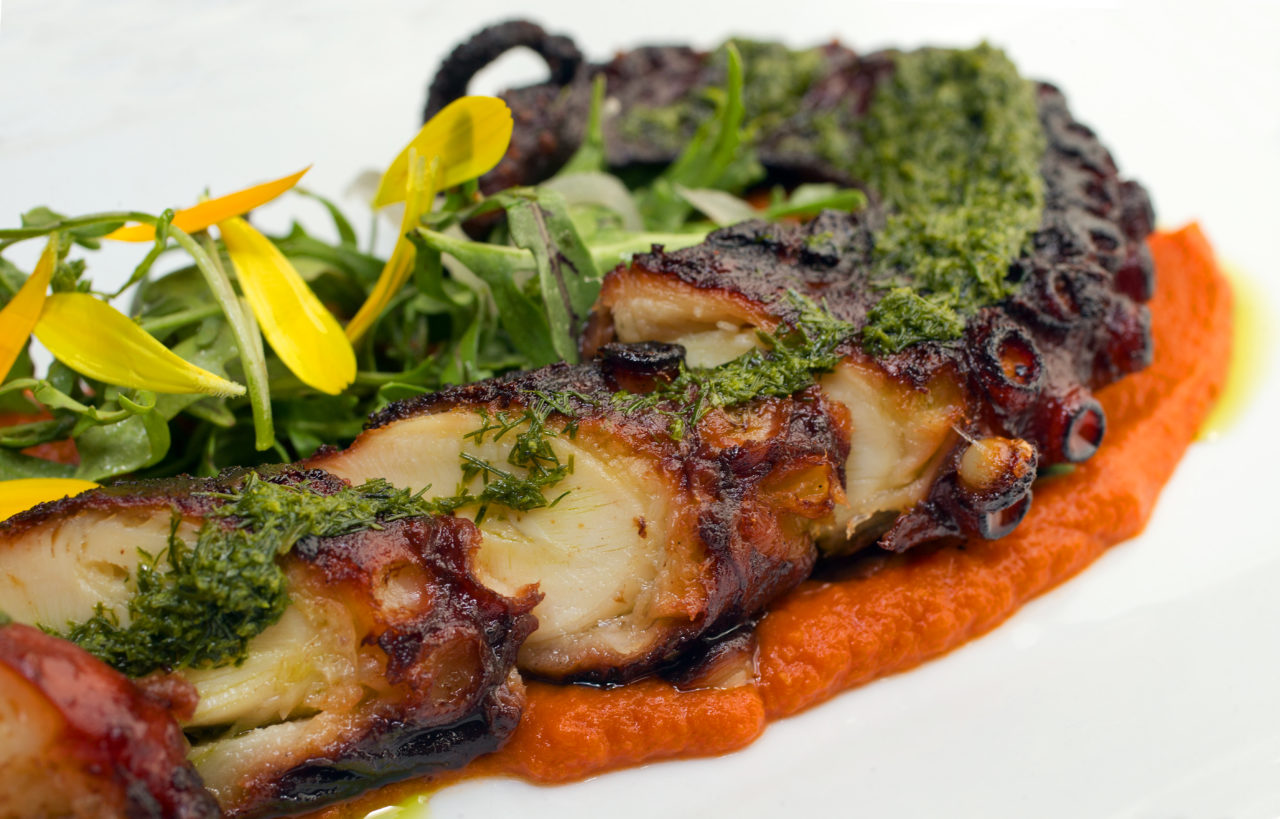 And by "diminutive kitchen," we mean that the mise en place could fit on a postage stamp and staff is packed in like Tokyo subway riders. A stray elbow or knife blade could have serious consequences. But Mullins takes it all in stride, equating the staff's movement more to a graceful dance they're perfecting. A few stepped-on toes are the price of entry. Plus, Mullins says, everything's easy to reach.
Expect a mix of small plates, snacks, salads, several raw fish dishes and just a handful of larger plates. With prices ranging from $8 to $22, it's an affordable luxury for most. Cocktails are equally impressive under Alec Vlastnic (formerly of Spoonbar), who whips up boozy magic with fresh produce, artisan spirits, and exotic infusions (bacon fatwashed bourbon, dill foam, strawberry balsamic shrub). A $12 cocktail is worth every penny. A brief beer and wine list seems a little bit tackedon but will likely expand. Non-alcoholic choices should be expanded.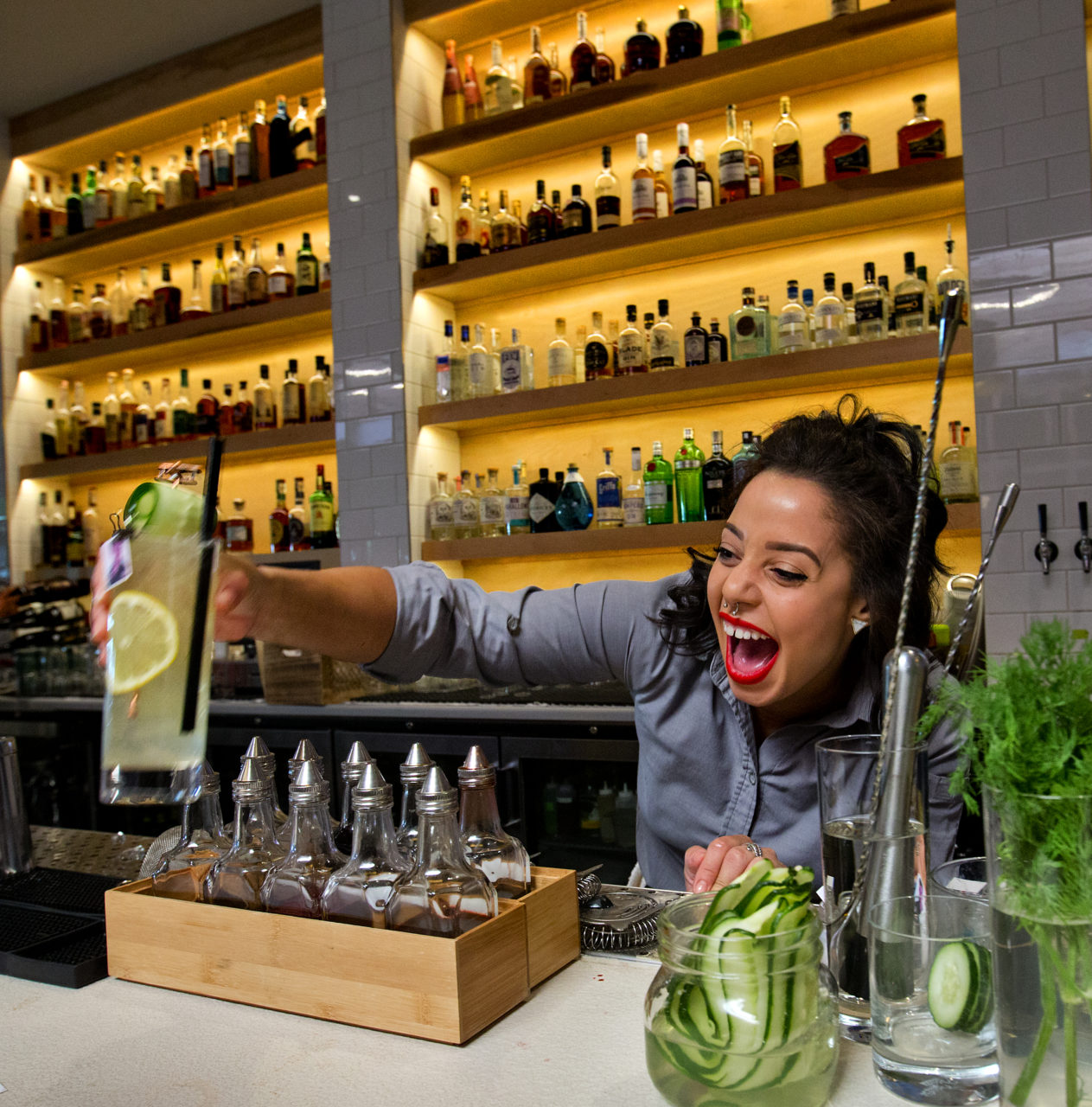 The former Christy's on the Square, an upstairs space overlooking the new Courthouse Square, has always had the potential for greatness. It finally seems to have a team up to the challenge. The interior has been transformed into a sleek, modern design with a grand Bud Snow octopus mural as an eyecatching centerpiece.
Large windows open onto the square and skylights fill the restaurant with a soft glow. The handful of bar tables and stools with front-row views of the action and warm breezes below are among the most coveted.
As downtown Santa Rosa continues its transformation from quiet county seat to a Wine Country destination, restaurants like Perch+Plow lead the way.
Click through the above gallery for more Sonoma County restaurants to check out right now.