All the keepsakes and mementos may be gone. The historic ledgers and sepia family photographs, paintings of cows above the fireplace, ribbons and trophies from national cattle competitions, newspaper clippings—all wiped out in a firestorm that blew through so hard it ripped truck doors off the hinges.
But the 111-year farming legacy lives on at Oak Ridge Angus Ranch in Knights Valley, a rural Sonoma community 20 minutes east of Healdsburg. Over a century ago, Massimino LaFranchi was a pioneer in this region of the county—a Swiss immigrant who bought 500 acres in 1912 and named his ranch by looking across to the trees that dotted the hilltops nearby.
In the 1940s, Massimino's sons—Henry, Al, and Nick—known to most simply as the LaFranchi brothers, grew a thriving dairy business from two Ayrshire heifers that Henry bought in 1936 as part of his FFA project at Calistoga High School. Riding boxcars around the country, they won prizes at agricultural fairs and made a name for Oak Ridge Ayrshires. One of their cows was named Supreme Champion at the World Dairy Expo in Wisconsin. But in 1975, when new dairy regulations proved expensive, the brothers made the transition from Ayrshires to Black Angus beef cattle.
Now, Cheryl LaFranchi, a pioneer in her own right, is the one to steer the family farm through its most challenging stage yet—a ground-up rebuild after the devastating 2019 Kincade fire. "We've never had cattle die like that, never," she says, standing with her Australian shepherd Buster Brown in the middle of the farm, nestled in a swale between green rolling hills. To the west is Alexander Valley, and to the east Napa Valley. When flames coming from the north and east overran the farm that October night, they destroyed nearly every building on the property, including five homes for farmworkers and family as well as eight cattle and hay barns. In the aftermath of the fire, the herd was thinned from 600 to around 400. "I've had maybe five cows in my lifetime die," says La Franchi. "All of a sudden, every time you turned around, they were sick. They gave up."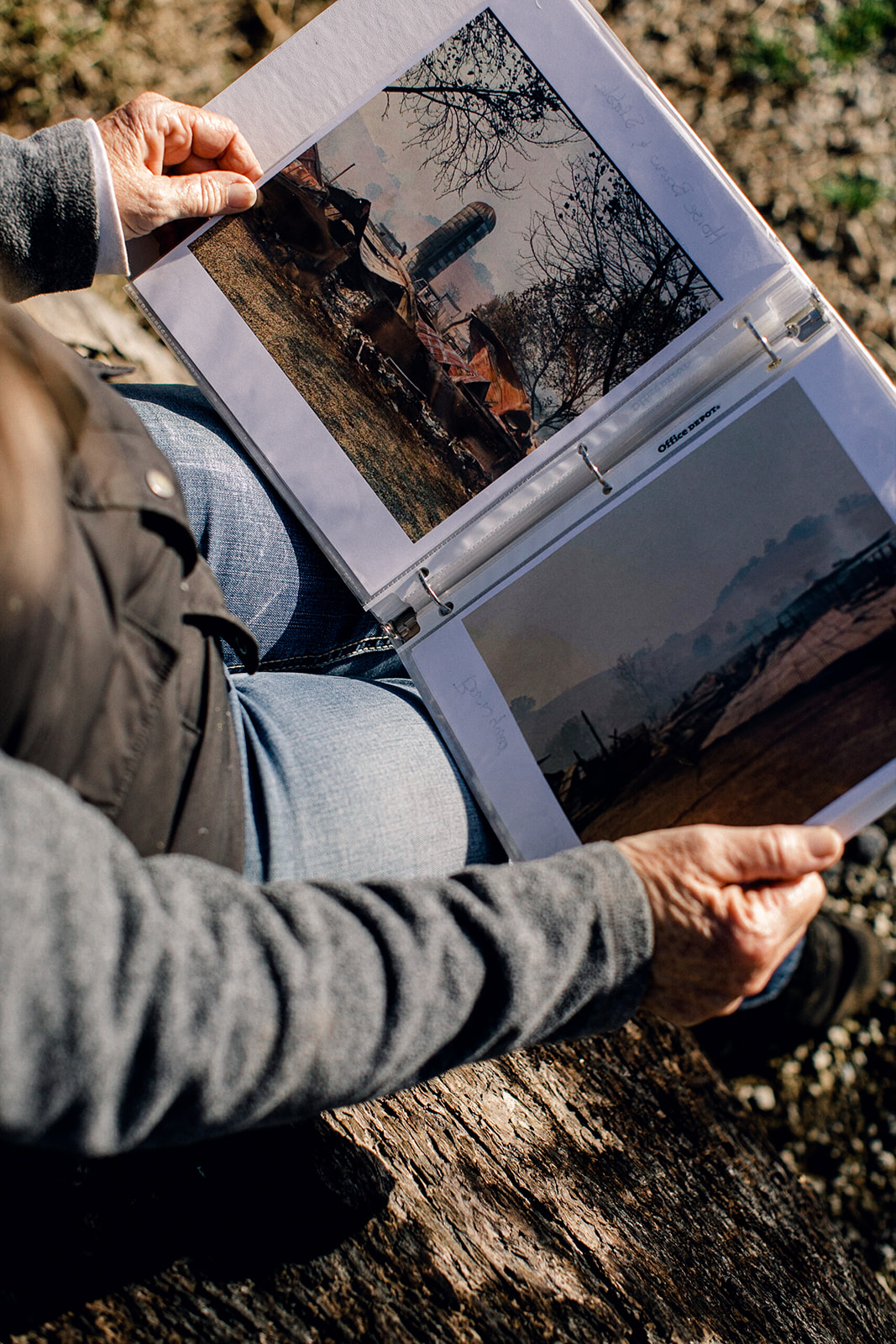 But, season by season, the ranch is coming back to life. The last of the houses was just rebuilt, and the old redwood outbuildings have been replaced by shiny red metal barns. Just the other day, over by the pond, LaFranchi spotted a bald eagle. A new family of foxes made a den nearby and a flock of around 75 geese wander the ranch, looking for bits of leftover grain. Ground squirrels and deer are still scarce, but the turkeys are back, eating hay side-by-side with the cows.
As you get to know Cheryl LaFranchi, you get to know a lot of her sayings, passed down from her father, Henry, who picked them up from his father. She'll pepper sentences with "Jesus criminy" or "holy smokes." When things get bad, they "go sideways." If something is high-end, it's "Cadillac," as in, "You might not make the Cadillac money if you do like we do, but we're doing just fine."
"When you farm, it's not all sugar and roses," LaFranchi likes to say. By the time she gets to, "I don't need to stick the fat hog to every steer that runs through the place," it doesn't matter if you technically understand or not—you get it.
Every day, LaFranchi is up by 6 a.m., often starting the day bottle-feeding young calves. Until recently, she used to run a truck over each day to Bear Republic Brewery in Cloverdale to haul as much as 40,000 pounds of brewer's grains to feed the cattle. The spent grain is a novel source of recycled nutrition LaFranchi and her husband discovered in the early 1990s, long before other ranchers took note. After Drake's Brewing bought Bear Republic earlier this year, they now source local spent grains from Lagunitas instead. Raised at first on grass and hay, the cows will eat the barley-based byproduct for the last six months to a year of their lives. It's what gives Oak Ridge beef its unique flavor, tenderness, and marbling—a different flavor profile from entirely grass-fed beef or beef finished on corn.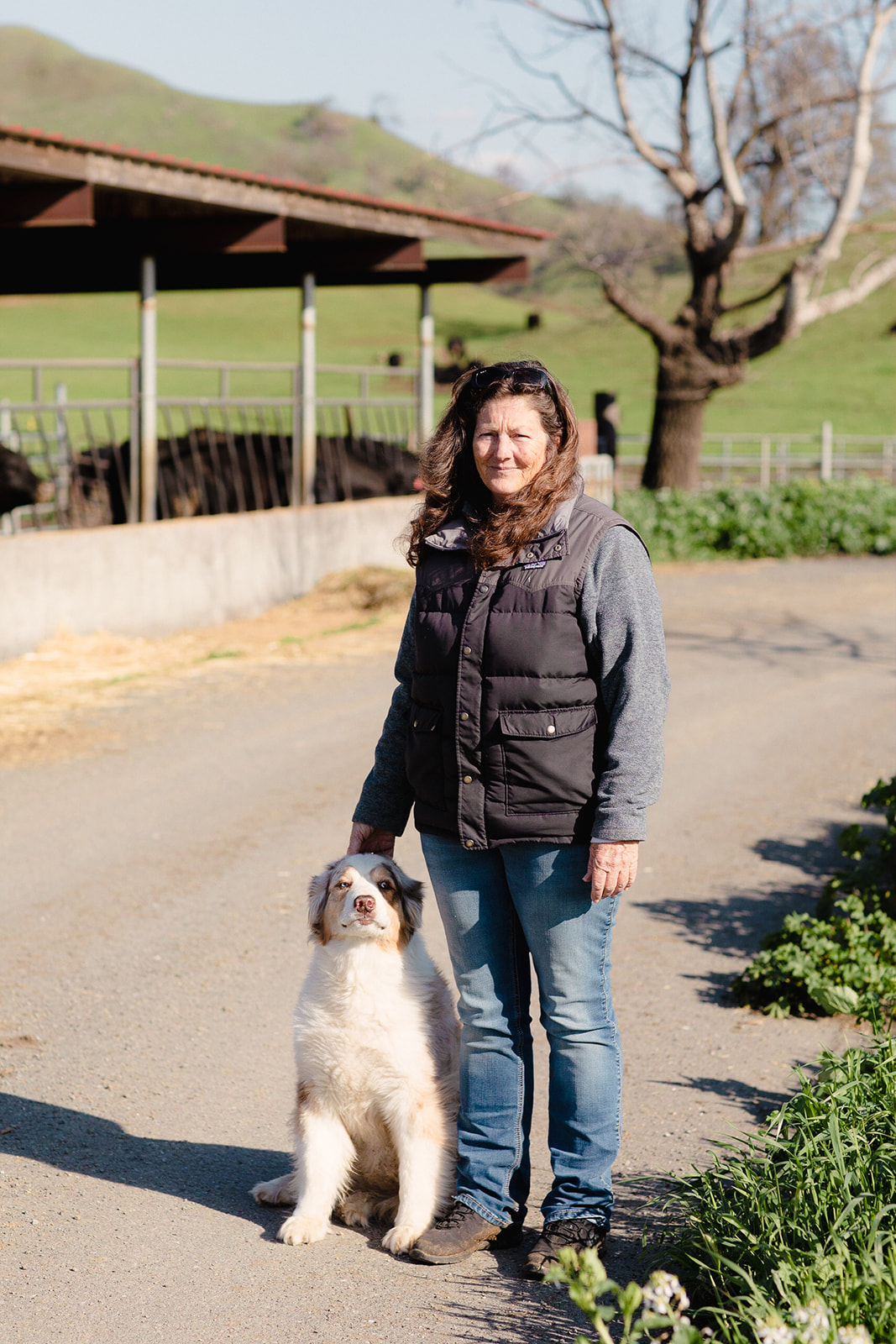 Their beef is sold primarily through Sonoma Meat Company in Santa Rosa, another family business with strong local ties. LaFranchi 's husband, Frank Mongini, a large-animal veterinarian, first approached the company in 2011, and the relationship began with just a single animal. Now, Oak Ridge sells around 12 to 14 cows a month, lending their name to the beef but leaving the butchering, marketing, and sales to S onoma Meat Company. Much of the appeal of the branded campaign is the story of the ranch and its animals. Given no antibiotics or hormones, the Black Angus graze freely, from the valley floor to the hilltops. In addition to natural grass and spent grain, they also feed on leftover almond hulls brought in from the Central Valley.
It's all part of the regenerative, sustainable farming model the LaFranchis have practiced for over a century, long before "sustainability" was a marketing catchphrase. That same appreciation for the land also translates into a love of community. That's what LaFranchi had in mind when she dreamed up the Range to Table program in 2012 with the Redwood Empire Food Bank. The idea was to use excess brewer's grains to help feed cattle in the region, even those from other ranches, and donate the beef. It's a way for cattle that might otherwise go to waste—steers with one testicle, cows with blindness or ones that are too big or too small—to go to work in the community.
"Instead of just getting rid of them and not getting a lot of money for them, we said, 'Send them up here. Frank and I will feed them, and we'll donate them to the food bank in your name.'" Ranchers in the region jumped at the opportunity. In 2018, the last full year of the program before the fire, they donated over 22,000 pounds of ground beef.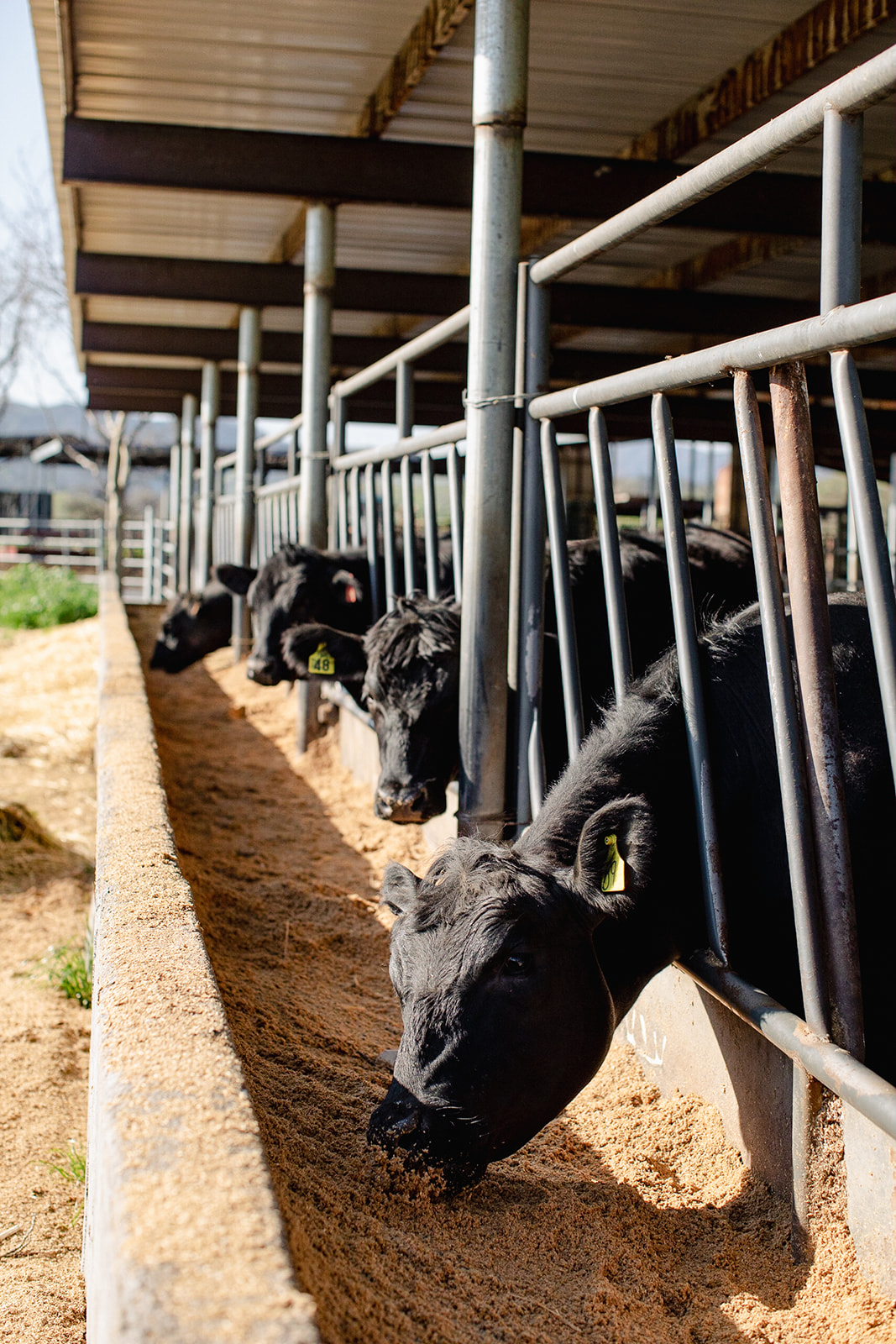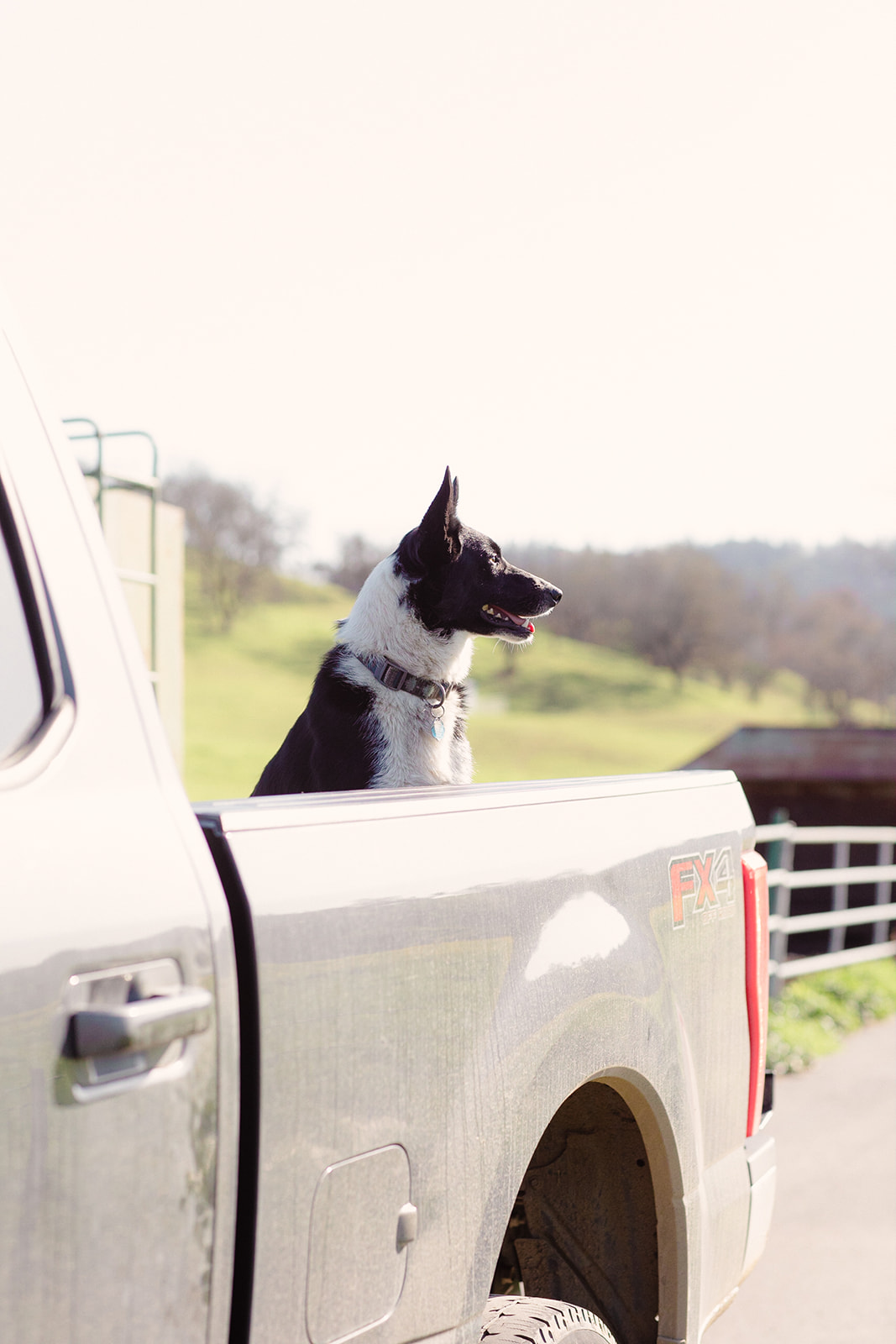 Attending a well-known industry bull and gelding sale up in Red Bluff this February for the first time since the fire, LaFranchi says she was happy "to see the bulls back in the top end of the bull sale, grading like they're supposed to." Breeding and selling cattle was once the lifeblood of the business. But these days, more than 80% of their revenue lies in the branded beef program with Sonoma Meat Company. Every so often, she' ll get a text from a friend sharing a photo of a local menu, whether it's "bacon-infused Oak Ridge Angus beef sliders" at Gravenstein Grill in Sebastopol or brisket at Butcher Crown Roadhouse in Petaluma.
Her grandfather Massimino would surely chuckle. "I think he would just be like, 'Holy smokes!'" she says. "And my dad, too. My dad would really get a kick out of it."
But Cheryl LaFranchi is most proud of keeping the ranch in the family so far. She doesn't have any children of her own. Her brother works in computing. Her two nieces work at a nonprofit and at Redwood Credit Union. And her nephew is an airplane mechanic.
"But everyone still lives on the farm," she says. "That, when it's all said and done, will be my greatest accomplishment—that the kids were able to come back to the ranch and stay on the ranch. It's not much of a family ranch if there's no family."