The rural life suits Avery Hellman. The artist, who grew up in San Francisco and Marin, moved to a 250-acre ranch outside Petaluma six years ago seeking a grounded life and plenty of space to write songs and create music.
Avery and partner Andy Fahlander Hellman live in a 1920s Sears catalog house with a wide wraparound porch that's been renovated and expanded over time. They share the property with plenty of animals, both wild and domesticated—balancing creative pursuits with an interest in raising their own food and managing the land sustainably. It's a quiet life, closely connected to the rhythms of nature—all of which is to say, they come quite honestly by their well-broken-in leather boots.
The home they've created calls forth a particular sense of place, says Avery, who uses gender-neutral pronouns. "For me, and for other people who live in rural places, the natural world is just as big a deal in your life as another person: whether or not it rains, what predators are around, whether there's a fire. Those things are deeply impactful in your emotional life."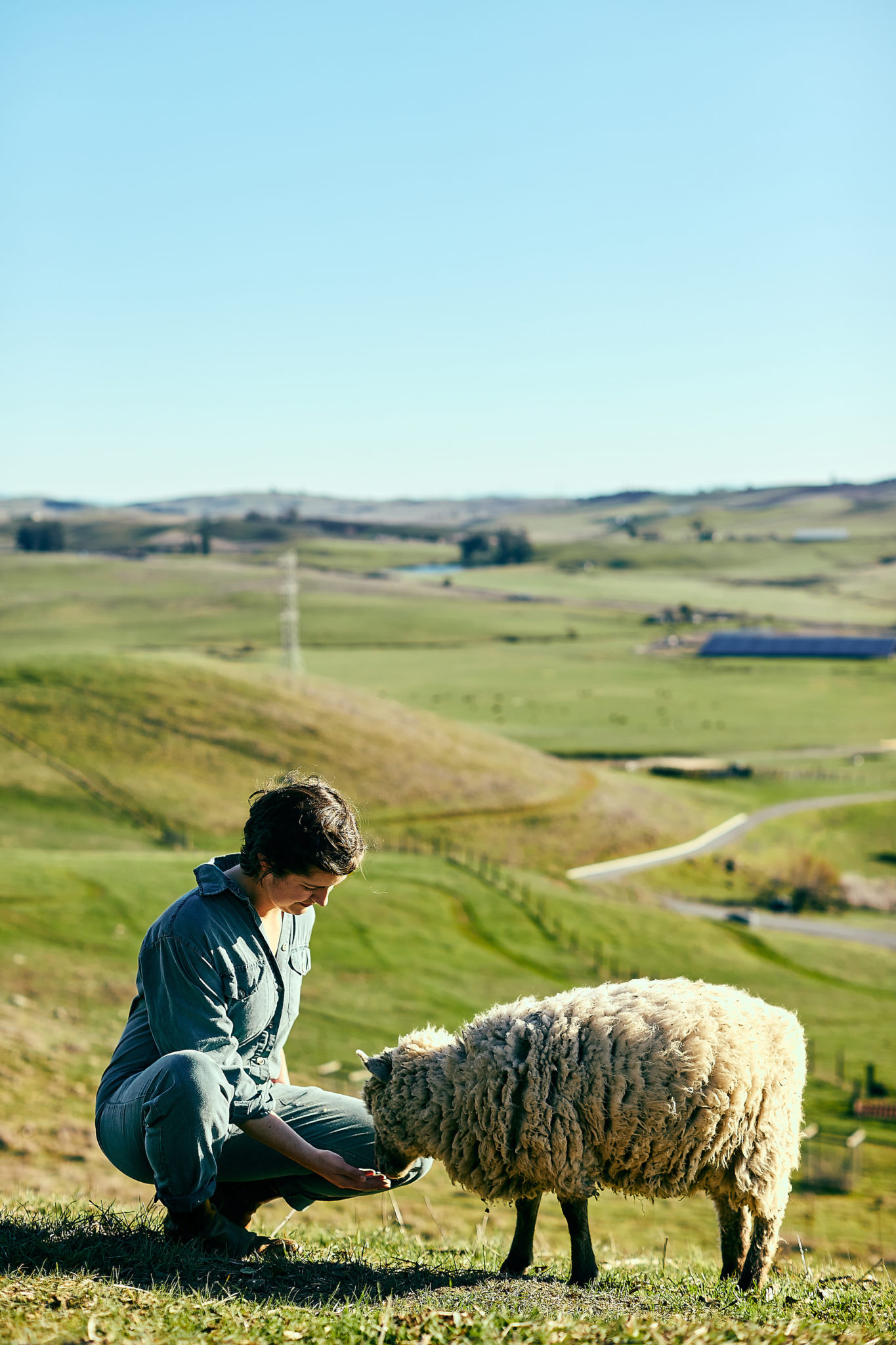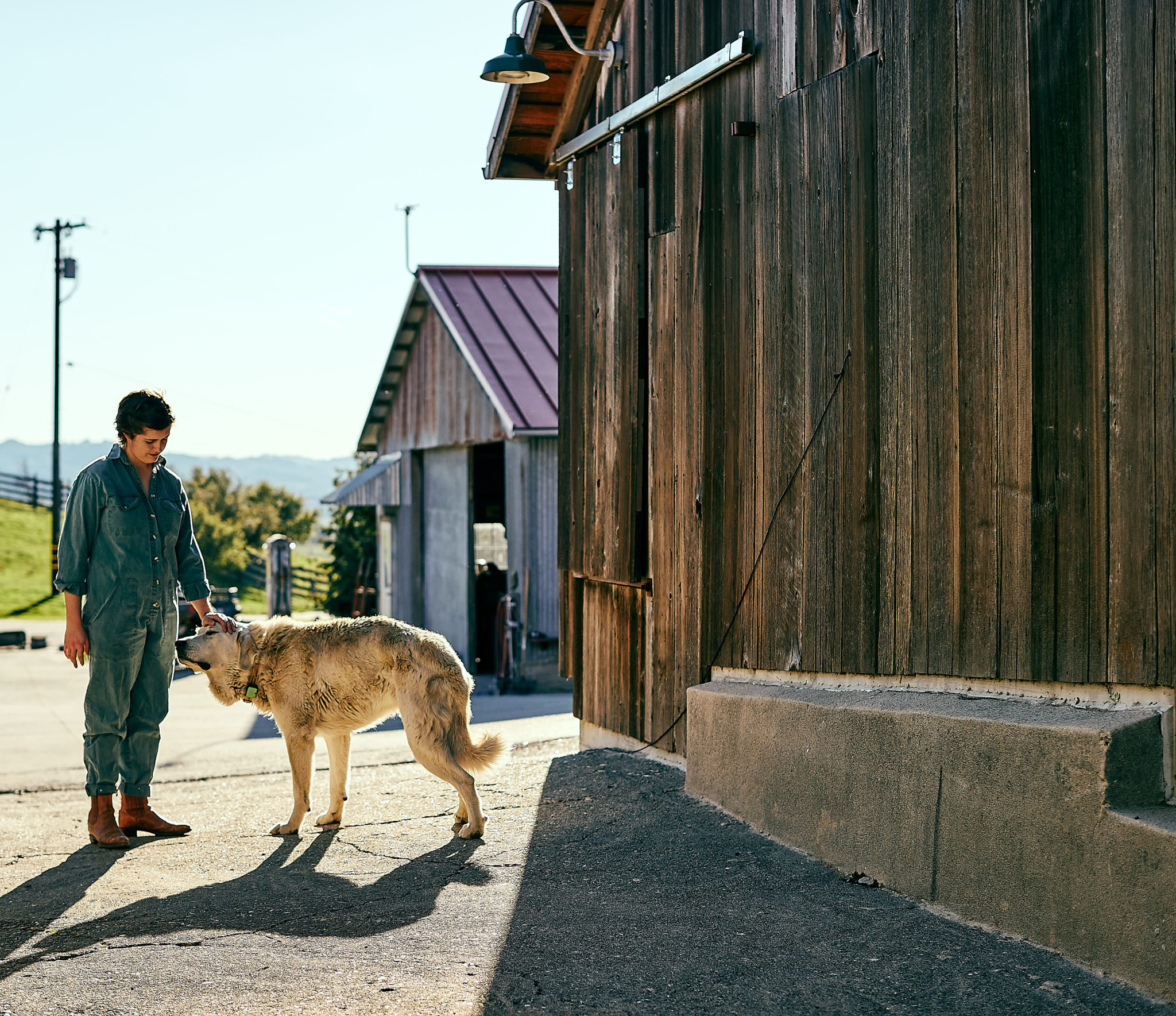 The grandchild of philanthropist Warren Hellman, who founded the Hardly Strictly Bluegrass festival, Avery tells these stories both in music and through a podcast, "Where the World Begins," that brings home truths of rural Sonoma life, including interviews, thoughts on sustainable land use, even questions of identity and character.
"I felt like rural stories were not always fully represented, and even sometimes misrepresented," explains Avery. "I wanted to affirm this way of living. I don't think that the people who make our art and our music come from just two cities on the coast. I just don't see it that way."
To Avery, the land is a living character in their creative work, and so too are the many animals that live upon it. On the property are five horses, a pair of mini donkeys, dozens of sheep (both babydoll Southdowns and a rare breed raised by the Navajo for wool to weave rugs), 14 cattle, flocks of chickens and guinea hens, and "loads of dogs" including Guy, a grizzled and loveable Great Pyrenees mix who helps guard the livestock.
Avery, who has been riding since they were a kid and has a rescue mustang in training for some barrel racing later this summer, says horses have a lot to teach about humanity: "They're such a great mirror for people. If they're not willing, if they're not learning why you're asking them to do something, then you're asking wrong. You have the responsibility to think it through and try to find an alternative path."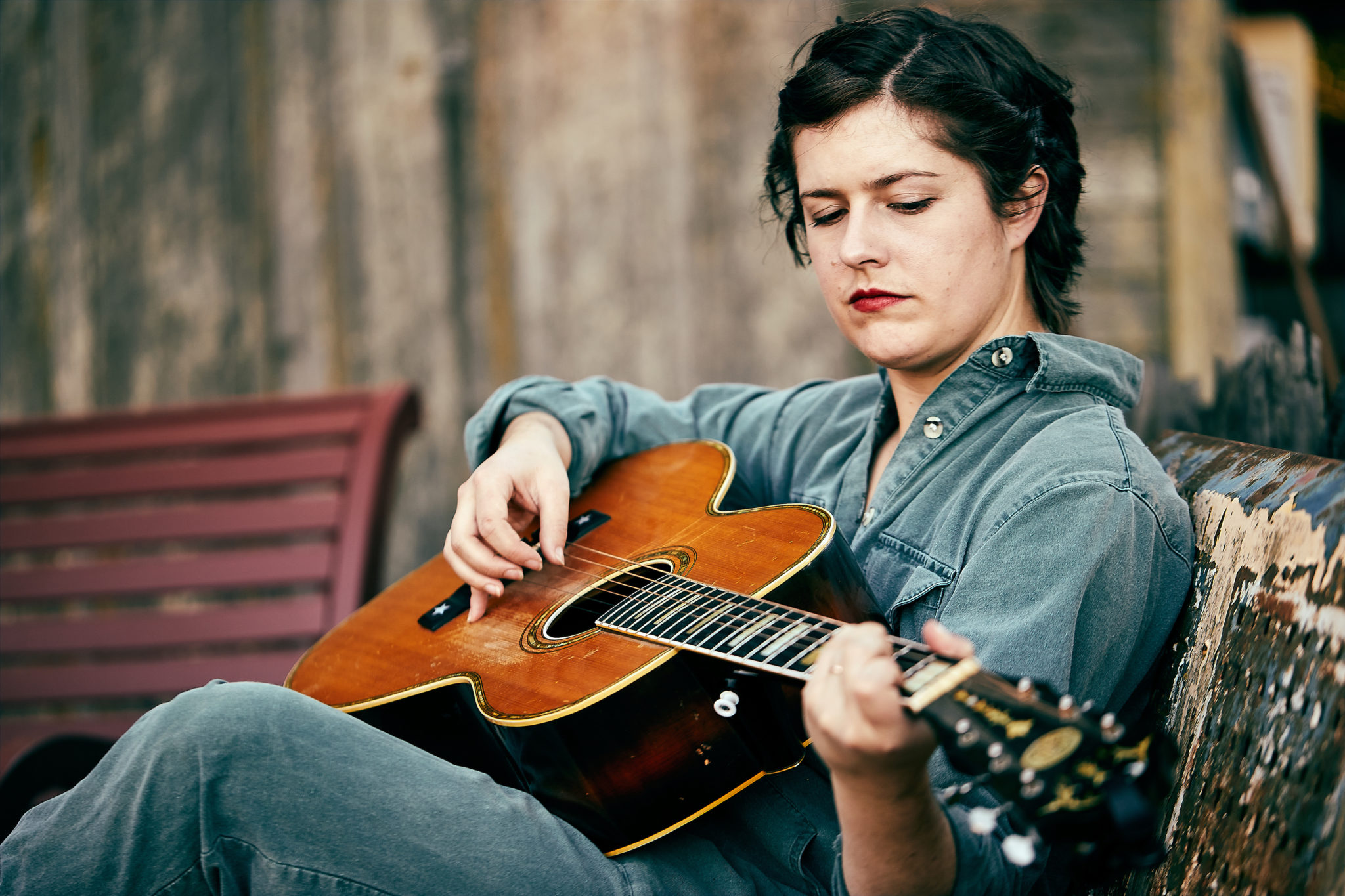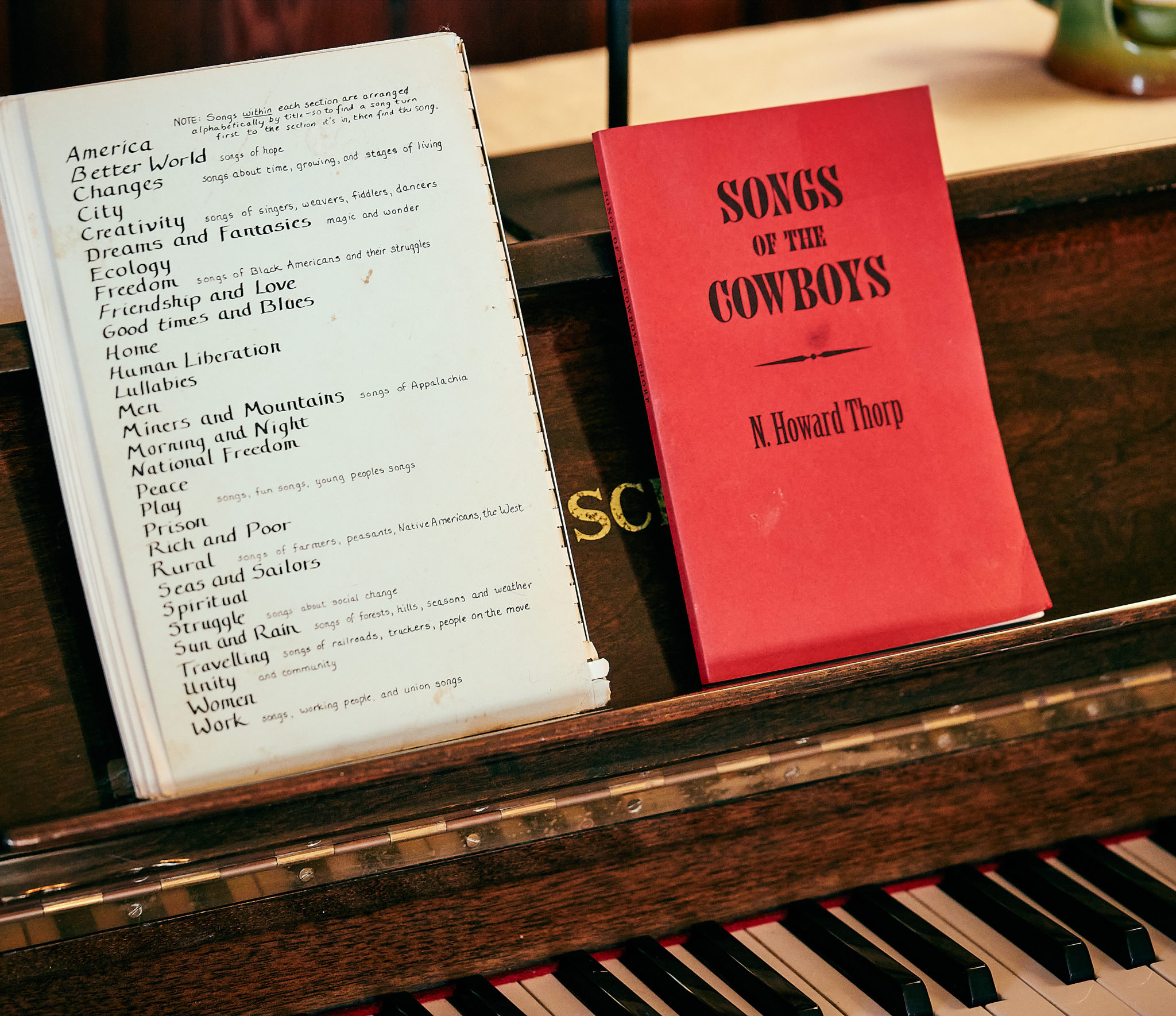 Spring on the ranch, says Avery, is an inspiring time for both people and animals, a time of massive expansion. "The sheep and cattle have so much to eat, with all of the new grass, and you feel so hopeful about all of the resources the land has to give. It just feels infinite." Avery forages for miner's lettuce, which grows widely, while wildflowers—storksbill, poppies, lupines, even wild campanula—blanket the ranch's steep, hillside pastures. And there are winter greens on offer in the garden, though it's still a bit of a leaner time, as heat-loving tomatoes and peppers haven't yet gotten going.
And, of course, now is also lambing time, the fourth season they've welcomed spring babies at the ranch. It can be busy, says Avery, especially if there are orphans needing to be bottle-fed three times a night, as there were last spring. "Seeing the baby animals be born, and their resilience, is pretty remarkable. It's just so much fun to be around. The funniest thing is they'll go to the pasture when they're a week old, and instead of staying with their parents, they'll group together and run and jump all around as a crew."
Avery views the property as playing a role in modeling sustainable land use, calling upon the knowledge of longtime ranching neighbors and local groups like the Sonoma Mountain Institute and the Sonoma Ecology Center. They're involved in researching new methods of grazing cattle and sheep to help pastures become more resilient, and they've invited these environmental organizations to the property to help restore waterways and conduct bird population surveys. Ones they see often—red-tailed hawks, Cooper's hawks, American kestrels, white-tailed kites—are indicator species whose presence gives clues to the overall health of the landscape.
For Avery and Andy, each day's creative projects—songwriting and rehearsing or perhaps working on a video or podcast project—are punctuated by calls to tend to chores with the animals and the garden. The two artists constantly feel the pull of the landscape — always inspiring but at times unforgiving — a feeling that takes a deep hold in their work. As the sun sets, there's time to circle back from work and pause for reflection. "I'll go on a walk with my partner and the dogs in the afternoon, after most of the day's work is done, as the sun is setting," says Avery. "And it's a time when you can just enjoy what spring has to offer, with that mixture of the moisture and the rain, and the work."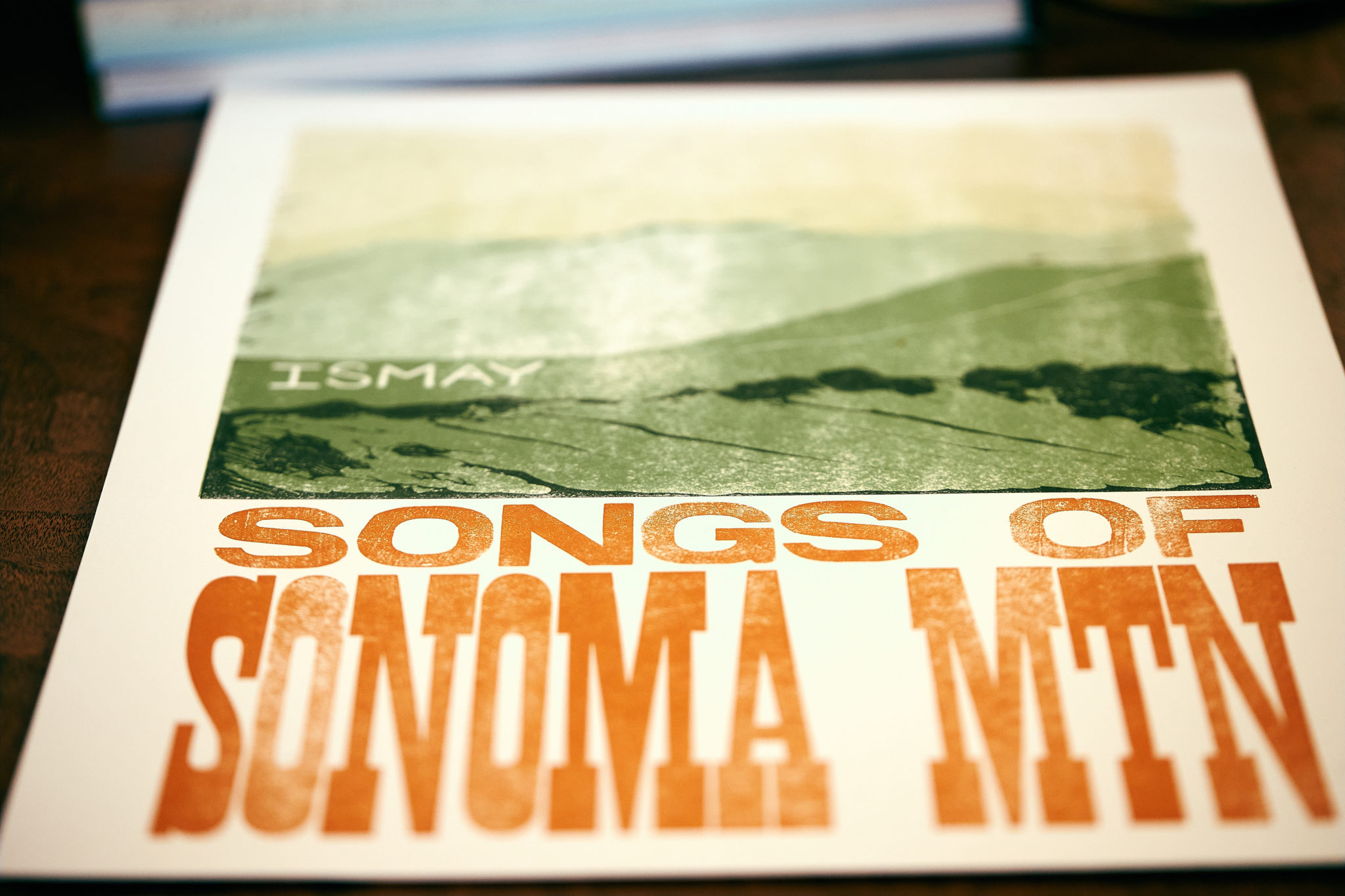 Stories and songs of Sonoma Mountain
Avery Hellman has been interested in audio storytelling since high school, when they created a senior project inspired by the storytelling on the radio show "This American Life." Their new podcast, "Where the World Begins," is about the connection people make with the land, with stories set on Sonoma Mountain and interlaced with Hellman's own music as well as delicate soundscapes they recorded at the ranch.
Avery comes from a musical family. Their grandfather was a bluegrass banjo player, and their father is a drummer whose band often rehearses at the ranch. Avery retreats to the large sheep barn for songwriting sessions and keeps a studio in one of the other outbuildings, where they spent a few months making a stop-motion video for one of the songs on their new album, "Songs of Sonoma Mountain."
To listen to episodes of their Sonoma Mountain podcast, "Where the World Begins," or to find their album "Songs of Sonoma Mountain," which was named one of the Bay Area's top ten albums of 2020 by KQED Arts, visit www.ismaymusic.com.