Some people watch the Oscars to see who wins the awards, and others just want to ogle the latest fashions hitting the red carpet. If you want to emulate your favorite film star's style for an Academy Awards party or your next black-tie event, you don't have to go to Hollywood or be an A-list celebrity. Get a glamorous, Oscar-worthy look with any of these 5 dazzling gowns, all available in Sonoma County.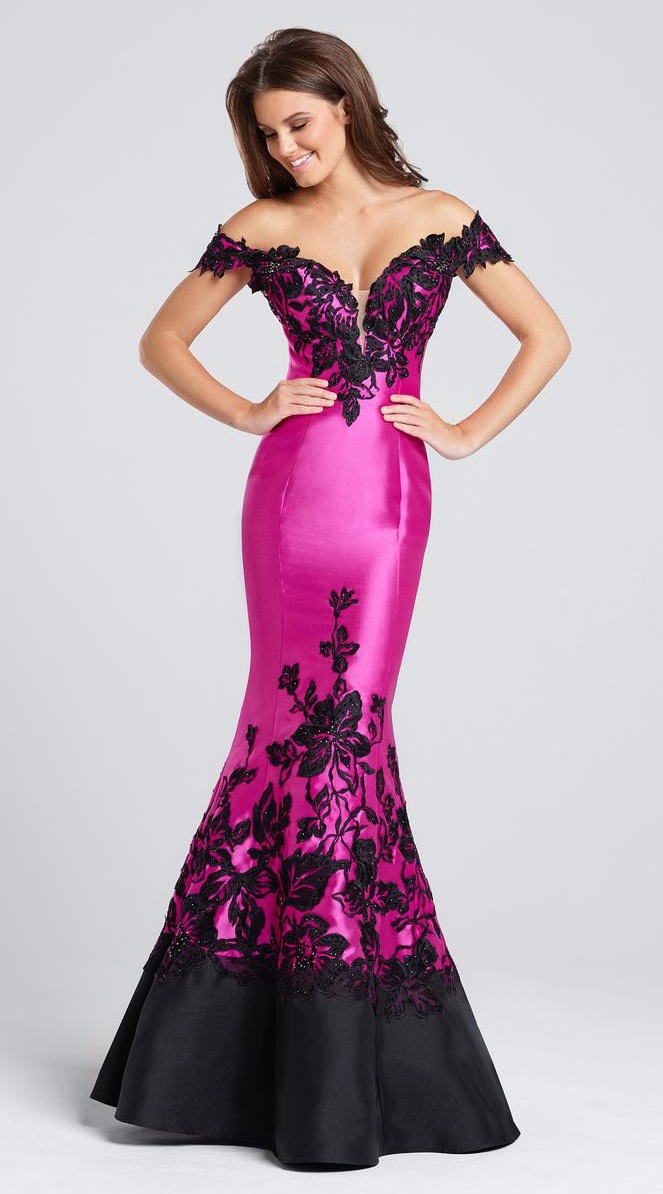 Bright Colors
Vibrant colors were everywhere on the red carpet for last month's Golden Globe Awards. From brilliant and bold yellows to hot pinks, the stars shined colorfully. This fuchsia and black gown by Ellie Wilde from Starlet Bridal and Prom would be ideal for a red carpet walk at the Oscars. Its open back, plunging neckline and lacy embroidery is sure to turn heads.
Fuchsia Off-the-Shoulder Trumpet Gown, $498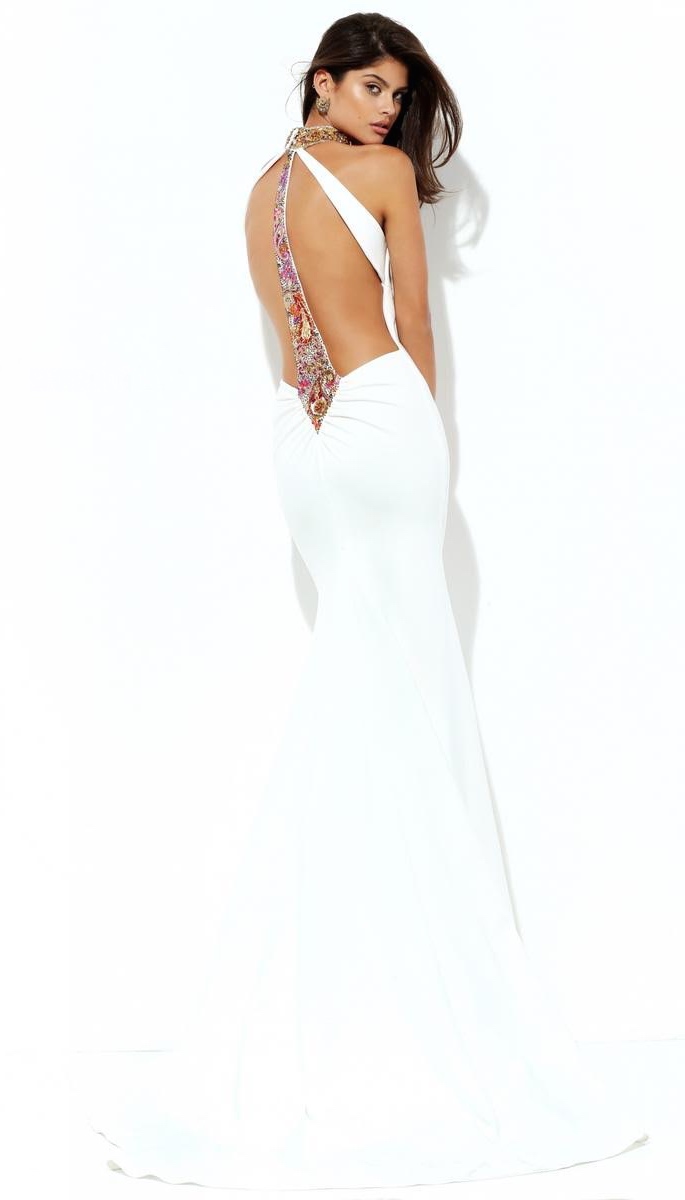 Head-turning White 
An optic white gown radiates glamour, especially when multicolored stones are added around the neck and down a plunging open back like this Sherri Hill gown from Starlet Bridal and Prom. Bright white was worn by several stars at the Golden Globe Awards, including  Issa Rae and Sienna Miller, and white is sure to make an appearance at the Oscars.
White Gown with Embellished Neck and Back by Sherri Hill, $518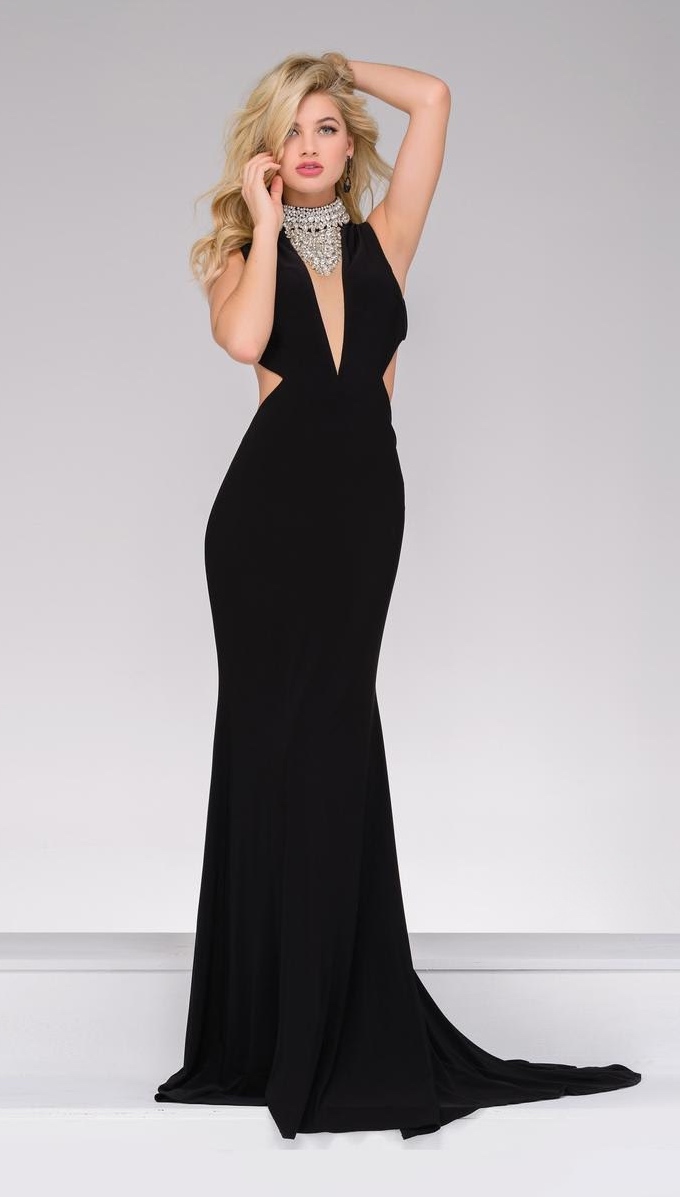 Take the Plunge
Plunging necklines, cut-outs and body-fitting silhouettes are the latest trends in evening gowns. Add some bling, such as a jeweled neckline, and you'll be feeling like an award winner. This classic black dress by Jovani Couture is from Starlet Bridal and Prom and also comes in hot pink and royal blue.
Fitted Gown with Embellished Neck, $530
Starlet Prom and Bridal, Montgomery Village Shopping Center, 730 Village Ct, Santa Rosa,(707) 544-0334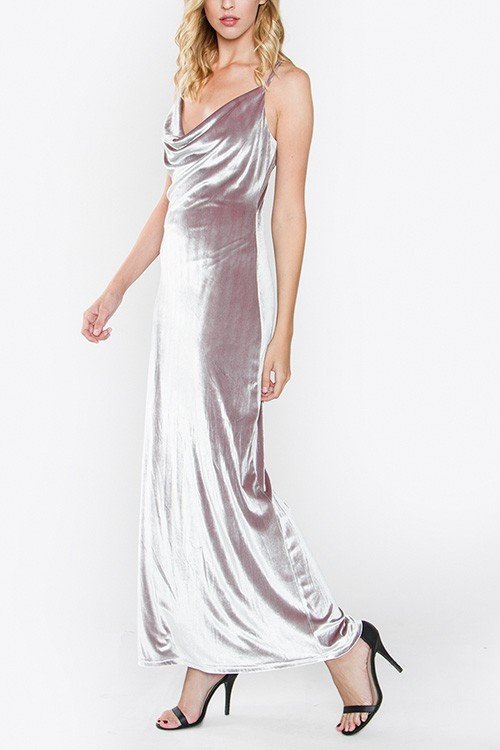 Slinky in Silver 
Drape yourself in silvery velvet for an Oscar-worthy look. This affordable gown from Bella Vita Sonoma has a draped neck, double camisole straps, and a criss-cross, cut-out back design. Stars like Naomi Harris and Nicole Kidman donned silver gowns at the 2017 Golden Globe Awards.
Isabella Maxi Dress, $120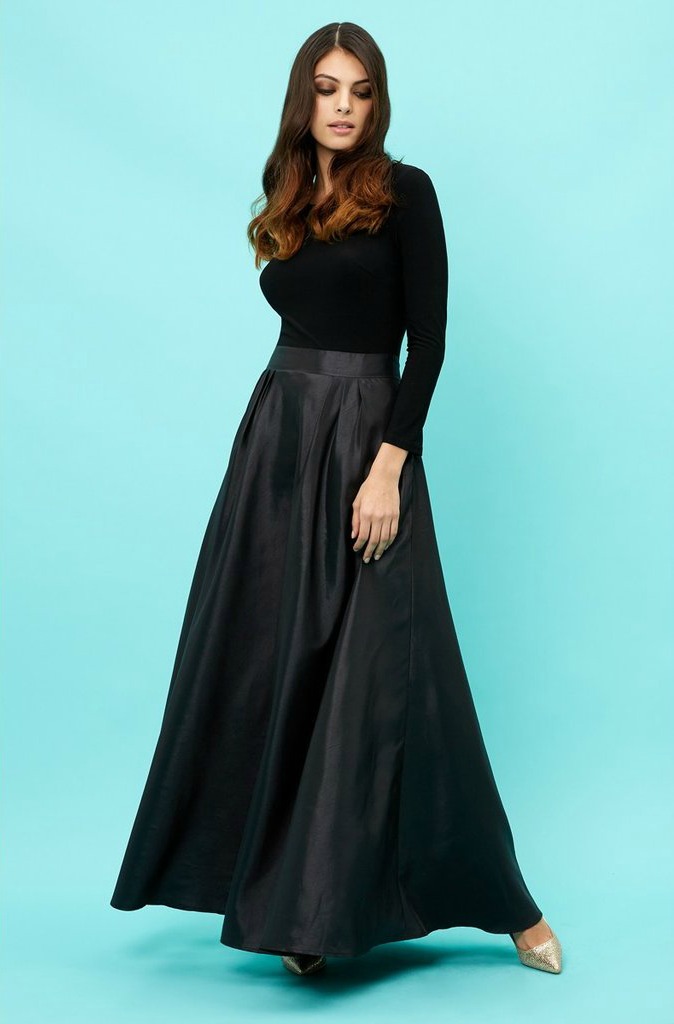 Glamorous Coverage 
Perhaps a modest gown is more your style. If so, this Dior Dress from Bella Vita offers both coverage and classic style. A soft jersey top and a lined billowing black skirt, both in black, pair together for a gown that also has pockets. Who doesn't love pockets on a dress?
Dior Dress, $175
Bella Vita Sonoma, 457 1st St W, Sonoma, (707) 935-8206