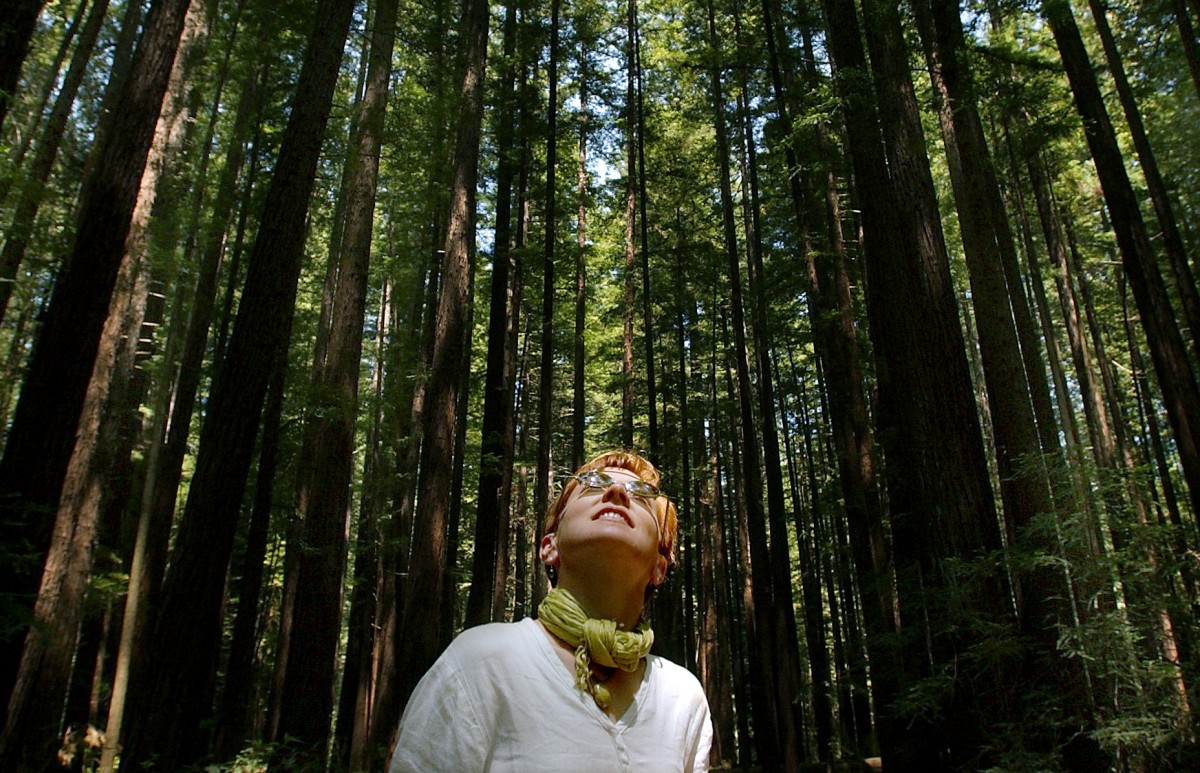 Modern life can get pretty hectic. With all the stress and noise we deal with on a daily basis, an escape from it all is just what we need when we go on vacation. Get a break from all your calendar alerts, text messages and commuting woes, by spending a week in the Sonoma County woods – here are three forest getaways by the Russian River that will inspire some serious joie de vivre: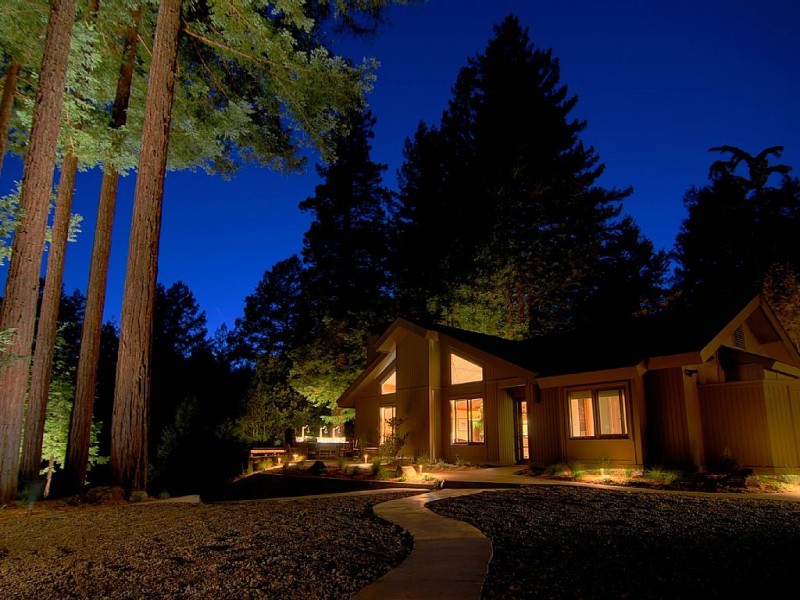 This wooded vacation retreat in Cazadero sits on five acres of forested land right above the relaxing gurgle of Austin Creek. This estate has room for eight, so if you've noticed your friends are looking a little tired, you may want to suggest a week-long getaway – no phones allowed. There's plenty of room for a large group, the estate is spread out to encompass the main house, guest house, cabin, and yoga studio.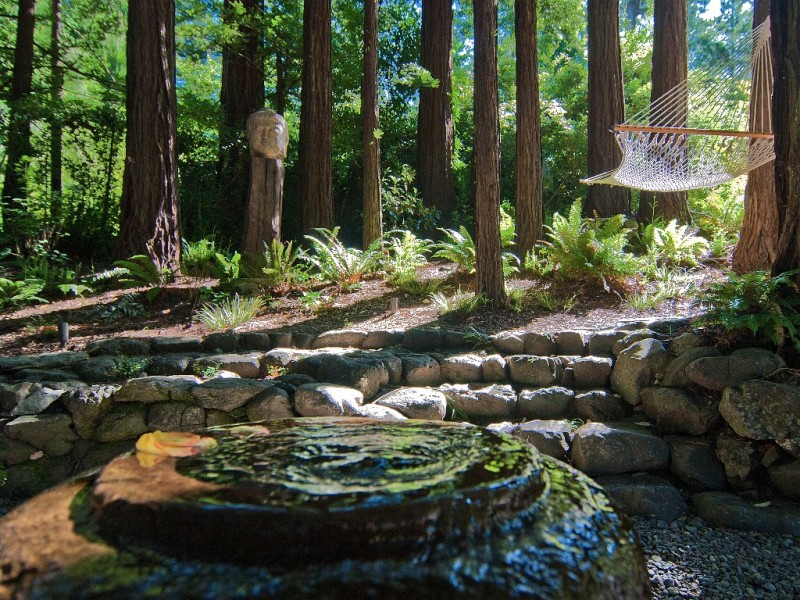 Steps from the main house you'll find the first oasis of calm; a custom Buddha garden with a fountain to set the mood for meditation, or some leisure time swinging in the hammock.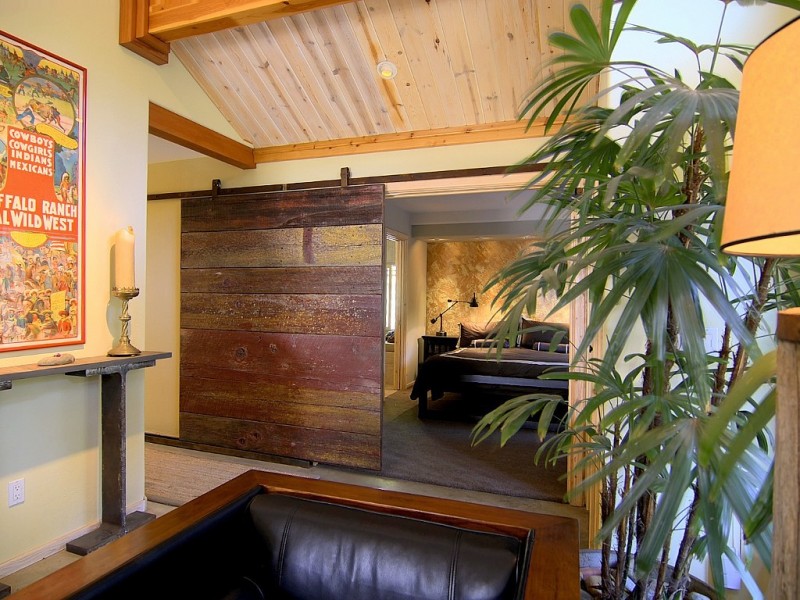 The master bedroom in the main home can be closed off with a repurposed sliding barn door. After a day of hiking, swimming, or using the Yoga studio it provides a closed off escape to catch up on a good book, or get a restful night's sleep.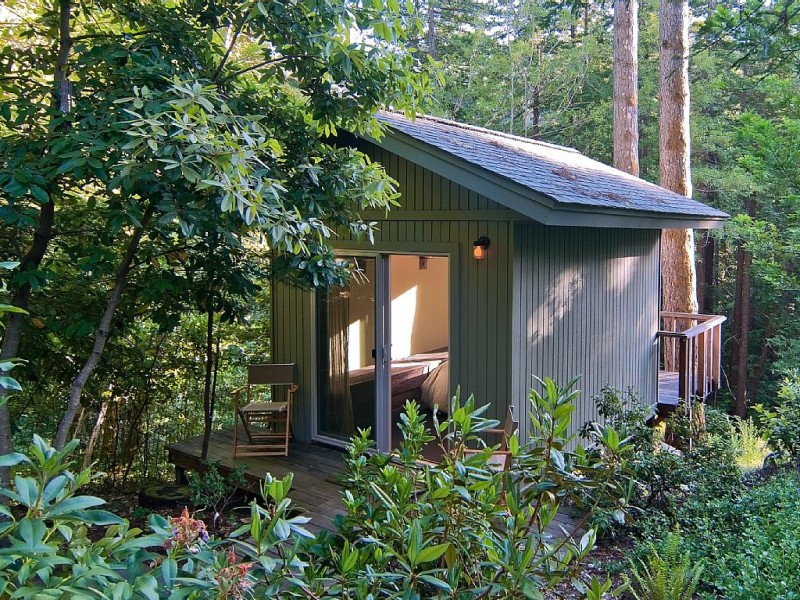 The yoga studio is a tiny cottage surrounded by towering redwoods, and certain to help even the most frazzled individual find their center again. Hopefully, you didn't really leave your phone at home, because the studio is equipped with a Sonos sound system that you can control with your smartphone: make sure to have your favorite playlist dialed in.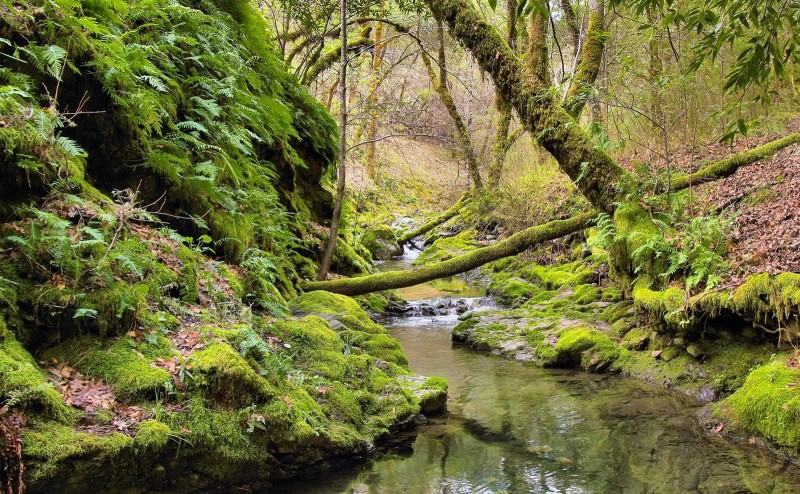 After a few deep breaths, you can follow any one of the trails around the property to enjoy the seasonal streams and waterfalls, or keep wandering until you get to Austin Creek State Recreation Area where you can enjoy hiking trails and wildlife watching.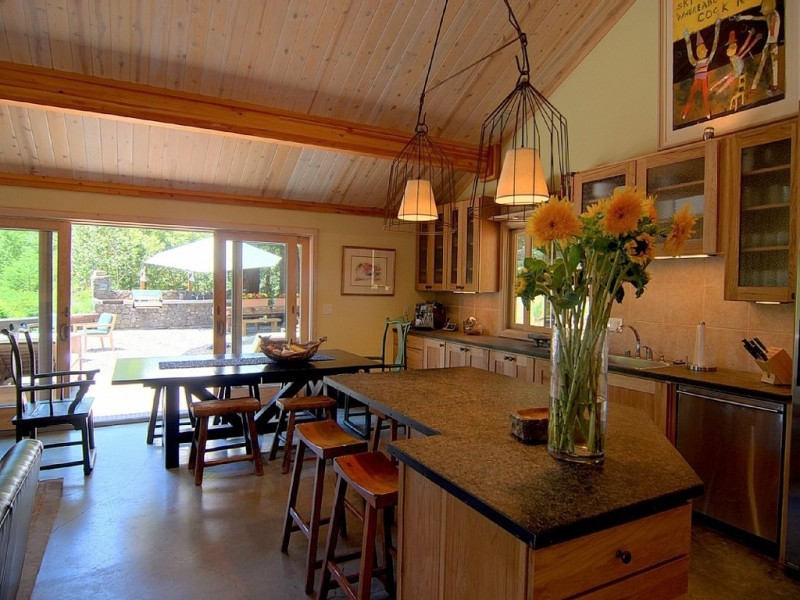 Though you came to enjoy the woods, every adventurer needs to nosh, and this kitchen has everything you need to make a four-star meal. Besides a granite island that has room to allow multiple people to slice, dice and prepare the meat and veggies, there's also a professional six burner Wolf range/oven for you to cook everything on just the way you prefer it.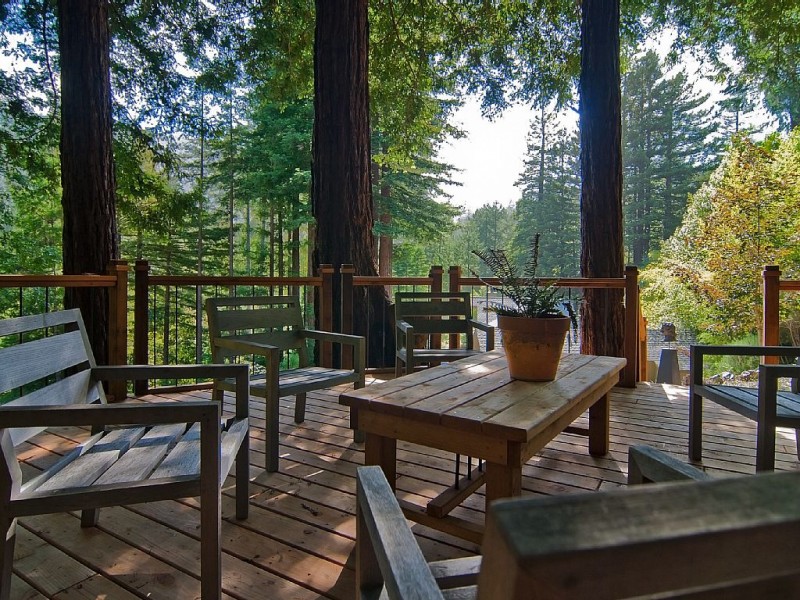 As the day winds down, there's no better way to enjoy the best of both worlds than by pouring a chilled glass of Riesling and relaxing on the upper terrace. Listen to the birds get ready for the evening and feel your stress melt away.
Book a week or two to recharge your batteries: Elements Retreat, 2880 Austin Creek Rd, Cazadero, CA 95421, (415) 360-3310. www.homeaway.com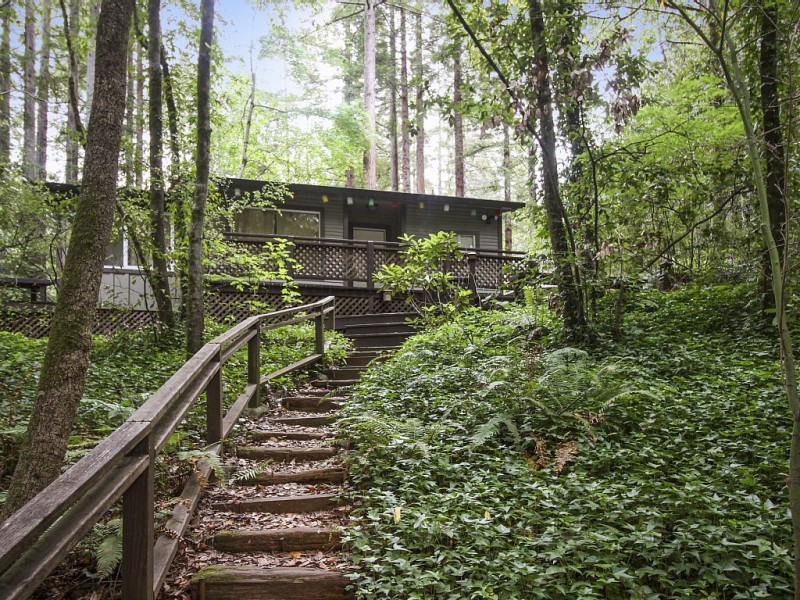 The town of Guerneville in the Russian River Valley is the definition of laid-back. The vacation homes you'll find here look more like charmingly eccentric cabins; nestled in redwood- and fir-covered hills, far from the hustle of everyday life. The Falling Leaf vacation home is no exception. This 2 bedroom, 1 bath home is surrounded by towering redwoods and has a Japanese teahouse that can be used as a separate getaway from the main home.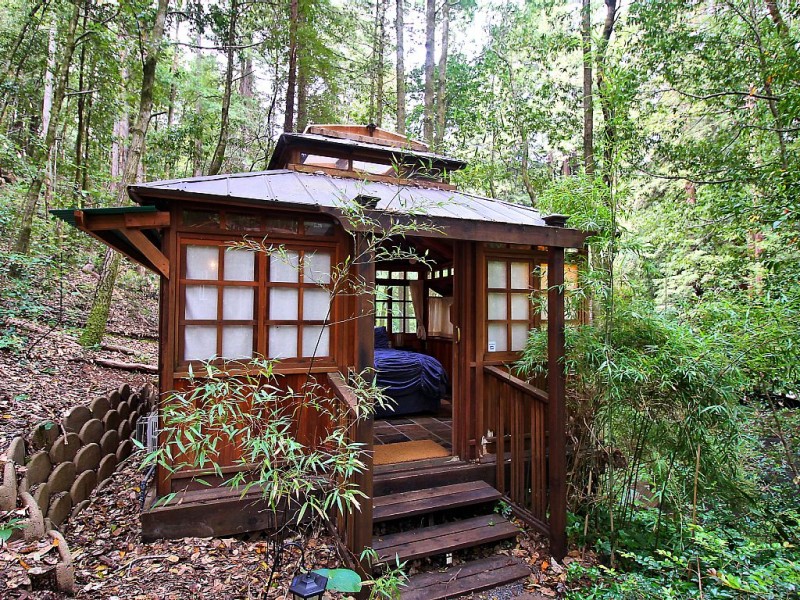 The custom built wooden teahouse features a gas fireplace, slate floors, and windows that offer views of trees all around. It's the most comfortable way to relax in the forest, and after a couple of days, you'll never want to open your laptop again.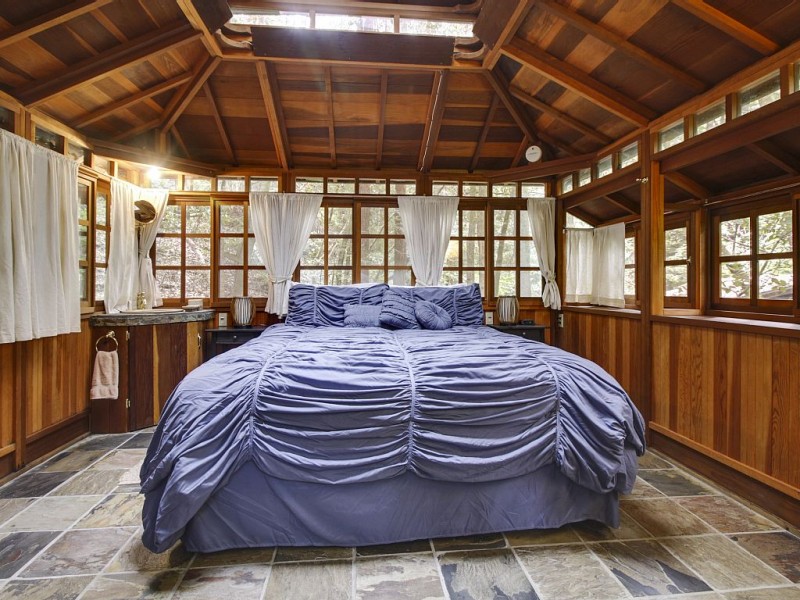 The teahouse features a luxurious King bed to relax on during an afternoon siesta – and to gaze at the stars from right before sleeping – there's a skylight above.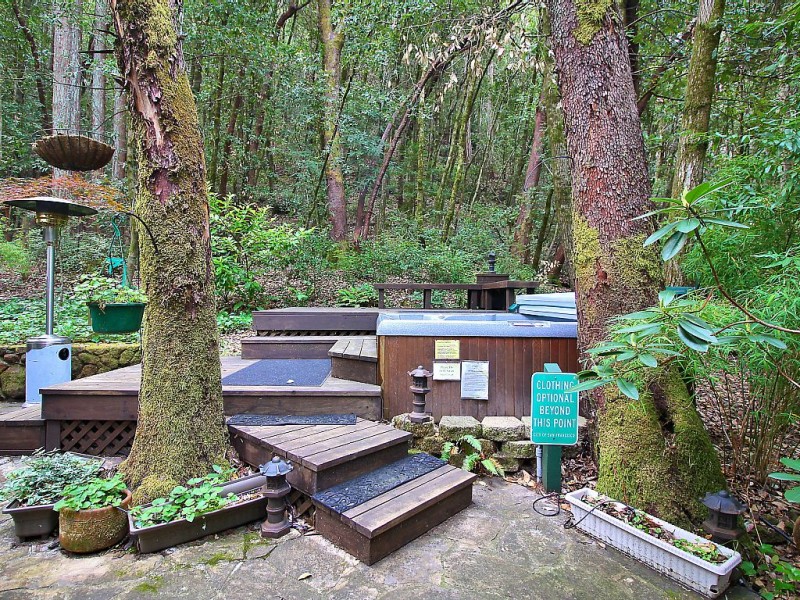 Falling Leaf comes with a spa providing a cozy space to unwind while watching the sky in the evening. The hosts have helpfully placed a sign by the spa, letting you know that you're about to enter a 'clothing optional' area. Just note that it gets cold in the forest, so a bathing suit, large towel, and bathrobe would be advised if you're planning on a nighttime adventure.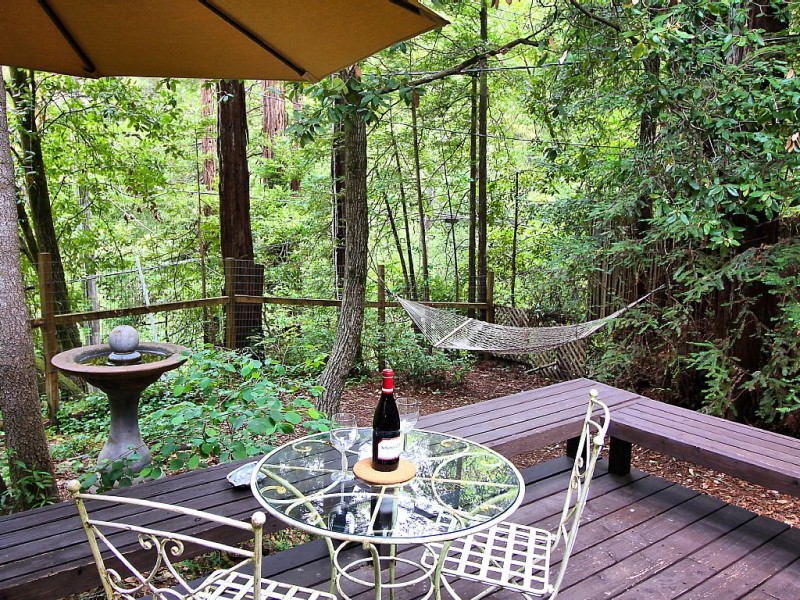 Sitting on a deck in the middle of a thicket of green is much different than sitting at a desk surrounded by gray walls. Watching the leaves fall will be a memory you can bring back to the office to help get you through the months until your next vacation in the woods.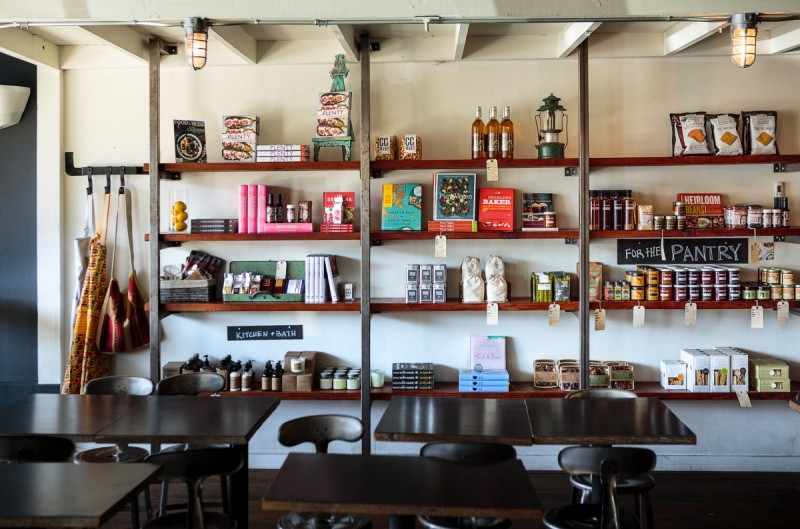 Take a break from cooking meals – Guerneville has a great lineup of restaurants. Enjoy breakfast at Coffee Bazaar, contemporary California cuisine at Boon Eat + Drink, superb seafood at shoe-box sized bistro Seaside Metal, locally made pies and ice cream at Guerneville Bank Club, Oprah's favorite biscuits at Big Bottom Market (or pick up your picnic provisions!).
Take a deep breath and watch the leaves fall: Russian River Vacation Homes, 14080 Mill St./PO Box 418, Guerneville, CA 95446, (707) 869-9030. www.riverhomes.com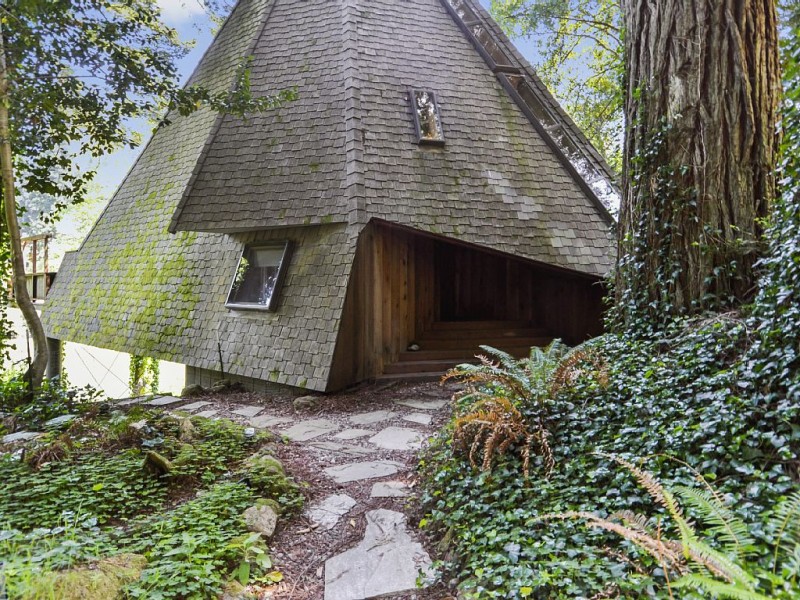 The pyramid house in Monte Rio looks like a home built especially for gnomes, and will make you feel like the forest truly is where you belong – at least for the week.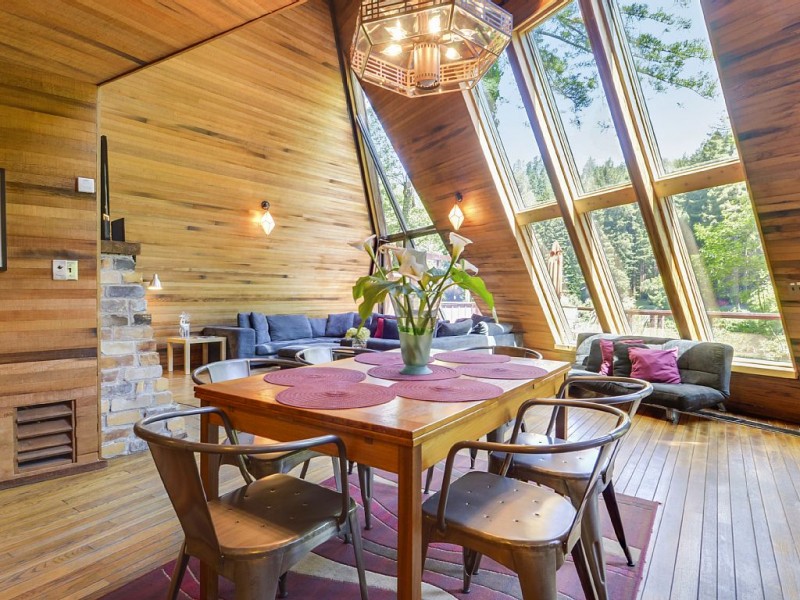 The dining room is a stunning example of how the exterior architecture has an effect on the interior space you'll be staying in. Wood is used judiciously throughout, creating harmony with the redwoods outside.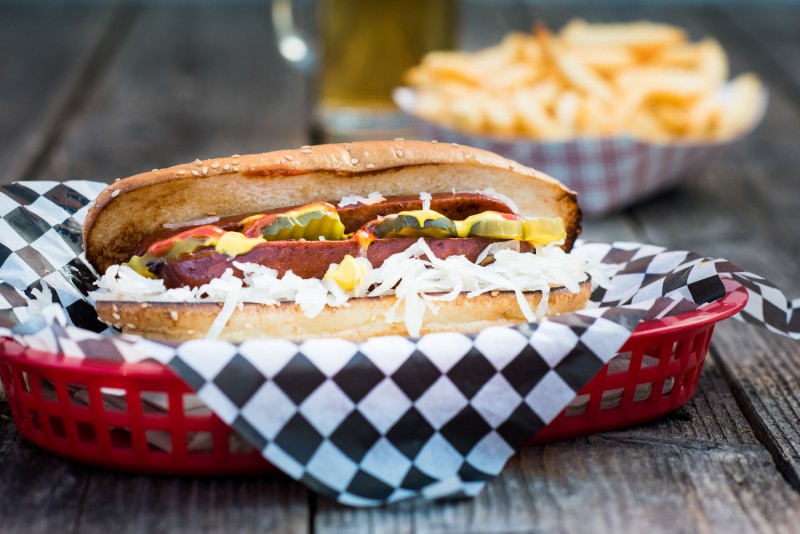 Guests need to provide their own meals, but with the Hamburger joint Rio Café Take 2 nearby, a gourmet Akaushi Beef burger is on the itinerary along with a wide selection of hearty breakfast plates.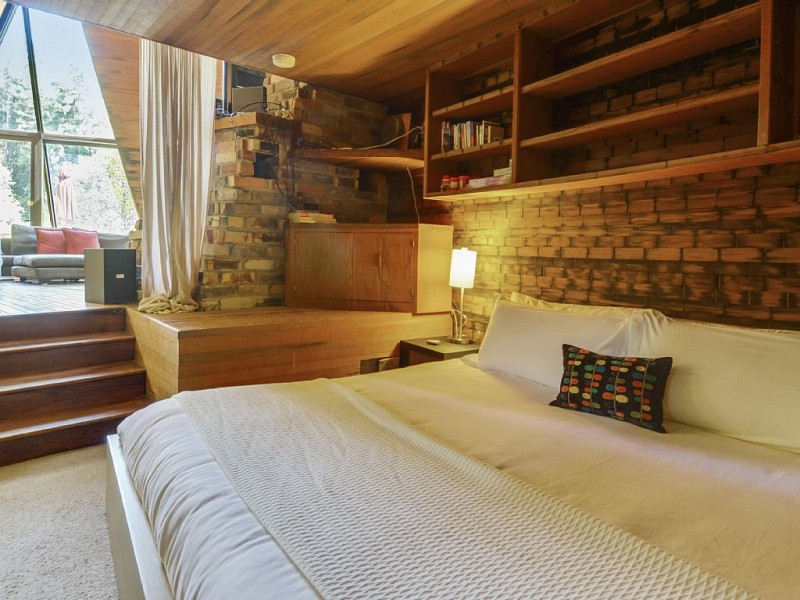 The custom bedroom is part of an open floor plan. This house is small, but it has plenty of hidden corners to ensure you can find quiet when you need it. There's also a second story that includes an additional bedroom, bathroom, and sitting area with an expansive deck outside.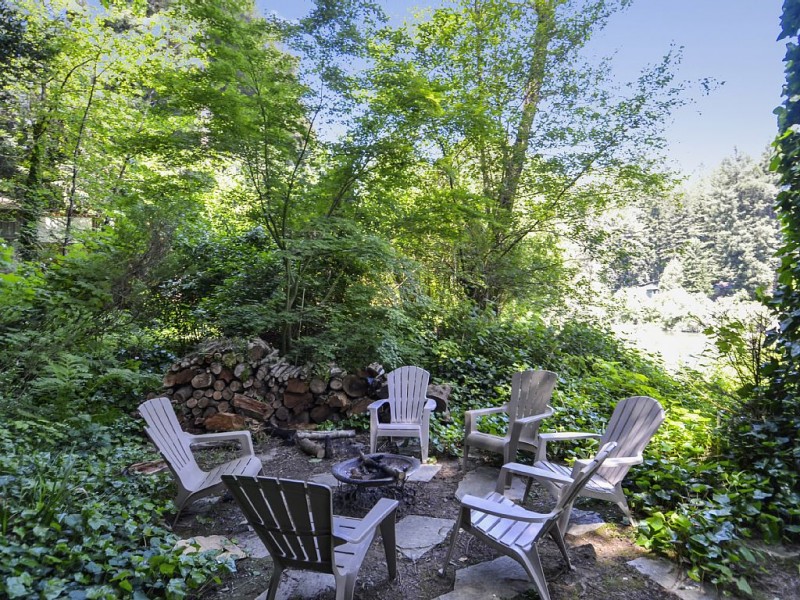 Though this house is captivating for its one-of-a-kind look and feel, this view is why you're here – an outside oasis to sit and unwind in with friends and family, or a loved one. From the fire pit area, there's a path down to the river and from mid-June to the end of September, 2 kayaks are available for use.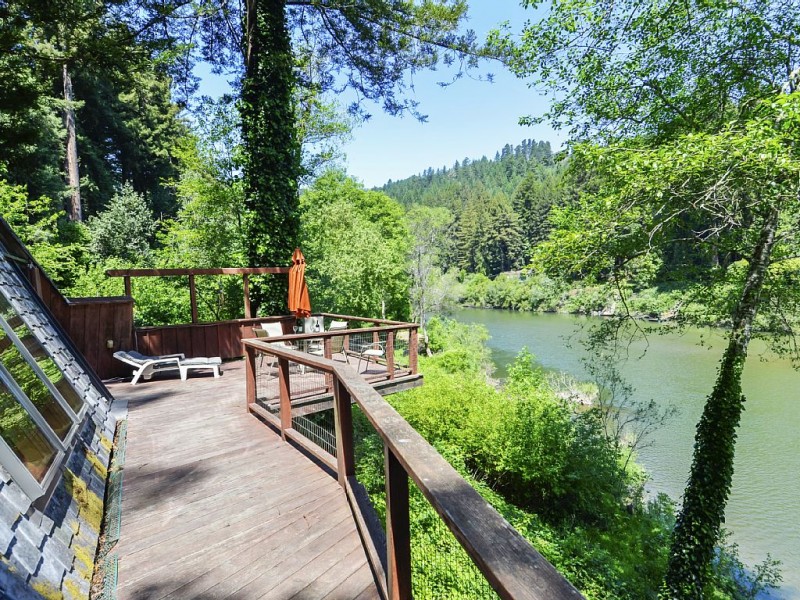 If you're not feeling especially aquatic, you can choose to sit on the upper deck and spend your afternoon enjoying the trees along with a close-up view of the Russian river. There's nothing wrong with having your vacation plans be just that; simply relishing the environment you're in.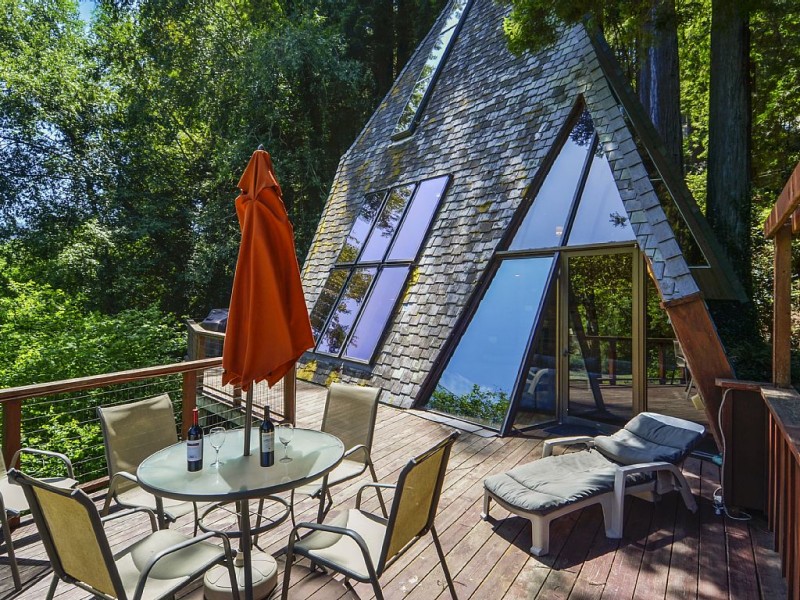 The deck also offers a welcome area to sit and enjoy a bottle of champagne you picked up at Korbel Winery in nearby Guerneville. And just in case you were worried about taking an extended vacation away from your dog, don't worry, he can come along. The Pyramid House is dog-friendly with a fully fenced in yard, so go ahead and enjoy your bubbly.
Get ready for a truly unique experience: Russian River Vacation Homes, 14080 Mill St. / PO Box 418, Guerneville, CA 95446, (707) 869-9030. www.riverhomes.com