In 10 Ways to Refresh Your Holiday Table, Justina Geraghty of Harlin & Sparrow offered tips for creating an unforgettable winter table scape your guests will be talking about for holidays to come. Make the holiday celebration even more special – and delicious – with these tasty suggestions from Justina, Claire Sanz of PoppyStone Designs and Andrea Koweek of Crisp Bake Shop, along with photography by Sarah Deragon.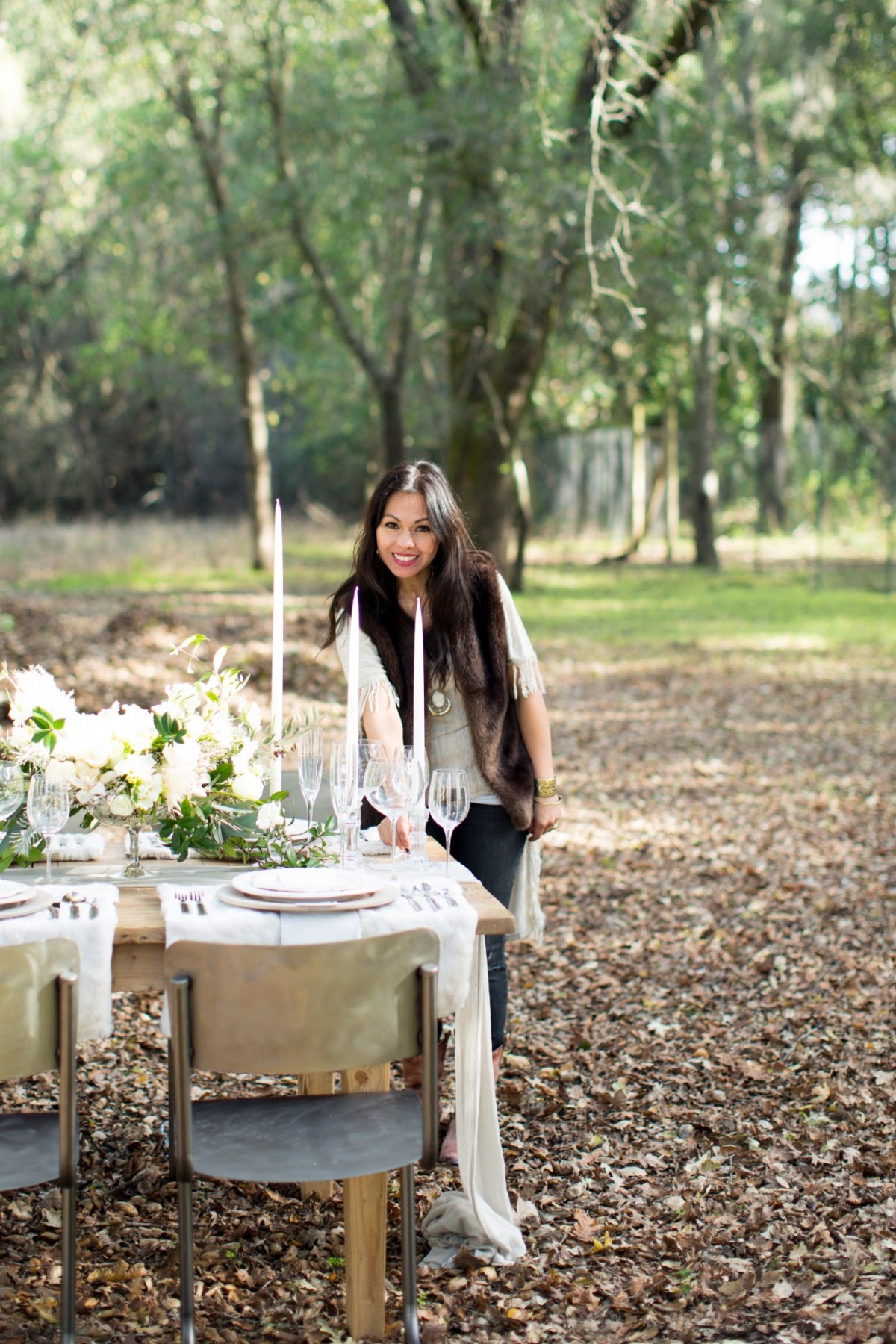 Use a Bar Cart
Justina suggests adding a bar cart to your holiday dinner party and says, "Using a bar cart that can be wheeled to the table makes servicing drinks more convenient and it adds an extra element of elegance to your evening."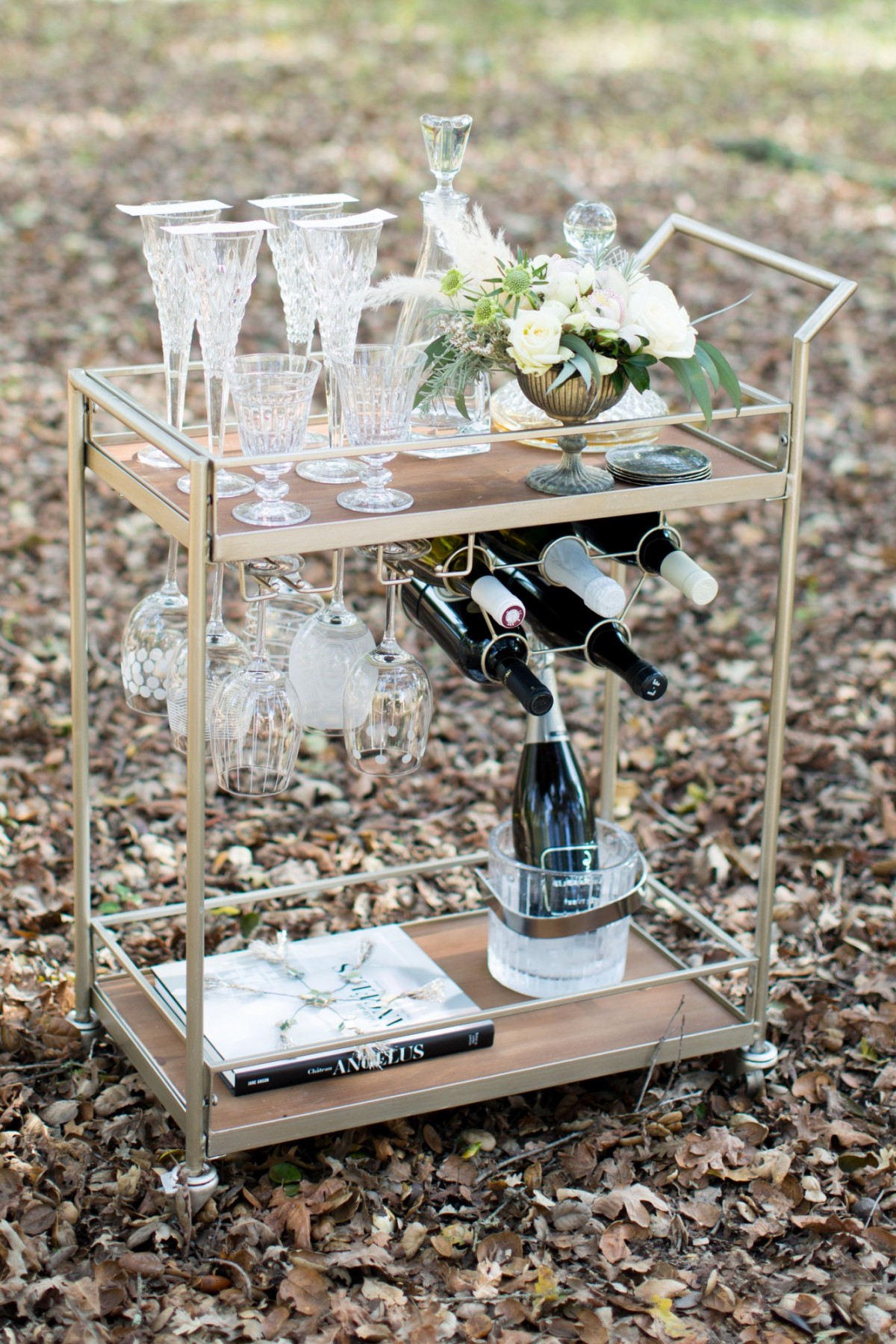 Justina added some extra touches to the cart that stay true to the table scape theme and color palette, such as a smaller version of the floral centerpiece, designed by Claire, and heirloom crystal decanters and coasters.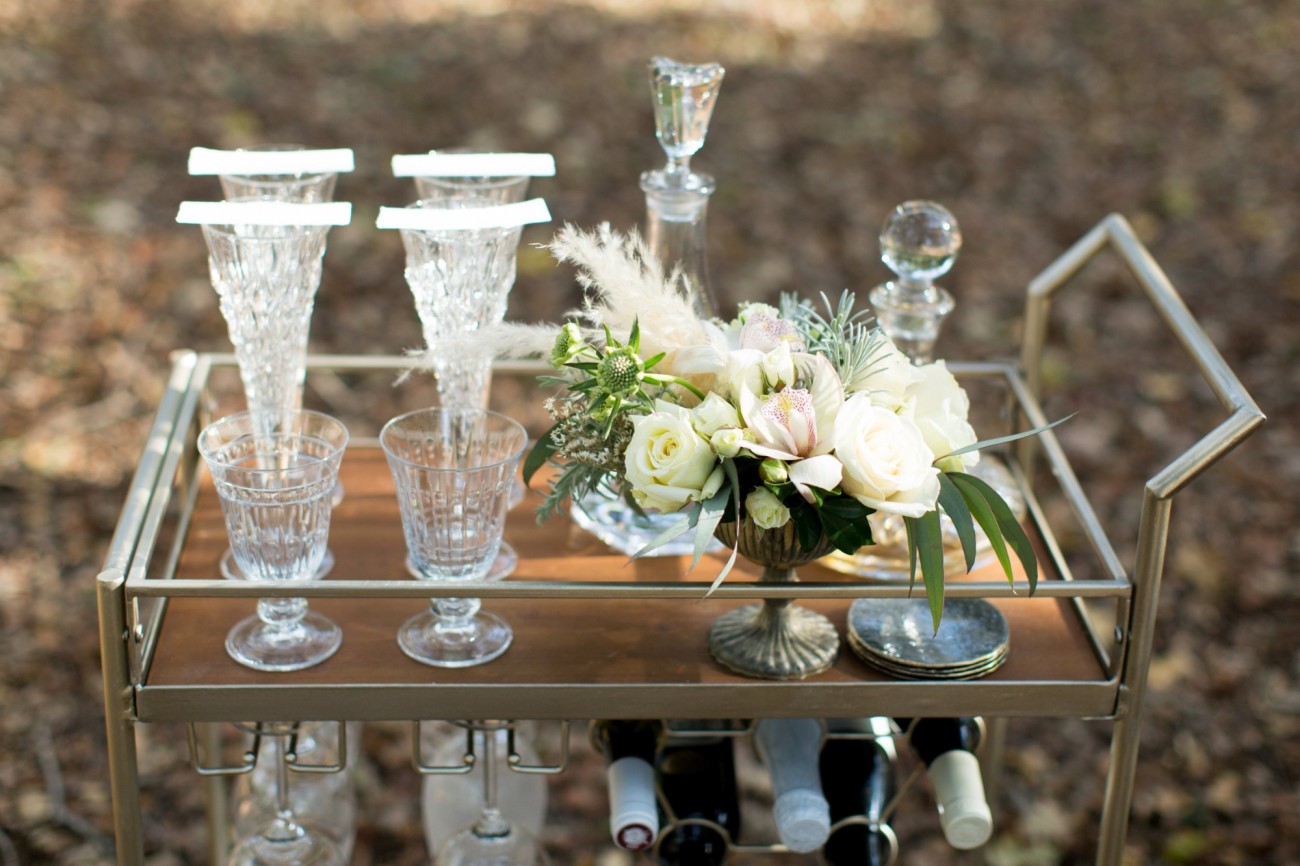 She topped each champagne flute with a small card. Each card had a guest's name, hand-written by Sarah Davis of S. Davis Prints. The cards match the custom menu and place cards on the table, also created by Sarah.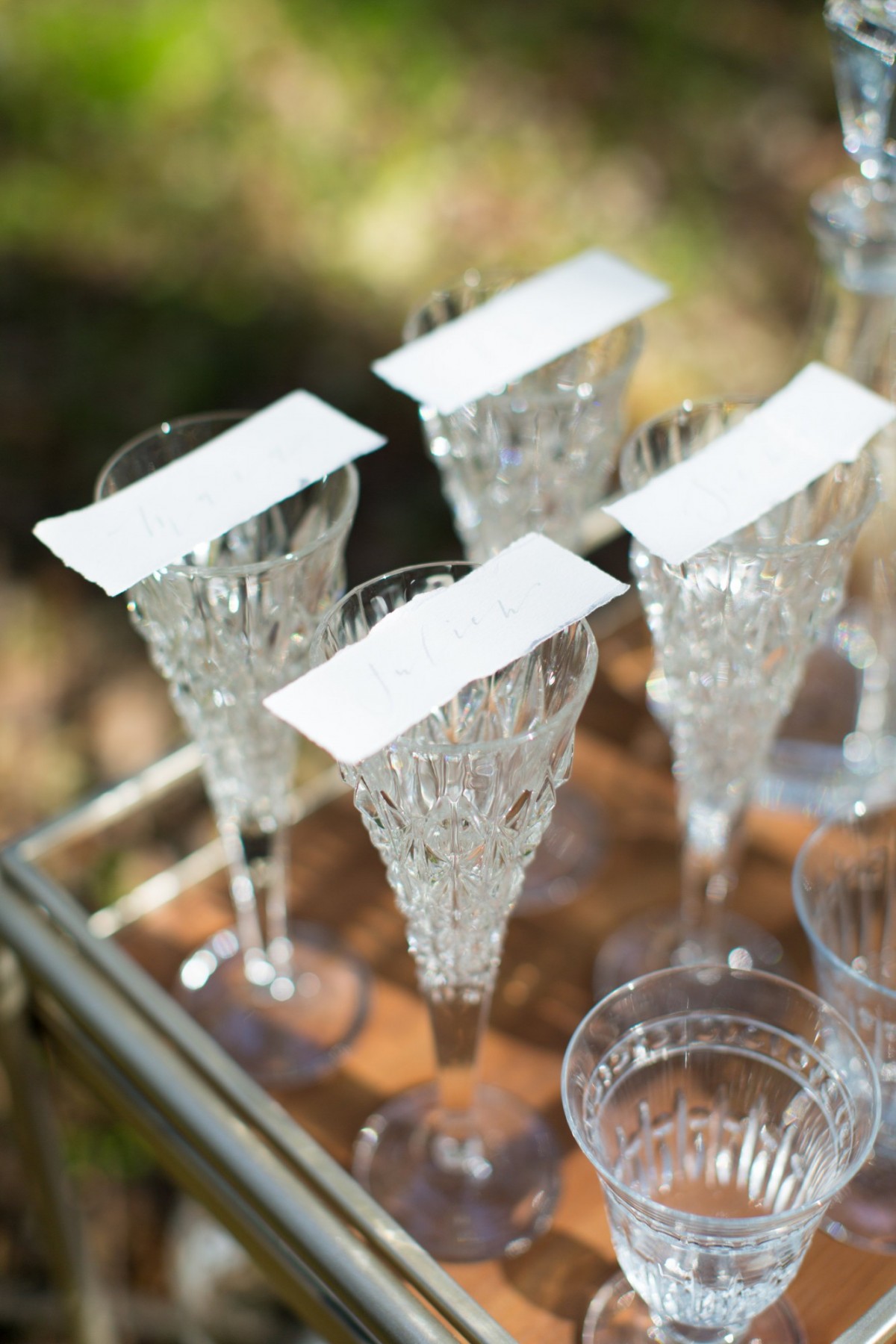 Choose Wines Thoughtfully
When choosing wines for your holiday dinner, consider not only the varietal and quality of the wines but their appearance, too. Justina stayed true to her French-themed menu and the color theme and selected a French champagne with a neutral label and foil.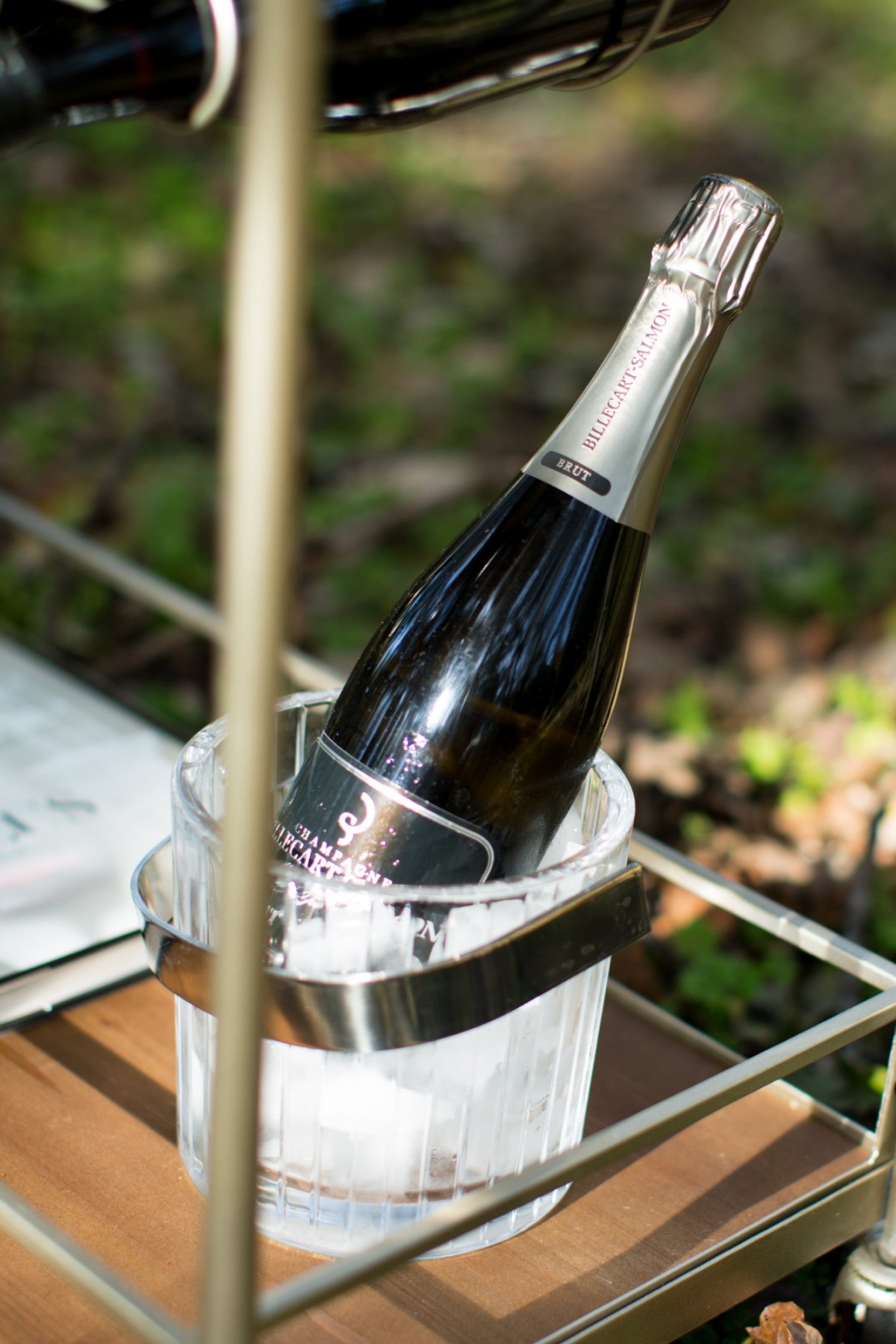 Make a Signature Cocktail
Greet guests with a signature cocktail. Justina chose a holiday drink that keeps with the wintery design not only in color but in flavor too.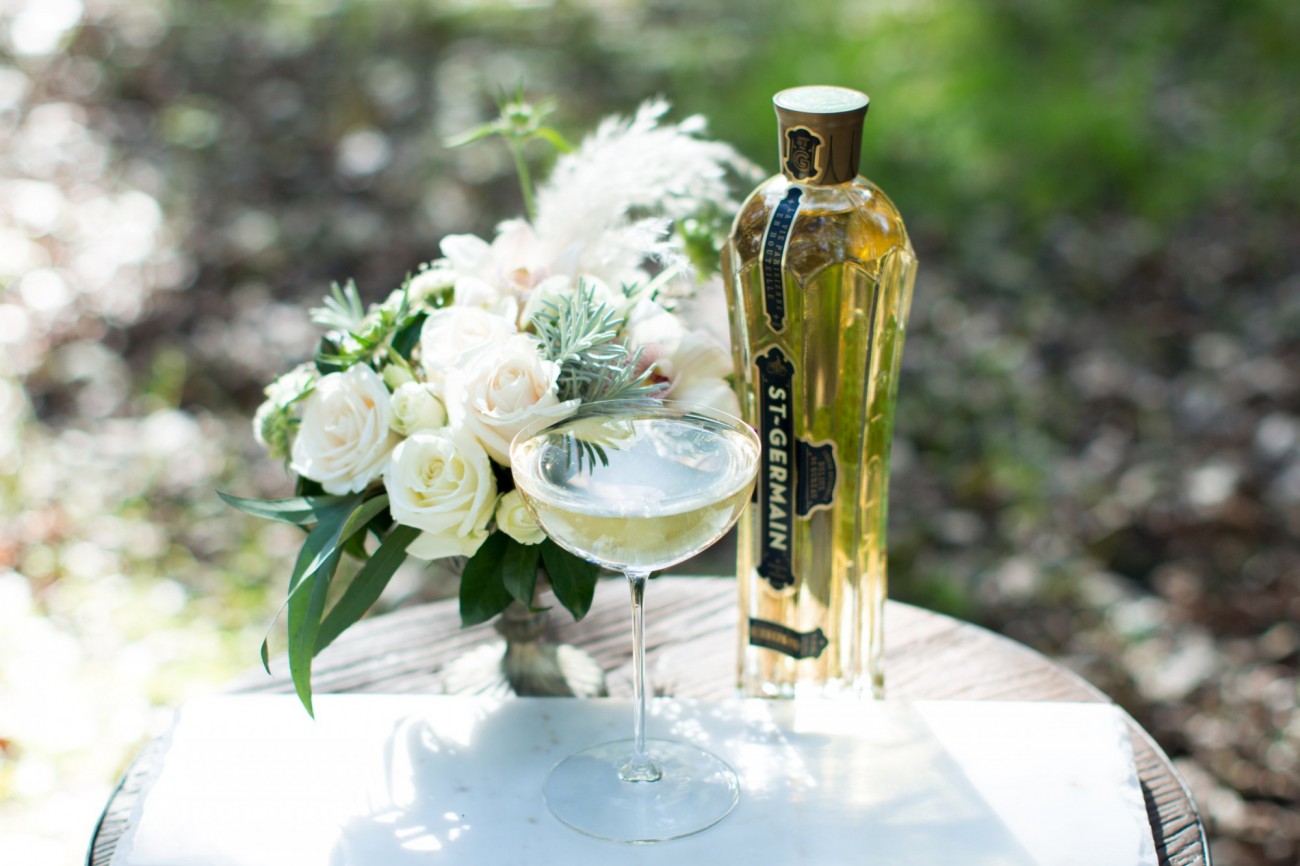 This Winter Champagne Cocktail is delicious and easy to make. Just mix one part St. Germaine with two parts white cranberry juice, then add champagne to fill. Serve in coupe glasses.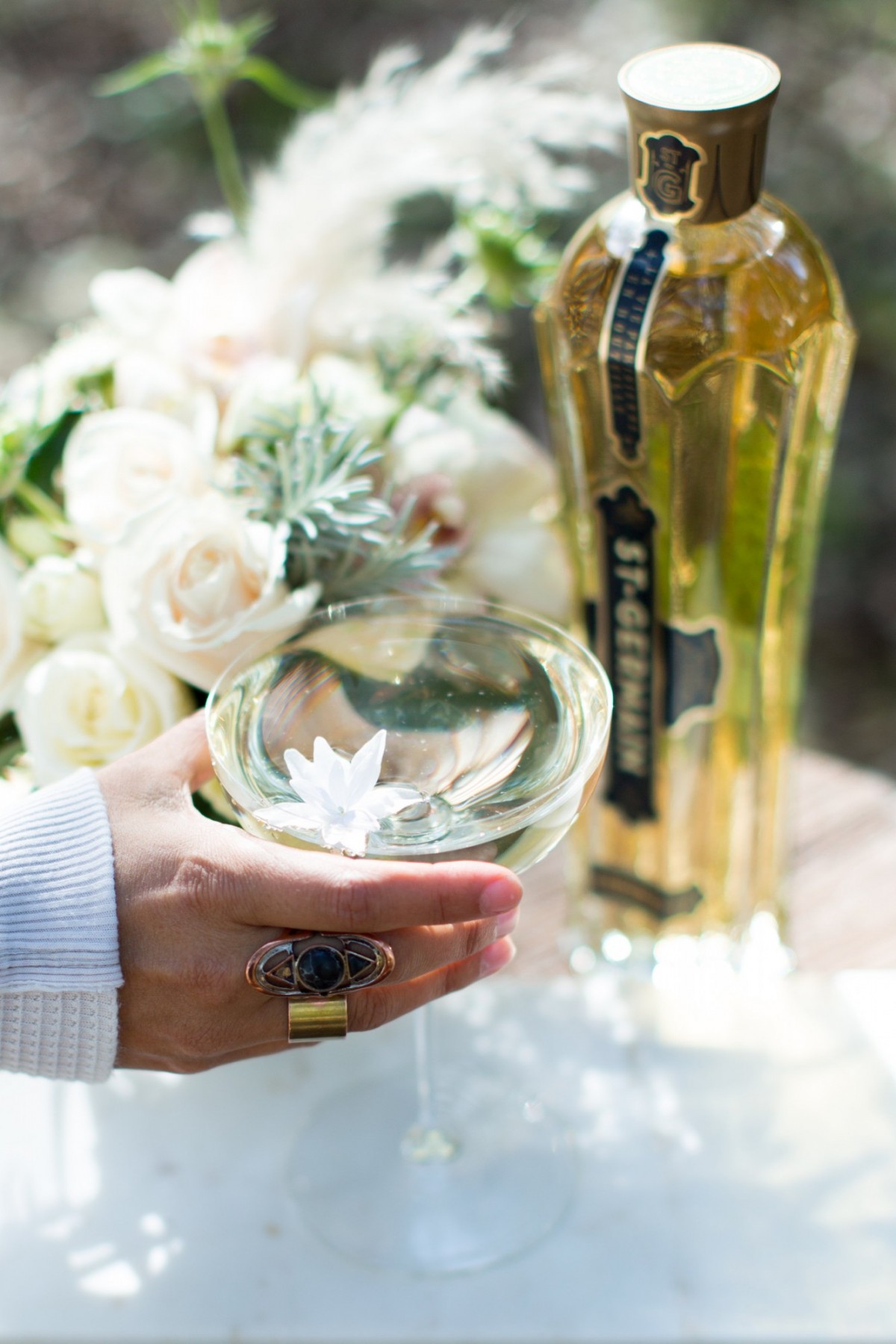 French Country Fare
Justina chose a French Country-themed menu and says, "I wanted a convenient and simple menu that I could make ahead of time, then reheat when guests arrived."
The menus were created by Sarah Davis and done with blue-gray ink on winter white paper and includes a place card.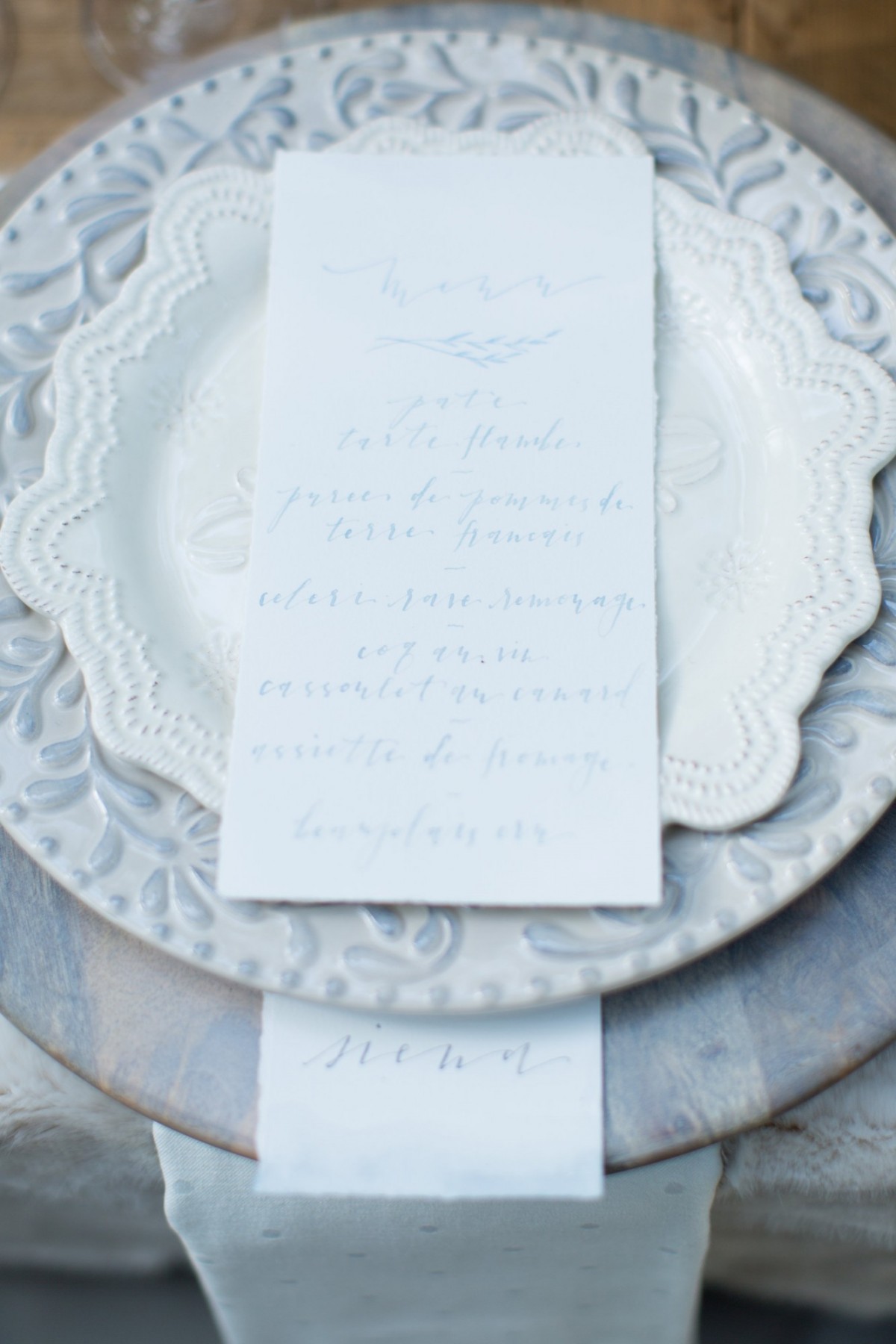 The menu includes French paté and tarte flambée, céleri-rave rémoulade, purée de pommes de terre française, poireaux vinaigrette, coq au vin and cassoulet au canard.
Sweet Wintery Treats
Proprietor and Pastry Chef of Crisp Bake Shop, Andrea Koweek, created desserts for the holiday dinner party and says, "A White Christmas theme was such a great change from the typical red, green and gold holiday desserts that we are accustomed to doing."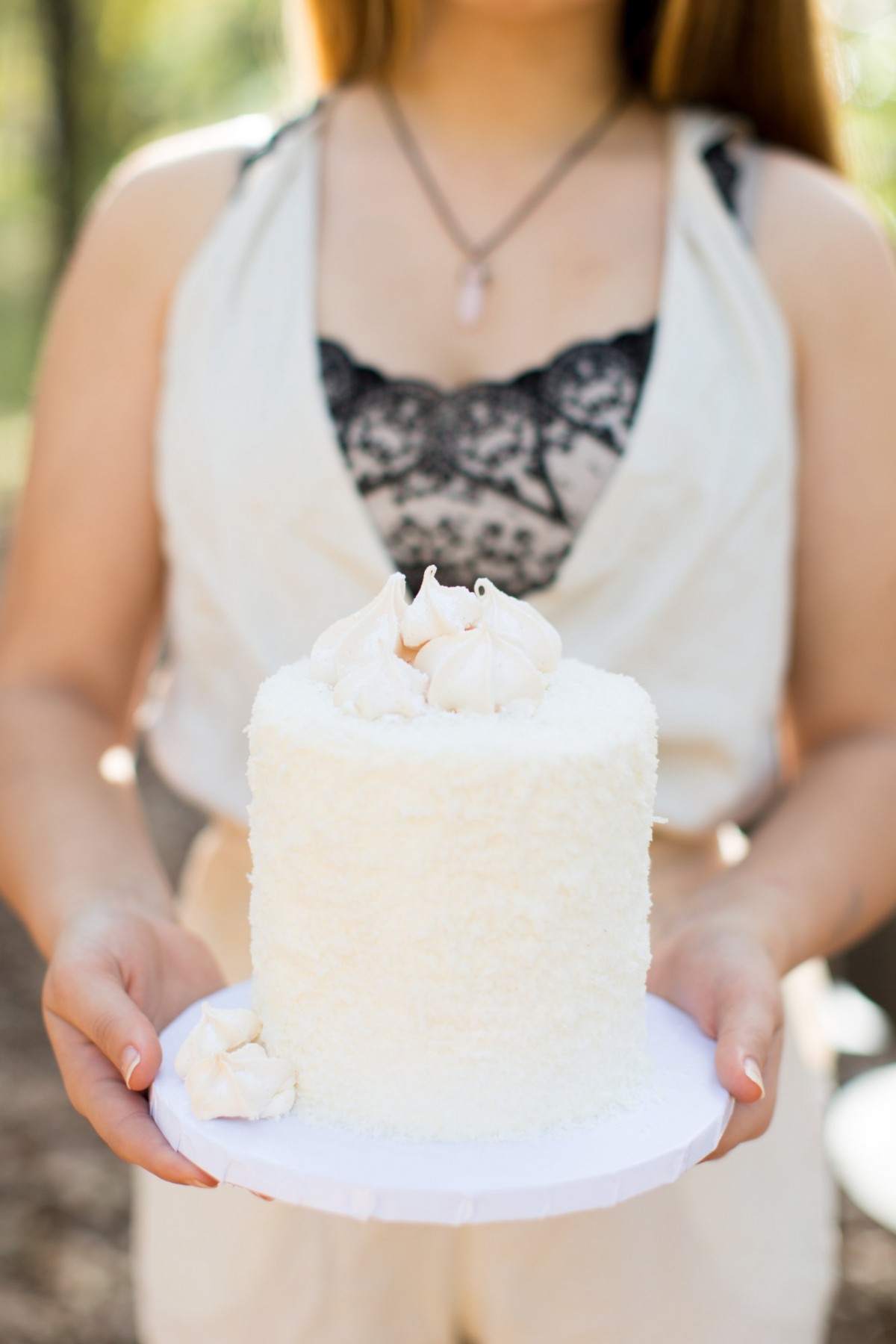 Andrea made one of her signature holiday cakes, a Coconut Cake which has passion fruit filling and is topped with vanilla bean buttercream frosting, coconut and vanilla meringues.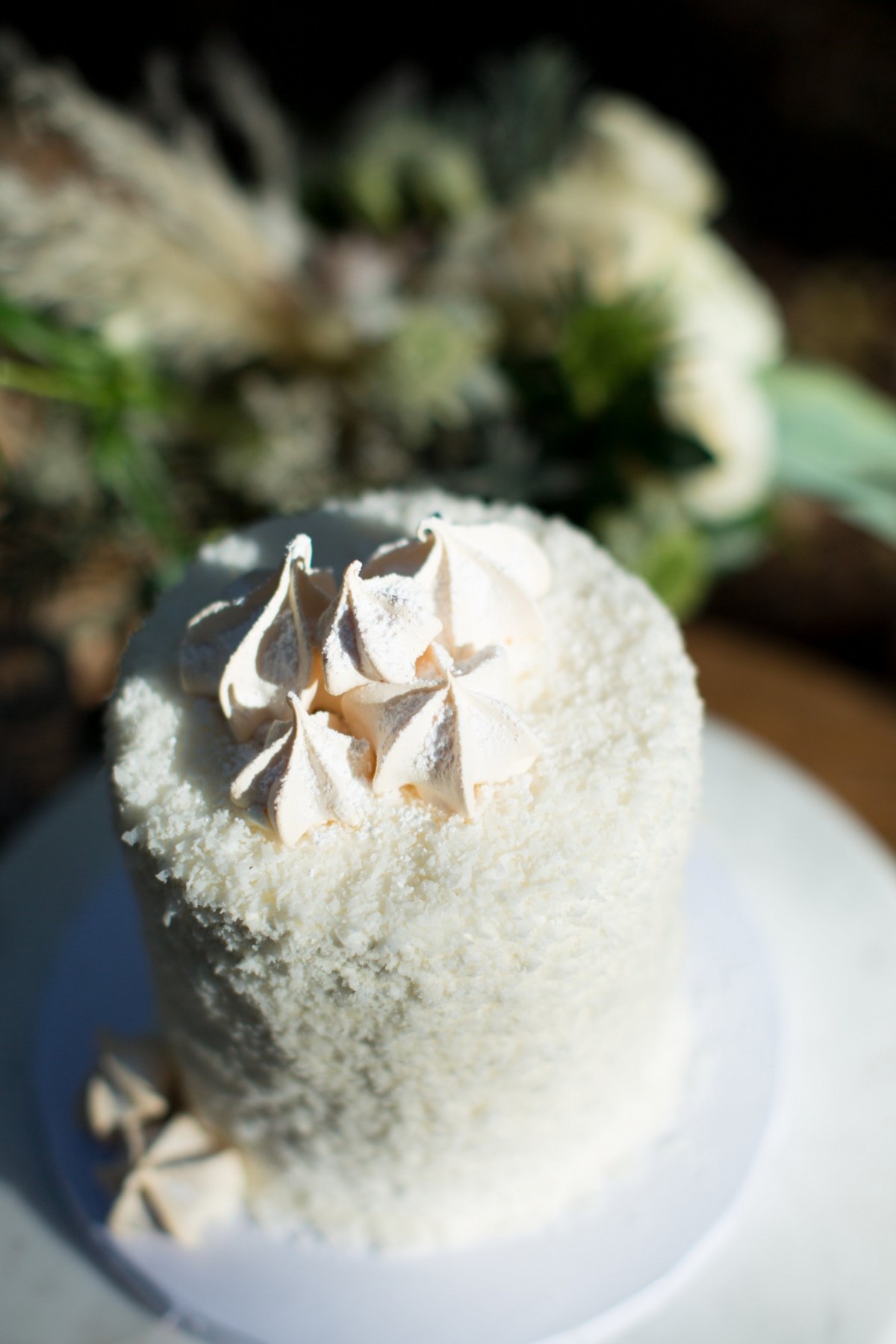 Justina tied ribbon she sourced at the fabric store around the handle of the heirloom cake server for an added touch that ties in with her winter white color scheme.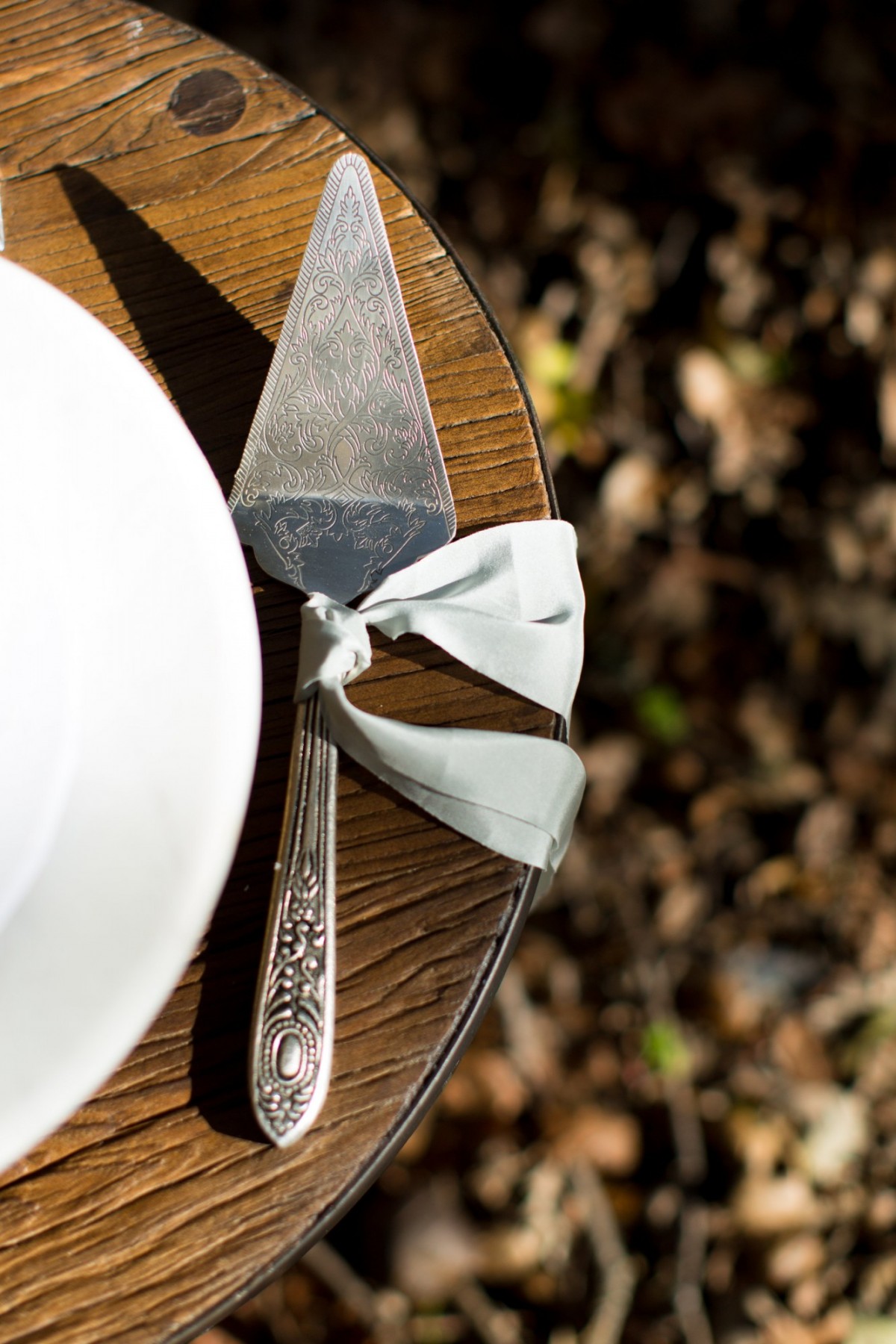 Andrea also created nine different single serving desserts and cookies and says, "We love creating dessert tables for events. Having a color or a flavor theme can really help you to get out of your comfort zone and create something both beautiful and delicious."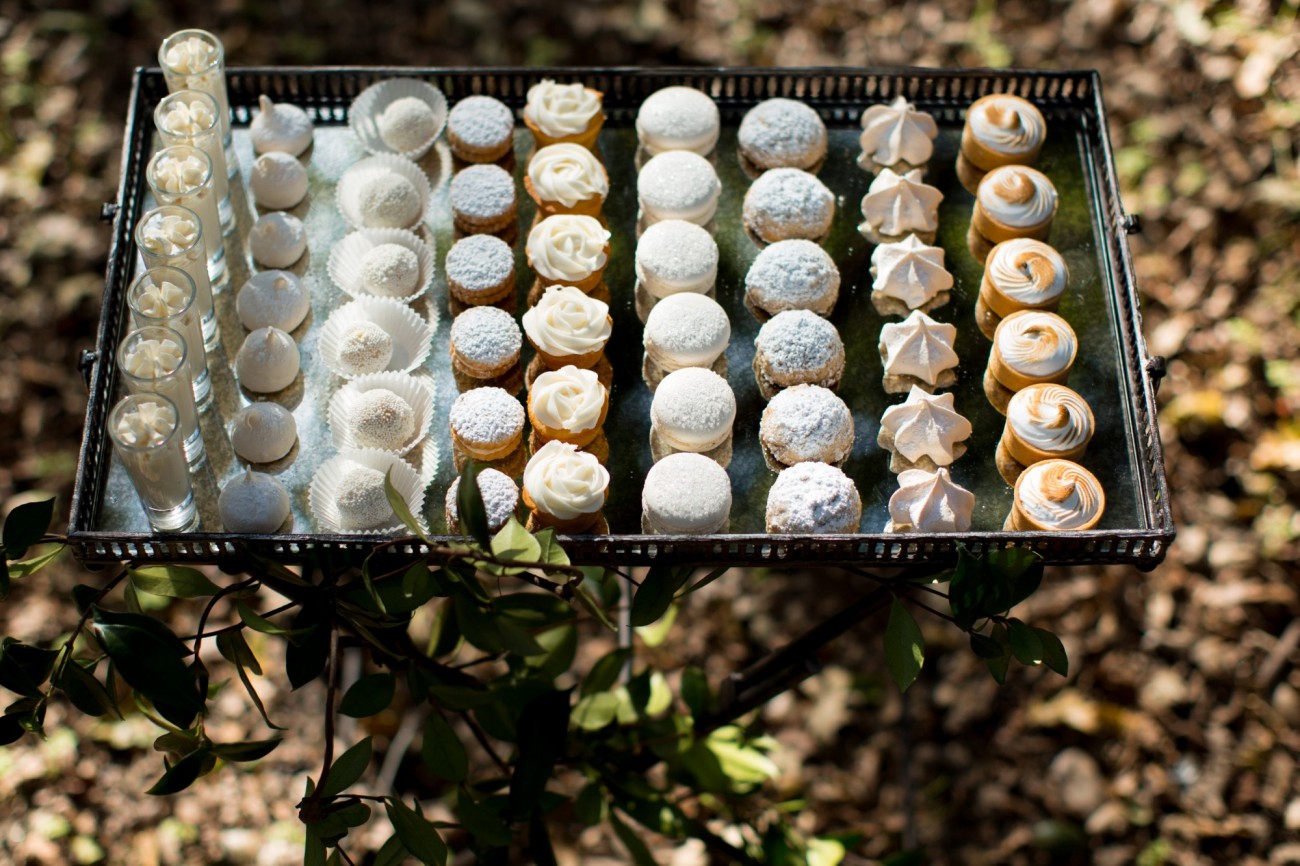 "Although we stayed with a white theme, we were still able to incorporate a lot of traditional holiday flavors like egg nog, maple, peppermint and nuts,'" says Andrea.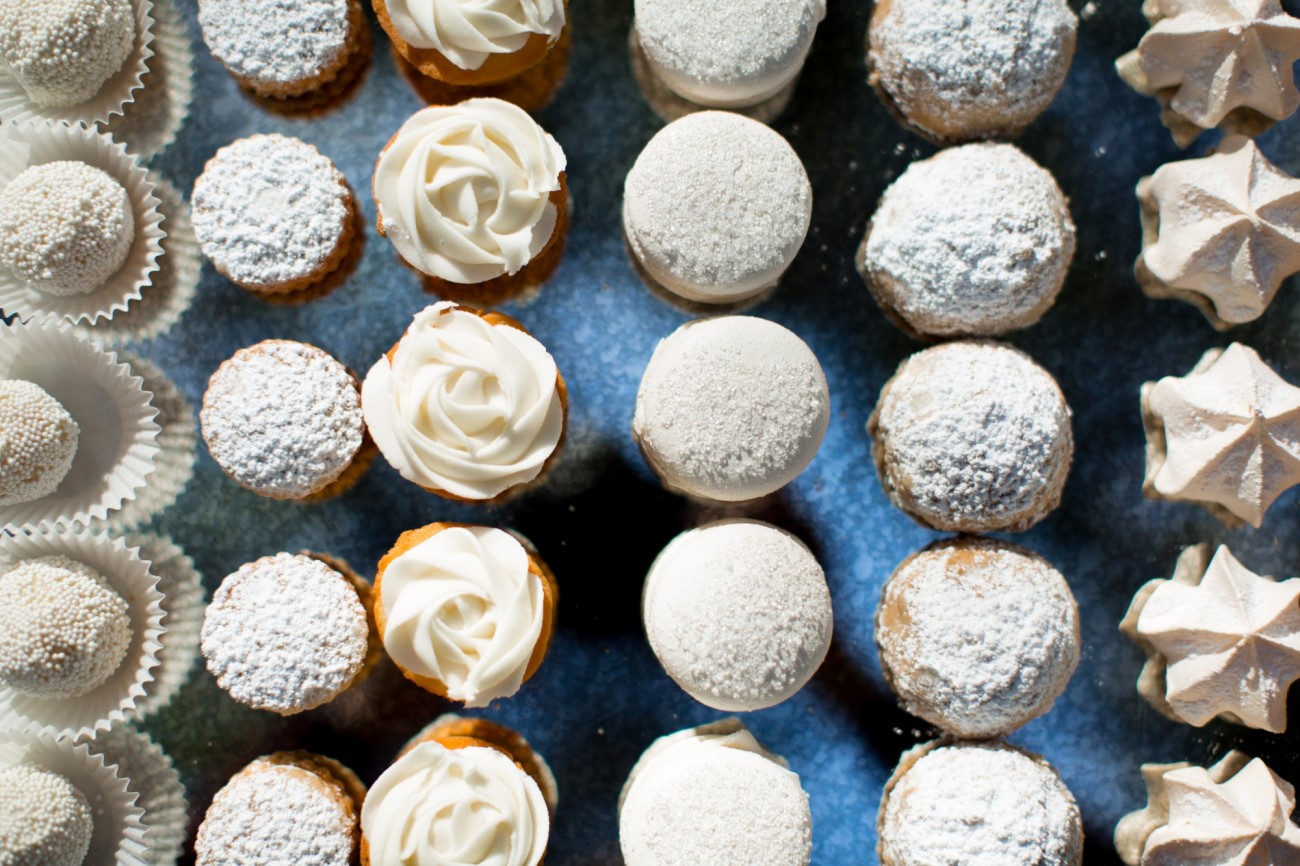 Justina arranged the wintery treats on a mirrored tray on stand. That way the beautiful desserts could be on display but also away from the table during dinner. When it was time for dessert, the hosts can simply remove the tray from its stand and take it to the dining table.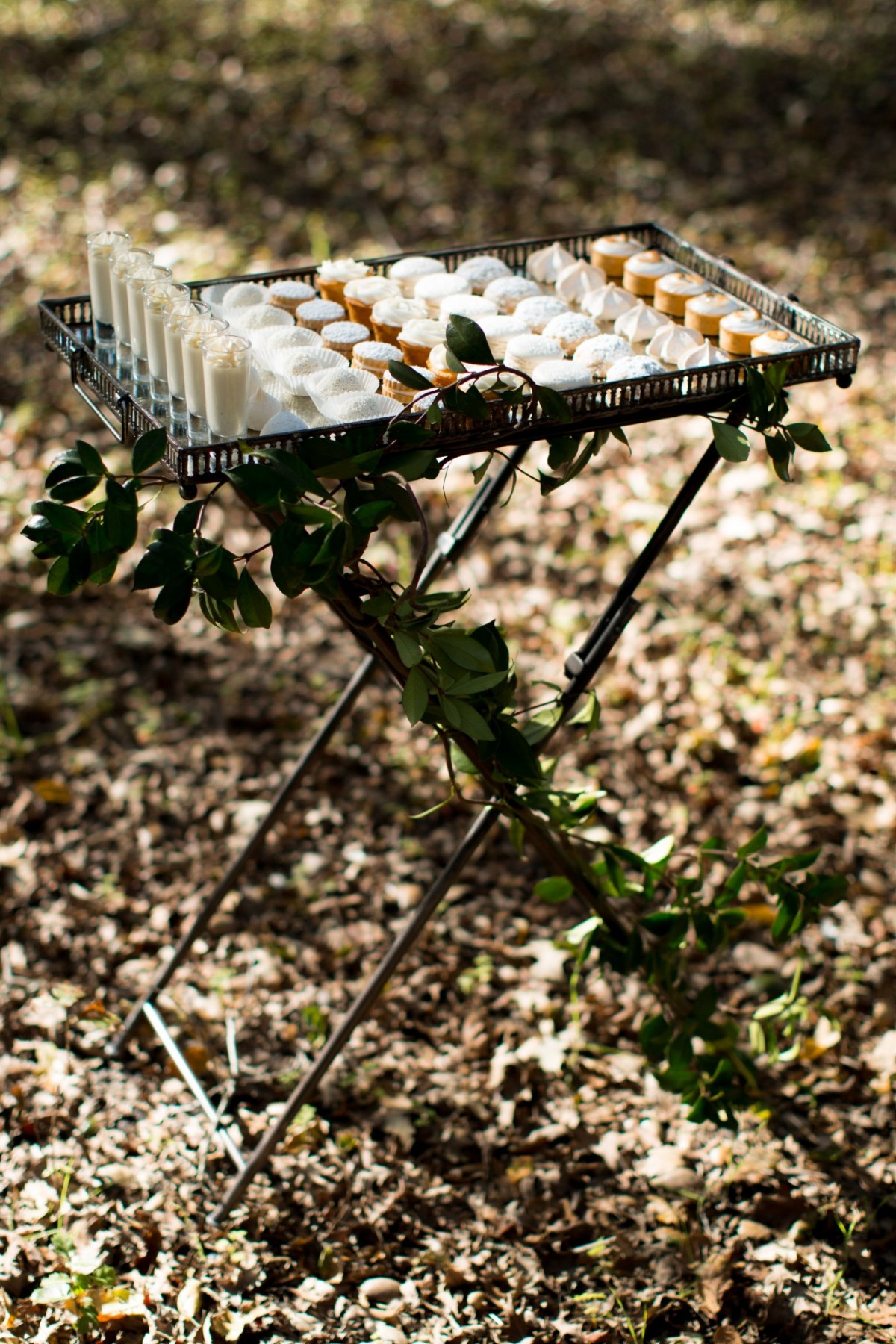 To add some texture, color and interest to the dessert tray, Claire added some vines from her yard and wrapped them around the stand.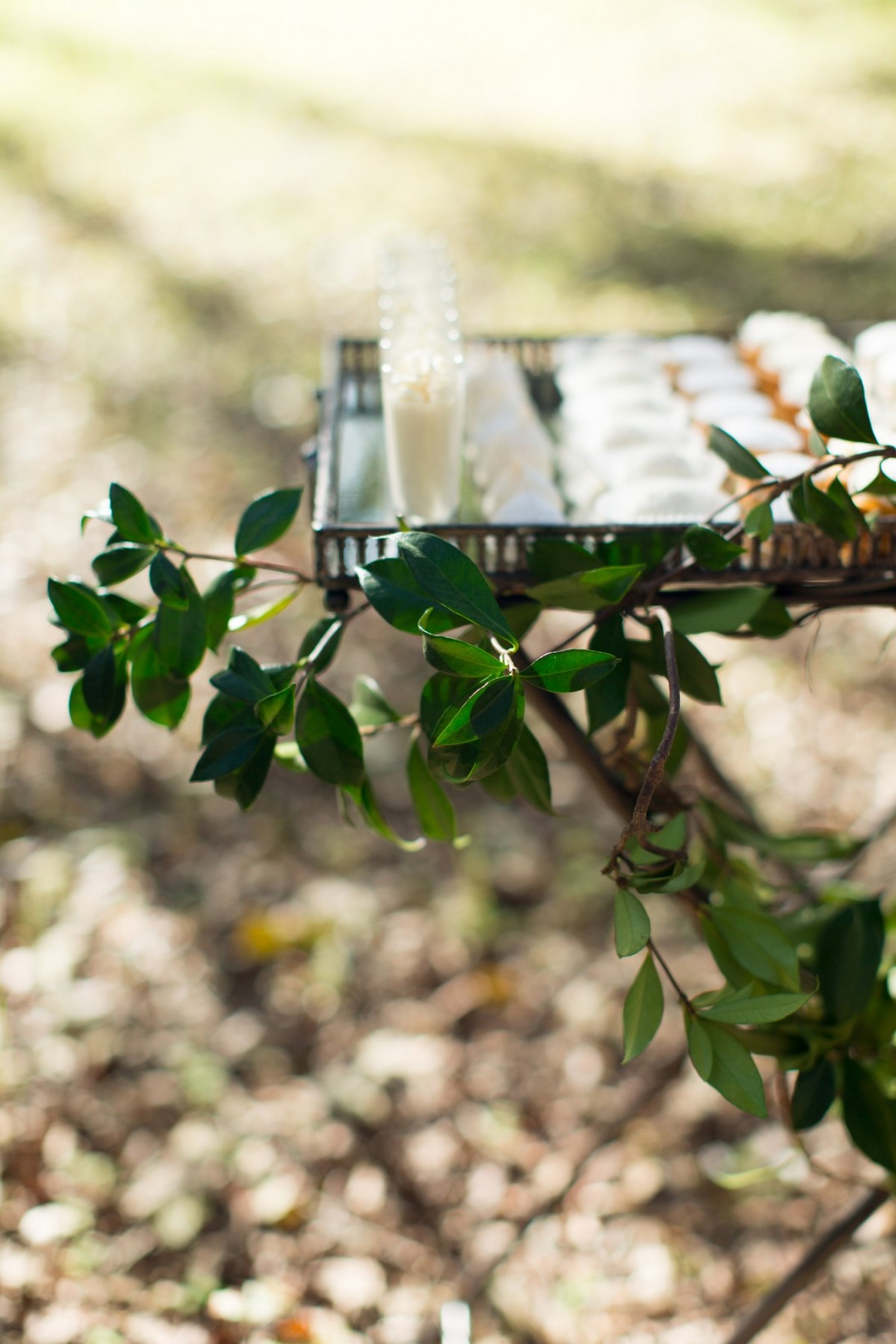 No matter how you choose to celebrate the holidays this season, consider trying these helpful suggestions for home entertaining from Justina, Claire and Andrea.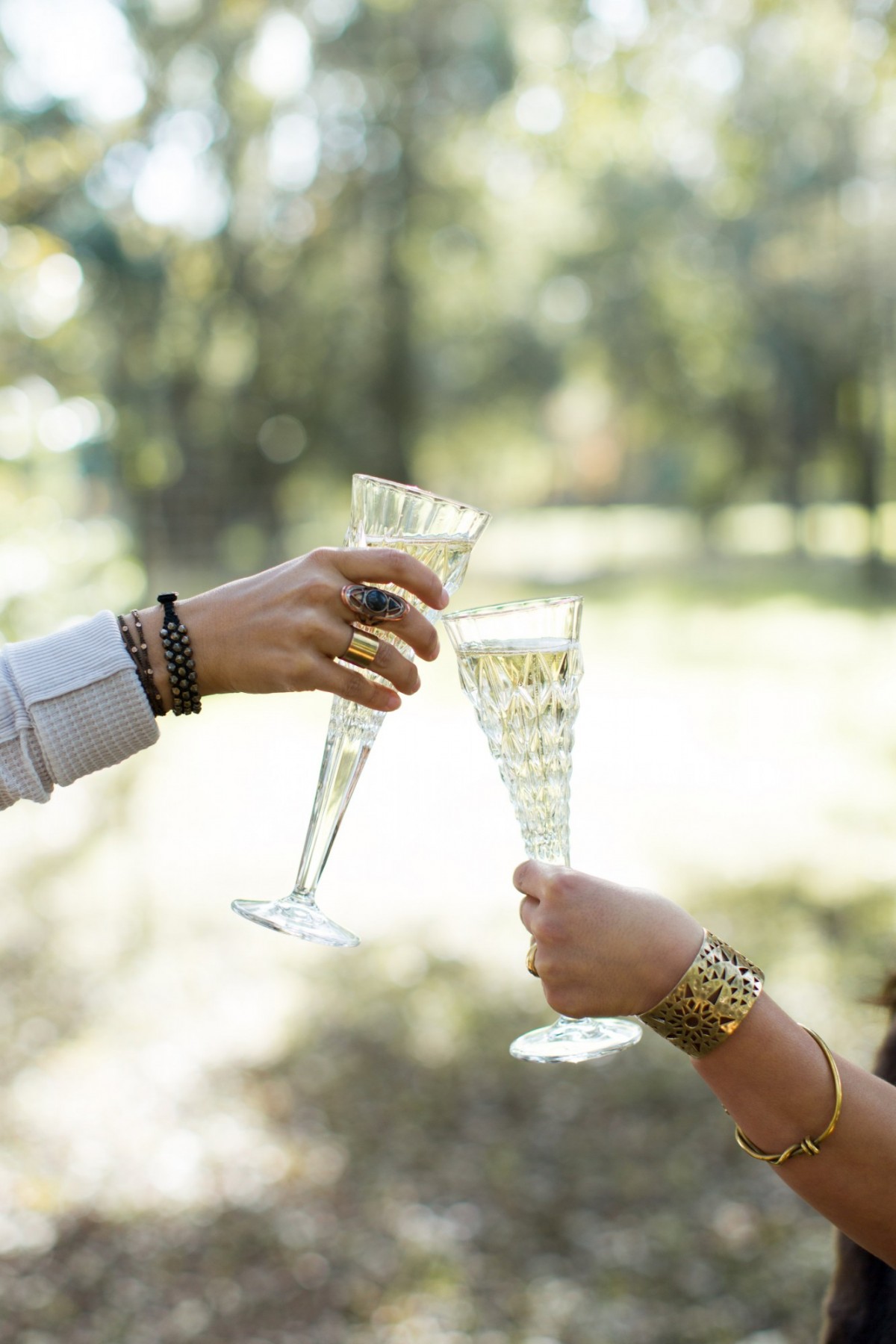 Cheers and happy holidays!