The holidays are in full swing and winter is fast approaching. Why not celebrate the season by hosting an intimate wintery holiday dinner party?
Justina Geraghty of Harlin & Sparrow designed a wintertime table scape using items many of us already have in our home. Add a few extra special touches and you've got the makings for a festive and unforgettable celebration!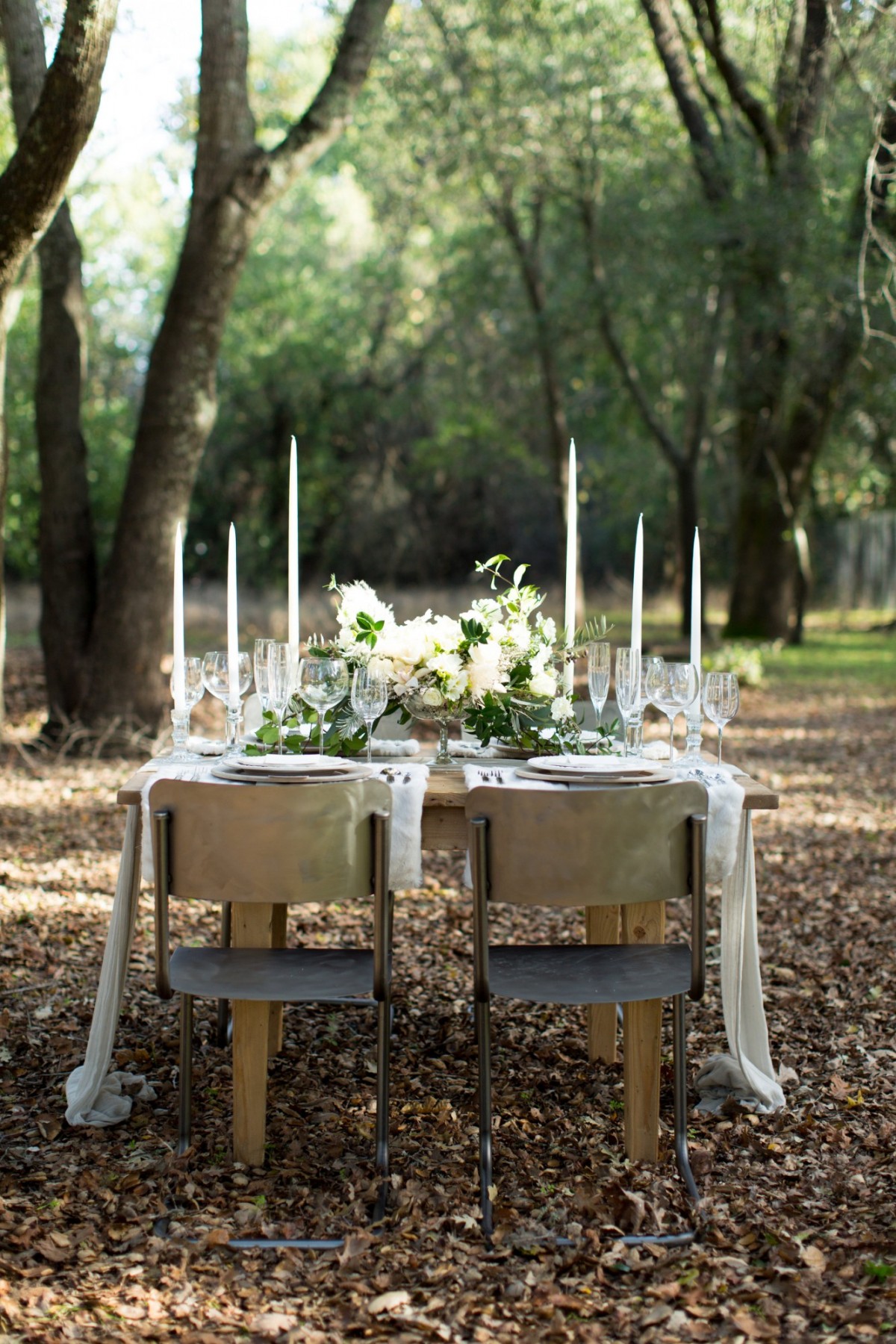 Justina shares her design tips, accompanied by photos taken by Sonoma photographer Sarah Deragon.
Start Simple
Justina suggests starting with a simple color palette. Here she selected shades of winter whites, then added an icy blue-grey for depth and a pop of color. She also decided to use silver flatware to keep with the icy, wintery theme.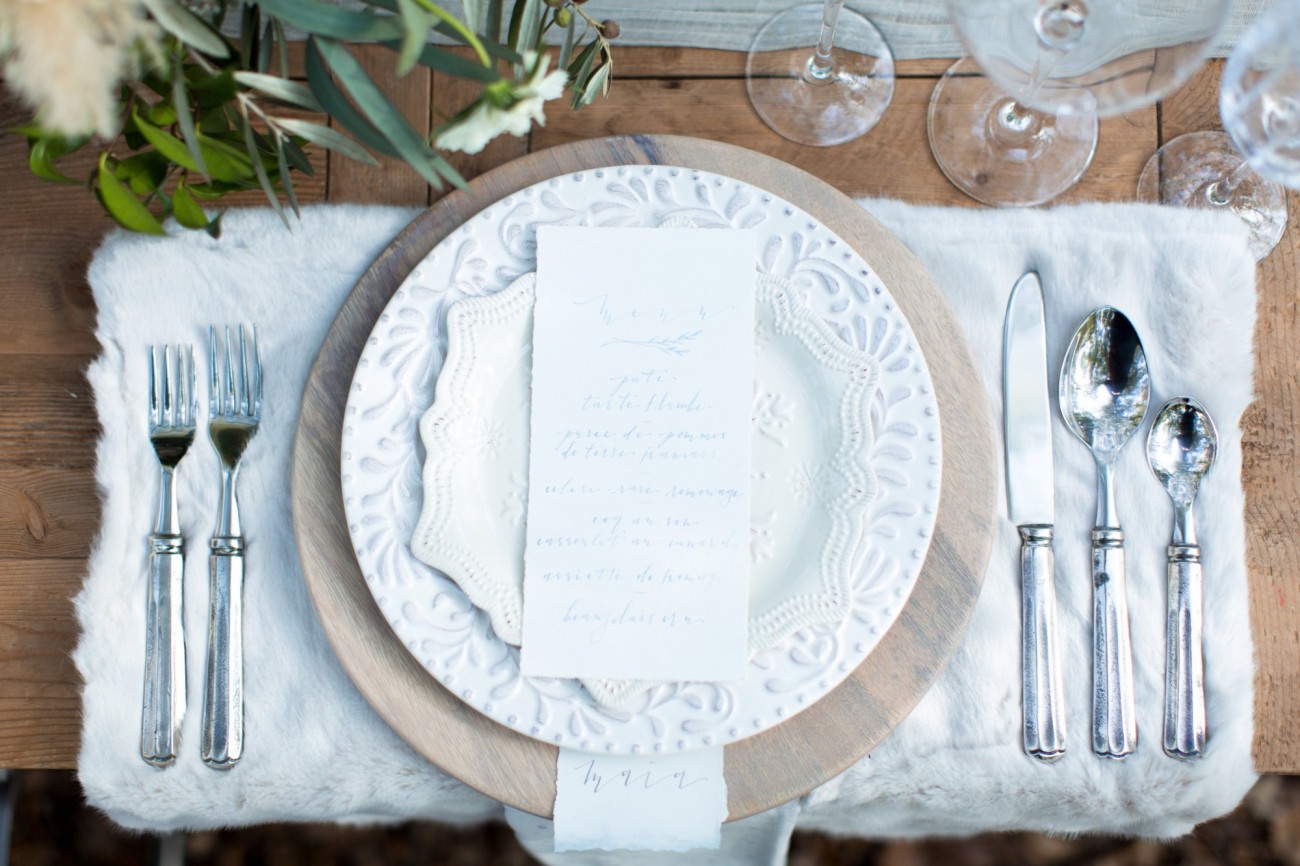 Keep Your Color Palette Consistent
"Maintaining the same color palette throughout all of your party planning helps to create a cohesive look, " says Justina. "This includes all décor, table setting items, floral arrangements, food, desserts, a signature cocktail and even the wine labels."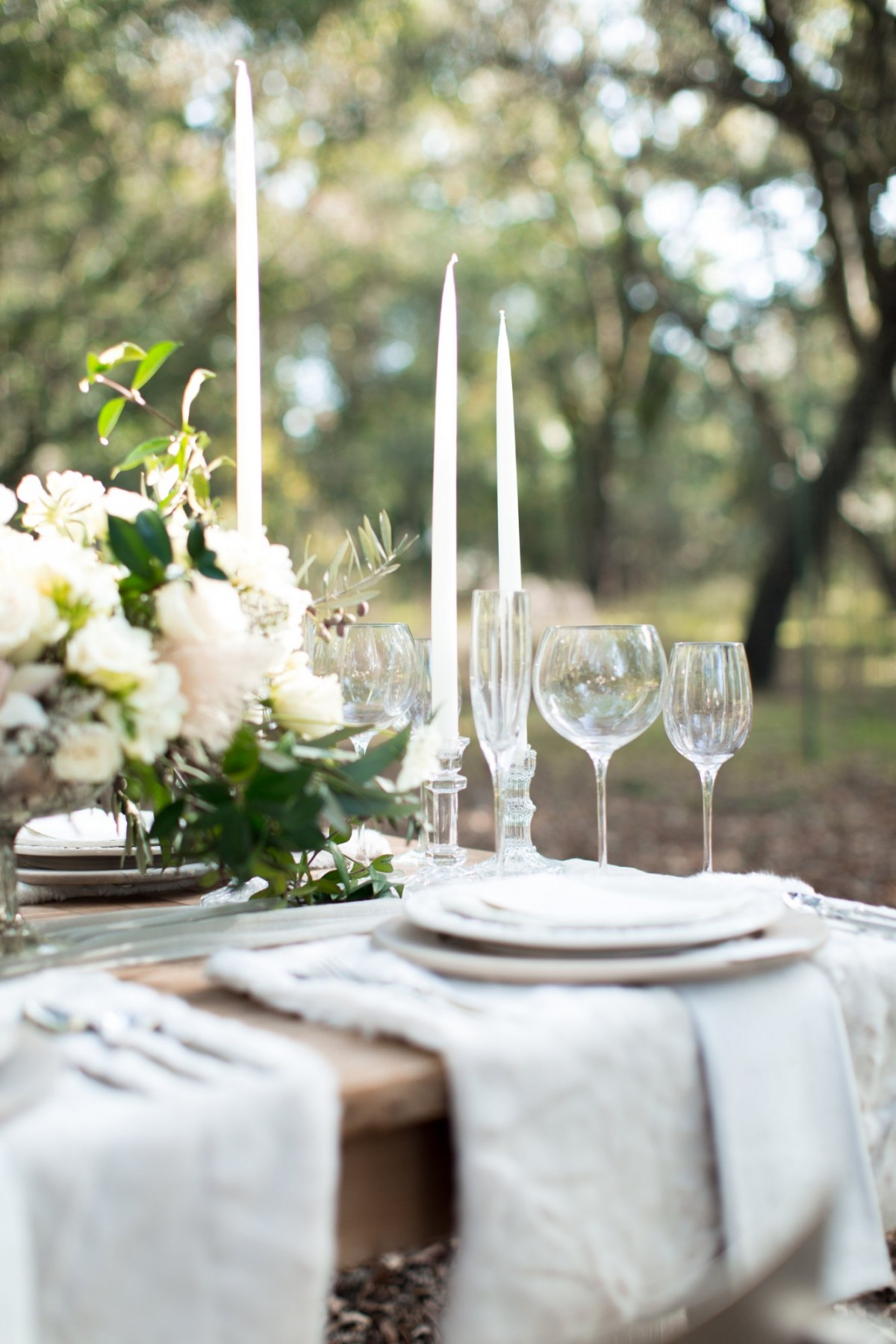 Incorporate Different Textures, Patterns and Layers
Give your table a bold, elegant and unique look by adding a variety of textures, patterns and layers. Faux fur placemats atop a linen runner, wood chargers under a ceramic snowflake plate and modern metal chairs around a French Country table are just a few of the ways Justina adds interest to her winter table.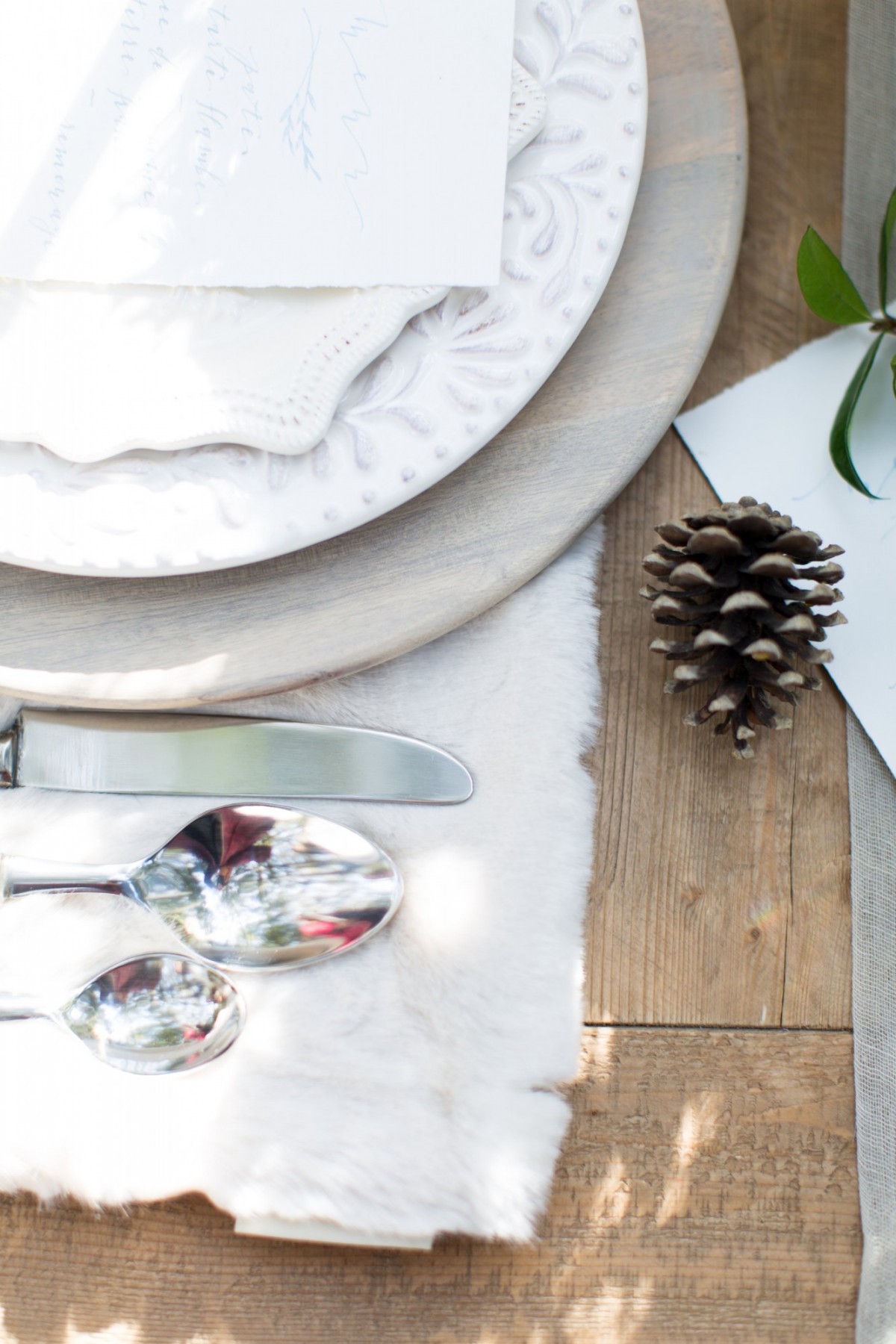 Repurpose
It's not necessary to buy holiday-themed décor to create a wintery look. "Look through your cabinets and drawers to see what you can use for your table scape," Justina says. "You may be surprised by what you'll find!"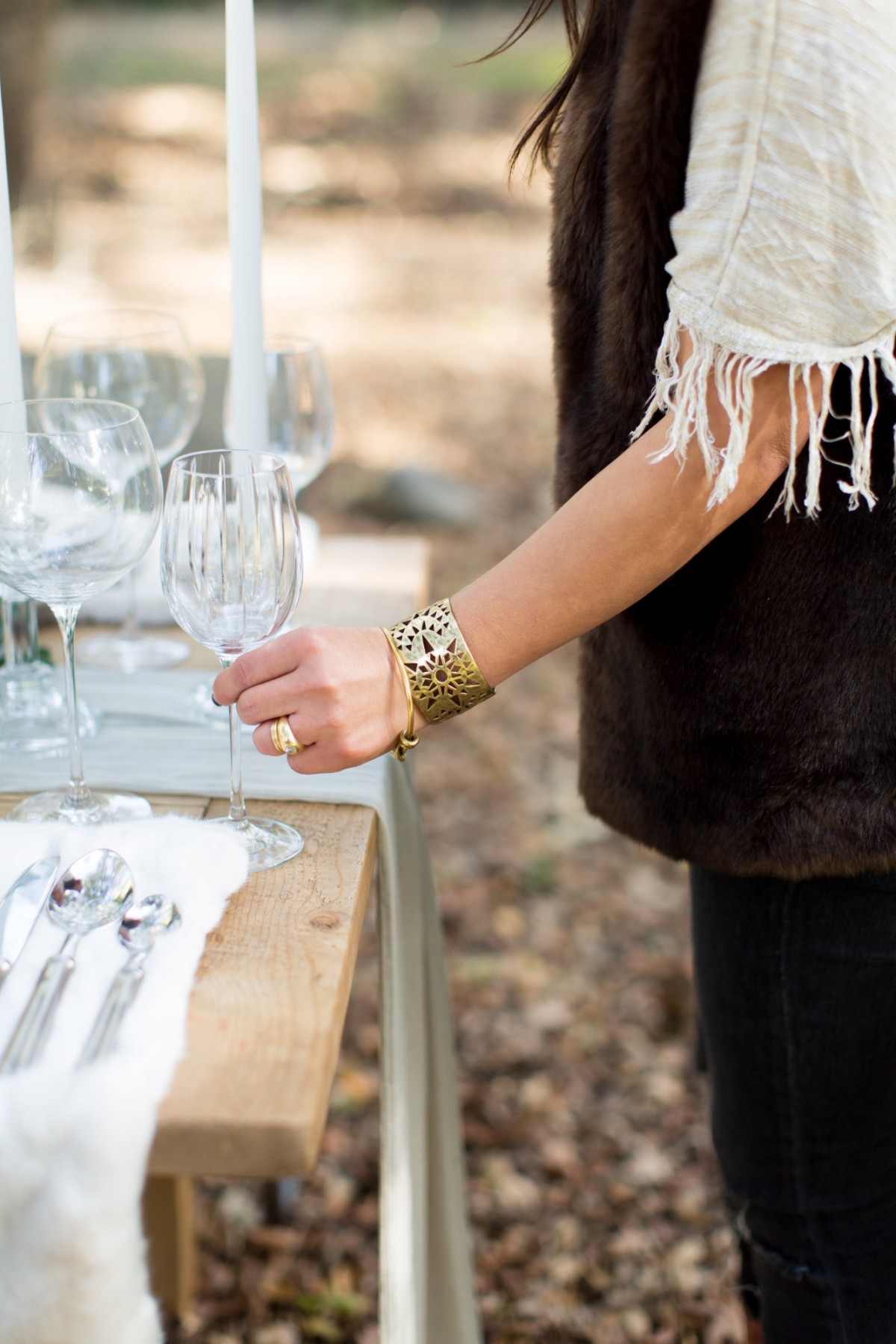 Justina adds, "If you do want to add something new to your table, use your existing china then spend a little on chargers or festive salad plates like these snowflake plates."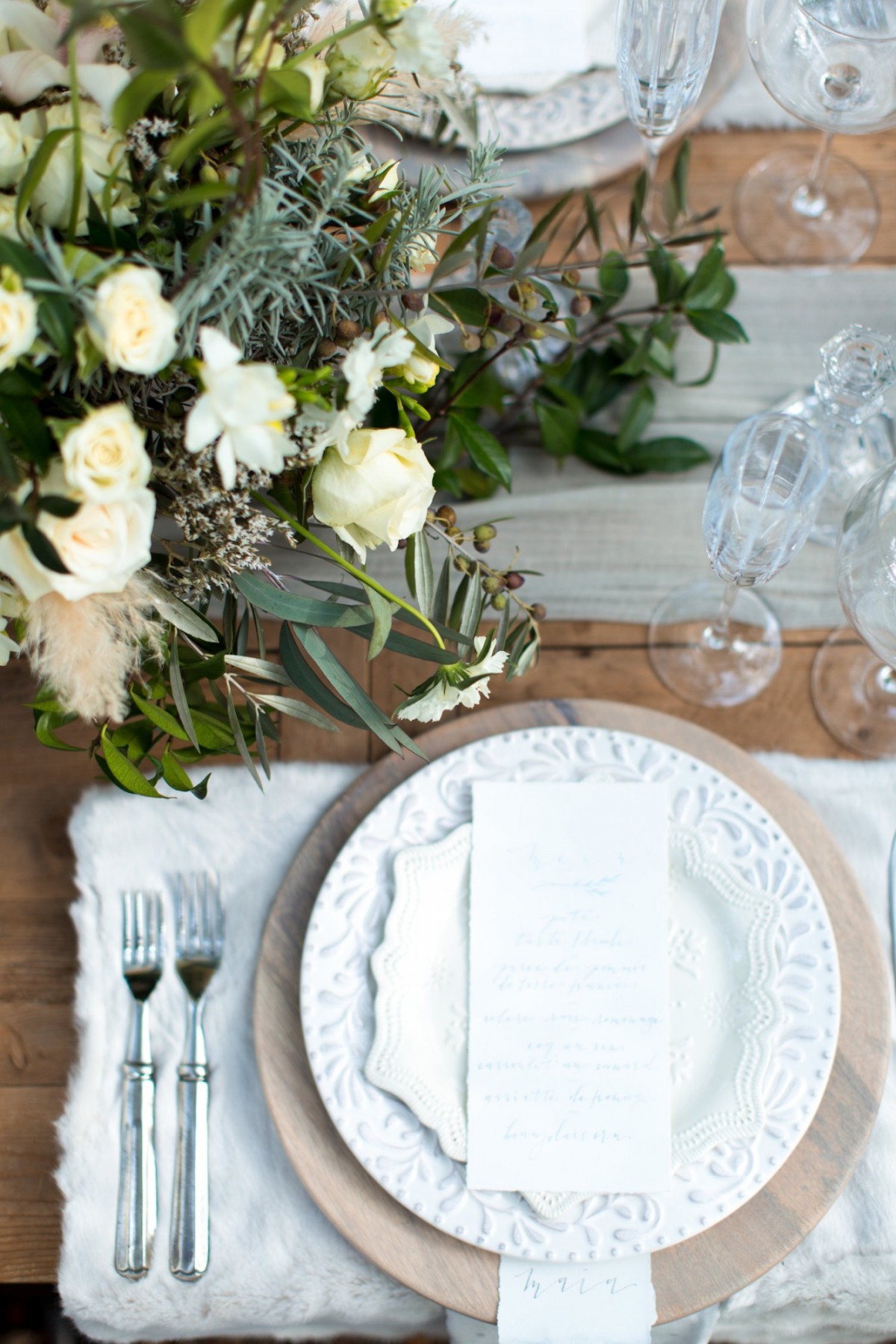 Create Ambiance
Take advantage of our often comfortable fall and winter weather and move the party outside. Situate some chairs around an outdoor fire pit, if you have the space, or use patio heat lamps. Be sure to give each guest a cozy blanket and add fluffy throw pillows to the chairs. Or keep is simple and add candles to your table to create ambiance.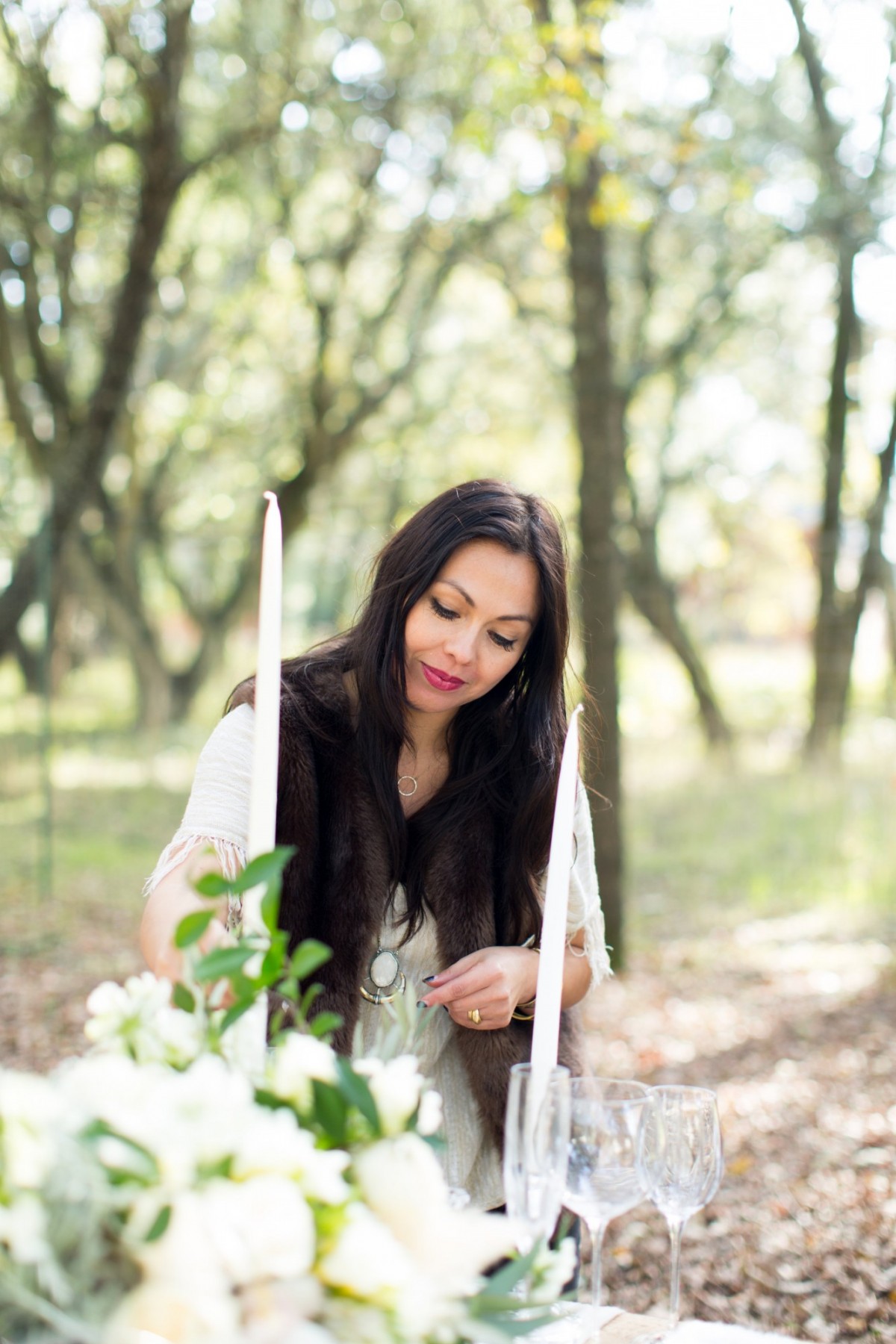 "Tall taper candles in different lengths add drama and height to your winter table," says Justina. "And if your tapered candles are too small to fit your candle holders, simply wrap the bottoms with plastic wrap and they will stand tall and straight and they'll stay put."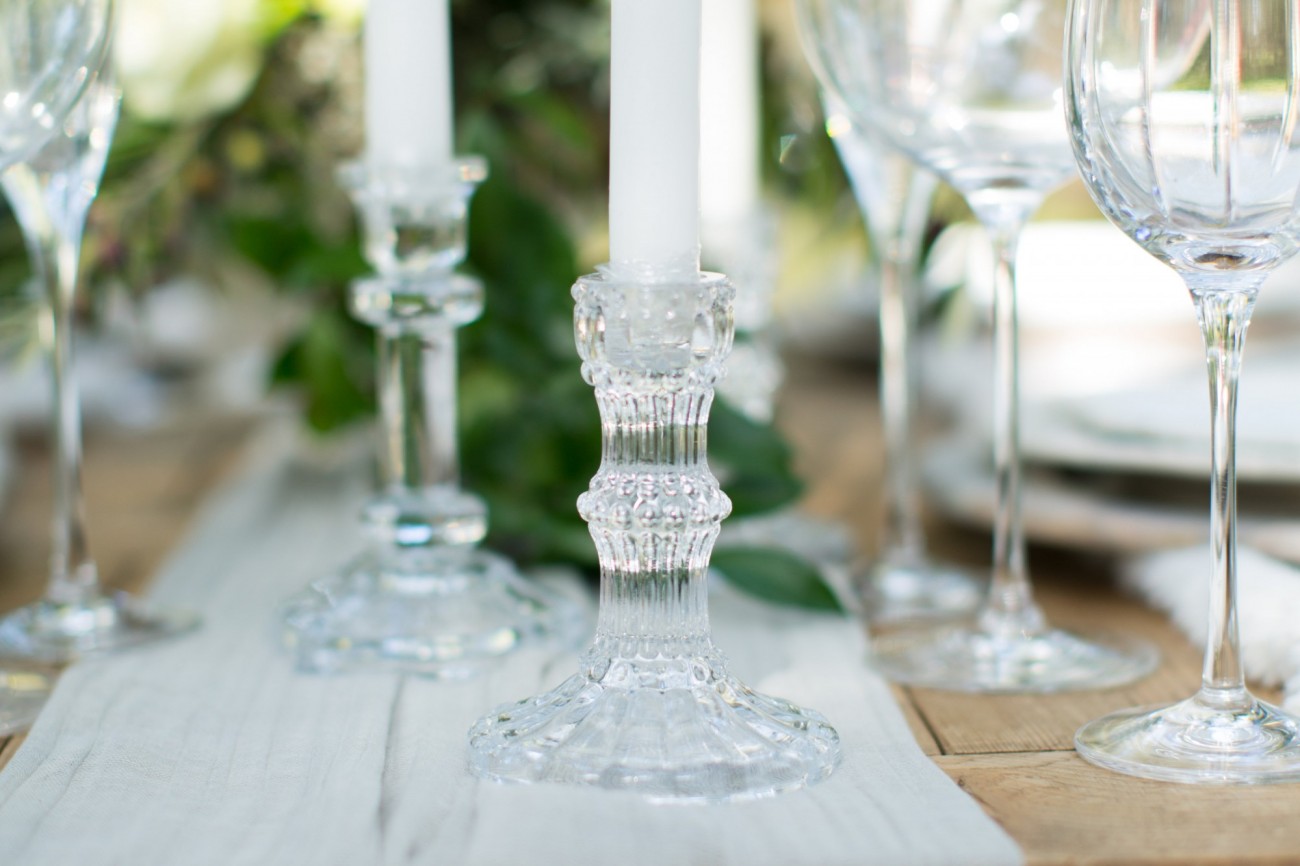 Make it Personal
"Handwrite the menus and place cards to make your guests feel extra special," Justina suggests. If your handwriting isn't the best, have a professional make them for you. These menus and place cards were made by Sarah Davis of S. Davis Prints. Justina chose an icy blue-gray shade, the same hue as the chargers.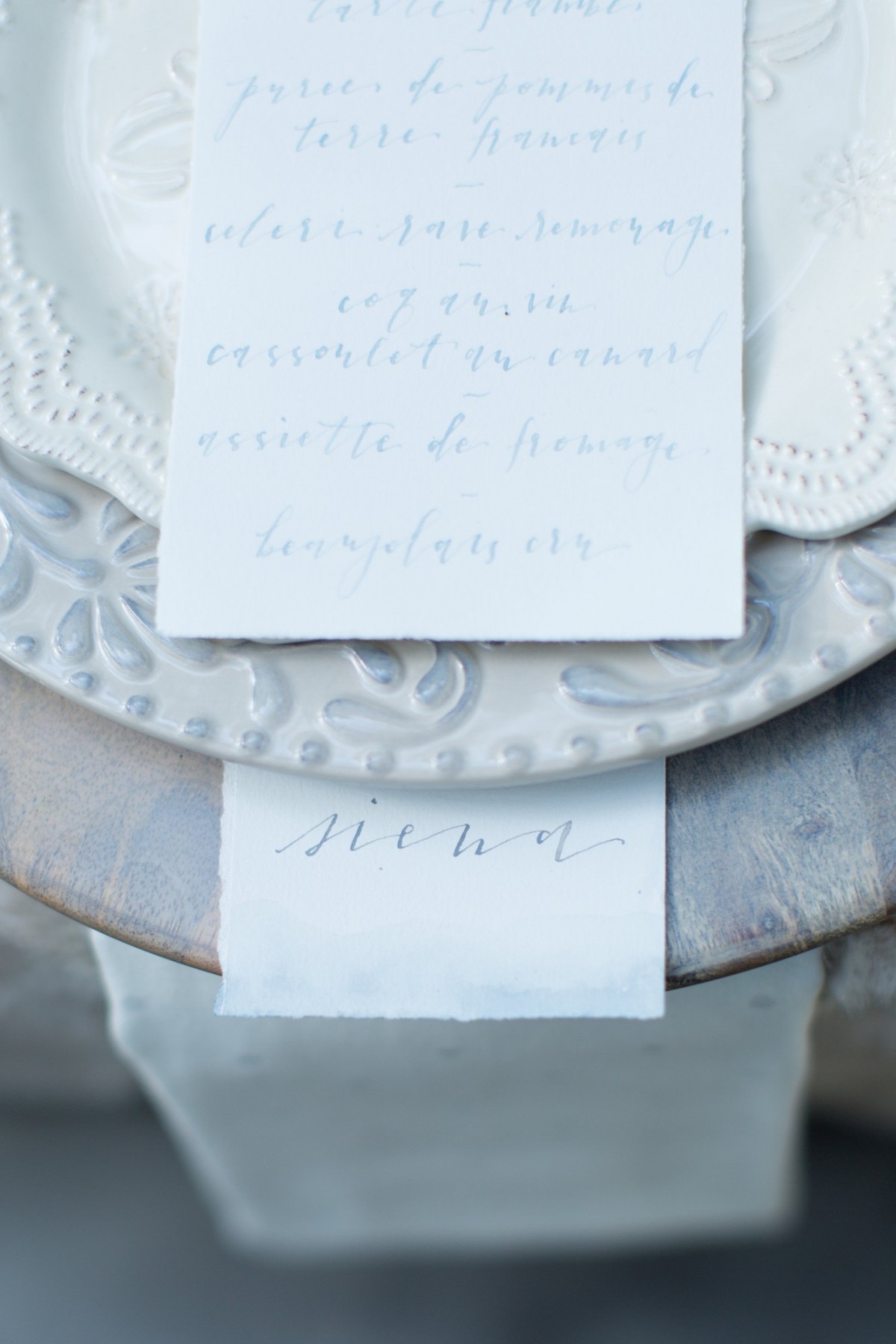 Decorate with Foliage
Add foliage and pine cones to your décor for a festive and organic feel.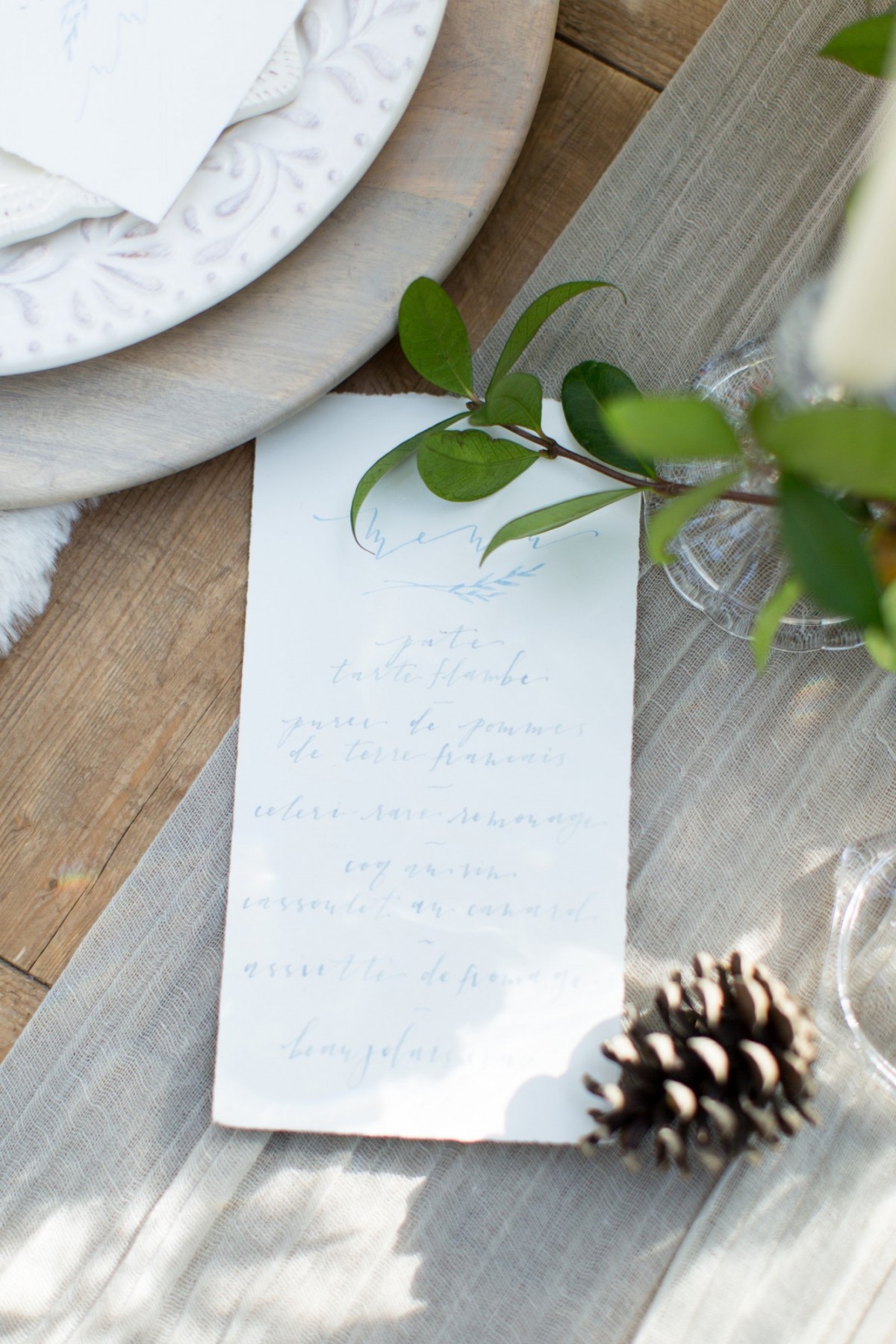 Give Guests Ornaments
Give your table an extra dose of holiday spirit by adding a special ornament, in a color that works with your chosen palette, to each place setting. Give them to your guests to take home as a gift.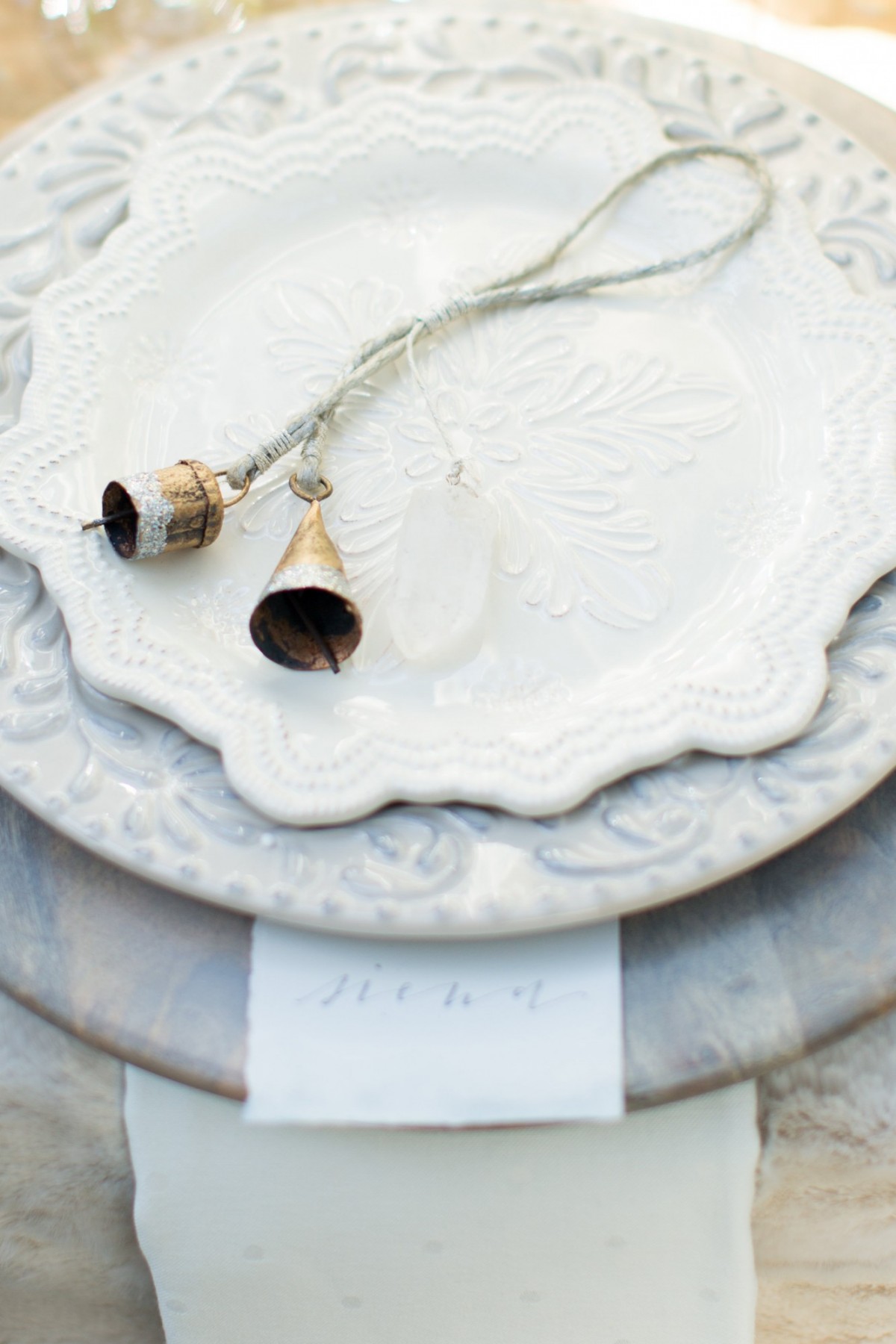 Mix and Match
"Use heirloom pieces and vintage items," Justina advises, "like crystal vases and candle holders, then mix them in with modern items like wine glasses, flatware and linens."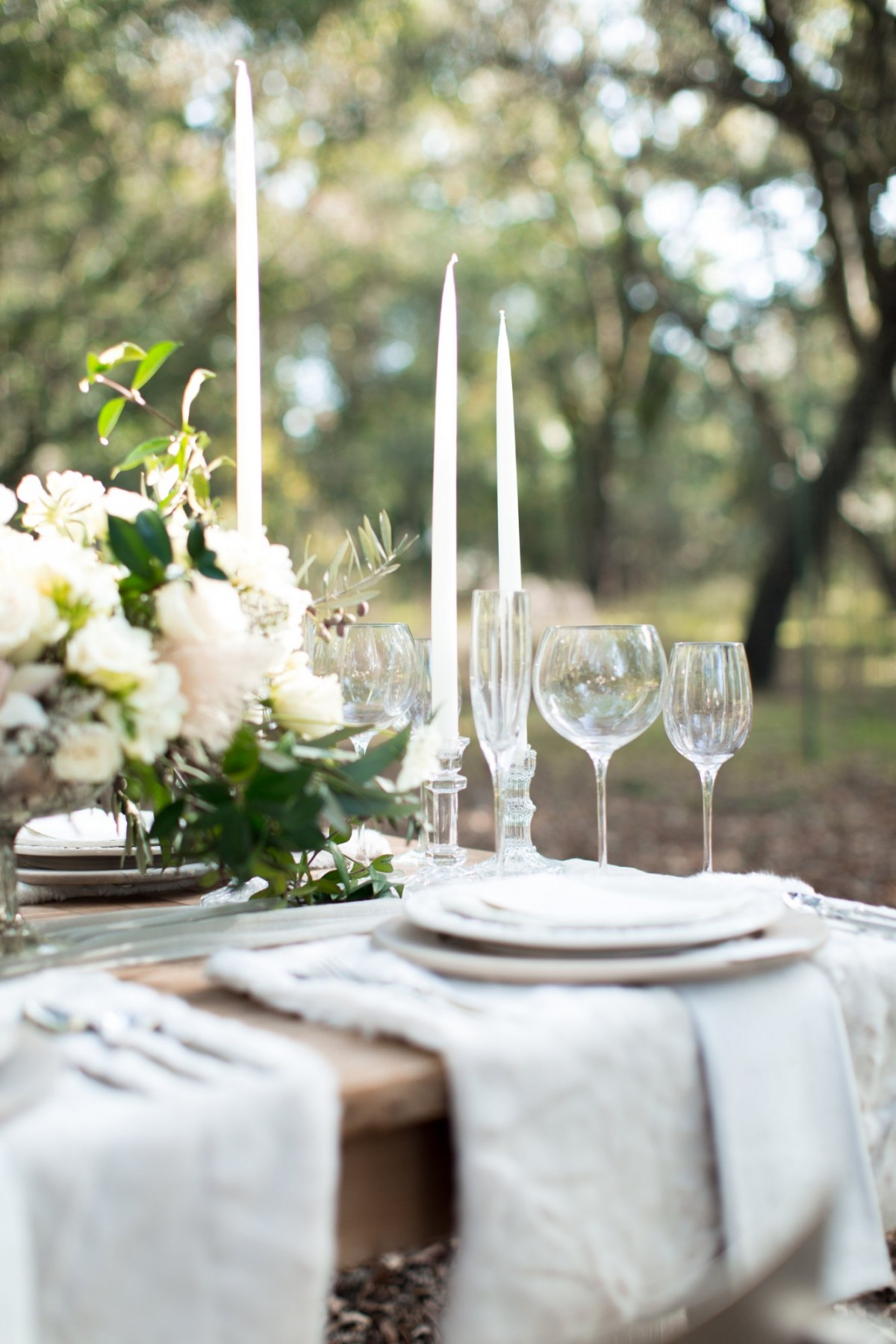 Save on Linens
"Source linens from your local fabric store," she suggests. "Every color and type of fabric can be found at usually half the cost of buying tablecloths and runners."
Justina let the runner cascade all the way down both sides of the table for a free-flowing look. She fringed the ends by pulling out a few rows of thread.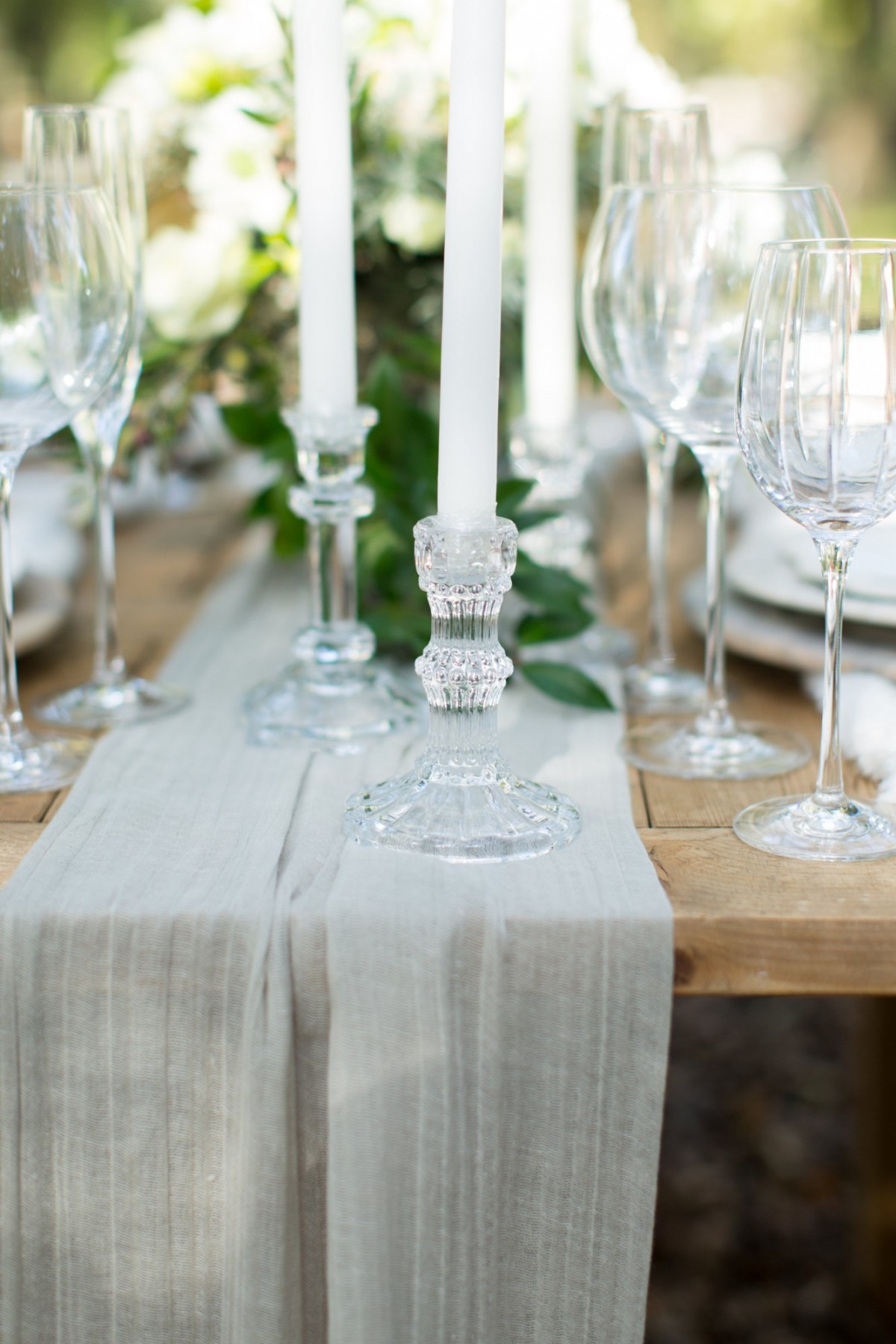 Claire of PoppyStone Designs worked with Justina's color palette to create a stunning winter centerpiece. She chose seasonal flowers and foliage in winter white shades.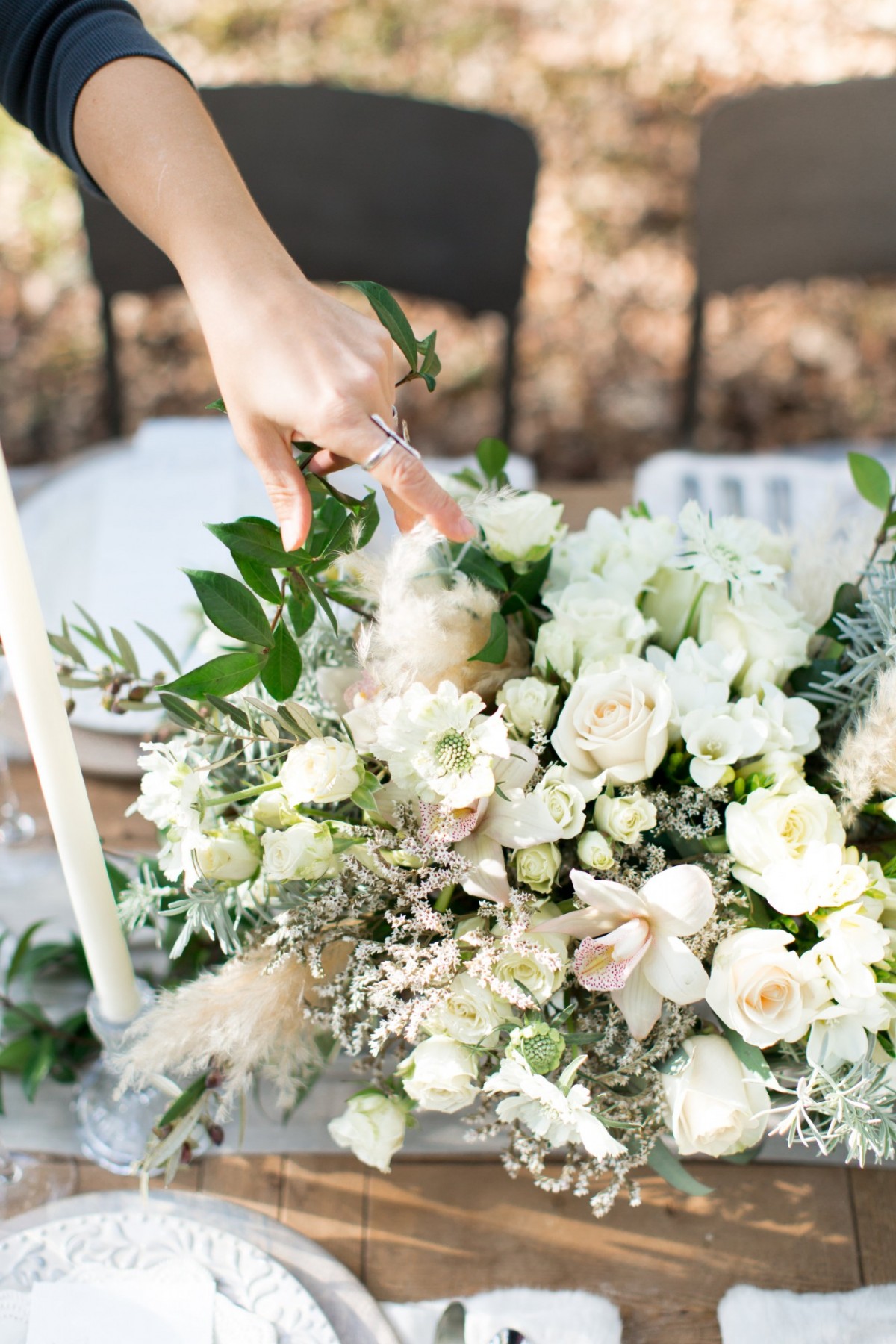 She used pampas grass, cymbidium orchids, statice, white scabiosa and white roses.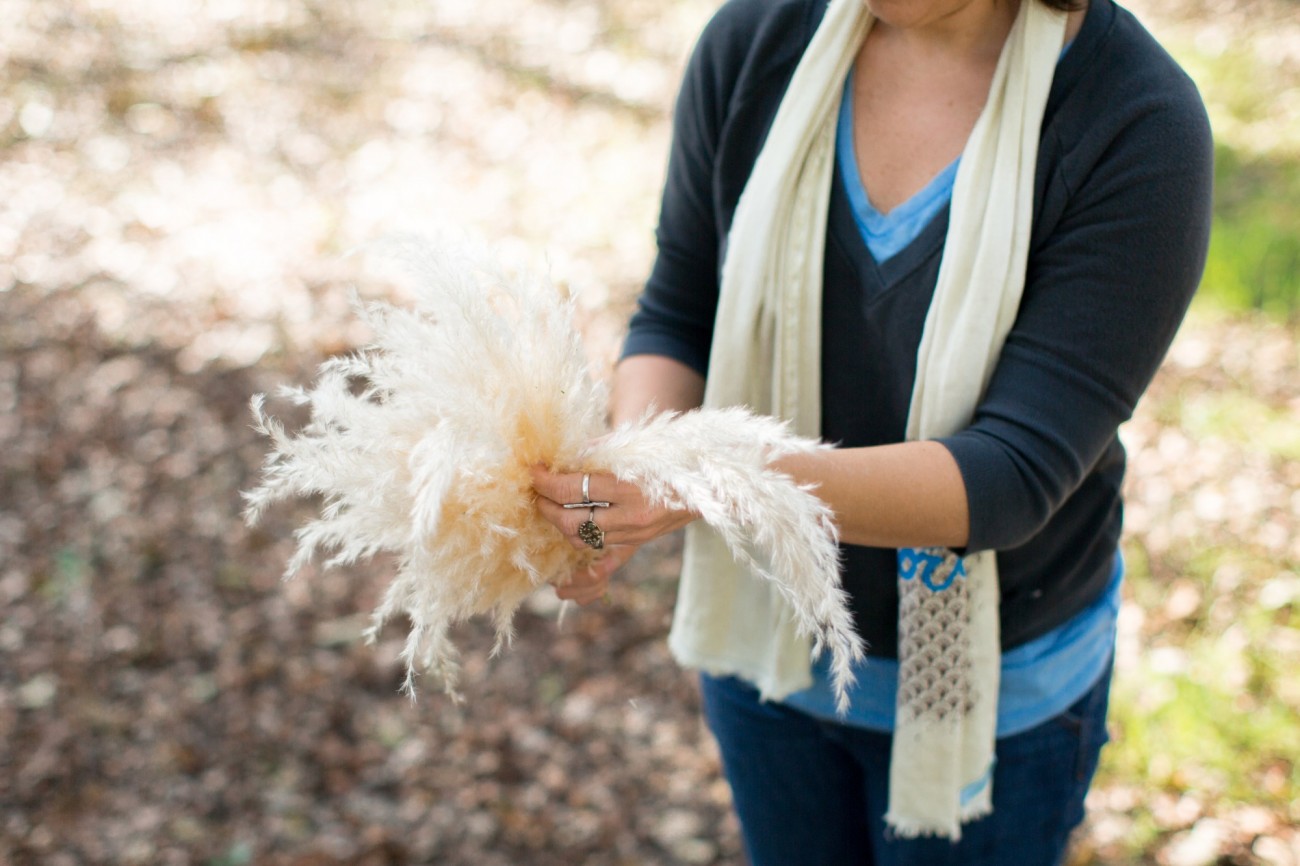 And for greenery, she used olive branches and lavender greens.
To save a little money on the extra floral you may want to add, Claire suggests, "Look in your yard for extra greenery and flora. Get creative!"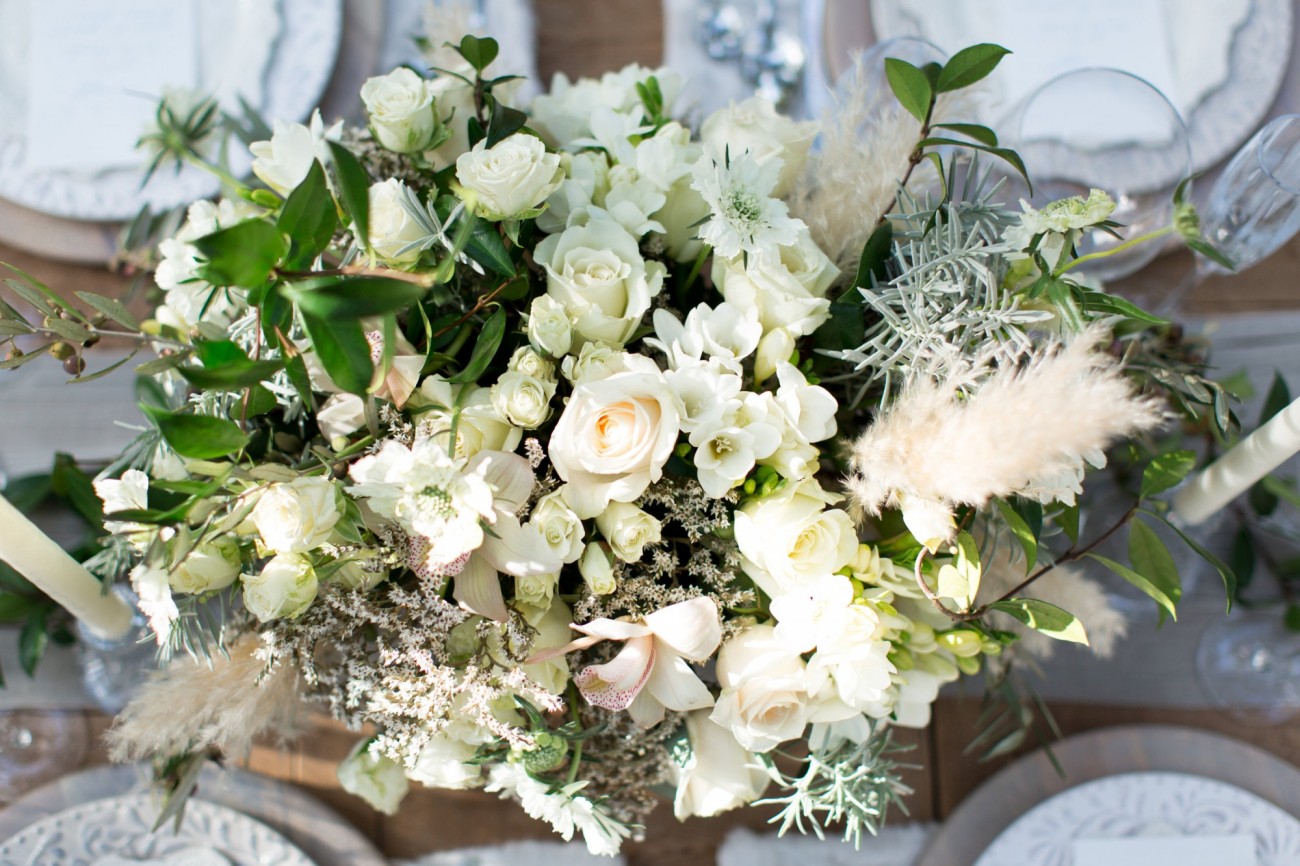 This table scape is not only ideal for holiday dinner and parties but for any special wintertime occasion.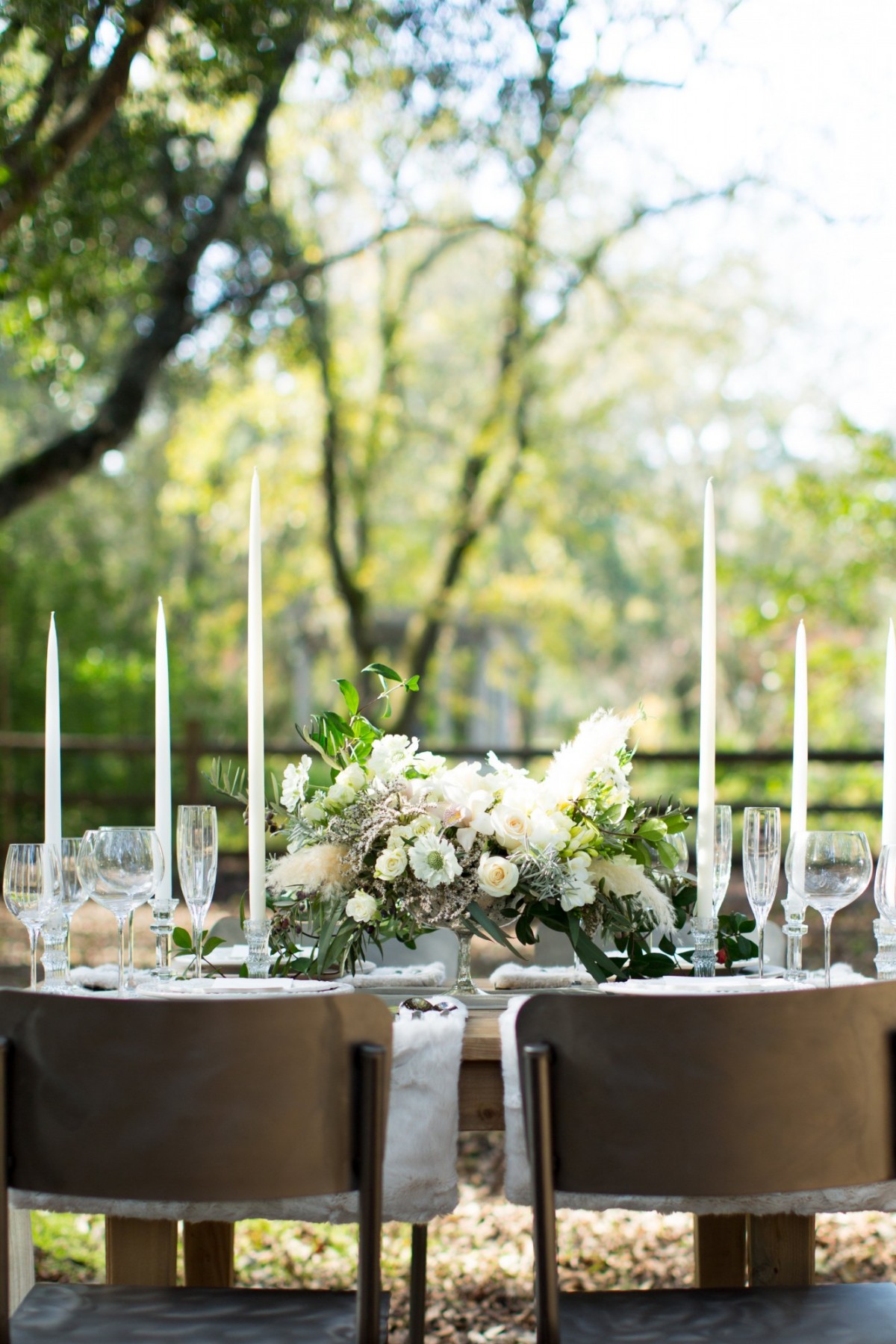 Next, the drinks, desserts and menu from this Winter Holiday Dinner Party!
Subscribe to Our Newsletters!