From food that's good for you to juicy burgers, fries and milkshakes, food connoisseur Heather Irwin recommends these eateries of the moment.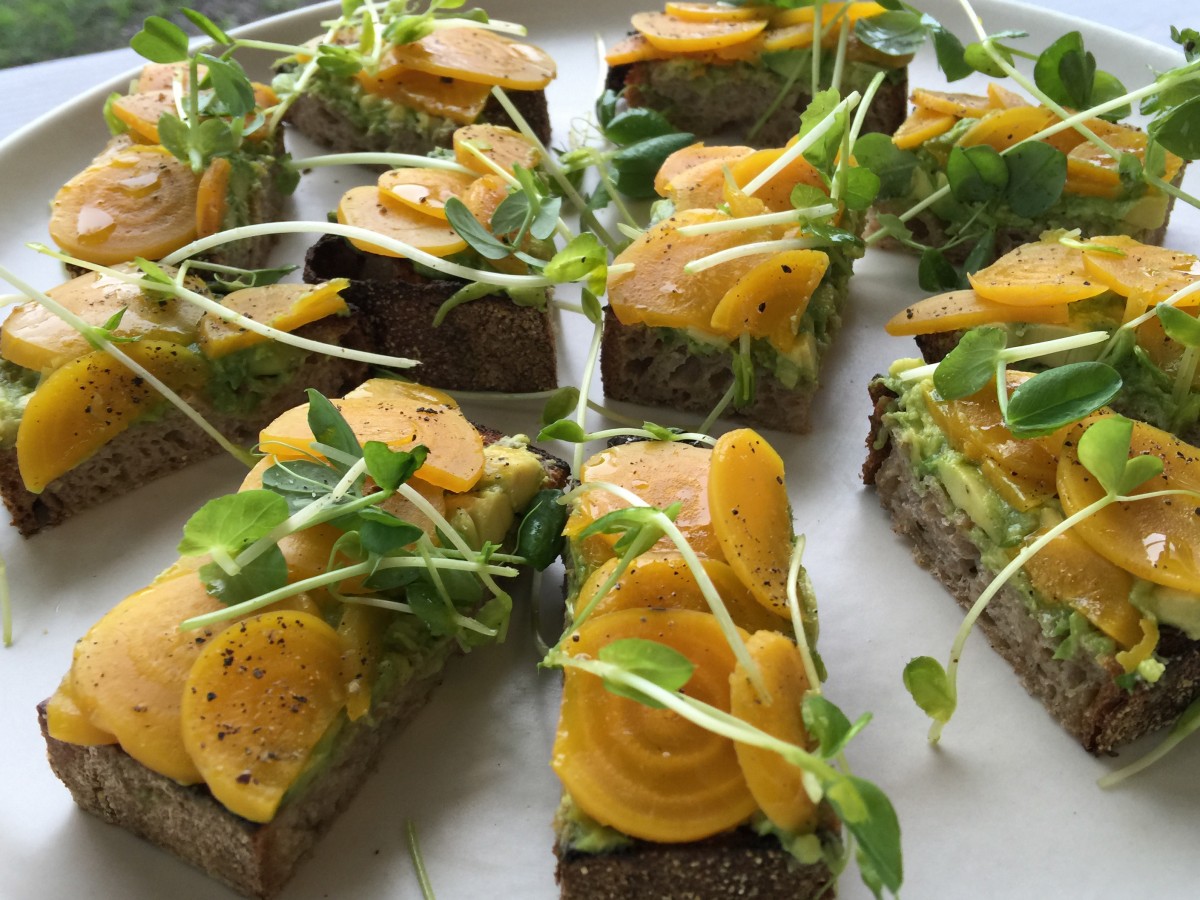 The Pharmacy Sonoma County
It's no accident that Kim Bourdet took over a longtime pharmacy building in Santa Rosa. "Food is our medicine," said the former Gap Kids executive who owns the farm-to-feel-better cafe with Jennifer McMurry. Their simple breakfast and lunch menu features local ingredients that make as few stops as possible between the farm and your mouth. McMurry, a pastry chef who ran the Viola Pastry Boutique & Café, creates healthier versions of familiar foods such as egg salad, carrot cake, chicken noodle soup and a croque madame with Rancho Llano Seco bacon, bechamel and an over-easy egg. This isn't diet food, mind you, just nourishing dishes that don't rely on heavy doses of white sugar, salt, white flour and commercial eggs. Save room for McMurry's Meyer lemon curd meringue and salted caramel chocolate pot de crème.
990 Sonoma Ave., Santa Rosa, 707-978-2801, thepharmacysonomacounty.com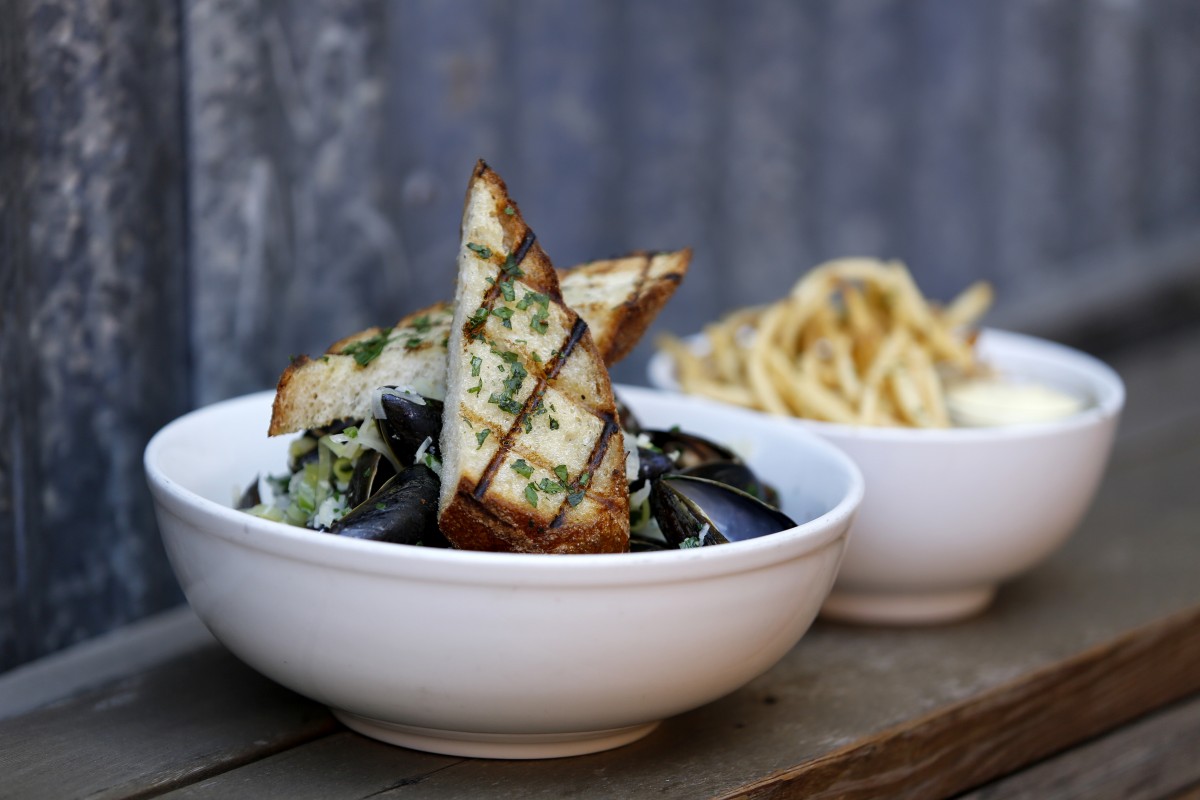 the girl & the fig
This Sonoma institution has long been a favorite of locals, tourists and the occasional celebrity, for both its extraordinary outdoor patio and approachable Wine Country-French cuisine. Never one to rest on her laurels, chefowner Sondra Bernstein recently added breakfast service on Fridays and Saturdays, and brunch on Sundays, offering house-made bagels and smoked salmon, croque madame with Mornay sauce and applewood-smoked ham, house-cured ham hash with Hollandaise sauce, and caramelized-onion quiche. Bernstein also recently hit the road with her fig rig food truck, taking the girl & the fig menu to farmers markets, festivals and other events.
110 W. Spain St., Sonoma, 707-938-3634, thegirlandthefig.com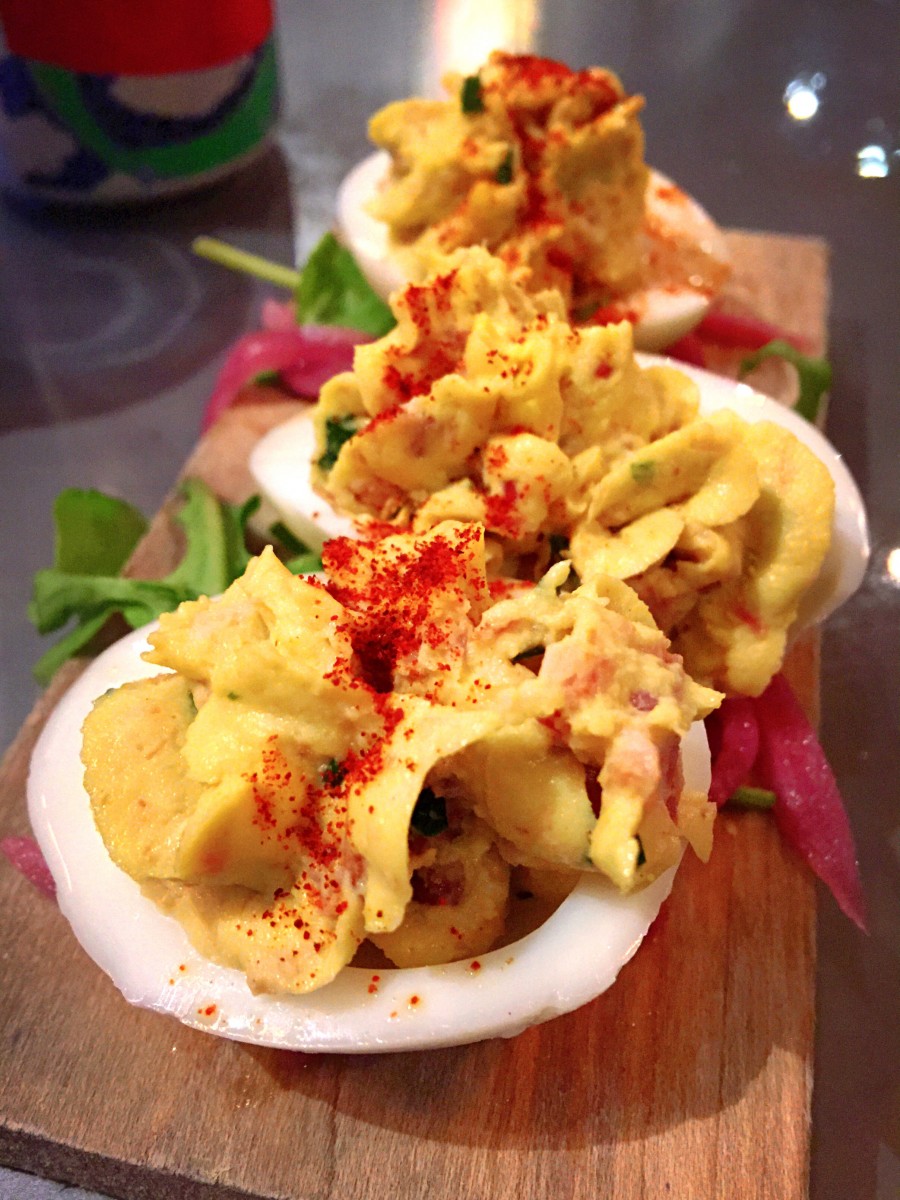 Fogbelt Brewing Co.
The word "brewpub" has become synonymous with "restaurant that serves beer," rather than a gathering place to down a few pints with fish and chips. In other words, the pub has gone out of brewpub. But Fogbelt takes it old-school with its simple-ish butcher boards and bar bites paired with house-made and other local beers. Served at the U-shaped bar are sausage sandwiches from Sonoma County Meat Co., produce from Fogbelt's Healdsburg farm, pretzel bites with beer-bechamel sauce, hoisin-barbecued beef sliders and butcher boards piled with such beer-friendly bites as fresh mozzarella with balsamic reduction, wine-cured salami and mixed pickles.
305 Cleveland Ave., Santa Rosa, 707-978-3400, fogbeltbrewing.com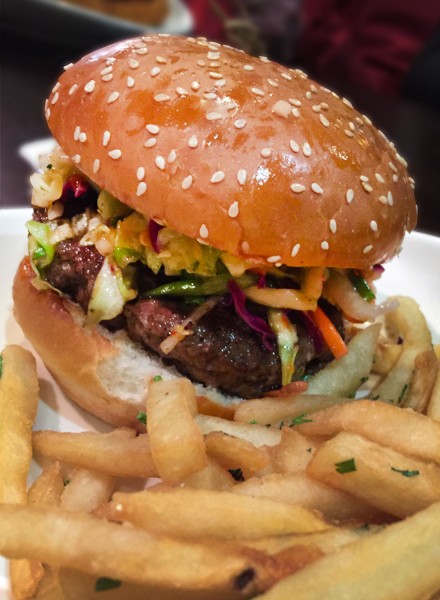 Bibi's Burger Bar
Offering creative cocktails, shakes and a lengthy list of burgers, fries, salads and a few entrees, Bibi's stakes a claim on beefy patties topped with everything under the sun, from Thai coleslaw and portobello mushrooms to homemade chili. Chefs Ben Davies and Bruce Frieseke use toasted Franco American buns and fresh produce, and add twists such as the breaded Parmigiana burger ($14) with marinara, onion ring and mozzarella on sourdough bread. The Connecticut-style steamed cheeseburger is so juicy that extra napkins and a trough are appropriate. Wash it down with a Rhu-Barbarian cocktail made with Skyy strawberry vodka, lime, strawberry and rhubarb bitters.
630 Third St., Santa Rosa, 707-523-1400, bibisr.com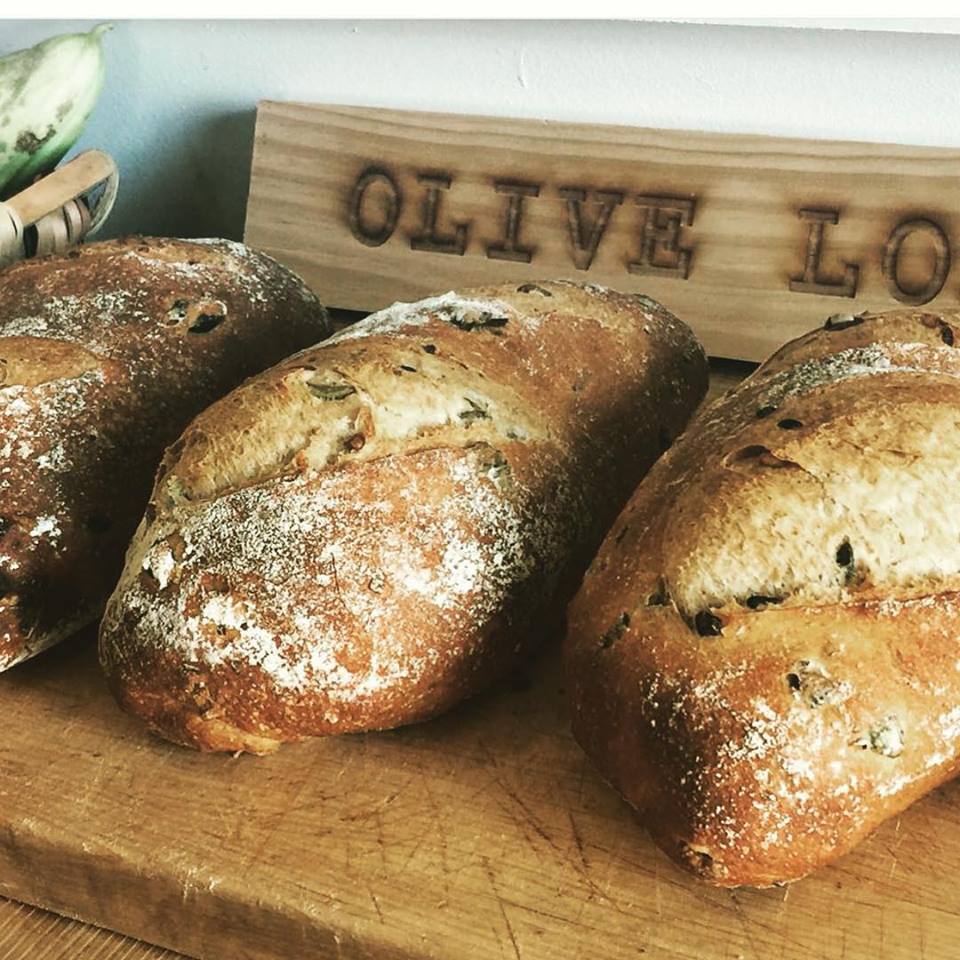 Trading Post Market & Bakery
A project of San Francisco's Mercer Restaurant Group (AQ, Melange, The Hall), this haute bread shop is more of an industrial cooking space with a small collection of jams and honey than it is a traditional bakery. No worries, since hearty, stone-hearth country loaves and baguettes are the draw to this Cloverdale spot. It's truly excellent bread, with big air pockets and a crunchy crust: Just a swipe of fresh butter and a dab of raw honey make it spectacular. The bakery is the first stage of a larger-scale project, which will include a full-service restaurant.
102 S. Cloverdale Blvd., Cloverdale, 707-894-6483, facebook.com/thepostcloverdale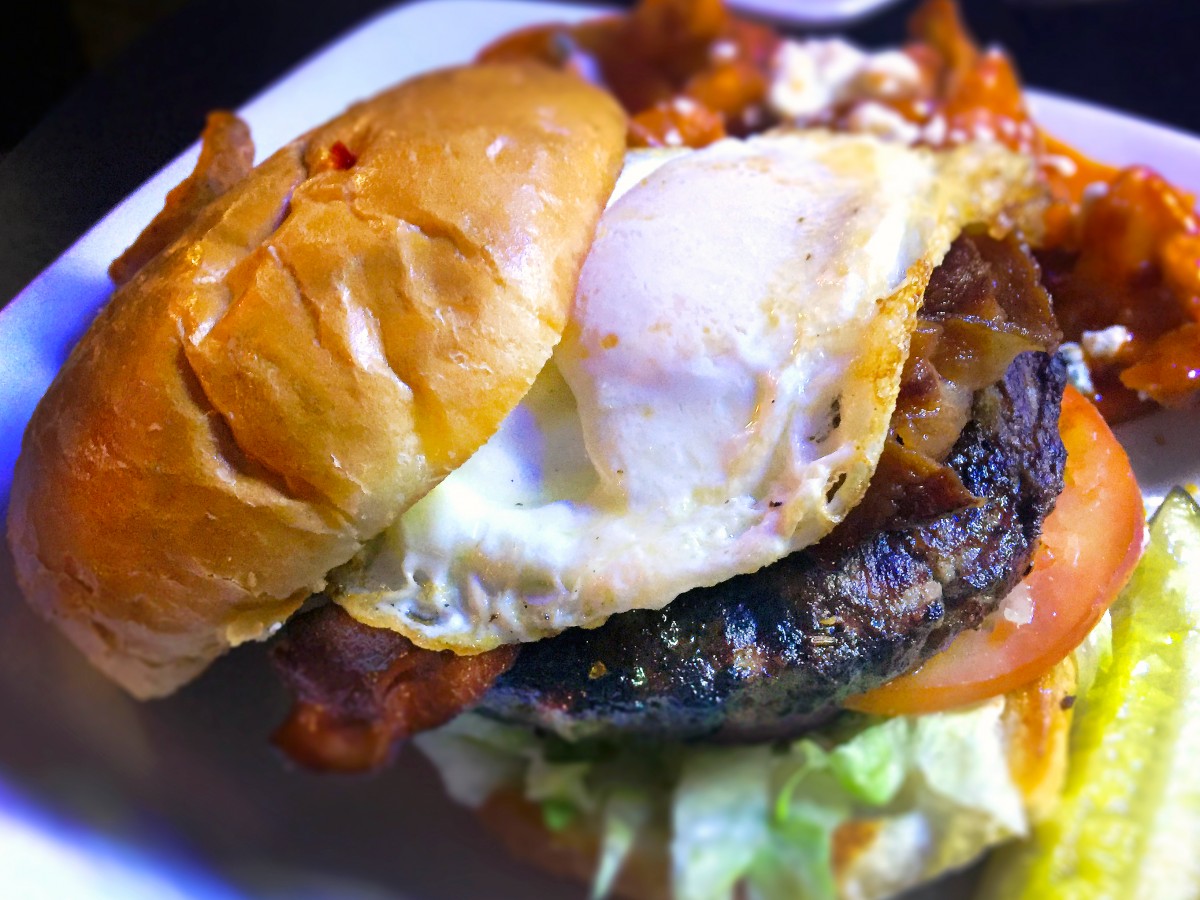 Hey Misstir Bar & Grill
The burgers here are intimidating, even to an experienced eater. It's not just the sheer size of these towering beefscrapers, but also the carnivorous radicalism of a poultry, pork and beef ménage à trois under a bun. At a bar, no less. Behold the pork belly burger: toasted bun, mayo, fried egg, bacon, pork-belly-stuffed hamburger and requisite vegetables. With a side of buffalo wing sauce-slathered fries topped with blue cheese crumbles, it's a cardiac nightmare, so bring an army to help eat it. There are also short rib, chuck and brisket burgers loaded with insane toppings. This little gem won't stay under the radar long.
52 Mission Circle, Suite 111, Santa Rosa, 707-978-2395, facebook.com/heymisstir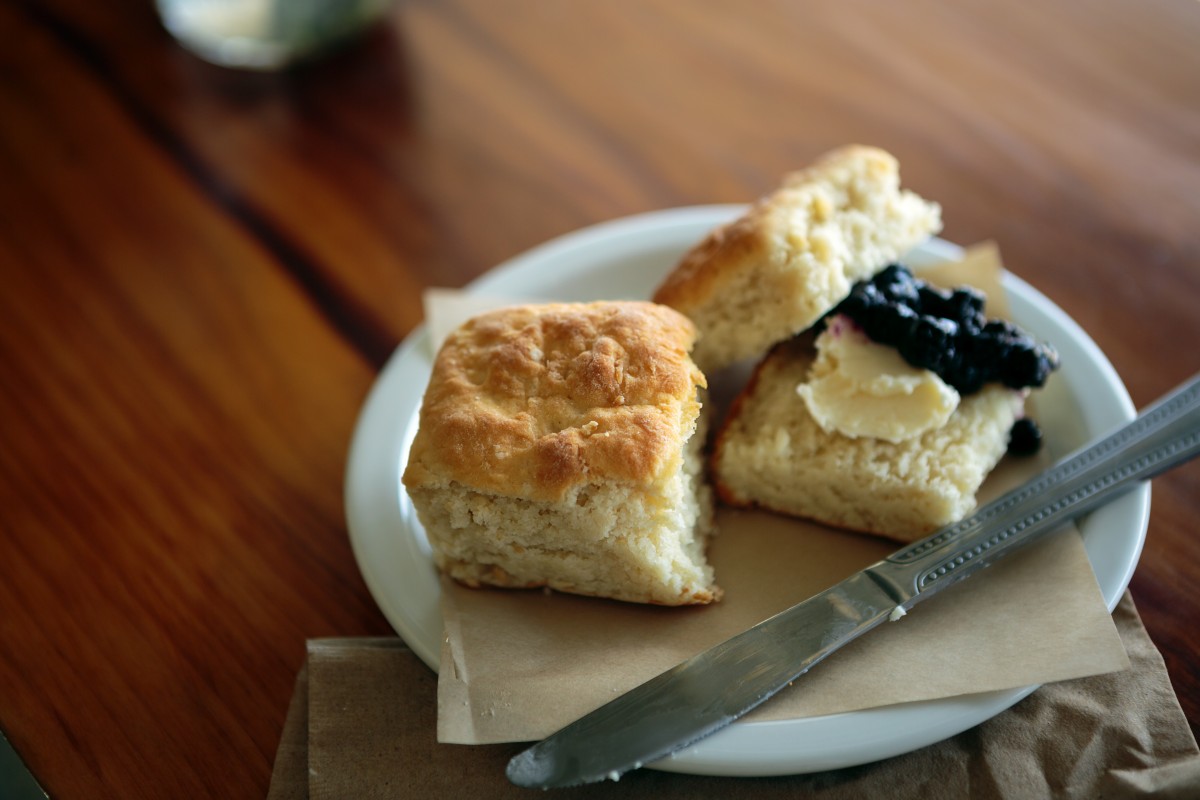 Big Bottom Market
Crista Luedtke, Kate Larkin and Michael Volpatt have given their gourmet general store a facelift just in time for summer, with more space and a focus on their amazing biscuits. The biscuit bar features these glutenous pillows with pulled pork; mascarpone and honey; berries and whipped cream; and smoked salmon and pickled onions. Big Bottom also sells the biscuits par-baked and frozen.
16228 Main St., Guerneville, 707-604-7295, bigbottommarket.com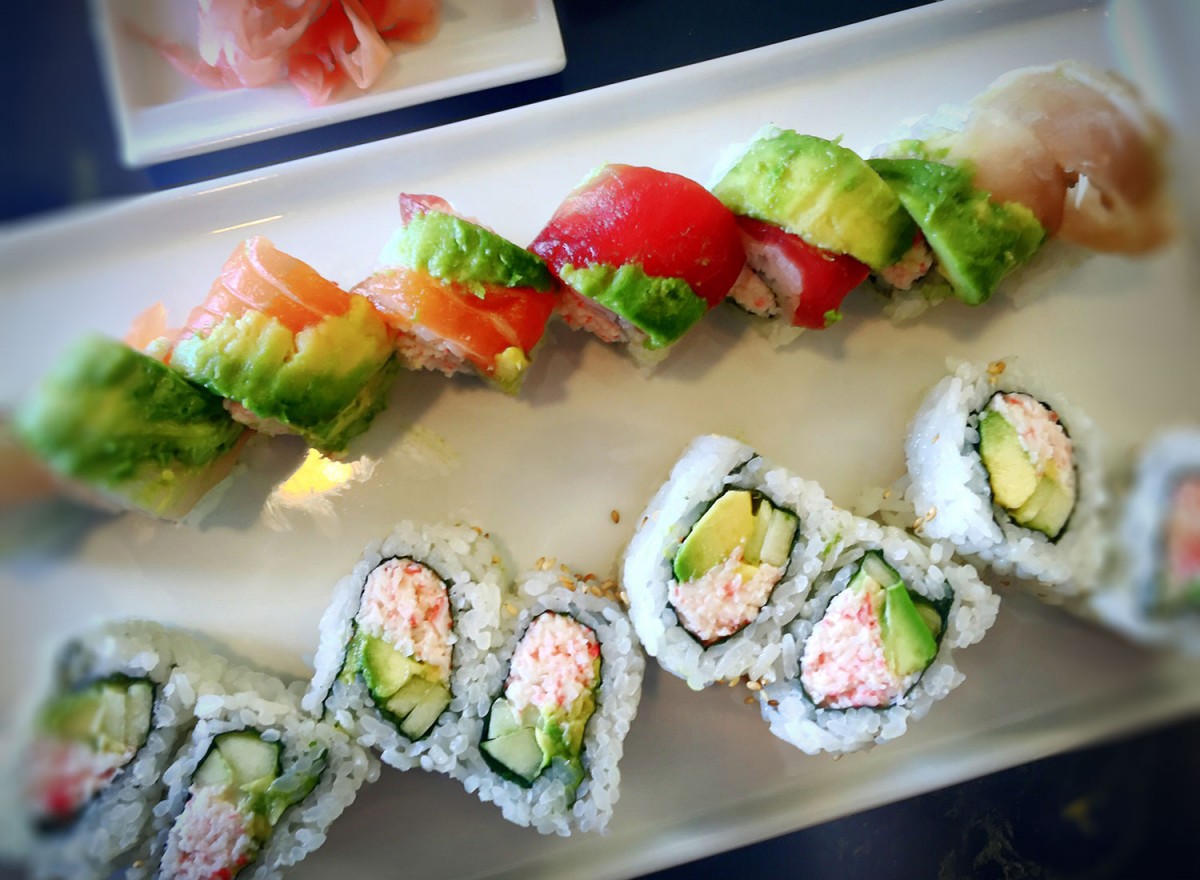 Paradise Sushi
Sane people approach an all-you-can-eat sushi bar with the same caution as they would, say, a trapped opossum. Which is to say with an equal mix of extreme fear and unbridled fascination. However, you can gorge with impunity on the nonstop parade of nigiri and sushi rolls at this Santa Rosa offshoot of the popular Petaluma Paradise sushi bar. With a single rainbow roll costing $14 or more, Paradise's $18.95 lunch and $24.95 dinner are thrifty, indeed. The all-you-can-eat selection increases at dinner.
119 Fourth St., Santa Rosa, 707-542-4582, paradisesushi.net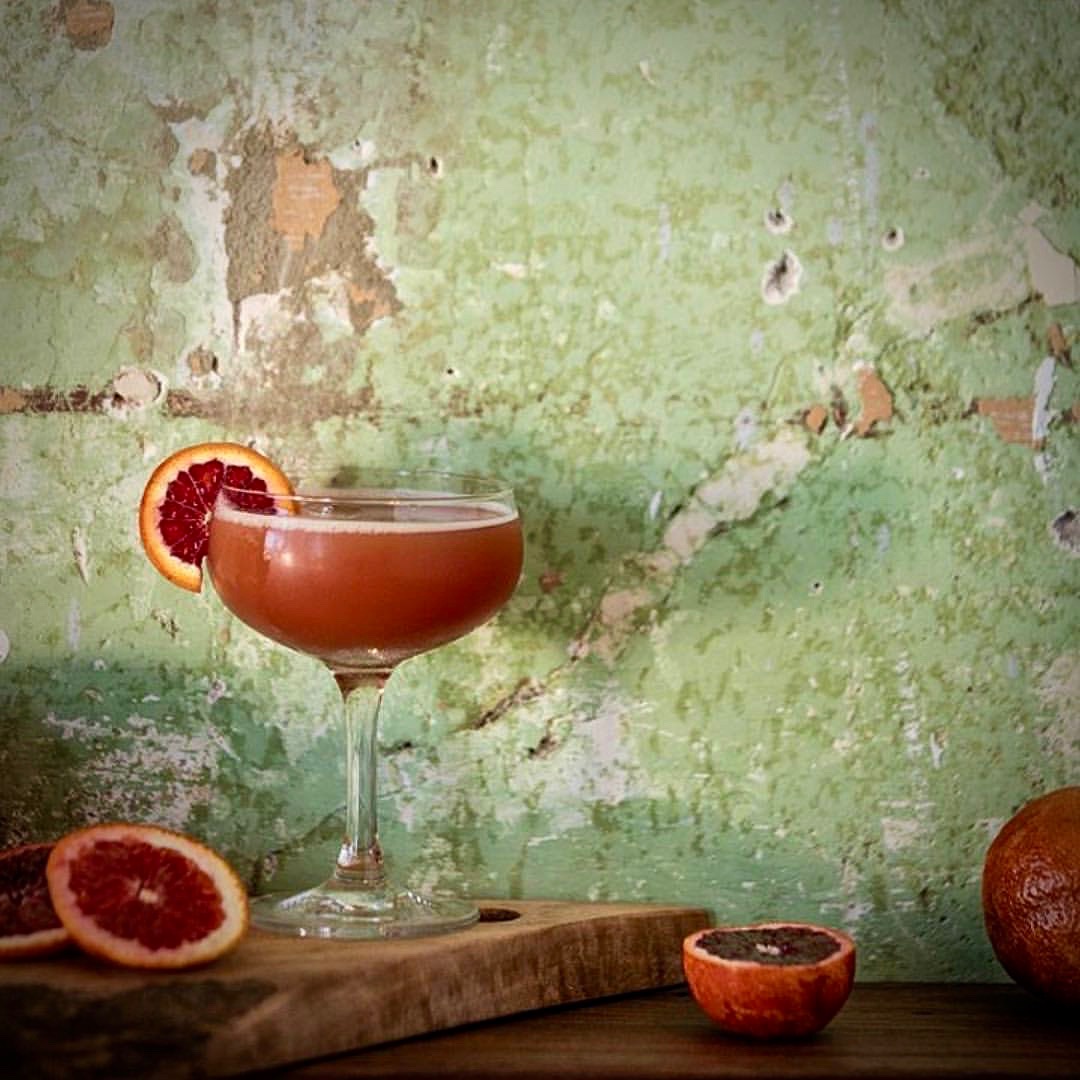 Geyserville Gun Club Bar & Lounge
Dino Bugica continues to make tiny Geyserville a destination. His Diavola Pizzeria & Salumeria has become legendary, and now there's at reason to hang out late in a town where there's not much to do after 9 p.m. With exposed brick, reclaimed walnut bar and a chandelier made of glass antlers, the Gun Club is Old West-meets-modern-minimalist, with a menu to match. Bugica marries bar bites such as Nutella crêpes, uni and toast with cauliflower cream, and chicken wings with spicy Japanese mayo, with nouveau-classic cocktails including Moscow mules, Gun Club Gibsons (gin, vermouth, orange bitters and pickling spices) and Negronis on tap. There's also a daily blue-plate special and weekly live music.
21025 Geyserville Ave., Geyserville, 707-814-0036, geyservillegunclub.com
Subscribe to Our Newsletters!