There is a little window of time, Mexican tradition has it, during the last days of October and the first days of November when the partition between the living and the dead vanishes and loved ones return to feast, dance, and celebrate. To welcome them back during El Día de los Muertos, the living may construct elaborate altars, or ofrendas. You never know what you might find on a Day of the Dead altar: a favorite red comb missing a few teeth, a bowling trophy, a can of sardines, things that had significance and meaning to the deceased. It's a ceremony that manages to be simultaneously playful and moving, and no place in the North Bay honors the ritual more wholeheartedly than Petaluma.
Starting in early October and continuing for almost an entire month, Petaluma is alive with Day of the Dead-themed altars, music, dance, poetry readings, food vendors, community gatherings, even sugar-skull-making workshops. Thanks to three enthusiastic coordinators — Abraham Solar, Gloria McCallister, and Margo Gallagher — as well as the efforts of some dedicated volunteers, the celebration is still going strong 19 years after it began. All events are free, though donations are welcome, and all are offered in Spanish and English. Says Gallagher: "Attendance and interest continue to grow stronger each year. We typically have up to 4,000 to 5,000 attendees at the traditional candlelight procession."
This year's theme is Love Transcends/El Amor Trasciende. Longtime volunteer and supporter Georgina Warmoth will be working with Gallagher to create an especially timely altar, displayed at the Petaluma Mail Depot, honoring those who have lost their lives while housed in detention centers, or who died trying to enter the U.S. Theirs will be one of several community altars, where the public is encouraged to leave a message, a picture, or a flower. Altars will also be on display in shop windows all over town.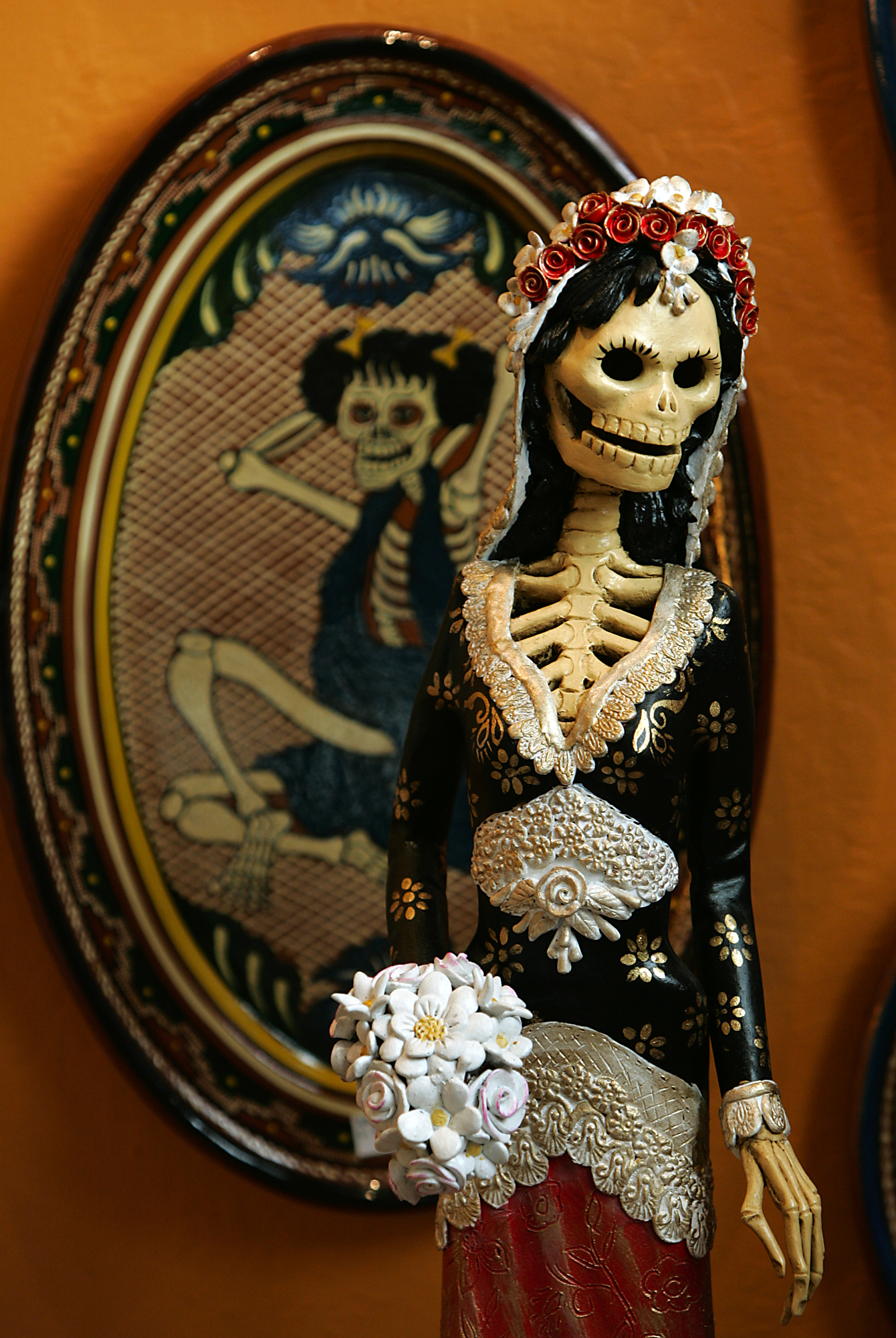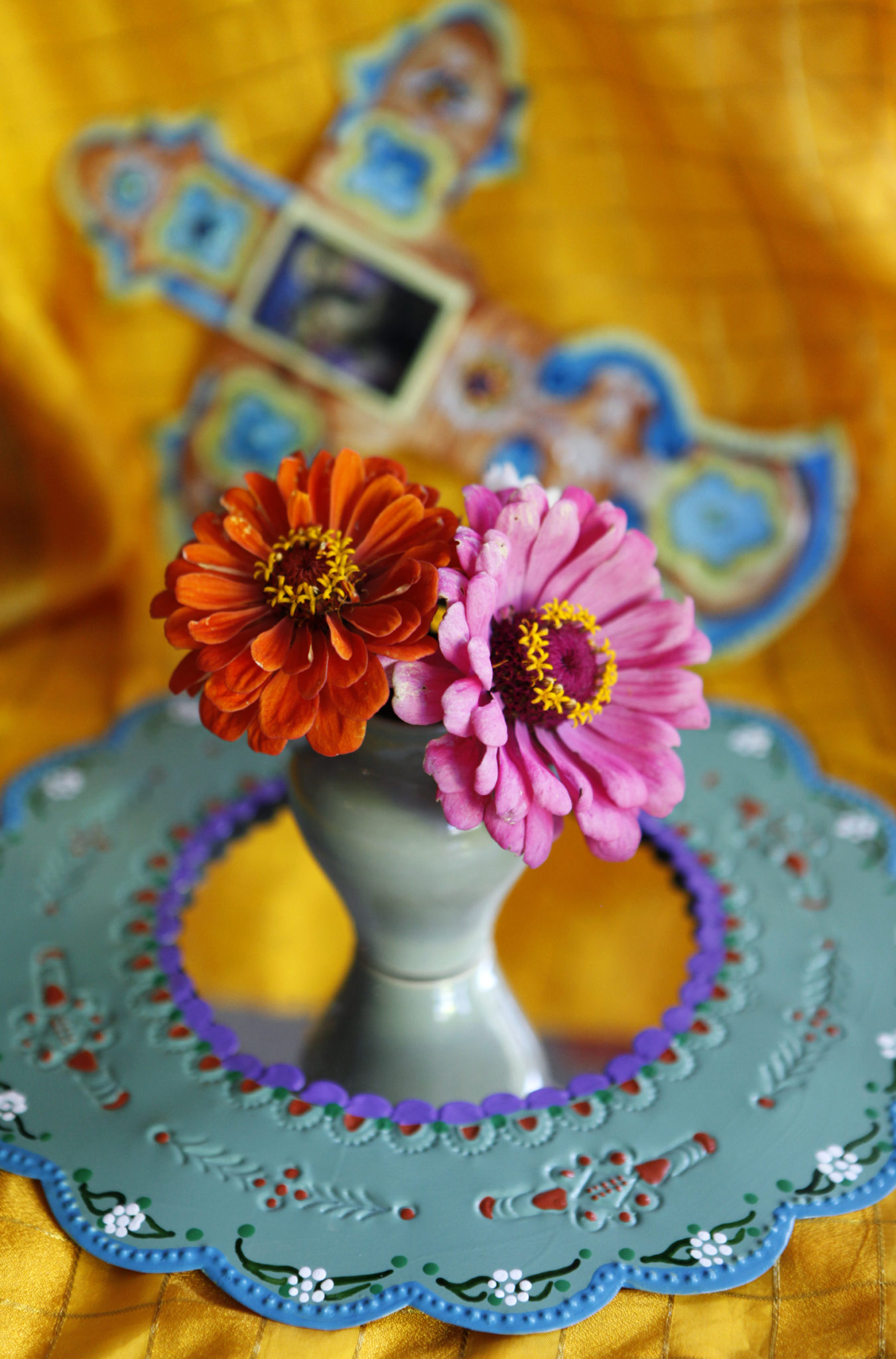 Witnessing these tributes, the viewer often leaves with a sense of having actually met the departed, if only briefly. And even with a full month of Day of the Dead commemorations, it's hard to fit everything in. Says Gallagher, "We love what we do and are passionate about it. We want to celebrate the life and death of our loved ones and ancestors, through the arts and traditions of Latino culture." And while the real party here is for the dead, these events do offer living participants explosions of color, skeletal spectacles, marigolds, and magic.
October 6, Opening Day, St. Vincent's Church plaza, 35 Liberty St., 12-4 p.m. Featuring Aztec dancers, Ballet Folklorico Paquiyollotzin, food vendors, a health fair, and more.
October 12, Artist Reception, Petaluma Mail Depot, 40 Fourth St., 6-9 p.m. Featuring local artists, food vendors, and live music.
October 18, Poesia del Recuerdo/Poetry of Remembrance, Connie Mahoney Reading Room, SRJC Petaluma campus, 680 Sonoma Mountain Parkway, 6-8 p.m. Featuring bilingual poets Jabez Churchill and Forrest Gander, recipient of the 2019 Pulitzer Prize for Poetry.
October 19, LumaFest, SRJC Petaluma's El Dia de Los Muertos Community Celebration
SRJC Petaluma campus, 10 a.m.-3 p.m. Another performance by Ballet Folklorico Paquiyollotzin, lectures, art, and information booths. lumafest.santarosa.edu
November 2, Candlelight Procession and Closing Event, 4-10 p.m. Procession takes place at the Petaluma Fairgrounds, where festivities will include Ballet Folklorico Paquiyollotzin, Aztec dancers, live music by Group Gitano, Danza Los Diablos Unidos, food and art vendors, and more.
Visit El Día de los Muertos Petaluma on Facebook for a full schedule of events.
Check websites for information about Day of the Dead celebrations elsewhere in Sonoma County: 
Santa Rosa: santarosadiadelosmuertos.org
Sonoma: sonomacommunitycenter.org, laluzcenter.org
Sebastopol: sonomalibrary.org
Healdsburg: ci.healdsburg.ca.us/911/Dia-De-Los-Muertos
Windsor: latinbayarea.com