Around-the-Clock Shower
This classic bridal shower tradition, an old favorite that's enjoying a comeback, has guests assigned a time of day that informs their choice of gift. Here are our picks for what you'll need morning, noon, and night as you move from engagement to wedding to honeymoon!
MORNING
Morning Mask
Begin your pre-wedding self-care with a luxurious home facial mask session. These one-time-use mask pouches from Oak & Ashland, a local ingredient-conscious beauty product line, are made with skin-soothing ingredients such as rose clay, creamy coconut milk, and activated charcoal. $6.50 per pouch, Oak & Ashland, Sonoma, oakandashland.com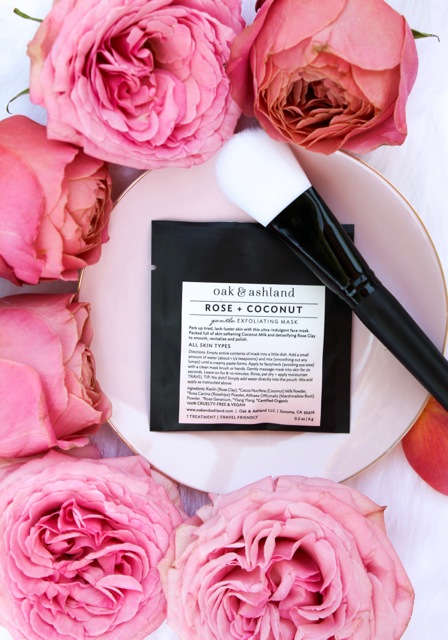 Tea Time
Start your wedding-prep mornings with a soothing cup of tea from Mr. Trombly's Tea & Table. Sign up for the tea-of-the-month club, which allows you to select two 3 oz. bags of fresh loose-leaf tea in whichever flavors your heart desires. $25 per month or  $3.25 per 2 oz. individual bag, Mr. Trombly's Tea & Table, Duncans Mills, mrtromblystea.com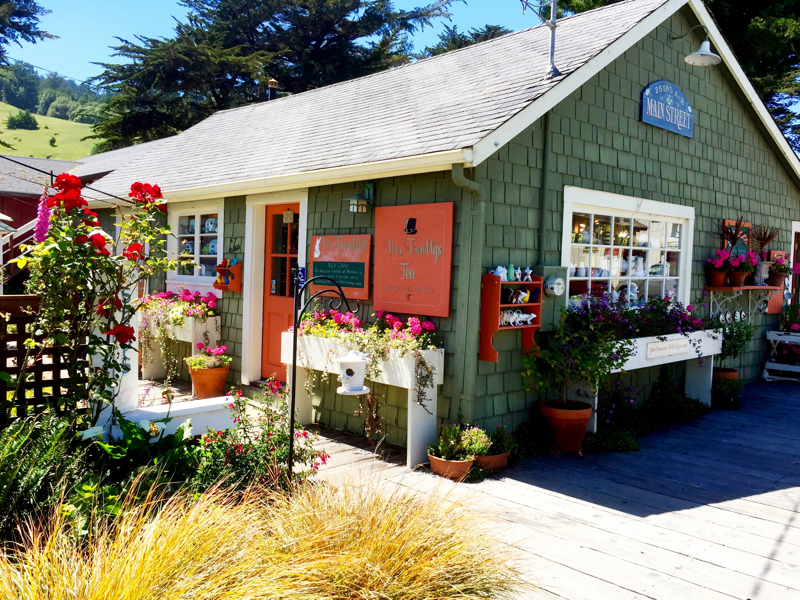 Bridal Indulgence
As exciting as wedding planning can be, it also takes a toll on your stress level. Blush Spa Sonoma invites you and your bridesmaids to indulge in a full day of massages, facials, and salt scrubs — complete with complimentary Champagne and strawberries. Bridal Package  $325, Bridesmaids  $145 per guest, Blush Spa Sonoma, Sonoma, blushspasonoma.com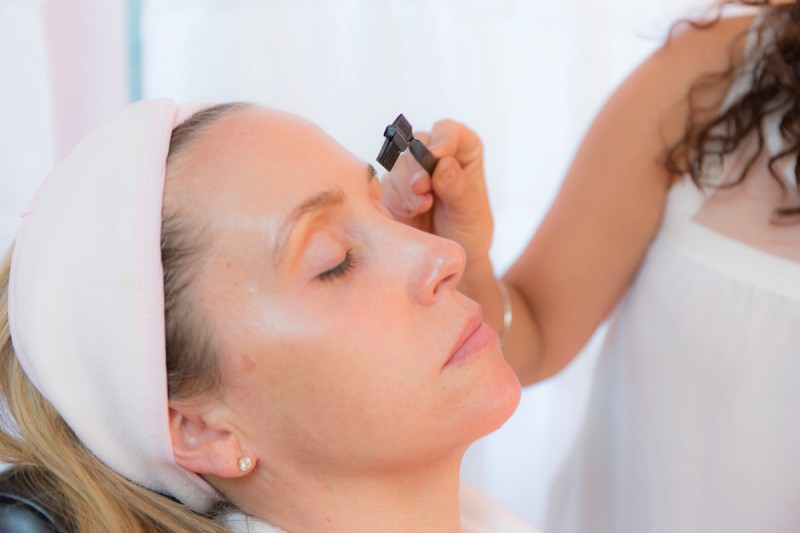 Get Your Glam On
Fringe, a full-service salon in the quaint town of Penngrove, offers day-of-wedding hairstyling for the bride, bridesmaids, mother of the bride, and flower girl. Makeup application, tanning, and brow and nail services are also available at Fringe. Prices vary based on hairstyle and/or service, Fringe Salon, Penngrove, fringebeautysalon.com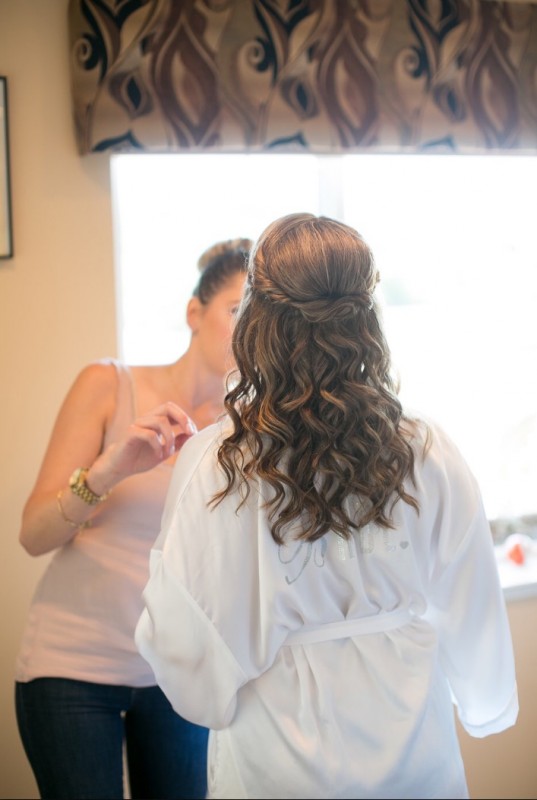 NOON
Tastings That Tempt
Wine tasting is a must-do for any weekend spent in Sonoma. Ferrari-Carano, located on a stunning property that includes five acres of gardens to explore, offers private wine tastings in its Prevail Room with a variety of options to sample. $30-$50 per person, Ferrari-Carano Vineyards and Winery, Healdsburg, ferrari-carano.com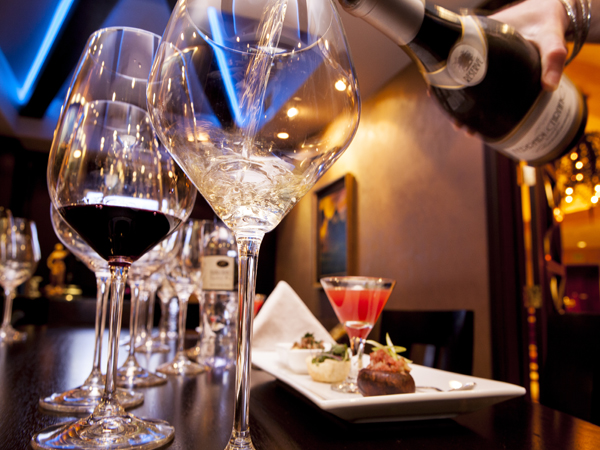 Satisfy Your Sweet Tooth
Your Sweet Expectations, a top Sonoma County wedding cake vendor, offers onehour tasting sessions for the happy couple to sample a variety of sweet flavors, fillings, and icings until they find the cake of their dreams. Owner Carolyn Bessé has been in the cake industry for almost 30 years, bringing a level of excellence to your special day. $25 per tasting session, Your Sweet Expectations, Cotati, yoursweetexpectations.com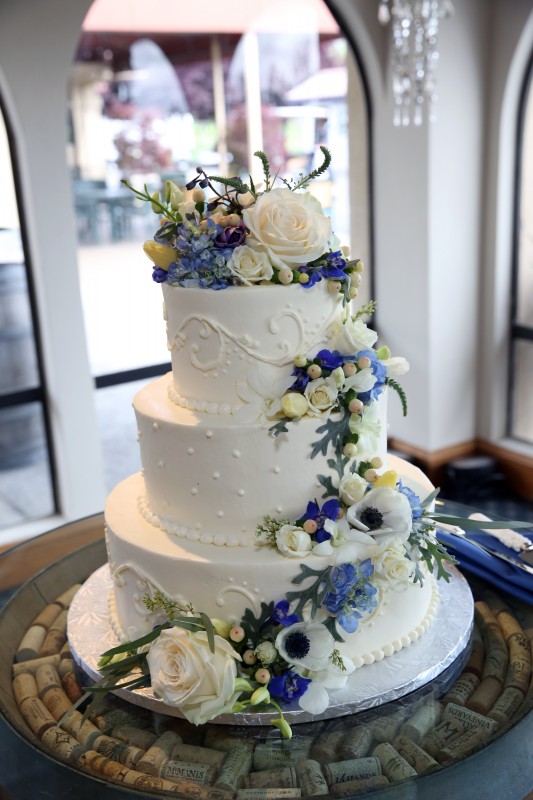 Crowning Glory
Sonoma-based photographer Rebecca Gosselin, hair and makeup artist Caysi Jean, and florist Mae Flowers have developed the ingenious idea of a floral crown workshop — a fun diversion for a bachelorette weekend afternoon. They come to a bride's home or Sonoma vacation rental, teach the fine art of floral crown-making, and provide a festive photo shoot afterward to showcase the newly designed crowns. The gowns shown here are by Bella Vita, worn by models Kerry Anderson, Savannah Ried, and Lindsey Knox. $435 for the full package including flower crown materials, hair and makeup, and a portrait session, mail@rebeccagosselin.com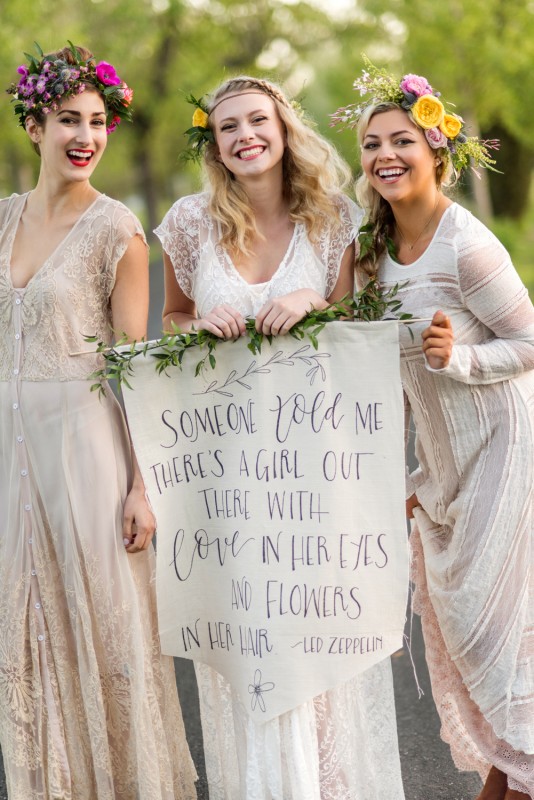 Scents for the Senses
Relax from your wedding planning with an afternoon lie-down courtesy of Sonoma Lavender's Spa Kit. The kit includes a neck pillow, spa mask, and more, which can all be chilled or warmed to relieve tension from your muscles while the relaxing scent of lavender helps those wedding worries disappear. All products are made locally in Sonoma County. Prices vary, Sonoma Lavender, Santa Rosa, sonomalavender.com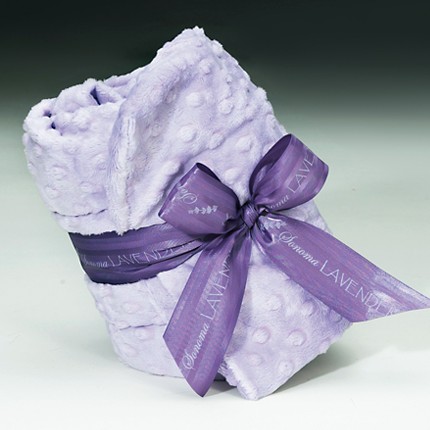 NIGHT
Italian Escape
Planning a wedding is a life-changing experience for a couple, and a night out to a romantic Italian dinner is just the place to unwind. Risibisi's romantic atmosphere, delicious pasta, and extensive wine list offer you and your partner a night to relax and enjoy each other's company before the big day. Dinner $15-$28, Risibisi, Petaluma, risibisirestaurant.com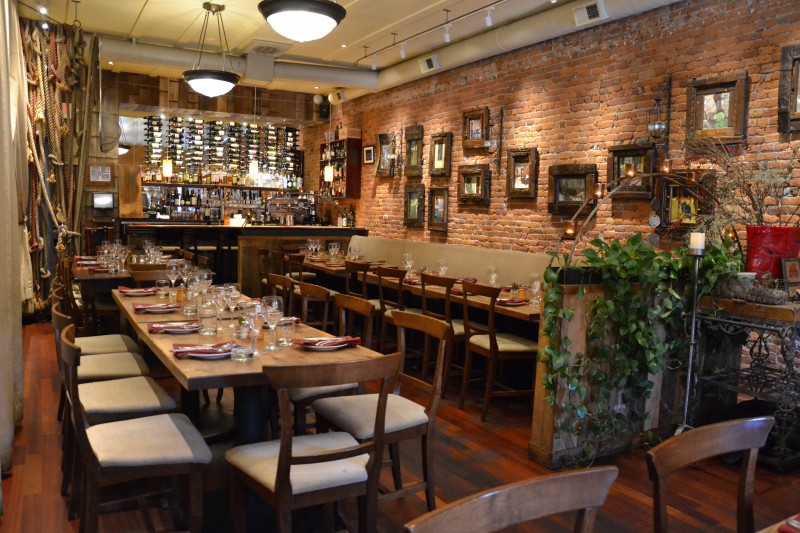 Let's Rehearse
Depot Hotel Restaurant and Garden offers a rustic, country-inn feel with a large menu to select from for groups of 50 to 150. Book your rehearsal dinner here for a pre-wedding night to remember with your closest family and friends. Depot Hotel Restaurant, Sonoma, depotsonoma.com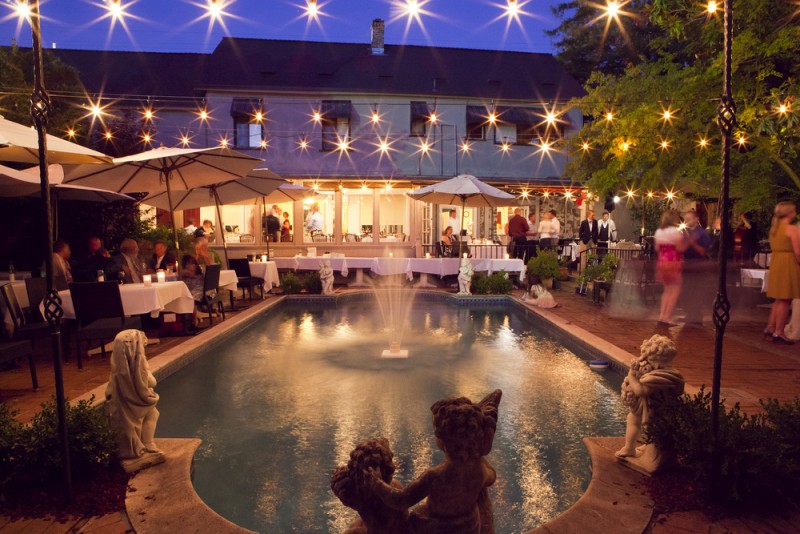 Here's to You
Weddings toasts are an incredibly memorable element of the wedding, so Sonoma County speech and presentation coach Maureen Merrill has developed a program for individual sessions or workshops. Make sure your speech is polished and ready to move guests to laughter and tears by the time the wedding rolls around. Prices vary, Maureen Merrill Communications Consultant, Santa Rosa, maureenmerrill.com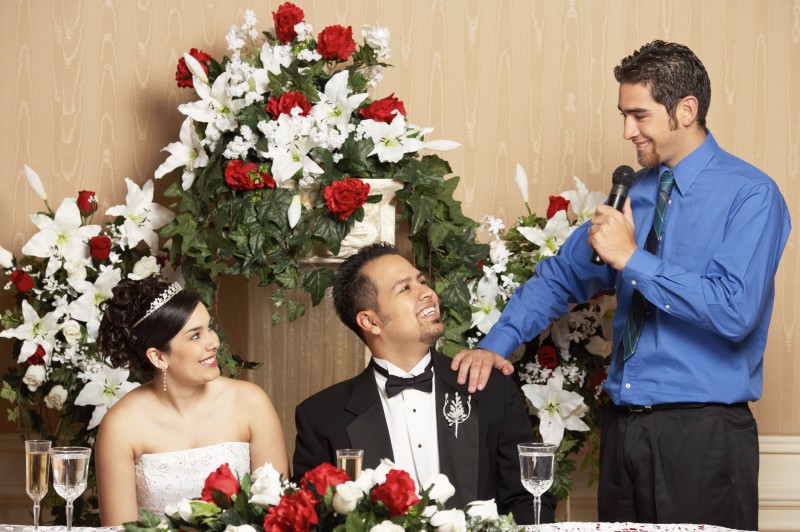 Vino and Art
The paint-and-sip craze has made its way to Sonoma County! Take a night during your girls' getaway weekend to paint with local artist Alex Cole at Bump Wine Cellars. Be sure to reserve your seat in advance for a night of creativity, laughs, and great wine. Prices vary based on the event, Alex Cole Studio at Bump Wine Cellars, Sonoma, alexcolestudio.com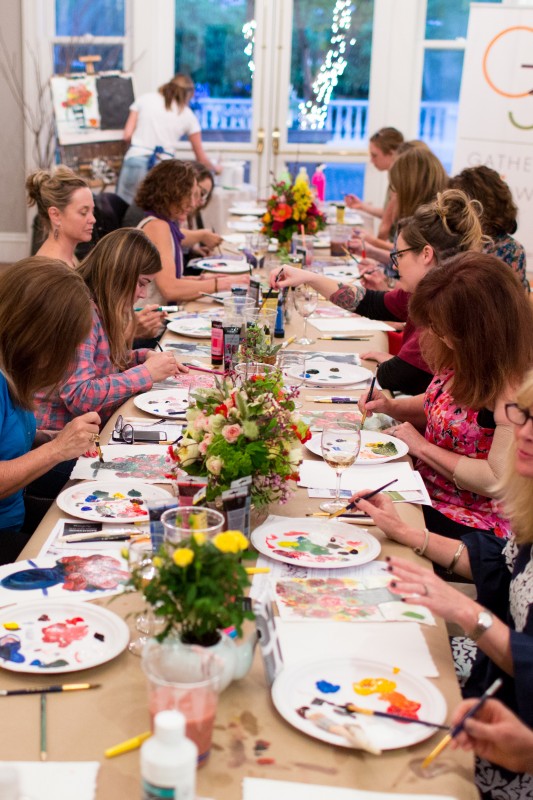 Romantic Bubble Bath
Take off for your honeymoon with Sonoma County Bath Works' Bubble Bath in your suitcase! Rich, moisturizing coconut oil and other skin-softening ingredients are combined to relieve your skin from the whirlwind of the day. Pour under hot running water and enjoy your calming bath for two. $11-$20, Sonoma County Bath Workds, Santa Rosa, sonomacountybathworks.com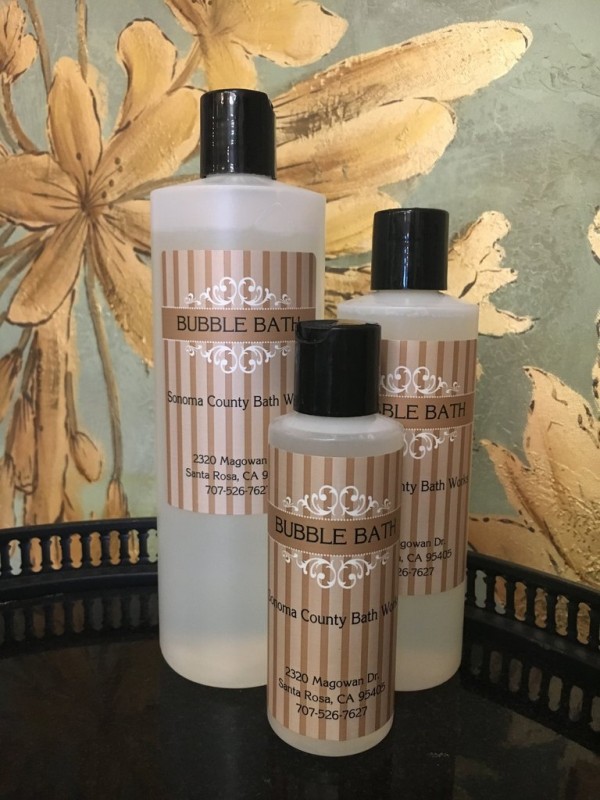 Subscribe to Our Newsletters!