There's plenty of reasons to get out and about this week. This Saturday and Sunday is the 26th annual Sonoma County Hot Air Balloon Classic in Windsor. Friday through Sunday, Sonoma celebrates Gay Wine Weekend. On Sunday, celebrate Dad at the Father's Day "Show & Shine" Car Show in Santa Rosa. And the Sonoma-Marin Fair comes back to Petaluma June 22-26. All this and more is in our list of things to do.
---
FRIDAY, June 17
North Bay Cabaret: This Friday, North Bay Cabaret celebrates their 2nd anniversary with a night of 21+ entertainment at the Whiskey Tip in Santa Rosa. The Crux and Josh Windmiller will perform live music, and performances will include flaming hula hoops, pole acrobatics, burlesque and more. The event will raise funds for the Pulse shooting victims in Orlando through a raffle. Doors open at 7 p.m. Admission is $10-$15. Find out all the details at facebook.com/NorthBayCabaret.
The Art of the Book: The latest gallery at the Sebastopol Center for the Arts pays homage to the literary arts — books, to be specific. Starting this Friday and running through July 24, view several dozen pieces that illustrate the high level of skill and creativity in the art of bookmaking. This Friday, 6-7:30 p.m., is an opening reception to the gallery. On Saturday, 2-3 p.m., hear how several works in this gallery were created when artists come to describe their pieces. Find out all the details about this free event at sebarts.org. (June 17 & 18)
Gay Wine Weekend: This weekend, enjoy three full days of LGBT events in the Sonoma Valley, including the Twilight T Dance, the Gay Wine Auction, wine tours and more. Tickets are $25-$175. For all the details, visit outinthevineyard.com. (June 17-19)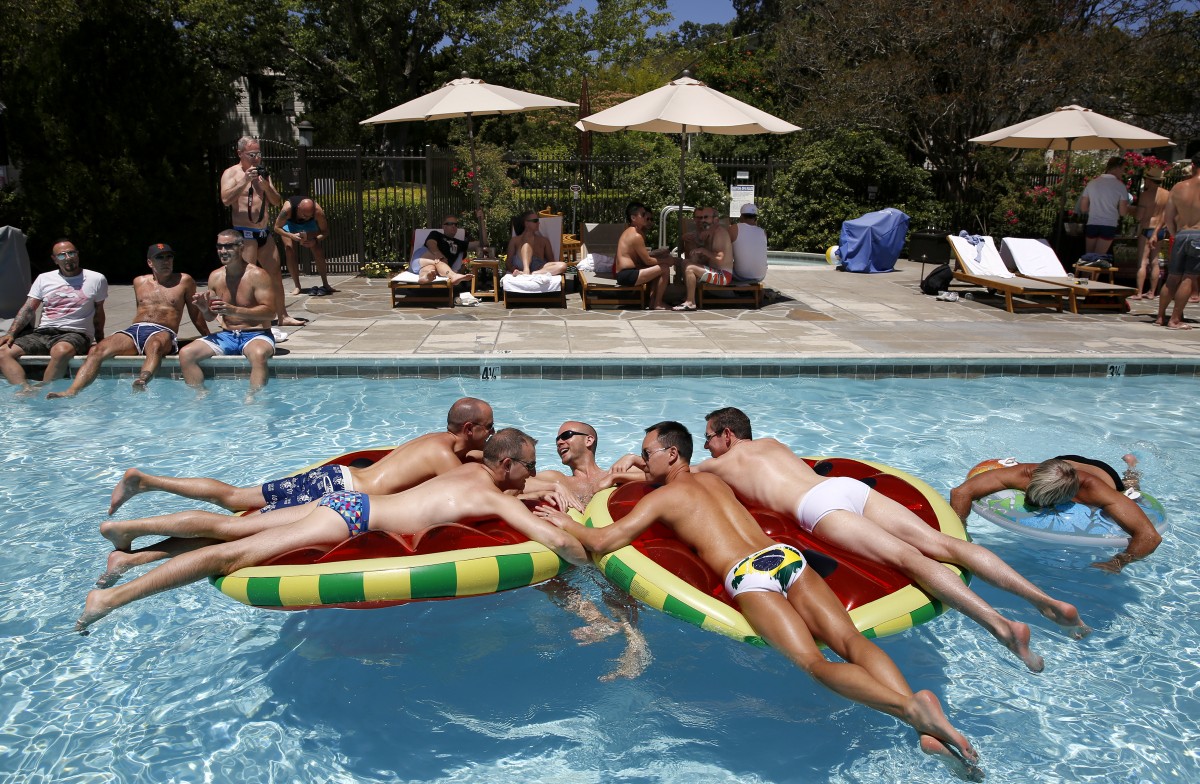 SATURDAY, June 18
Sonoma County Hot Air Balloon Classic: This weekend, hot air balloons will dot the skies for the 26th annual festival at Keiser Park in Windsor. The event kicks off with the Dawn Patrol — an early morning chance to see illuminated balloons launch in the dark. It then continues with the main launch of 30 balloons and a festival that continues until 10:30 a.m. Gates open each day at 4 a.m. Tickets are $6 adults, $5 kids, and free for kids 5 and under. Tethered rides are $10 each. Parking is $5. Find out all the details at www.schabc.org. (June 18 & 19)
Ride-A-Rig: This Saturday, kids of all ages are invited to Galvin Park in Santa Rosa to see and explore first responder vehicles. This hands on event will feature a fire truck, ambulance, air ambulance and law enforcement vehicles. Other vehicles may include an Army Jeep, a garbage truck and more. Admission is $5, and free for kids 3 and under. Find out all the details at www.jlns.org/ride-a-rig.html.
Sonoma Lavender Barn Opening: This weekend and next, the Sonoma Lavender Barn will be open to the public for their once-a-year sales event. The free occasion will include discounts on a variety of lavender products. Find out more at sonomalavender.com. (June 18 & 19)
Super Nice Social: If you're itching to do nice things for others, and want to meet other like-minded people, the Super Nice Club is the club for you. This Saturday, the group aims to clean up Healdsburg Memorial Beach, and then celebrate that night with drinks and bites to eat at Bergamot Alley in Healdsburg. The cleanup starts at 10 a.m., and the social is at 9 p.m. Find out more at facebook.com/superniceclub or www.superniceclub.com.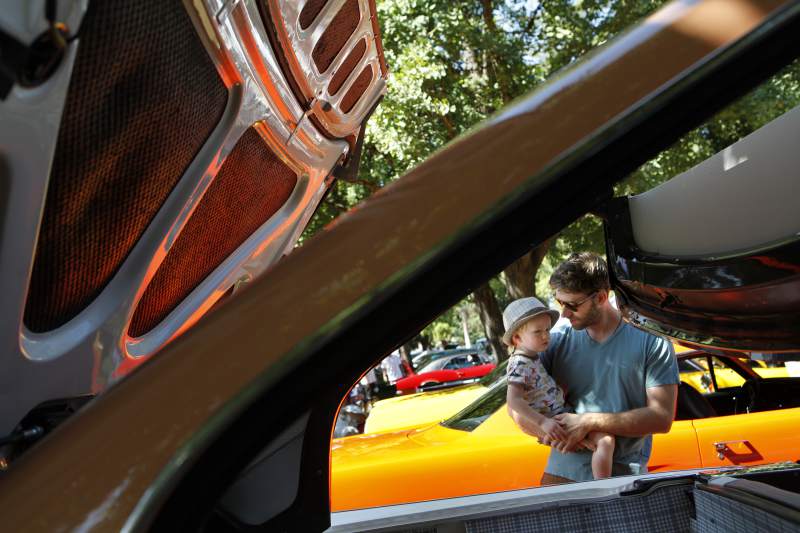 SUNDAY, June 19
Father's Day "Show & Shine" Car Show: This Sunday, take dad where he really wants to go — to the car show! From 9 a.m. to 4 p.m. at Juilliard Park in Santa Rosa, check out classic cars, live music, raffles, contests and more. This event is free to attend. Find out more at nceca.org.
Father's Day Pig Roast: Spoil dad this Sunday with a feast at Meadowcroft Wines. The winery is servicing up a spit fired pig with delicious sides, paired with Meadowcroft's current release wines. The event is from noon to 3 p.m., and is $65-$75 per person. Reserve your space at meadowcroftwines.com.
Cotati Jazz Festival: This Sunday, enjoy jazz in the park when the 36th Annual Cotati Jazz Festival comes back to La Plaza Park. The free event will feature music, crafts, food and more. The festival takes place noon to 5 p.m., followed by evening performances at the local restaurants and pubs. Find out all the details at cotatijazz.com.
Stumptown Daze Parade: The 70th annual parade in Guerneville takes place this Sunday, marking the start of the summer season. The parade kicks off at 11 a.m., and the celebration continues until 5 p.m. Find out more at russianriver.com.
Father's Day Luau: Bring Hawaii to dad this Sunday with a Father's Day Luau at B.R. Cohn Winery in Sonoma. The event is 1-3 p.m. and will include a roasted pig feast, live music and Polynesian dancing. Tickets are $20-$45. Find out more at brcohn.com.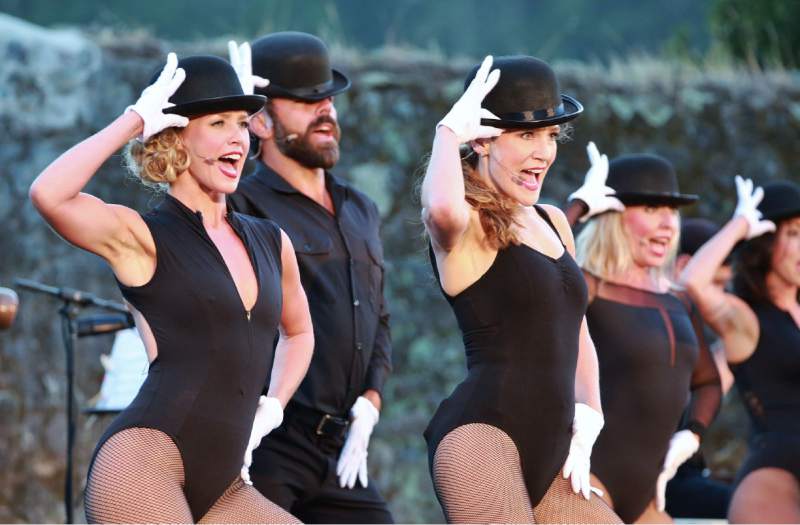 A Peak at Next Week…
Monday, June 20
Annie Proulx: Pulitzer Prize-winning author, 7:30 p.m. Monday, Osher Marin Jewish Community Center, San Rafael. $45 includes Proulx's latest novel, 'Barkskins.' (415) 927-0960, bookpassage.com.
James McMurtry: Veteran singer-songwriter 'Live at Lagunitas,' 4:20-9 p.m. Monday, Lagunitas Brewing Co., Petaluma. Free, RSVP required, wait list only. 769-4495, lagunitas.com.
Dining with Authors: Hear local authors read from their recently published books at Gaia's Garden in Santa Rosa, 6-8 p.m. facebook.com/LocalAuthorsDistributor
---
Tuesday, June 21
3 Doors Down: Mississippi rock band, 8 p.m. Tuesday, Luther Burbank Center, Santa Rosa. $49-$175. 546-3600, lutherburbankcenter.org.
Soul Fuse: Funk, soul and fusion band, 'Tuesdays in the Plaza' outdoor concert series, 6-8 p.m. Tuesday, Healdsburg Plaza. Free. 431-3301, ci.healdsburg.ca.us.
---
Wednesday, June 22
'Tosca': Met Opera Summer Encores showing of Puccini's timeless verismo score, 1:30 and 6:30 p.m. Wednesday, Rialto Cinemas, Sebastopol. $12.50. 525-4840, rialtocinemas.com.
'ChamberFest 2016': Schubert and Mozart duets open five-day chamber music festival, 7 p.m. Wednesday, Schroeder Hall, Green Music Center, Rohnert Park. $30. (866) 955-6040, gmc.sonoma.edu.
---
Thursday, June 23
Carolyn Wonderland: Blues singer-songwriter, 'Summer Nights on the Green' outdoor concert series, 6-8 p.m. Thursday, Windsor Town Green. Free. 838-1260, townofwindsor.com.
---
Friday, June 24
Wanda Sykes: Stand-up comic and 'Black-ish' and 'Alpha House' actress, 8 p.m. June 24, Luther Burbank Center, Santa Rosa. $49.50-$59.50. 546-3600, lutherburbankcenter.org.
Dana Gioia: California State Poet Laureate, 7 p.m. June 24, Copperfield's Books, Montgomery Village, Santa Rosa. Free. 578-8938, copperfieldsbooks.com.
'Forever Plaid': Musical with nostalgic pop hits of the 1950s, opening night, 8 p.m. June 24, 6th Street Playhouse, Santa Rosa. $15-$37. 523-3544, 6thstreetplayhouse.com.
Tommy Castro: Rockin' rhythm and blues with The Painkillers band, 'Friday Night Live' outdoor concert series, 7 p.m. June 24, Cloverdale Plaza. Free. 894-4410, cloverdaleartsalliance.org.
Second Line: New Orleans-influenced funk band, 'Funky Fridays' outdoor concert, 7 p.m. June 24, Hood Mansion, Santa Rosa. $10, $10 parking. 833-6288, funkyfridays.info.
'Nice Work If You Can Get It': Gershwin musical comedy, Summer Repertory Theatre opening night, 8 p.m. June 24, Burbank Auditorium, Santa Rosa Junior College, Santa Rosa. $18-$25. 527-4307, summerrep.com.
'Bye Bye Birdie': Opening night, Raven Players' production of the musical comedy, 8 p.m. June 24, Raven Performing Arts Theater, Healdsburg. $10-$30. 433-6335, raventheater.org.
---
Saturday, June 25
'Thompsonia!': Americana, rockabilly and blues with Suzy, Eric and Allegra Thompson, 8 p.m. June 25, Occidental Center for the Arts. $25. 874-9392, occidentalcenterforthearts.org.
'Fresh Paint': Sonoma Valley Museum of Art gala with Los Boleros Cuban and Latin band and performer Ellen Toscano, 5:30 p.m. June 25, Hanna Boys Center, Sonoma. $250. 939-7862, svma.org.
'Charles M. Schulz's Art & Life': Lecture with Schulz Museum archivist Cesar Gallegos, 2 p.m. June 25, Rohnert Park-Cotati Regional Library, Rohnert Park. Free. 584-9121, sonomalibrary.org.
Timothy O'Neil Band: Folk-Americana plus The Sam Chase and The Untraditional, 9 p.m. June 25, HopMonk Tavern, Sebastopol. $15. 829-7300, hopmonk-sebastopol.ticketfly.com.
---
Sunday, June 26
Symphony Napa Valley: 'Double Double' concertos by Bach and Mozart, 3 p.m. June 26, Napa Valley Performing Arts Center, Lincoln Theater, Yountville. $30-$55. 944-9900, symphonynv.org.
'ChamberFest 2016': All-Mozart program finale with the Santa Rosa Symphony, 3 p.m. June 26, Weill Hall, Green Music Center, Rohnert Park. $30. (866) 955-6040, gmc.sonoma.edu.
Matt Eakle & Randy Vincent: Flutist and guitarist with Michael Brandeburg Jazz Trio: 1-4 p.m. June 26, Village Terrace, Montgomery Village, Santa Rosa. Free. 545-3844, mvshops.com.
'The Three Musketeers': Swashbuckling, romance and humor with Pegasus Theater Co., closing performance, 6 p.m. June 26, Riverkeeper Stewardship Park, Guerneville. $18-$25. (800) 838-3006, pegasustheater.com.
---
Editor's Note: Travel, dining and wine tasting can be complicated right now. Use our inspirational ideas to plan ahead for your next outing, be it this week or next year. If you visit restaurants, wineries, and other businesses during the pandemic, remember to call ahead, make reservations, wear a mask and social distance.