It's summertime in Sonoma County, when everyone wants to be out and about. From parks to museums to hanging out in the backyard, here are some cool ideas to add more pleasure to the season.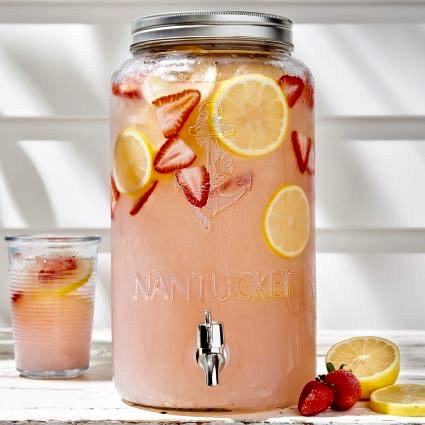 Refresh Yourself
Any drink will look refreshing in this nautical-theme Nantucket Beverage Jar. It may have an East Coast vibe, but it's comfortably at home on a Sonoma patio. Infuse water with fresh fruit from the farmers market or take it up an adult notch and add a distilled spirit for an enticing combination.
$50, Sur La Table, Montgomery Village, 2323 Magowan Drive, Santa Rosa, 707-566-9820, surlatable.com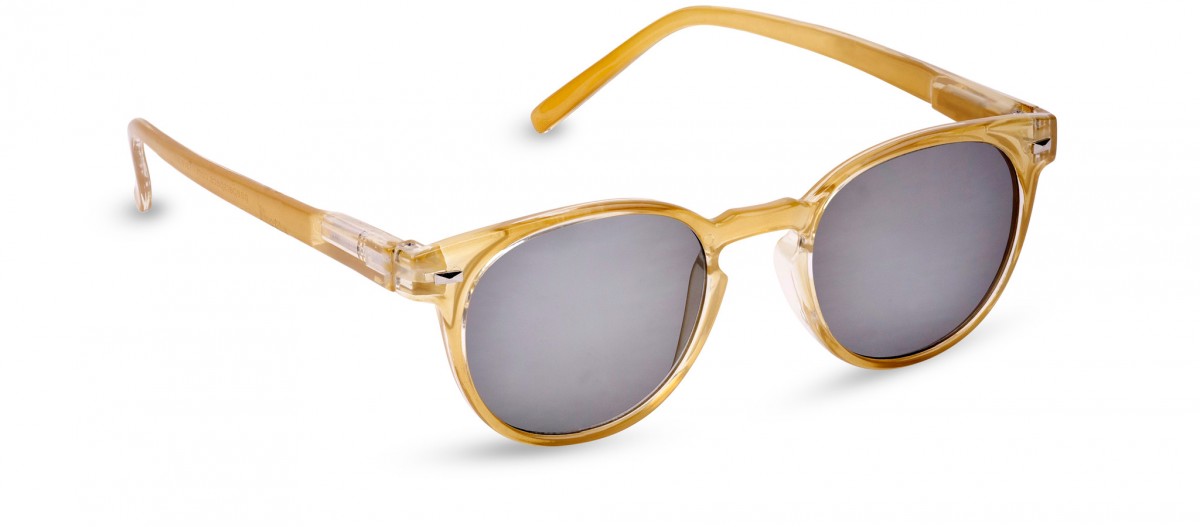 Stylish Sight
Here's one of Oprah's favorite things at an affordable price. Peepers by Peeperspecs come with a case and range in power from 0.00 to 4.00. Available as sunglass reading glasses, bifocal sunglasses and no-power glasses, there are so many shapes and colors that you'll want a different pair for every day of the week.
$21, Bella Vita Sonoma, 457 First St. W., Sonoma, 707-935-8206, bella-vita sonoma.myshopify.com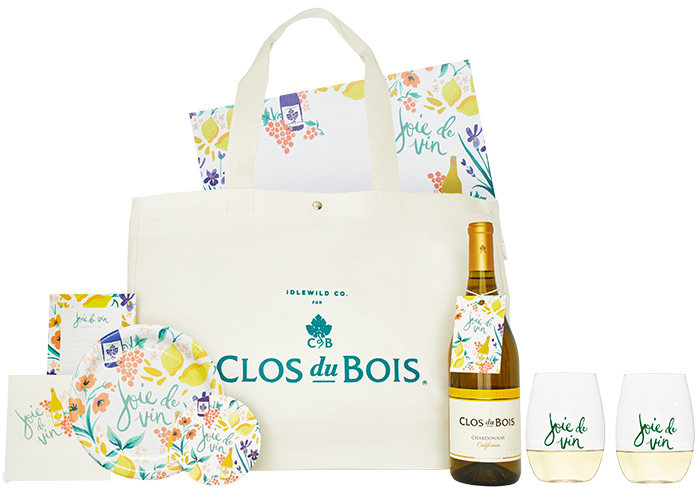 Picnic Perfection
Going glamping or planning an Instagram-worthy picnic?
Pick up Clos du Bois winery's Joie de Vin Collection, with high-end paper goods from Idlewild Co. This chic set includes everything you need for a celebration for 10. A colorful patterned canvas tote keeps it all neatly stowed, including paper plates, napkins, placements, coasters and two reusable plastic stemless wineglasses. And of course, a bottle of Clos du Bois California Chardonnay.
$48, 19410 Geyserville Ave., Geyserville, 800-222-3189, closdubois.com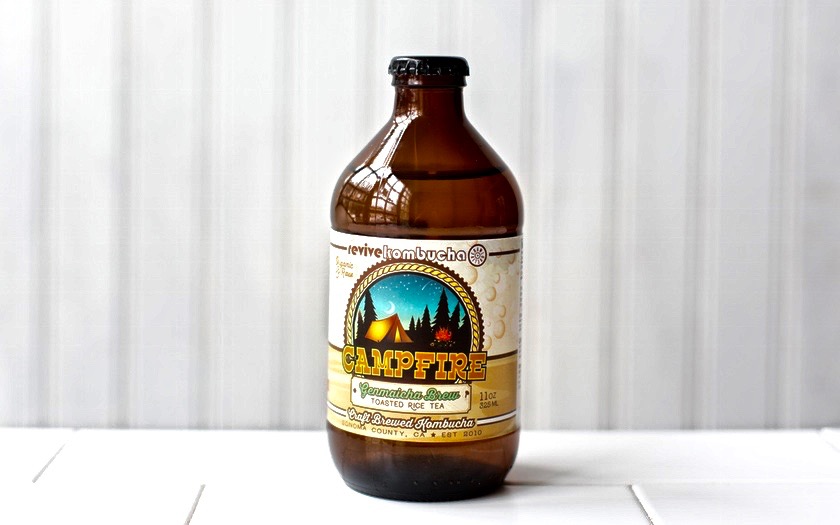 Good with S'mores
On the scene since 2015, Revive Kombucha's Campfire blend is brewed with a Japanese tea called genmaicha, a rustic green tea mixed with toasted rice. A perfect refreshment for the end of a long summer day, it is tasty, refreshing and made in Windsor.
$3.99, Whole Foods Markets
What's Cookin'?
Is it a grill, an oven or a smoker? The Big Green Egg may be the only outdoor cooker you'll ever need, because it does it all. With its bright green color and distinctive shape, it's also a conversation piece. It includes the nest with casters, folding side shelves, 20 pounds of organic lump charcoal, ash tool and fire starter.
$1,582, Buck Stoves Pools & Spas, 225 W. College Ave., Santa Rosa, buckstoves.net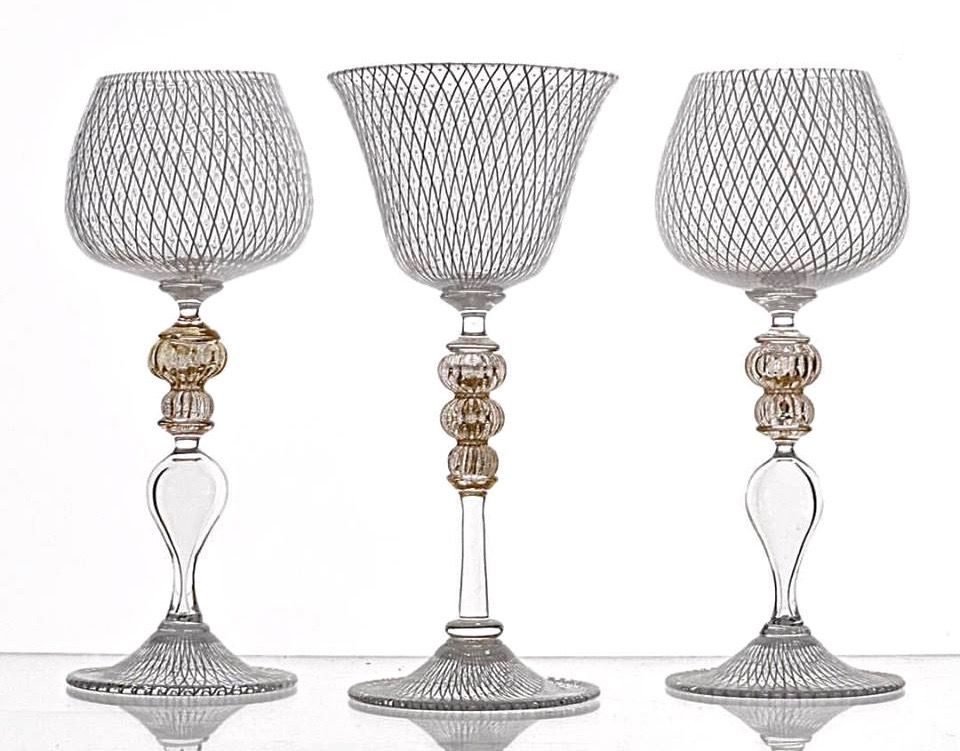 Glass with Class
Make every day a special occasion with these handmade goblets. A work of art in their own right, they're produced by Paulo DeLima, a glass artist known for using a centuries-old Venetian method to create artistic lighting, goblets and decanters. They come in a variety of styles and colors.
$175-$1,100, Studio Bel Vetro, 101-C Plaza St., Second Floor, Healdsburg, 617-686-4194, studiobelvetro.com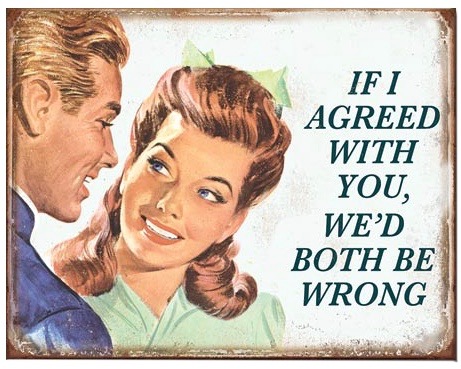 Sign in Here
Pick up this cheerful, vintage-inspired sign to add some local love to your decor, indoors or out. Available in two sizes, it comes in wood and metal models.
$100, Tiddle E. Winks Vintage 5 & Dime, 115 E. Napa St., Sonoma, 707-939-6933, tiddleewinks.com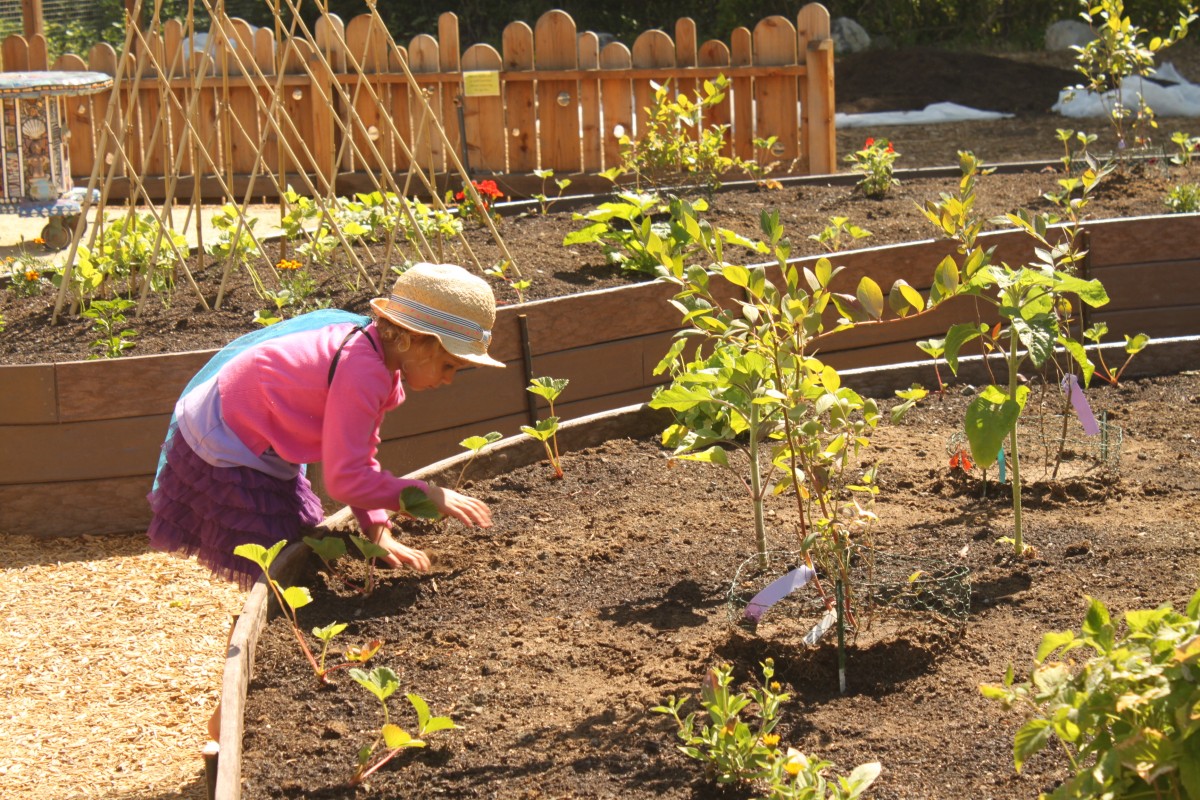 Childs' Play
A membership to the interactive Children's Museum of Sonoma County is perfect for families with kids 10 and younger. They can climb a spiral staircase and explore a Victorian house, or learn how air travels when they pull the handle of the air cannon. Outside, there's water play, nature trails and even a 1940s tractor ready for climbing.
$145 annual family membership, 1835 W. Steele Lane, Santa Rosa, 707-546-4069, cmosc.org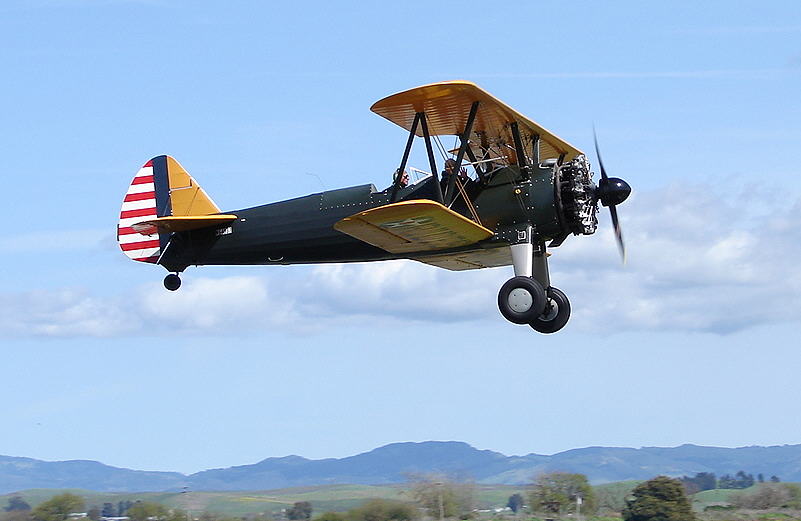 Take Flight
Climb aboard a restored vintage airplane for the memory of a lifetime, soaring over vineyards, rolling hills, San Pablo Bay and more in a World War II biplane with Vintage Aircraft Co. Experience the thrill of flight in a 1940s Navy version of the famed AT6 Texan.
$175-$799, 23982 Arnold Drive, Sonoma, 707-938-2444, vintageaircraft.com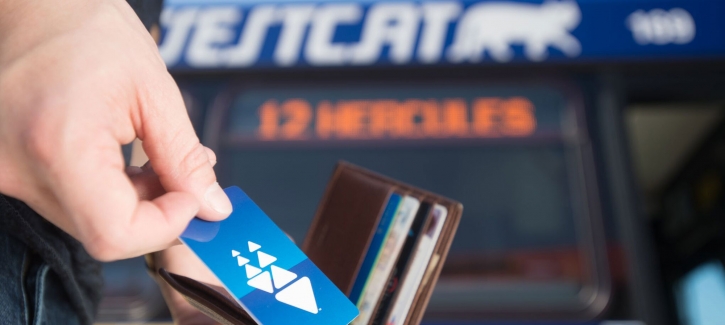 Get Rollin'
Leave your car behind and take the bus. Explore Sonoma with Clipper, a convenient card that gives riders access to the entire county public transit system. Simply preload it with cash value, and Clipper automatically figures out the cost of your ride. Even better? Sonoma County Transit takes you to the trailheads of more than 30 regional parks.
355 W. Robles Ave., Santa Rosa, 707-576-7433, clipperecard.com. Also available at Sonoma County Walgreens stores, and Raley's in Rohnert Park and Santa Rosa.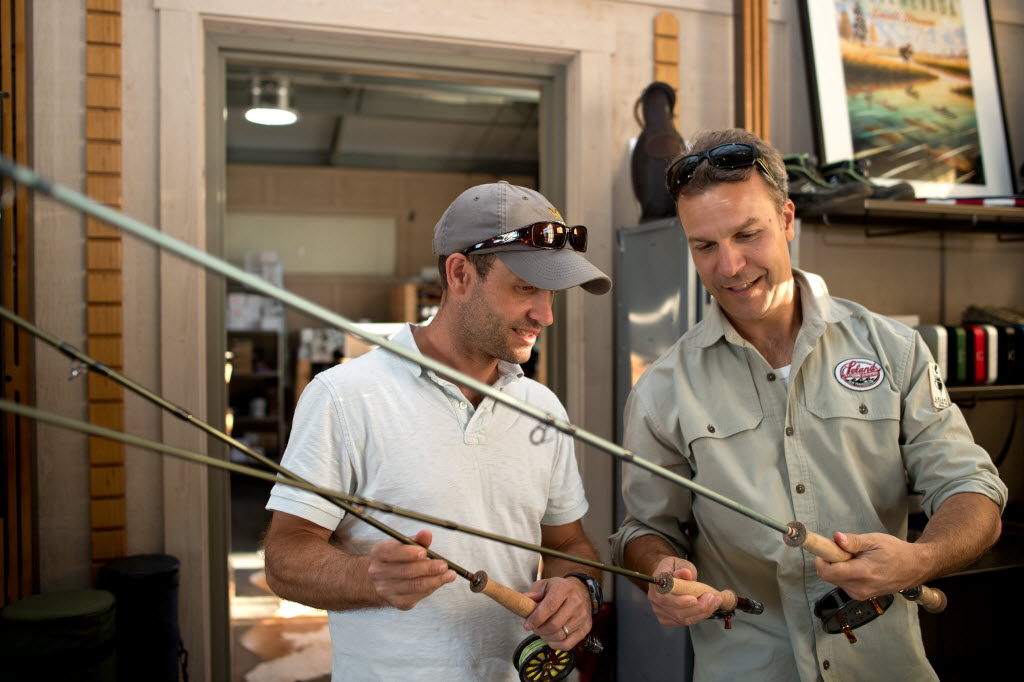 Cast Away
Need an excuse to get away and appreciate the natural surroundings? Take up fly-fishing with the Sonoma Traveler Trout Fly Fishing Outfit from Leland Fly Fishing Outfitters. It includes an 8-foot rod, Leland Pliny fly line, reel and leader, all zipped up in a nylon-covered rod tube for easy storage. Sign up for private casting lessons at the shop.$499.95,
24120 Arnold Drive, Sonoma, 707-939-6910, lelandfly.com