From flashes of turquoise and Yves Klein blues to burning copper and crimson reds, we are getting set for sunshine with bright colors, bold gemstones and cute creative pieces. Take a look at our top summer jewelry picks sourced from Sonoma County and other parts of California – all available in local boutiques.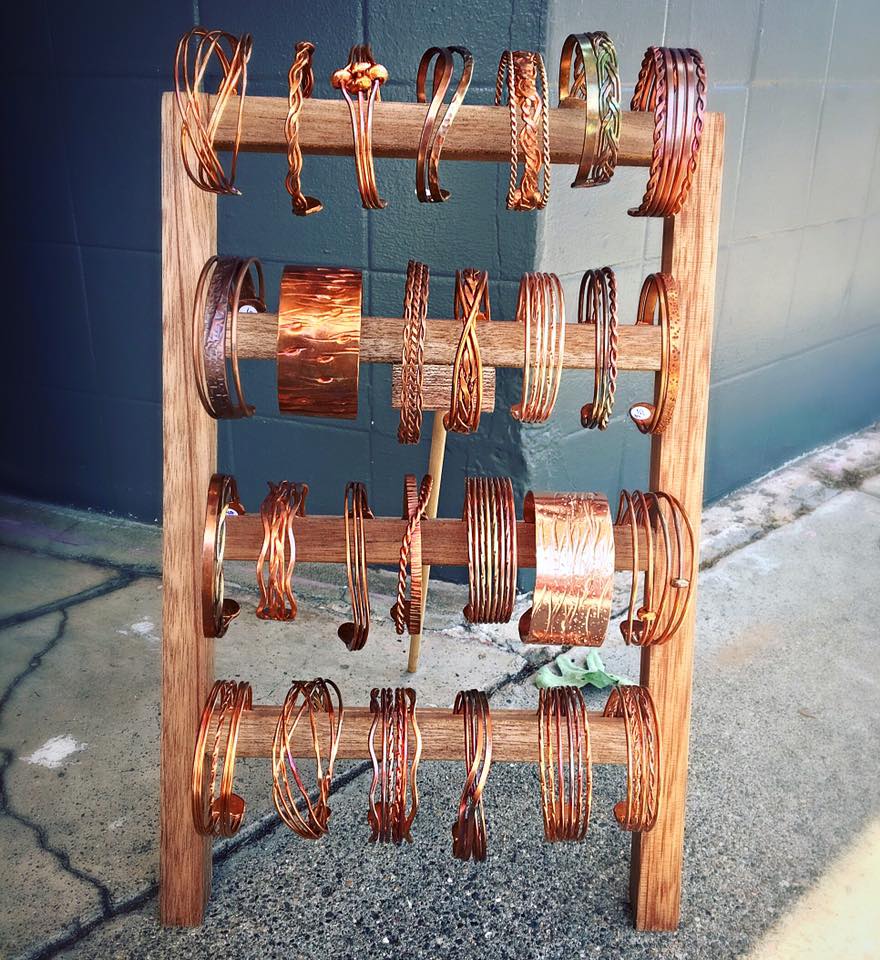 Copper Cure-All
For thousands of years, people have used copper as a natural remedy for sore joints. Jury's still out, but don't let that stop you from picking up these stunning copper bracelets. Made by a local artist, choose from a variety of styles and widths—all affordably priced at $35 each. Available at Perlé in Sonoma.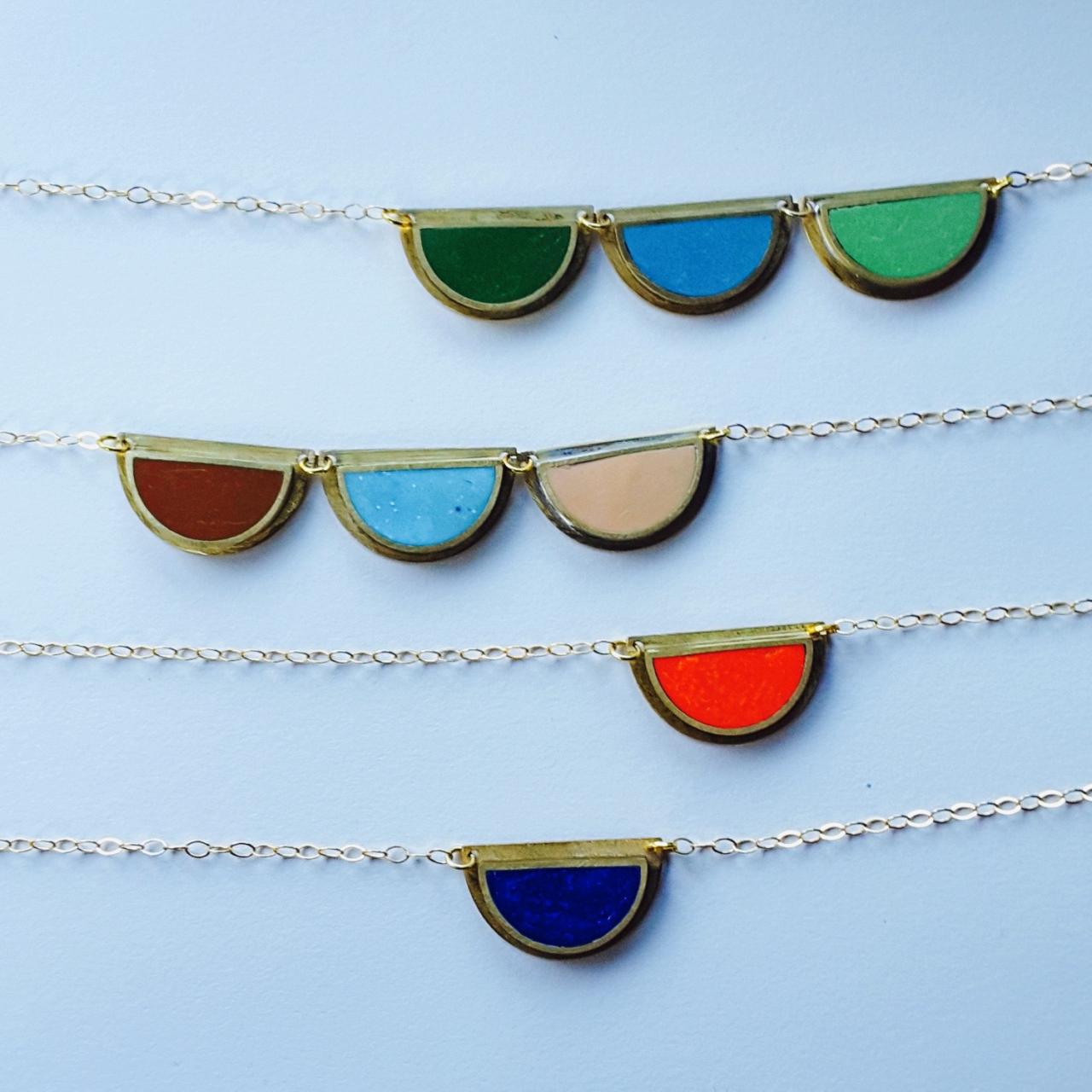 Made Locally with Love
This statement necklace from Forestville artist Kate Joseph of Clouds and Ladders, is bound to bring compliments. Made from brass and polymer clay, the Half Moon Bunting necklace is 16 inches long and comes in a variety of colors. Available at Jam Jar in Santa Rosa.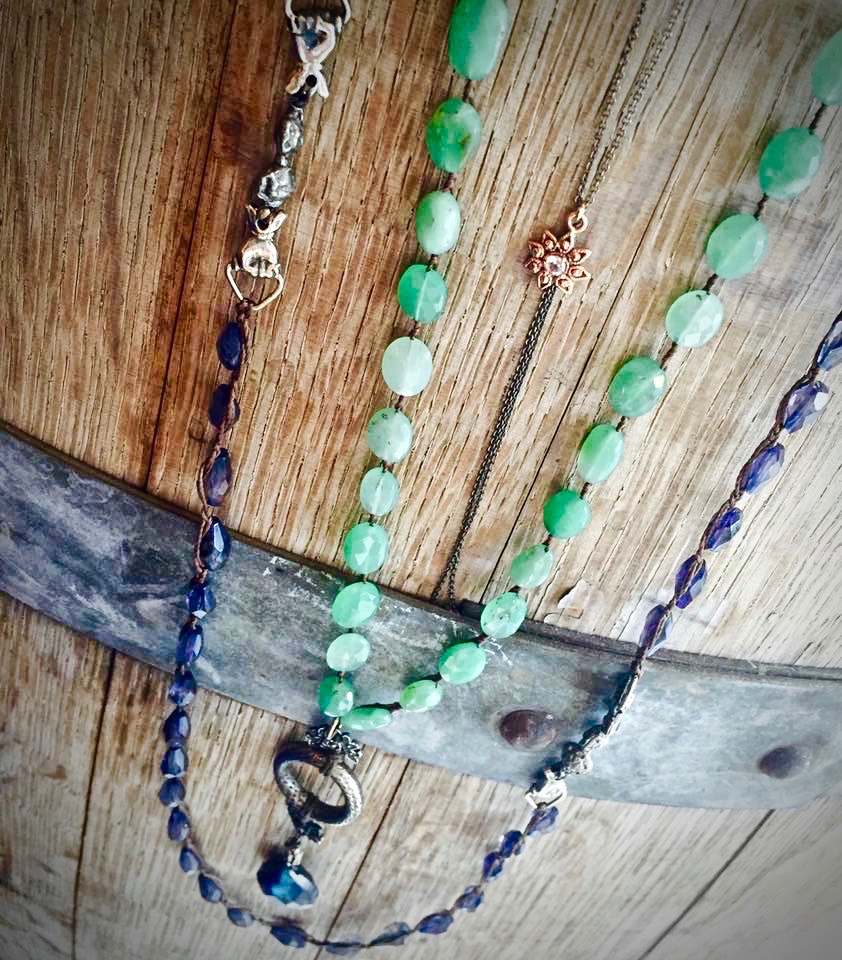 Feel Good Retail Therapy
Love Heals is a family run business that makes handmade jewelry in Ojai, California. This is retail therapy you can feel really good about. For each design sold, Love Heals will plant 10 trees in impoverished regions in Africa. Available at Perlé in Sonoma.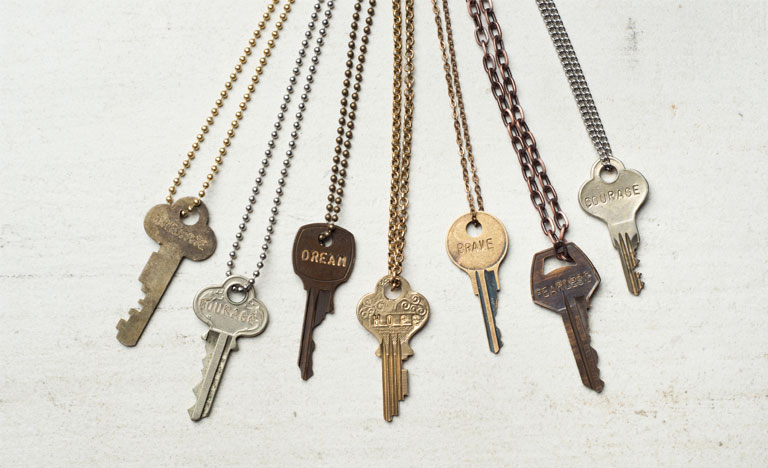 Give it Away
Want to feel inspired? Pick up a necklace by The Giving Keys, a Los Angeles company on a mission to spread inspiration. Featuring a single key, with an engraved word designed to inspire the wearer or those around them, words include breathe, create, fearless, courage, and others. Available at Danielle Nicole in Healdsburg. 
Bay Area and Beyond
Oakland based Tangleweeds Handmade Jewelry makes these Drop earrings in many gem stones. Made from brass, copper, steel and sterling silver the line features semi-precious stones, vintage and recycled materials. Available at Jam Jar in Santa Rosa.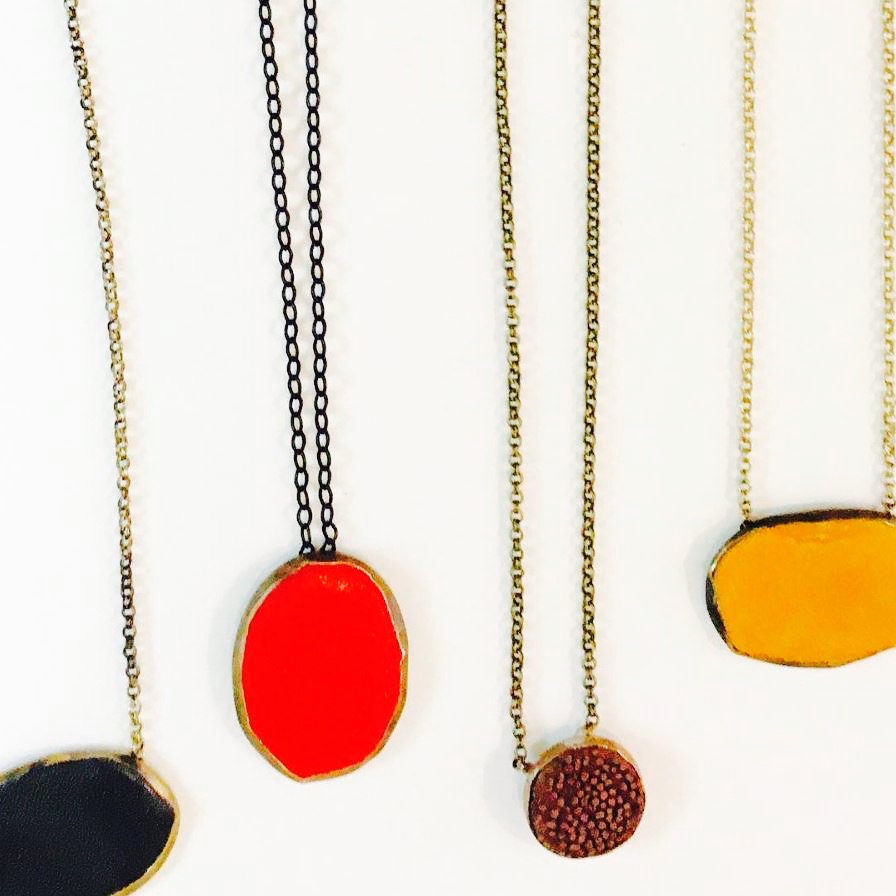 Natural Elements
Healdsburg artist Morgania E. Moore (M.E. Moore) makes these magnificent necklaces. Morgania is a treasure hunter with a love and fascination for the natural world. She fills her studio with unique objects and materials, allowing her to create pieces spontaneously. Her jewelry collections range from simple brass and copper to necklaces collaged from salvaged objects, and she often mixes natural elements such as bone, minerals and glass. Available at Jam Jar in Santa Rosa.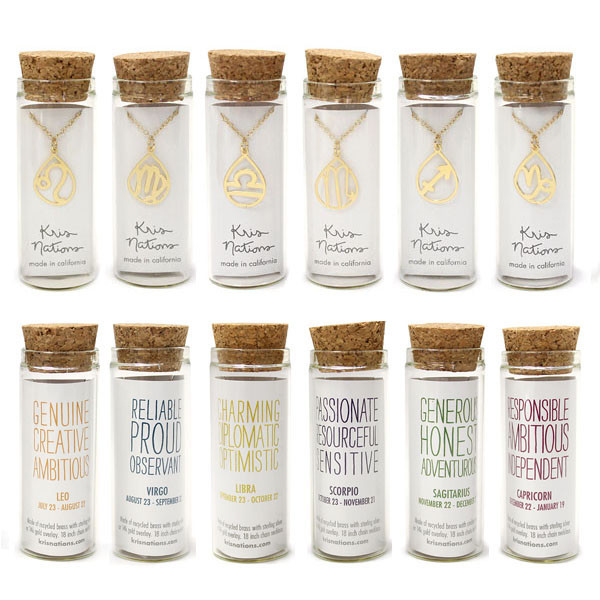 Message in a Bottle
Designed by Kris Nations, these fun California necklaces are made in the USA. Made from recycled brass with sterling silver or 14k gold overlay, the "message in a bottle" packaging is reusable and just plain clever. Available at Danielle Nicole in Healdsburg.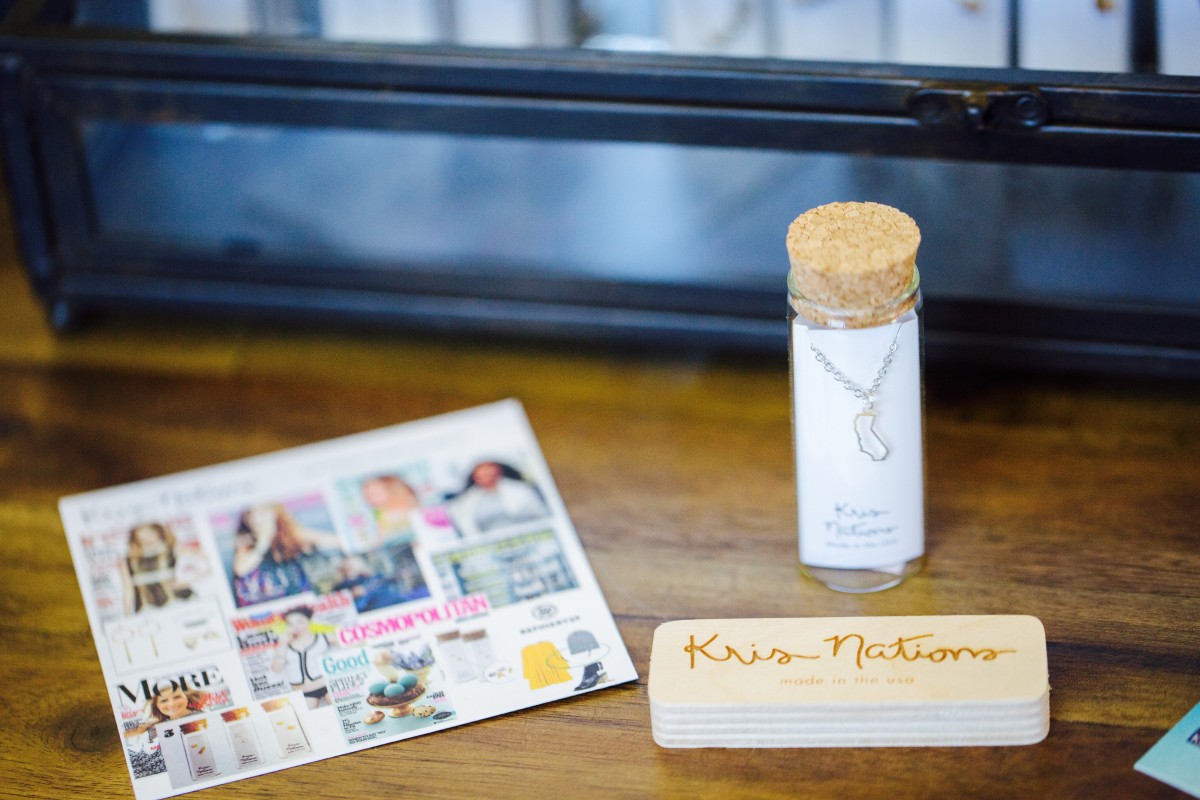 ---
Danielle Nicole 418 Healdsburg Avenue, Healdsburg.
Jam Jar 320 South A Street, Santa Rosa.
Perlé 124 W Napa St, Sonoma.
---
Browse the gallery for more inspiration…