The brisk, sunny days of springtime are upon us. If you're getting busy digging in your garden, check out these season-perfect items from around Sonoma County.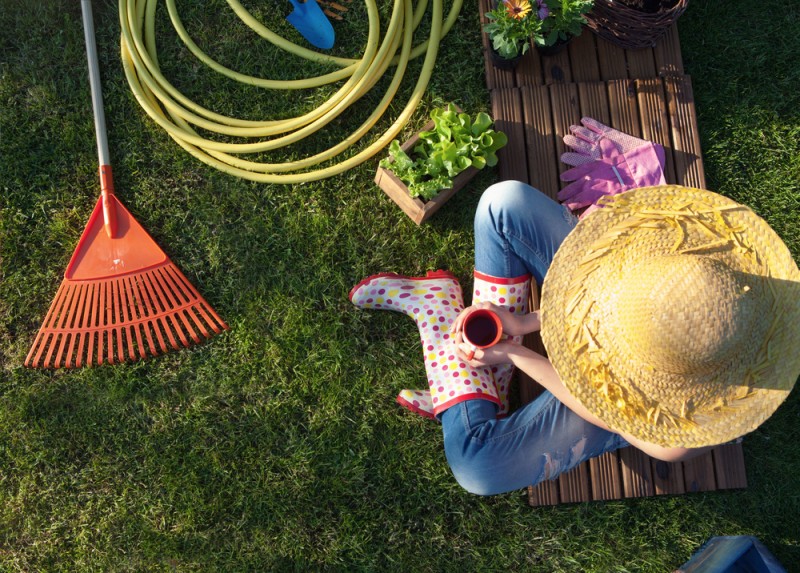 FOR THE BIRDS
Many of us are lucky enough to have orioles visit us in early spring. Welcome these bright yellow birds with a feeder made just for them. This diamond shaped feeder comes with orange-slice decorations, the oriole's favorite sweet treat. It includes perches with built-in bee guards and feeding ports, and it's a cinch to clean and refill with nectar.
$22, Prickett's Nursery, 5875 Sonoma Highway, Santa Rosa, 707-539-3030, prickettsnursery.com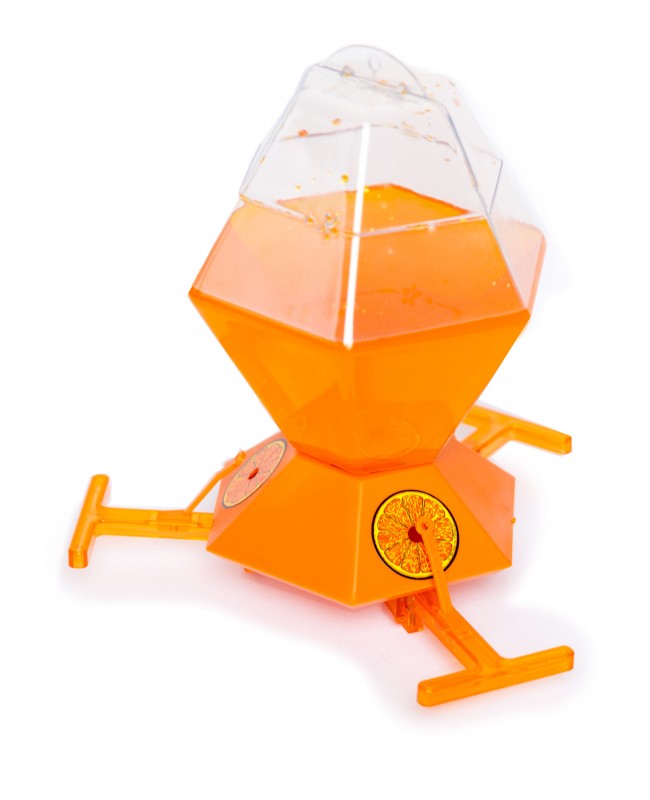 HEIRLOOMS TO GROW
It's early spring and time to plant vegetables like beets, lettuce, spinach and carrots. Try heirloom seeds this season, choosing rare varieties like Beet Chioggia, dating back to 1840s Italy, and Strawberry Spinach, which is traced to the 1600s in Europe. Use ceramic stakes made by Petaluma artist Lou Sparks to keep track of your seedlings.
$2.25 to $3 per seed packet, $5 per stake, The Petaluma Seed Bank, 199 Petaluma Blvd. N., Petaluma, 707-773-1336, rareseeds.com/get-to-know-baker-creek/petalumaseed-bank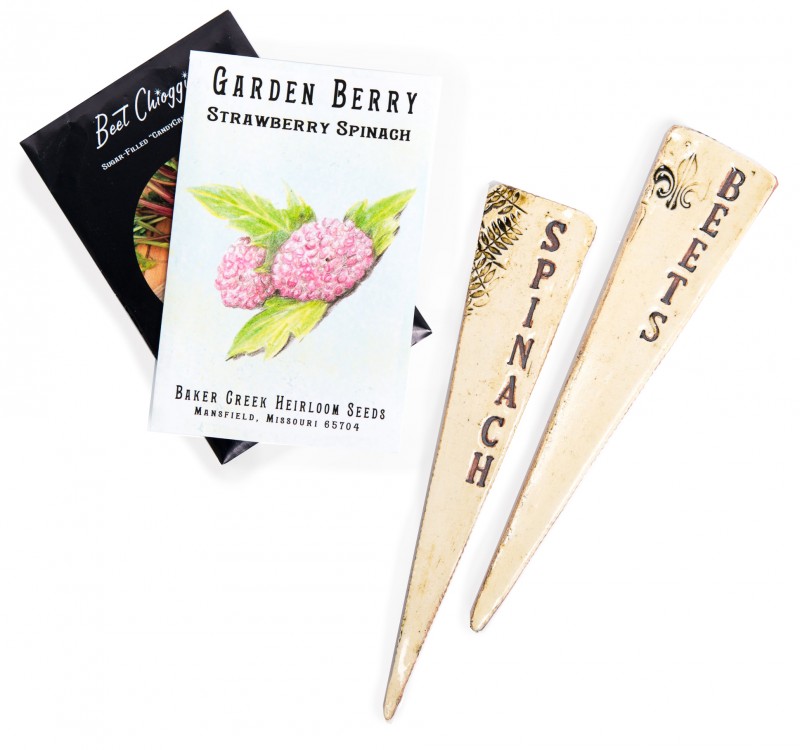 ROCK YOUR PLANTS
Your plants will feel right at home in this sturdy pot made with Indonesian river rock that's been hollowed out. Each pot is unique in size, shape and natural color. Usable indoors or out, it's ideal for plants with heavy foliage.
$29 for the small size, Artefact Design & Salvage, Cornerstone Sonoma, 23562 Highway 121, Sonoma, 707-933-0660, artefactdesignsalvage.com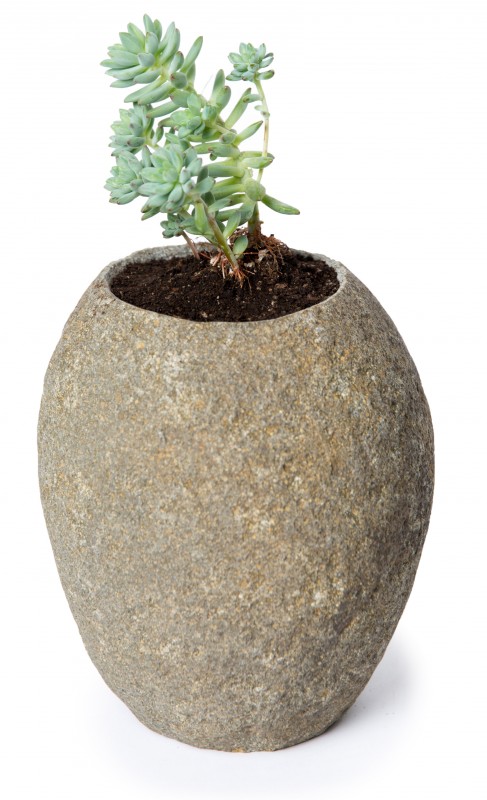 JUST LIKE OLD MACDONALD
You may not have a farm in the true sense of the word, but this charming "FARM" sign will make your backyard garden feel like one. Made by artists in Mexico using recycled metal, it will look great on your shed, garden fence or house. It's meant to be outside in the elements and measures roughly 19 inches tall by 38 inches long.
$89, Swede's Feeds, 9140 Sonoma Highway, Kenwood, 707-833-5050, swedesfeeds.com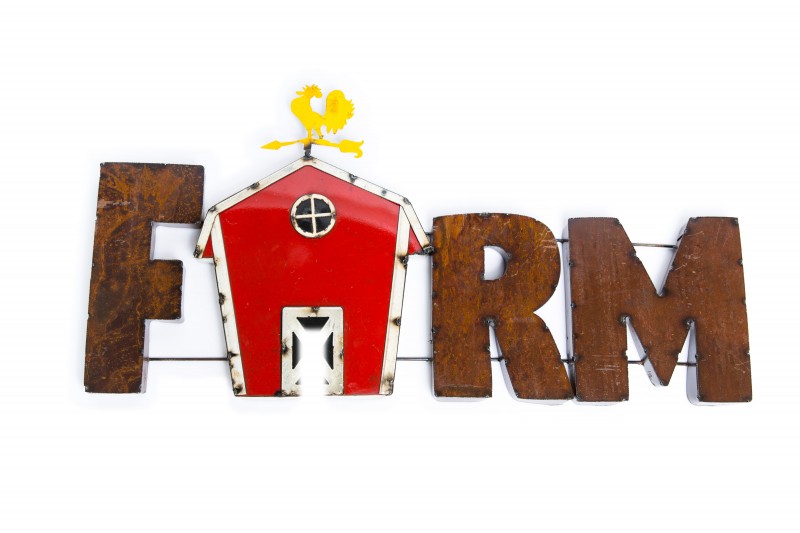 Editor's Note: Travel, dining and wine tasting can be complicated right now. Use our inspirational ideas to plan ahead for your next outing, be it this week or next year. If you visit restaurants, wineries, and other businesses during the pandemic, remember to call ahead, make reservations, wear a mask and social distance.