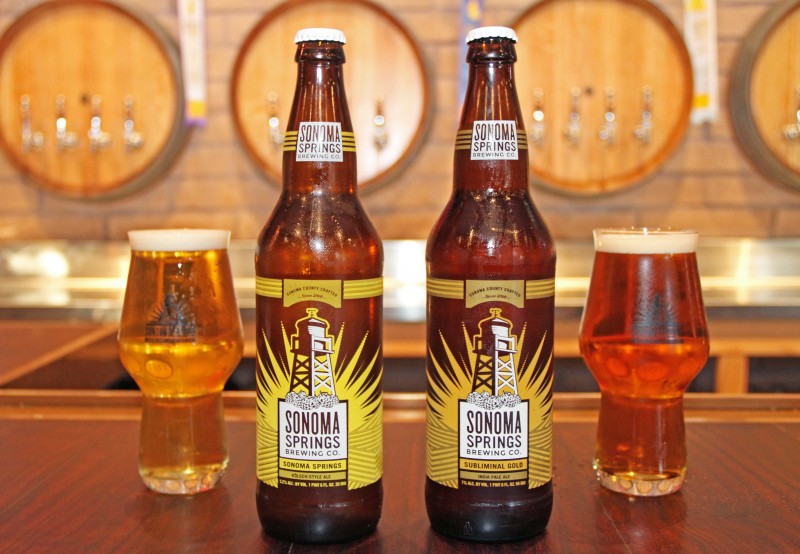 After eight years of brewing and serving craft beers in the town of Sonoma, Sonoma Springs Brewing Company is now releasing its first retail bottles; the award-winning Sonoma Springs Kolch and Subliminal Gold IPA, in 22 ounce Bombers.  
The Kolsch is the Sonoma Springs's most popular beer and serves as the base beer for some of the brews in their barrel aged program. The Subliminal Gold IPA is the brewery's best selling IPA, a true West Coast-style IPA with flavors of gooseberry, passion fruit, and citrus. A hop-head is sure to fall in love with this one.
"I am thrilled with the bottle release of these beers, allowing more consumers to gain access to our craft," said founder and brewmaster Tim Goeppinger. "The Kolsch has always been a favorite in the taproom, and is one of my favorites to sip on year round."
The 22 ounce bottles will be available at the Sonoma taproom, as well as local bottle shops and speciality retailers across the Bay Area.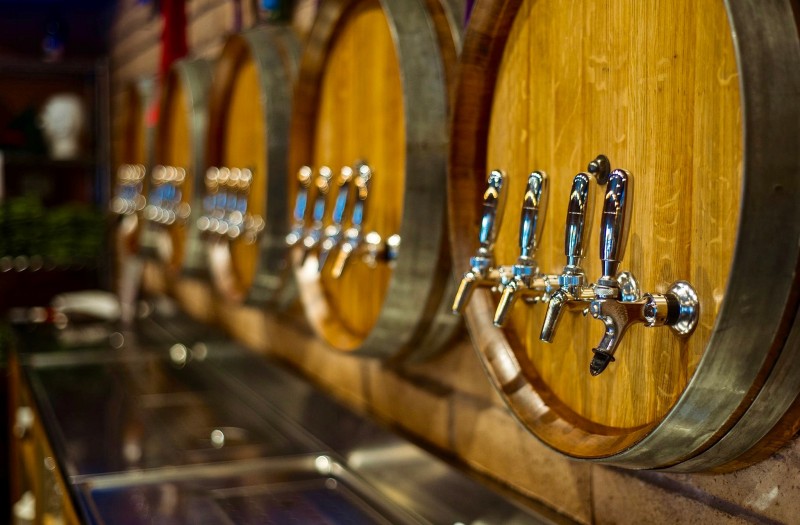 Sonoma Springs Brewing was founded in 2008 by Goeppinger and Derek Brennan. The brewery first opened in a small location on West Napa Street and recently moved into a brand new taproom, also in Sonoma, which channels both the charm of a classic German beer hall and Wine Country style. 
The brewery offers 20+ beers on tap, including hand crafted California ales, barrel aged brews and German style beers, allowing visiting beer connoisseurs the opportunity to try something a little different and special. In crafting the beers, Tim Goeppinger focuses on balance and flavor; he prides himself in producing a beer for every palate. Prior to opening Sonoma Springs, Goeppinger brewed for some of the biggest names in the industry including Goose Island Brewery, Firestone Walker Brewing Co., Lagunitas Brewing Co. and Russian River Brewing Co.

Sonoma Springs' award winning core beers can be tasted daily at the Sonoma tap room:
Sonoma Springs Kolsch "The Kölsch style beer is light and dry, perfect for hot summer days. Our unique yeast produces dried fruit flavors of apricot."
Lil Chief Strong Pale Ale "Our version of a California-style Strong Pale Ale is full of fresh lupulin, the bittering component in hops."
Enchanted Forest "This brew is an interpretation of a new and emerging style from the Great Northwest. A hint of coffee, molasses, roast barley, and even burnt hop spice."
Sonoma Springs Brewing Company, 19449 Riverside Drive, Suite 101, Sonoma, 95476, Phone (707) 938-7422, sonomaspringsbrewing.com, @SonomaSpringsBrewingCo
Tap Room Hours:  Mon – Tue 4 – 9 PM, Wed – Sun 1 – 9 PM.
Subscribe to Our Newsletters!