When Allison Messner needed to completely redo her home's landscape after the Tubbs fire destroyed it in 2017, she started looking for a local landscape designer to tackle the project. But as bids came in three to four times her budget, she thought, "There's got to be a better way." As it turned out, there was. But it hadn't been invented yet.
Messner and her husband Adam, both technology entrepreneurs, decided to take matters into their own hands and developed an online design service called Yardzen, which allows users to work with landscape designers or architects remotely. Clients upload photos of their outdoor space and complete an online questionnaire to get the process started. They then select a designer, who will use their images, along with publicly available property information and a database of plants, to create a design plan.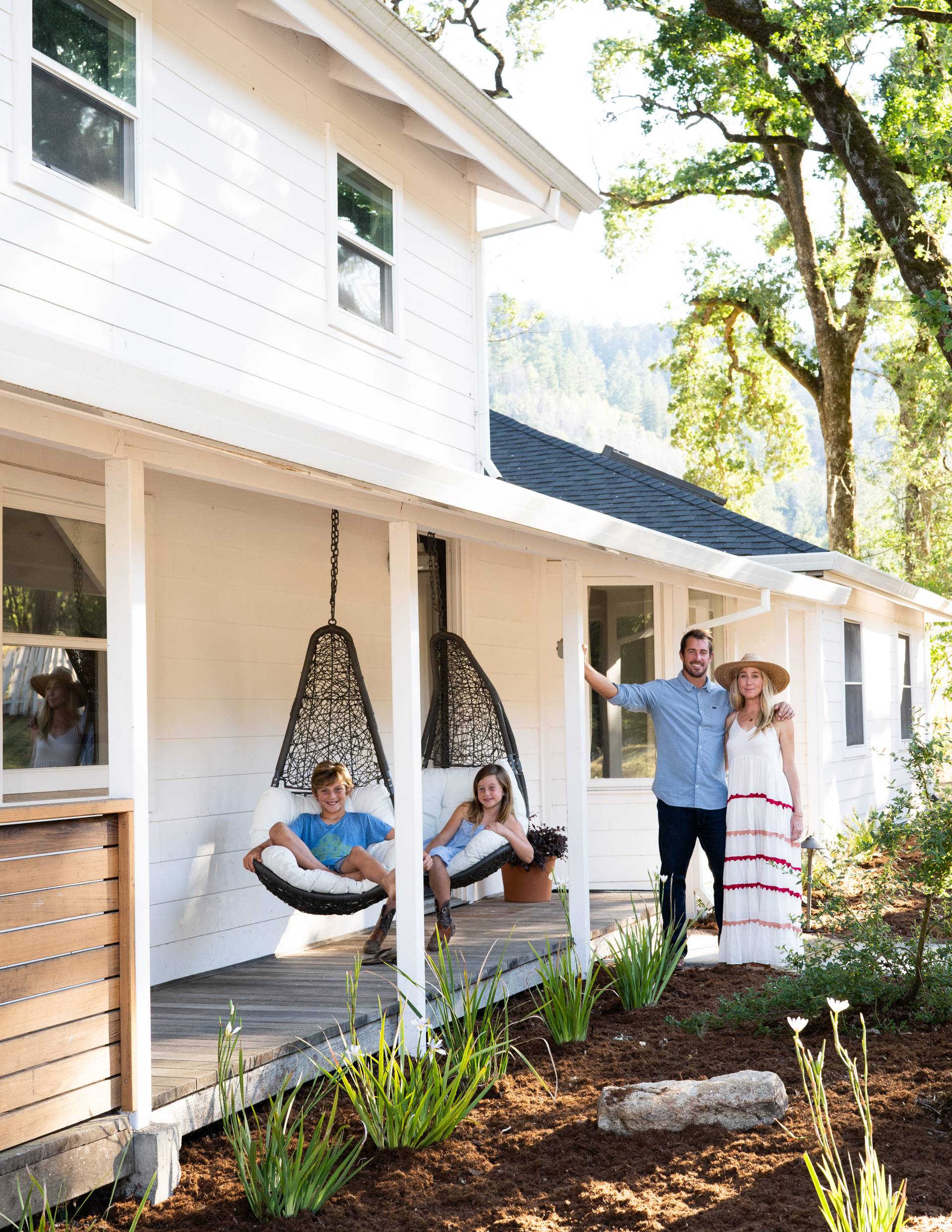 For their own yard, the Messners hired a designer in another part of the country. The couple had decided that they only wanted to landscape a few areas of their woodsy four-acre property on the Sonoma County side of Calistoga. "We didn't feel the need to plot the entire property," says Messner. All they needed was a design plan. Thanks to the new technology they had developed, they could get that through their smartphones.
The Messners launched Yardzen in July 2018. Since then, the online design service has assisted people with thousands of projects across the country. Allison Messner describes it as similar to a concierge service that connects users to "heavily vetted" designers, contractors and garden products.
The 500 designers who work for Yardzen can further improve their skills and knowledge through online classes. Best practices like low-water and pollinator-friendly designs are company standard and designs are continually reviewed to ensure that they meet these standards.
"We take a pretty firm stance on things like lawns," says Messner. "95% (of Western United States) is experiencing drought conditions, so we take a heavy hand to make sure we're a good actor." Lawns offer "virtually zero habitat value," adds Kevin Lenhart, Yardzen's design director, who also mentions that lawns are linked to pollution due to the pesticides, fertilizers and mowing they require. 
Instead of lawns, clients in Sonoma County should opt for drought-tolerant native plants for their yards, like California fuchsia, California buckwheat, yarrow and deer grass, advises Lenhart. Low-water, climate-adapted plants from other regions will work, too, he says, including lavender, bay laurel, smoke bush, sages and olive trees.
When it comes to designing your own yard, less is more. "From plant and materials selection to determining how many gathering spaces to include, focus on making fewer, stronger gestures," advises Lenhart. "Don't be boring or one-dimensional, but prioritize overall composition over individual detail."
"Aesthetic beauty is crucial to a successful design because people aren't motivated to maintain or spend time in landscapes that they don't like," he says. But landscape designs should also take into consideration and give back to the local ecosystem.
Allison Messner believes the key to her company's success is its streamlined process and the flexibility the online design service offers: Instead of planning the landscape design during scheduled onsite, in-person meetings with a designer, clients can plan their dream yard from the comfort of their own home, wine glass in hand.
Yardzen offers small packages, starting at around $650. Larger projects, with more comprehensive services, like multiple project edits, start at $2400. yardzen.com