Thousands of Sonoma County families found themselves in urgent need of food during the wildfires — whether they lost a home, had evacuated family members staying with them, lost jobs or simply needed a place to gather around a table. Heather Irwin recounts how restaurateurs banded together to offer both comfort and calm in the storm. Click through the gallery for photos of some of the restaurants and restaurateurs who made feeding Sonoma County their mission during the fires.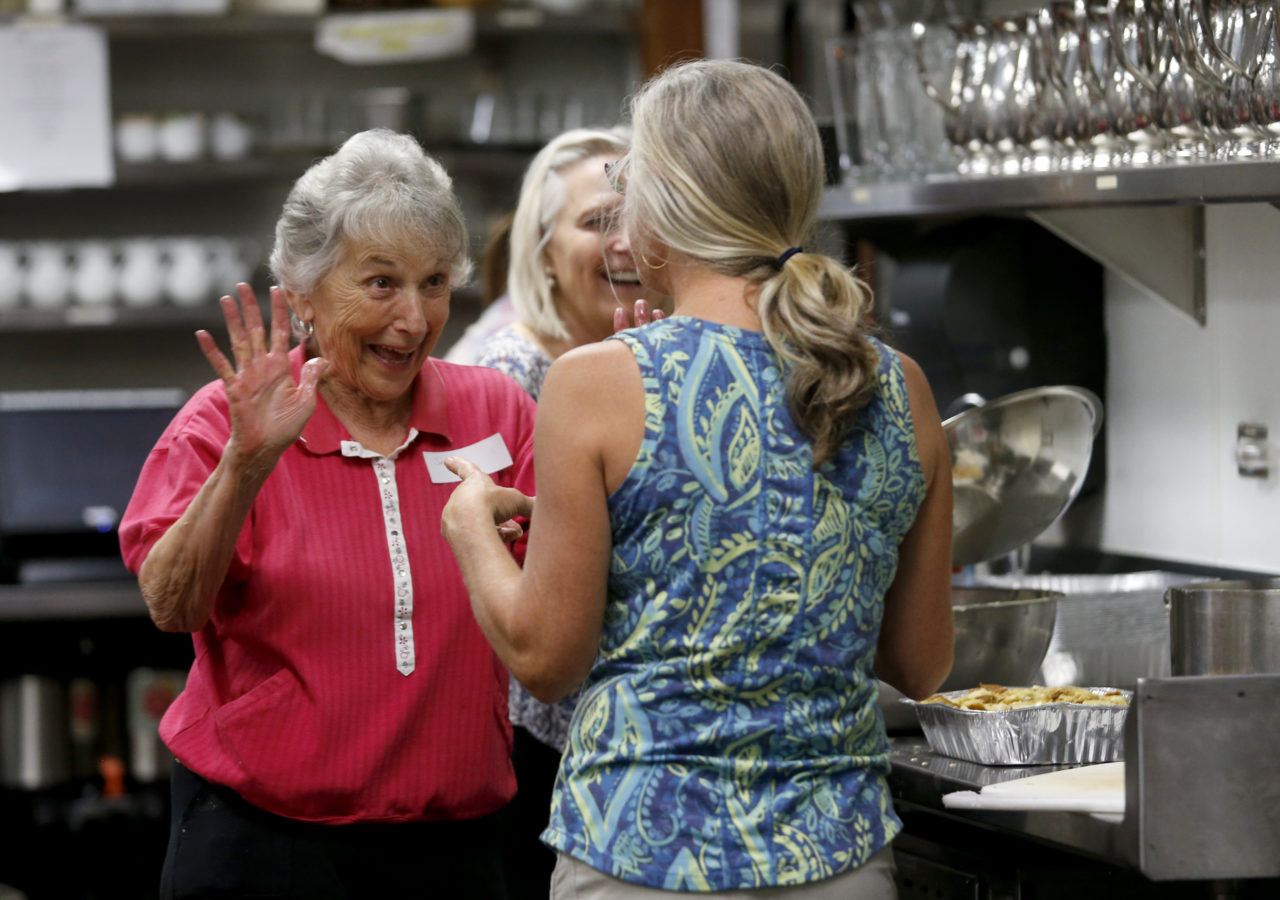 TRUE COMFORT FOOD: The Story of Sonoma Family Meal
Used to frantic schedules, scaling up recipes and making a gourmet meal out of whatever food is on hand, chefs are uniquely qualified to run emergency kitchens at the drop of a hat, which is pretty much what they were asked to do during several harrowing days last October.
From heading up shelter feeding operations and organizing chef-made meals for thousands to simply opening their doors to the public with whatever ingredients they had on hand, Bay Area chefs and restaurateurs met the community's needs with aprons on and knives sharpened.
One beautiful aspect of those dark days was that the chefs who pitched in and offered fundraisers or even just a free meal didn't ask for recognition. They had a job to do, and whether or not anyone got thanked wasn't the issue. We owe them a deep debt of gratitude and our continued patronage, since many restaurants suffered great financial losses during what would ordinarily have been their busiest season. Sonoma Family Meal was born at the kitchen table of a friend's home after days of chefs asking how they could best help the community. Many of the national relief teams weren't able to process smaller prepared food donations, and it seemed a shame that we couldn't somehow bring those delicious restaurant meals to our community en masse.
After my own family was evacuated, we found ourselves around that friend's table wondering how we would feed 10 people at an unfamiliar borrowed home, with limited cooking facilities and our own limited time and emotional capacity. Putting two and two together, we decided to pair up chefs from San Francisco, Sonoma, Santa Rosa, Petaluma, Napa and even farther afield with hungry families affected by the fires.
The call went out, and by the following evening, we'd served more than 1,000 chef-made meals packaged for families of four to six to pick up at Franchetti's Wood Fire Kitchen (1229 N. Dutton Ave., Santa Rosa) and take to their homes, evacuation centers or wherever families were sheltering together.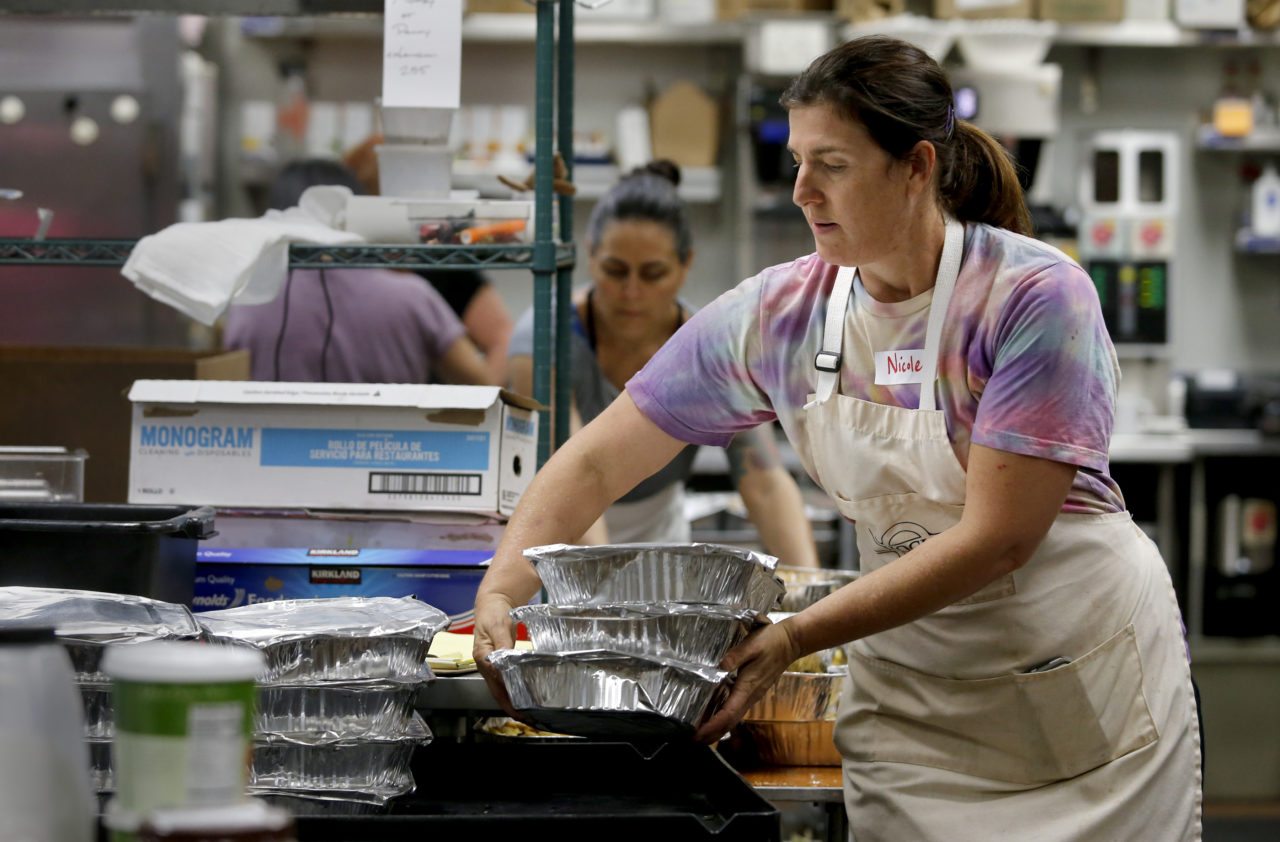 The idea was to offer more than just basic nourishment. It was to provide as much local, organic food, made in commercial kitchens by some of the Bay Area's most highly regarded chefs, to those who needed it most. In addition, SFM used large commercial kitchens to prepare food that might have otherwise gone to waste, including pallets of donated vegetables, meat, dairy and canned goods other agencies weren't able to use.
Our chefs learned quickly that each morning was a test of their mettle, with an empty refrigerator and no idea what types of food would be donated that day. Sunchokes? Lamb shanks? A thousand pounds of squash? No problem. Dinner would be served by 4 p.m.
Among the contributions: organic produce from farm aggregator FEED Sonoma, as well as hundreds of pounds of meat from zazu kitchen + farm (6770 McKinley St., #150, Sebastopol), barbecue from Operation Barbecue Relief (which arrived in a limousine), cupcakes from Moustache Baked Goods (381 Healdsburg Ave., Healdsburg), curry from Kendall-Jackson Estate's Kitchen (5007 Fulton Road, Fulton), lasagna from Single Thread (131 North St., Healdsburg), pasta from Jackson's (135 Fourth St., Santa Rosa), and hundreds of other donations that came and went so quickly we barely registered a thank-you.
Over the next two weeks, SFM was graciously invited to use the kitchens at Worth Our Weight, the Santa Rosa Junior College Culinary Center and John Ash and Co.'s Vintner's Inn event center, as well as the Council on Aging's Meals on Wheels Kitchen. More than 80,000 meals were distributed over a five-week period with a donation of two chefs, equipment and money from Mark and Terri Stark (Stark's Steakhouse, Bravas, Monti's, Willi's Seafood & Raw Bar, and Bird & the Bottle) — who lost their flagship restaurant, Willi's Wine Bar, in the fire. There were also food donations from "Top Chef Masters" winner Douglas Keane and Nick Peyton's Healdsburg Bar & Grill (245 Healdsburg Ave., Healdsburg) and from Traci des Jardins of Jardiniere (300 Grove St., San Francisco), who led the SF Fights Fire restaurant teams. Additional and very welcome assistance came from Sondra Bernstein of the girl & the fig (110 W. Spain St., Sonoma) and Sheana Davis of Epicurean Connection (746 Broadway, Sonoma).
From the South Bay, Facebook, Inc. contributed thousands of meals from their central kitchens to help bolster our program. Smaller food companies and distributors donated thousands of pounds of organic meat, dairy products and pasta and hundreds of pounds of spices and equipment. And of course scores of locals — many of whom had lost their own homes — went to work in our kitchens and handed out meals.
Though the free distribution program ended the week before Thanksgiving, Sonoma Family Meal continues to work with the local community to find ways to address the ongoing needs of those who lost so much in the fires and their aftermath. Learn more at sonomafamilymeal.org.
Sonoma Family Meal was hardly alone; here are some of the other restaurateurs who made feeding Sonoma their mission during the fires: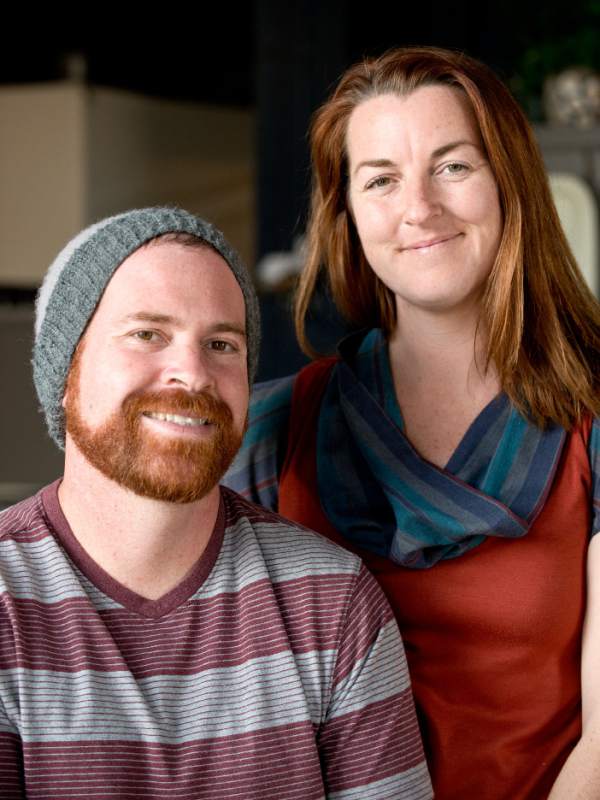 Wishbone, Petaluma
There was no stopping Miriam Donaldson and Josh Norwitt from turning out thousands of meals for victims in both Petaluma and Santa Rosa. Although the couple's 12-table restaurant couldn't have prepared them for feeding on a scale of thousands, Donaldson headed the Sonoma Family Meal kitchen for weeks, making everything from meatloaf and mashed potatoes to stuffed bell peppers and lamb polenta. 841 Petaluma Blvd. N., Petaluma, wishbonepetaluma.com
Backyard Restaurant, Forestville
Owners Marianna Gardenhire and Daniel Kedan rallied a huge effort to feed those evacuated to the Sonoma-Marin Fairgrounds, offering a hearty breakfast, lunch and dinner daily for several weeks. Their ongoing efforts in turn helped encourage many donations and feeding programs in the area. 6566 Front St., Forestville, backyardforestville.com
Kendall-Jackson Estate Kitchen, Fulton
Chef Tracey Shepos headed up one of the largest ongoing feeding operations from the culinary kitchens of the wine estate just north of Santa Rosa. Rallying the winery's chef team, she turned out thousands of meals on a daily basis to aid any of the food operations in need. 5007 Fulton Road, Fulton, kj.com
Valette, Healdsburg
Chef Dustin Valette transformed his upscale restaurant into a feeding operation for first responders during the early days of the fires. Those at the front lines got some good grub for all their amazing work. 344 Center St., Healdsburg, valettehealdsburg.com
Sprenger's Tap Room, Santa Rosa
Chef Damon Gault has been a breakfast machine at the Santa Rosa pub for months now, but when the firestorm hit, he began cranking out hundreds of hearty, firefighter-friendly meals for first responders and anyone else in need. 446 B St., Santa Rosa, sprengerstaproom.net
Tri-Tip Trolley, Kenwood
In the Sonoma Valley, this local food truck drove meals to the front lines of the fires to feed both first responders and neighbors. 8445 Sonoma Highway, Kenwood, tipstritip.com
The Whole Pie, Santa Rosa
The Whole Pie's Trisha Davis worked for weeks coordinating food distribution and feeding the SFM team her chocolate and fruit pies for moral support. 2792 Fourth St., Santa Rosa, thewholepieshop.com
Volunteers
Though barely open a month, staff from the downtown brewpub Two Tread Brewing Co. volunteered tirelessly at a number of feeding operations. The Dutch Bros. Coffee chain sent hundreds of volunteers, many of whom drove hours to get to Santa Rosa to cook, clean and lift for days — with a smile and a whole lot of coffee. 1018 Santa Rosa Plaza, Santa Rosa, 2treadbrewing.com; dutchbros.com