The restaurateurs behind the Flamingo's Lazeaway Club are teaming up with San Francisco's Lord Stanley restaurant for a monthlong chef residency and pop-ups at the Santa Rosa resort.
Launching on Monday, Oct. 2, the Flamingo x Turntable series will feature dishes from New York chef Susan Kim of Doshi (Oct. 2-14) and Los Angeles chef Amanda Kuntee Maneesilsasan of Chao Krung Thai (Oct. 16-29).
Both previously did stints as part of Lord Stanley's two-year culinary series called Turntable, where chefs from around the country — well-known and emerging — hosted pop-up dinners at the Michelin-starred restaurant featuring their unique styles.
Lord Stanley closed in 2021 but is reopening this month, with longtime chef de cuisine Nathan Matkowsky. At the same time, their Turntable concept has gone on the road, first to Los Angeles and now to Santa Rosa.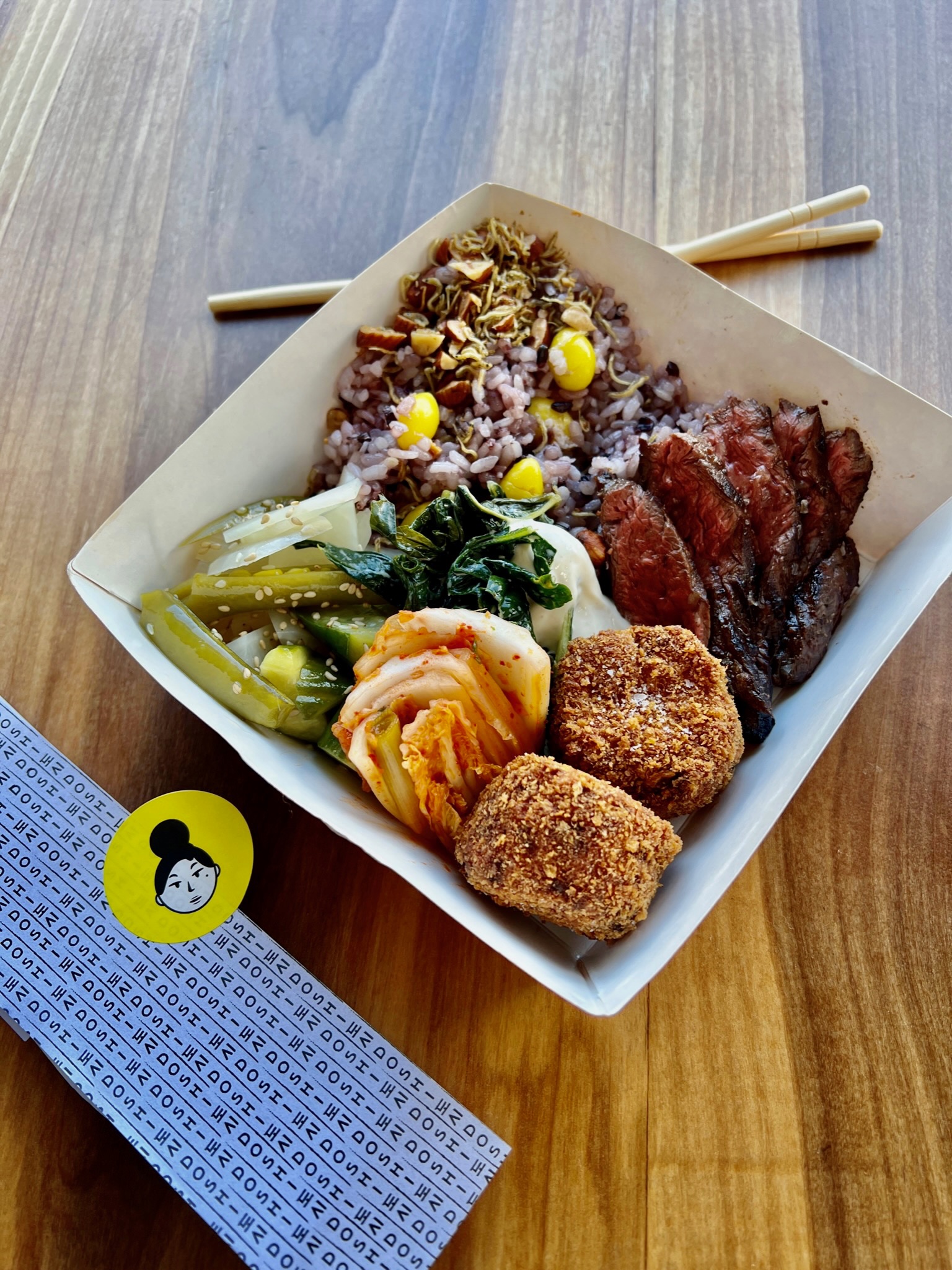 It's a bit of a feather in our cap to have the chef-residency series in our own backyard, and hopefully it'll continue.
Kim focuses on Korean-inspired cuisine and won acclaim in New York City for her doshirak, prepackaged lunchboxes filled with home-cooked rice, meat and vegetables. The Chez Panisse alum gives dishes her chef-y twist, such as with pickled, preserved and fermented goodies including marinated skirt steak, kimchi, braised greens and purple gingko rice.
"I spent a lot of time poring over the details of my version, because the sum of all parts matter. I want people to feel delighted when they are opening this gift," Kim said in a news release about the residency.
Kim's a la carte lunch and dinner menus at Lazeaway will feature larger family-style dishes like beef carpaccio with tonnato and anchovy crumble; seared tteok (rice cakes) with halloumi, a seven-minute egg and brown butter gochu; and bugak (fried seaweed chips) with Dungeness crab dip and caviar. Doshirak will be served poolside.
The last two weeks of the series will highlight Maneesilsasan's Thai cuisine with family-style shareable plates such as smoky prawn pad Thai, Thai-style pork jowl, crab fried rice and papaya salad with salted egg.
Reservations for Flamingo x Turntable are available at flamingoresort.com/events/turntable.
The Flamingo Resort also has announced the opening of Fernando's Hideaway, a private dining room available for up to 30 guests. The recently redesigned and renovated space will offer family-style meal selections including glazed pork bao, crispy chicken sliders, coconut green curry, grilled prawn tacos and soba noodle salad.