You may be trying to shed a pound or two of winter padding, but get ready to blow your New Year's resolution at some of our favorite new (and old) restaurant and bar picks. We promise not to tattle.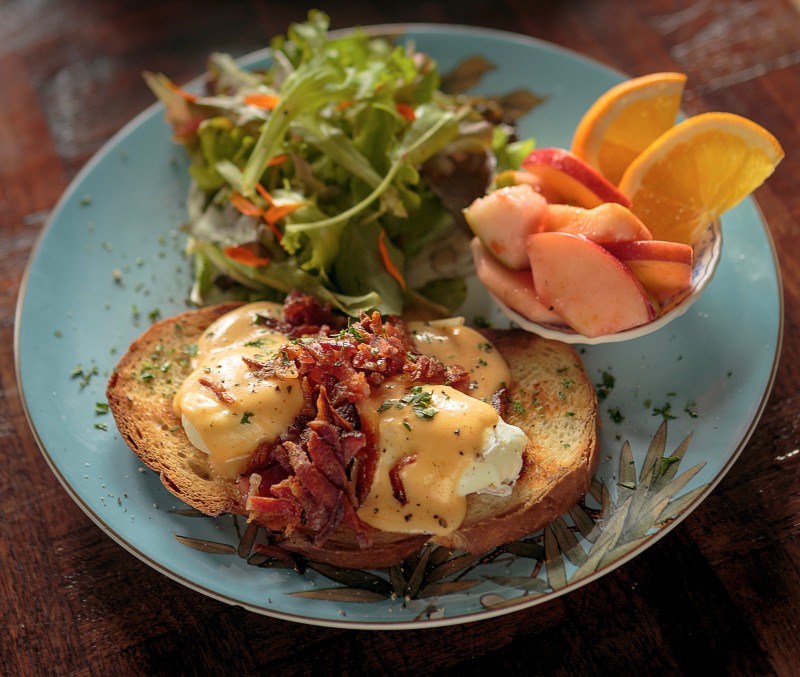 WISHBONE
Whether sourcing from their own cattle ranch or the farms of friends and neighbors, Wishbone is an ode to Sonoma County's bounty. Brunch is the perfect storm of some of their best dishes, including the Wishburger, made with their own Scottish Highland beef, or the "Hot Mess" (polenta with house-made pickles, mushrooms, kale, hot sauce and a fried egg). Whatever your choice, consider washing it down with an El Toro Rojo spicy Mexican mocha or classic mimosa.
841 Petaluma Blvd. N., Petaluma, 707-763-2663, wishbonepetaluma.com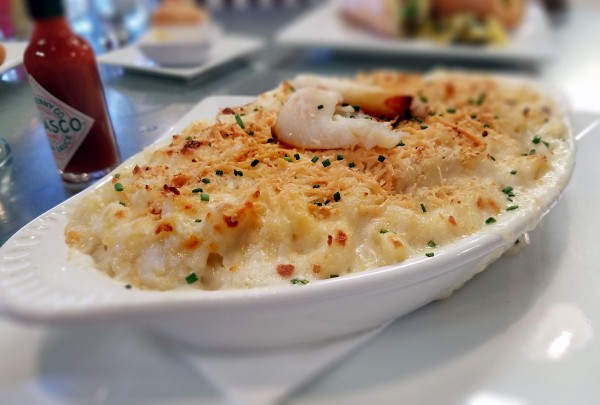 SONOMA CIDER TAPROOM AND RESTAURANT
From sarsaparilla-vanilla and habanerolime to limited-run breakfast-cereal-inspired flavors, this Healdsburg taproom is an ode to all things cider. Father-and-son team David and Robert Cordtz have 23 taps featuring their oft-changing lineup of small-batch, signature ciders as well as guest beers, wines and nitro-coffee from Taylor Maid. More than just libations, the expansive space also includes cider-infused French onion soup, crab mac and cheese, banh mi sandwiches, salads and smoked ribs. The menu changes up frequently, so reservations are highly recommended. And a dog-friendly patio means Fido can join in the fun.
44 Mill St., Healdsburg (behind Mill Street Antiques and the Parish Cafe), 707-723-7018, sonomacider.com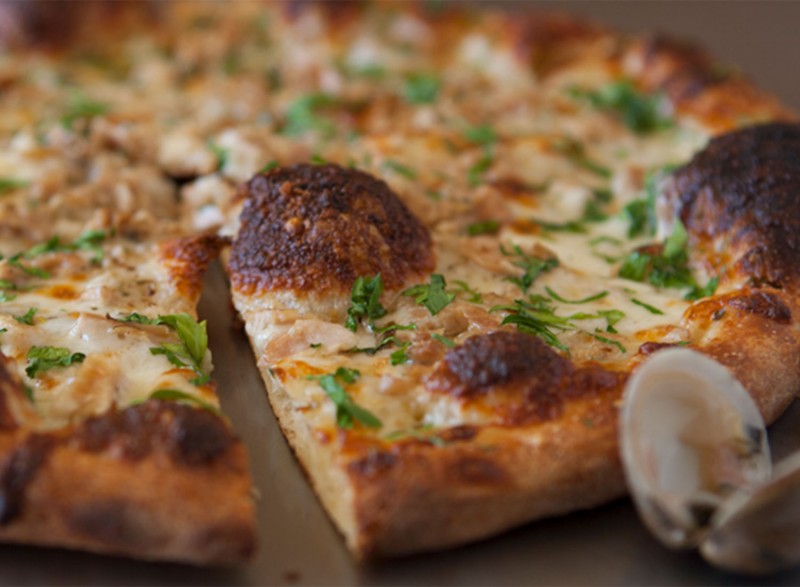 NEW HAVEN APIZZA SHOP
Mexican bakery by day, New Haven, Connecticut–style pizzeria by night. Fernando Garcia, whose family owns Garcia's Bakery, learned about this East Coast style of pizza after working in a New Haven restaurant for 15 years. Locals say the crispy crust and traditional clam, garlic and white sauce pizza is as real as it gets — at least on the West Coast. Pies run from $14 (small) to $31 for a large. Don't miss the homemade espresso tiramisu ($6) made daily. Beginning at 3 p.m. Tuesday through Sunday.
555 5th St. W., Sonoma, 707-931-4694, newhavenapizzashop.com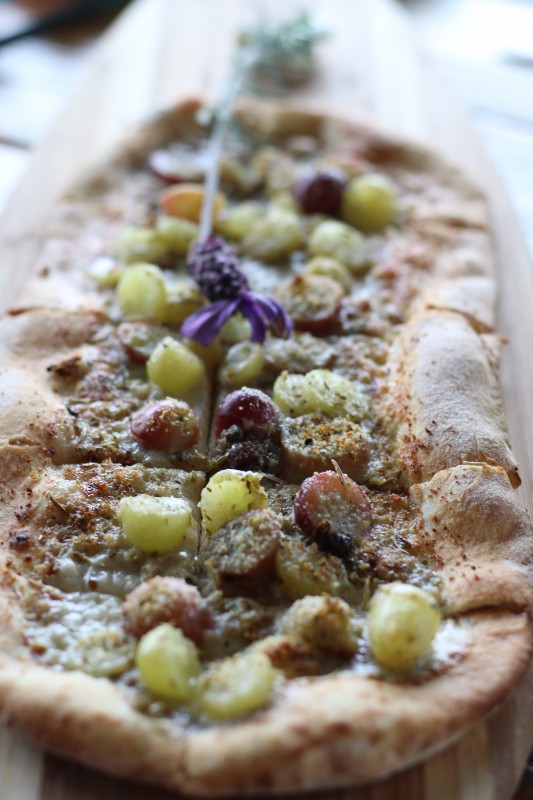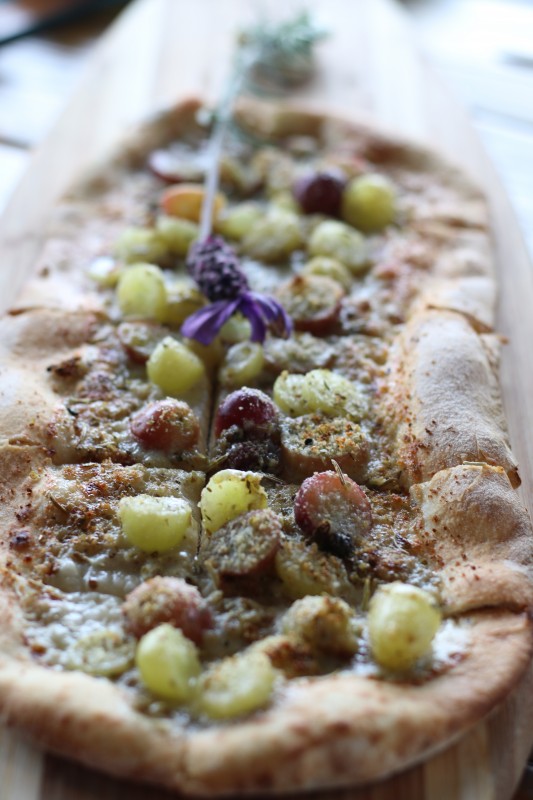 GOURMET AU BAY
Owners Bob and Sissy Blanchard recently moved and expanded their longtime winetasting shop from Bodega Highway to the last available waterfront property in Bodega Bay. Tucked away in a tiny cove in Bodega Harbor, the revamped Gourmet Au Bay is more than twice the size of the original, and now has a wood-fire oven and full menu Thursday through Monday. (The kitchen is closed Tuesday and Wednesday, though tasting takes place daily). While the Blanchards serve up flights of wine on their signature wine glass surfboards, Chef Sam Badolato is at the 900-plus-degree wood oven creating roasted mussels, wood-fire prawns, crab cakes and creative flatbreads, in addition to their signature clam chowder. Though the food and wine are trip-worthy, it's the stunning views that will keep you coming back, even on blustery days.
1412 Bay Flat Road, Bodega Bay, 707-875-9875, gourmetaubay.com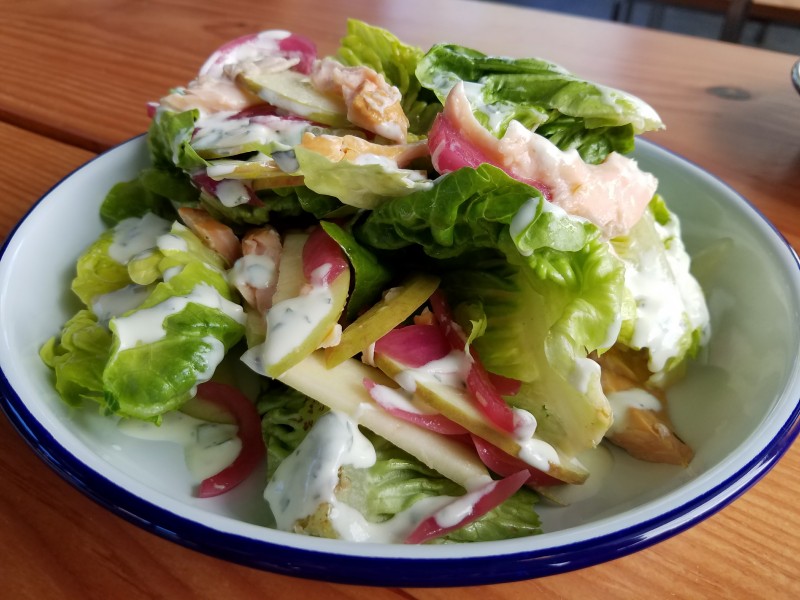 HANDLINE COASTAL CALIFORNIA
Made-to-order corn tortillas with local rockfish cod and chipotle aioli have folks lined up at this Sebastopol newcomer from longtime west county restaurateur Lowell Sheldon and his partner, farmer Natalie Goble. Stick with the seafood theme and grab a Henhouse Oyster Stout, or try their organic rice horchata.
935 Gravenstein Highway S., Sebastopol, 707-827-3744, handline.com
STARLING
This new craft cocktail bar in the former Blue Moon is everything a neighborhood joint should be — but with really good cocktails. Their Black Walnut Manhattan is made with their own nocino (a walnut liqueur), along with bourbon, vermouth and a brandied cherry. We also like the Bacon Bourbon Sour with a mix of bacon-infused bourbon, Madeira, maple syrup, fresh citrus juice, cherry, lime and sriracha bacon.
19380 Highway 12, Sonoma, 707-938-7442, starlingsonoma.com
SPRENGER'S TAP ROOM
Half the fun of this epic taproom is the after-work crowd piling in for a basket of sweet potato fries and a brew. We like to buck the trend and go for lunch. Order a French Dip (order off menu with onion rings and cheese inside for an extra $1) and Pinot Grigio Hard Apple Cider.
446 B St., Santa Rosa, 544-8277, sprengerstaproom.net
BREAKAWAY CAFE
This cafe is one of the most underrated spots in the Sonoma Valley, and we're half-hoping it stays that way. Plenty of the usual suspects are on offer (scrambles, huevos rancheros, hash), but we love the extra-delicious buttermilk pancakes and banana walnut waffles.
19101 Sonoma Highway, Sonoma, 707-996-5949, breakawaycafe.com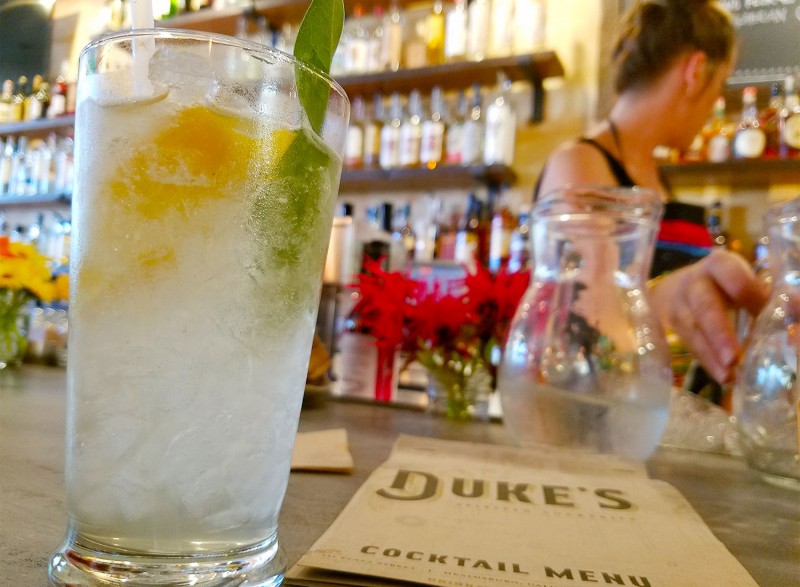 DUKE'S SPIRITED COCKTAILS
Although food isn't the star here, the cocktails are crafted with the same care and ingredients as at many top-rated nearby restaurants. Farm-to-glass drinks at the former John and Zeke's bar in Healdsburg include herbs, fruit vinegars, fruit purees and top-shelf artisan spirits, sometimes accompanied by a little molecular gastronomy magic. The Darling Nicki ($11) includes Mezan Panama rum, chai tea, Hamilton 151 rum, Leopold Bros. Tart Cherry Liqueur and local Spirit Works Sloe Gin. The Rangpur More ($11) melds Opihr gin with Rangpur lime shrub, pink peppercorn, saffron bitters and house tonic. The Barely Legal ($12) has Charbay Meyer lemon vodka, Giffard lychee syrup, and yuzu, lemon and grapefruit juice. Wine, beer and ciders are also on the menu, as well as nonalcoholic, house-made sodas (burdock root beer, grapefruit) and tea. Small bites include pickled vegetables, mixed nuts, chips and salsa, and Noble Folk ice cream sandwiches. Open late, must be 21 or over.
111 Plaza St., Healdsburg, 707-431-1060, drinkatdukes.com