Peggy Fransen prepared to toss her bocce ball into a crowded field of red and green spheres, all huddled around a little white pallino.
She had a strategic conundrum. Should she try to knock out an opponent's red ball or try to land her green one closest to the pallino, a small white ball? Or, take the safe route and throw it outside the scrum so as not to inadvertently bump a teammate's ball and hurt their chances?
Gently but deliberately, Fransen rolled her ball into the fray, down the red dirt court at Juilliard Park, home to Santa Rosa's city bocce league.
It made its way between two balls and almost miraculously curled around another, coming to rest closest to the pallino — the target.
Squeals of delight erupted from her Balls of Fire teammates, and congratulations came from her Rock N Rollers opponents.
"No skill involved," Fransen declared. "It was luck! Just luck. I was thinking about just throwing it away."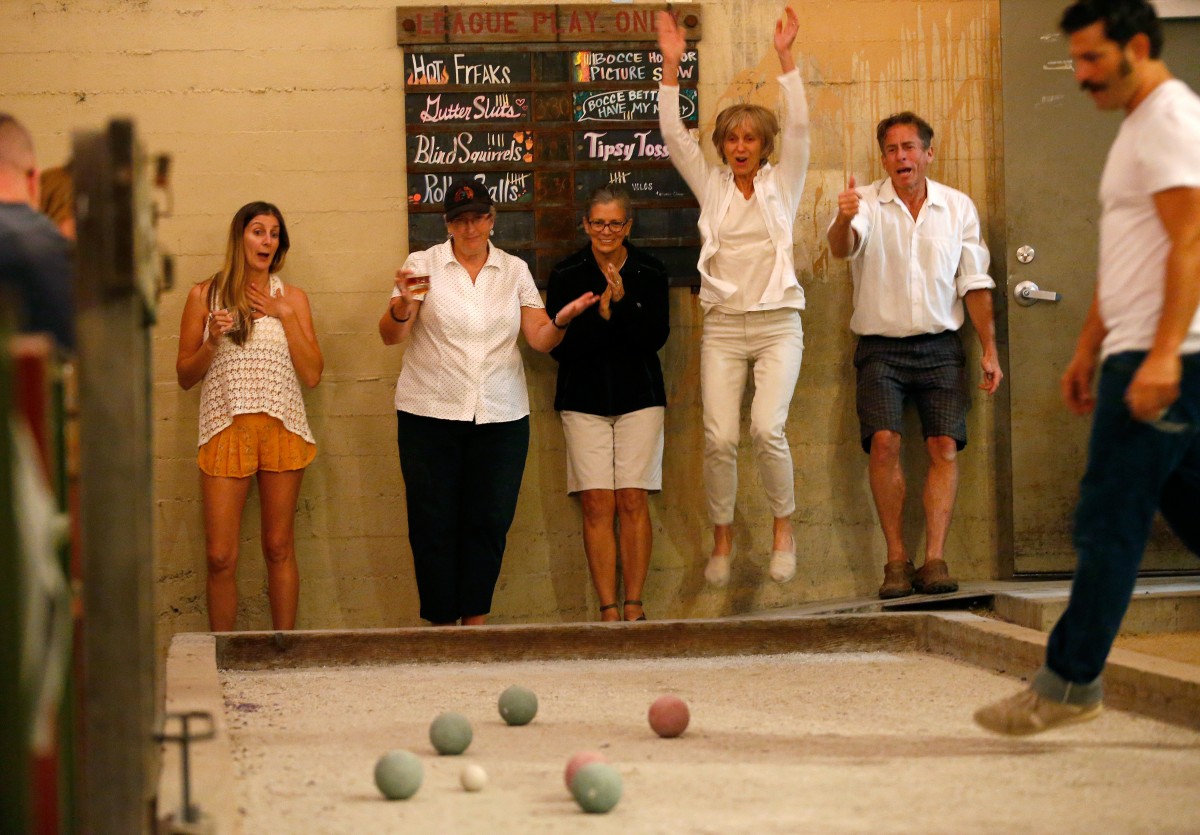 Bocce, an ancient game that is both simple and complex, has bloomed in popularity throughout Sonoma County in the past few years, and leagues are now offered nearly every day of the week.
Dozens of wineries, parks and even restaurants offer the casual game for customers to indulge in while they enjoy a little Wine Country lifestyle.
It's one of the few sports you can compete in while holding your wine glass, and some players claim they actually play better after a tipple or two.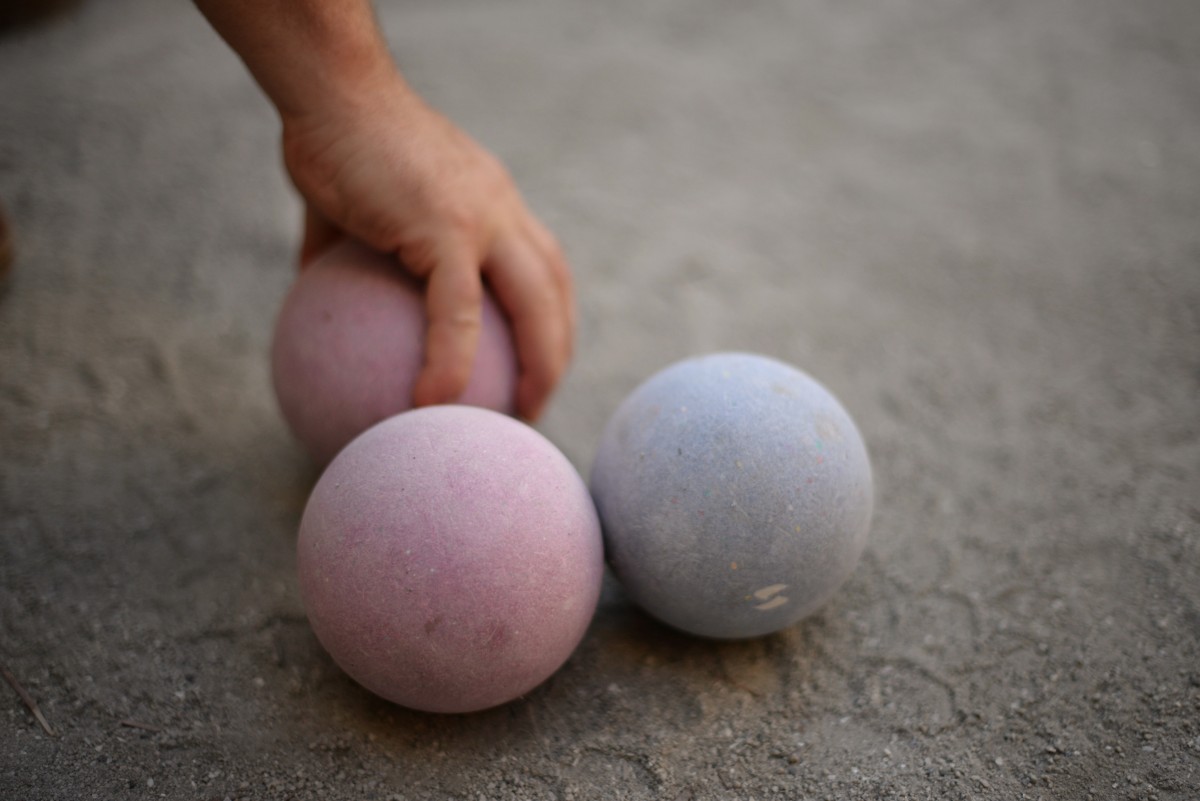 At Campo Fino restaurant in Healdsburg, the Thursday night bocce league can get pretty competitive. Owner Ari Rosen installed the courts a couple of years ago as an homage to the game he played with his grandfather during summers in upstate New York.
Several teams now compete in the league, which includes players of all ages and abilities. Gen Xers and millennials toss alongside baby boomers and octogenarians.
At Juilliard Park just a few years ago, the sport was offered only one night a week. Now, between six and eight teams compete every weeknight on the six city courts.
Mondays are fairly laid back as the friendly competition melds with a potluck of cheese, crackers, homemade brownies and garden bounty brought to share.
Bocce Amici team member Ginger Kelly of Santa Rosa said her team began as friends first, then bocce players.
"We got together because we were all amici — friends — to begin with and all Italian," she said.
"We have a lot of fun. I'm not sure we play well, but we have fun."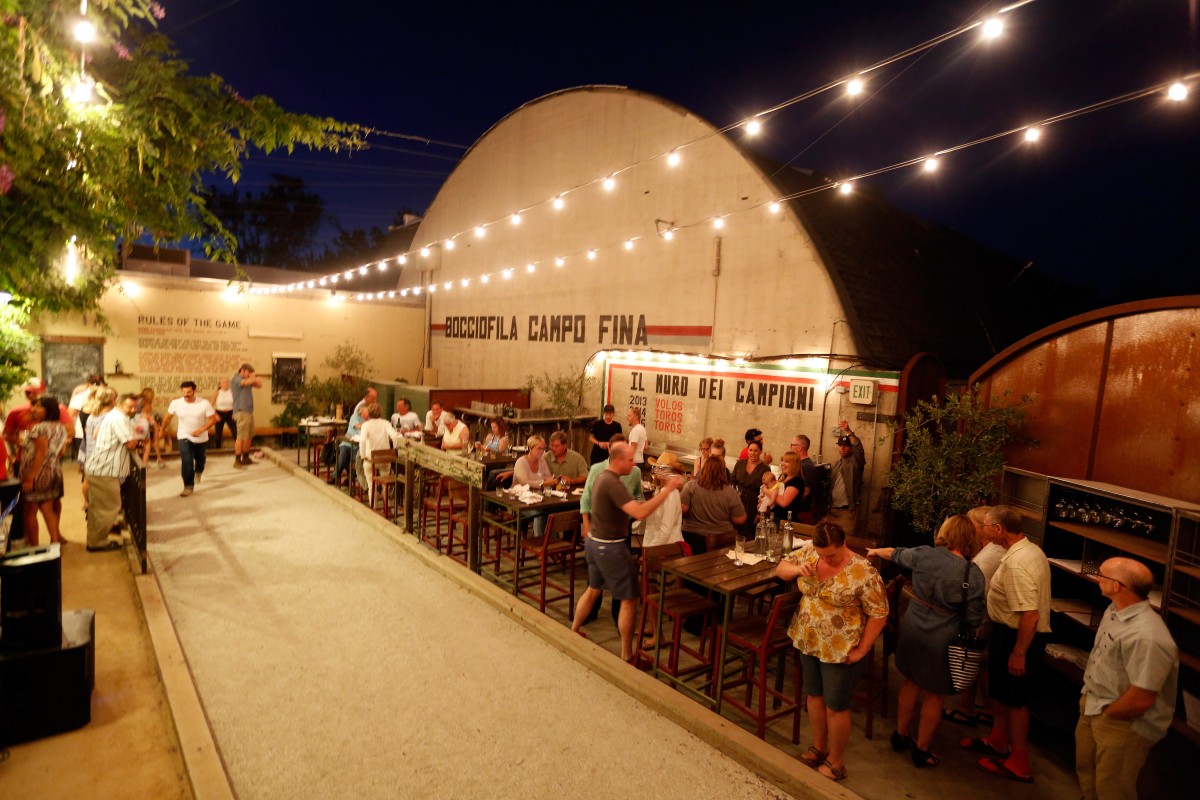 For many Italian Americans, bocce is a nostalgic reminder of the Old Country and a way to continue celebrating their heritage.
Bocce, pronounced boh-che or more casually bot-chi, can be traced to ancient Egypt and the Roman Empire. It is related to British bowls and French petanque.
The word "bocce" is the plural of the Italian word boccia, which means "bowl" in the sporting sense.
It is played throughout the world, particularly where Italian immigrants have moved. In South America, the sport is called bochas or bolas criollas.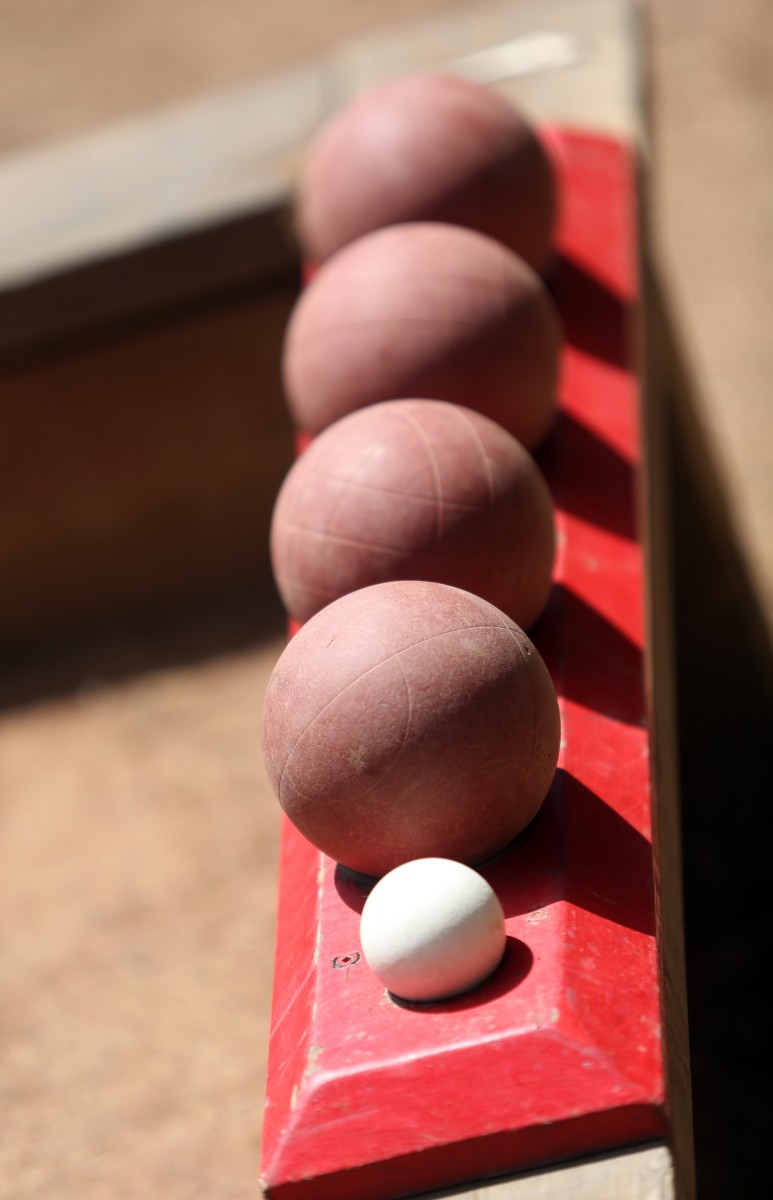 Bocce migrated to the U.S. in the 19th century, and immigrants played the game in homemade courts or fields.
It has made a splash more recently as younger people have found the game at wineries throughout Sonoma County or at public places, such as a park along the Embarcadero in San Francisco. In 2010, private funds and donated union labor helped build those ferry bocce courts.
Janet Kirk explains the allure of bocce: "It's a very simple game. It takes five minutes to learn, but a lifetime to perfect."
How's she doing with that?
"I'm working on it," she said. "It's totally engrossing to me. I just love it."
Kirk, a retired teacher, also plays pickleball, used to play tennis and is learning golf. In fact, many of the same skills in golf are necessary in bocce. It also shares elements of shuffleboard and croquet.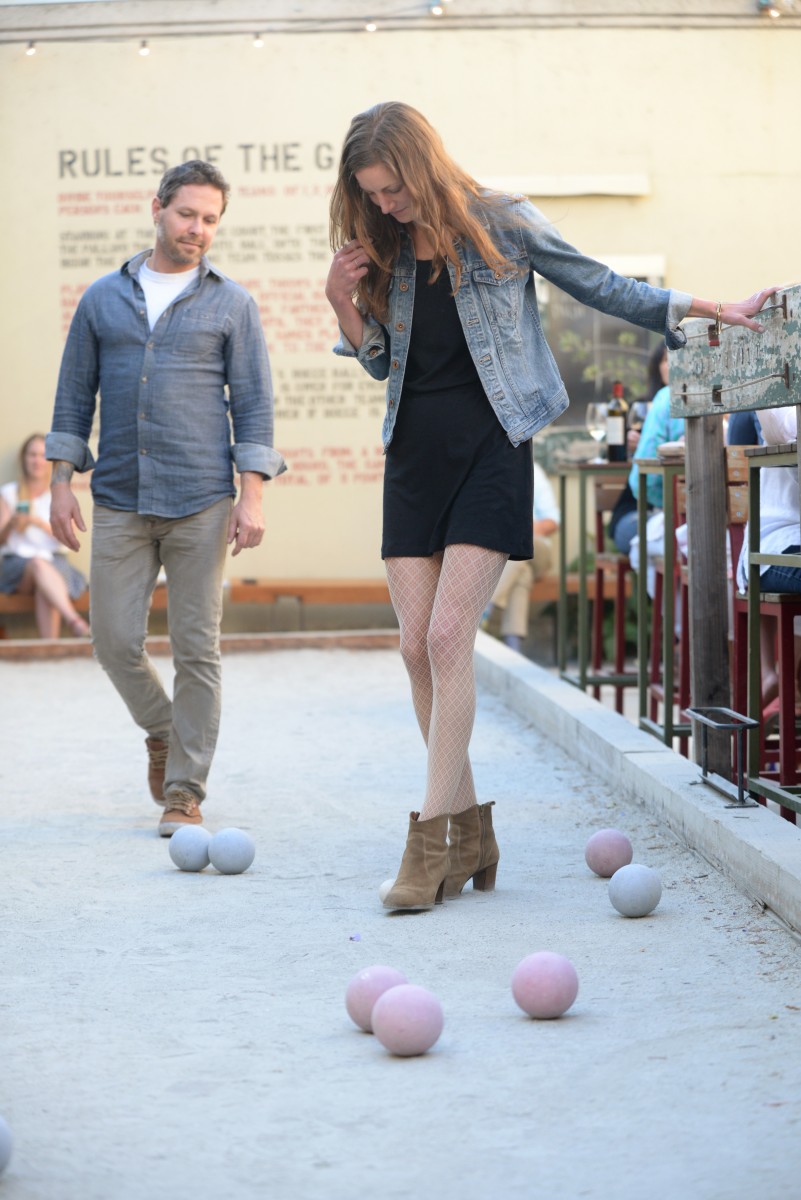 The game requires good judgment of distance, an eye to spot contours and rough spots on the court's surface, the ability to make a quick strategic choice and the proper psychological frame of mind.
That last part runs the gamut in bocce leagues, players say.
There are players with an adult beverage in hand, others with a steely eye bent on knocking an opponent's ball out of the way.
Some get a little raucous and do some mild trash-talking. But most, it seems, simply enjoy the camaraderie and good-natured battles to see which team can score 12 points first.
And while some old-time Italians may have some serious spinning abilities that boggle a rookie's mind, players say no one can claim they've truly mastered the game.
"It's a game that goes back to ancient Egypt, yet still, to this day, we are still figuring out ways to work it," said Al Ferrando of Petaluma.
Ferrando, who says he is "Italian, but only on my mother and father's side," was enthralled with the game from early on.
He picked up a set of balls at a thrift store a few years ago and began playing. He ran into Susan and Tony Cole, leaders of the Sonoma County Bocce Federation, who turned him on to the Santa Rosa league.
Ferrando was hooked. His whole family got involved, and he even built a court in his backyard.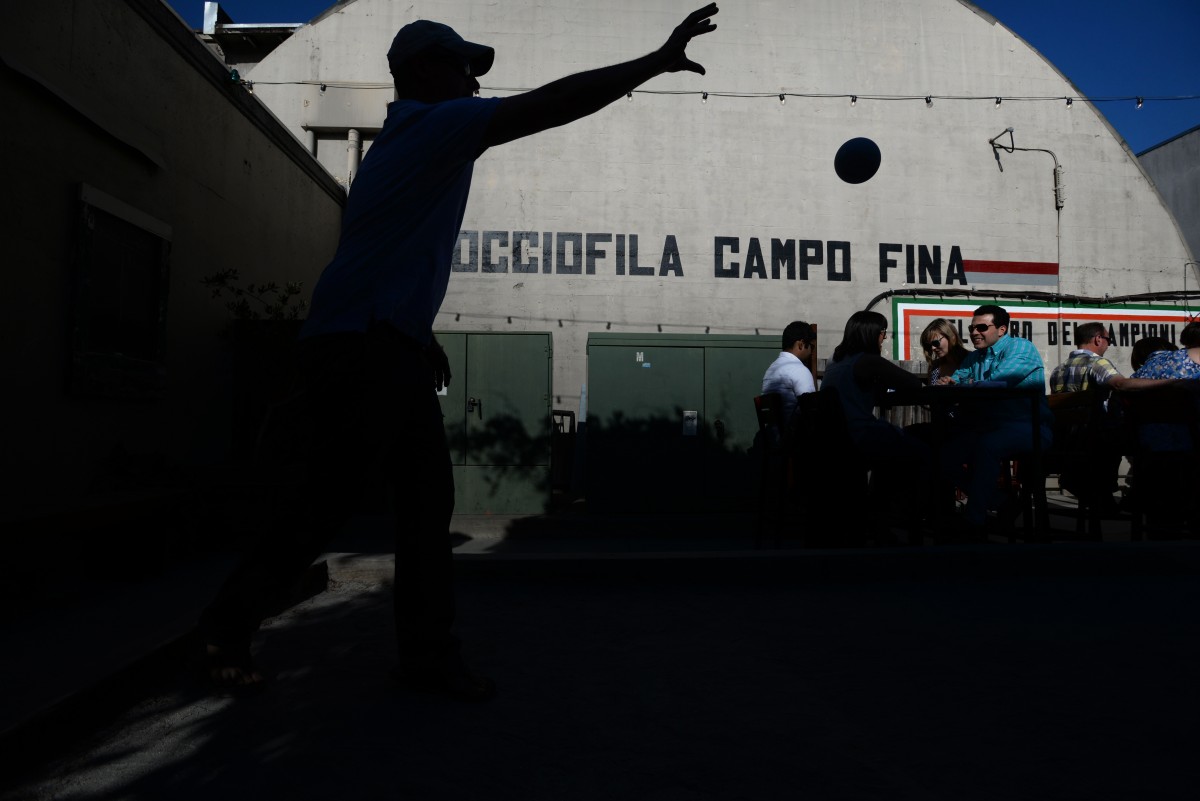 While bocce can get intense sometimes, most players keep it light, knowing there is an element of chance involved.
"Donna fortuna (lady luck) has a lot to do with it," Ferrando reasons.
"There is the pull action, the lawn bowling action, the bowling action, a little croquet," he said, "all this devious machinating going on trying to get to that bloody little pallino."
There is no age limit — upper or lower — for the bocce players.
Many seniors play the game for relaxation and exercise, while kids seem to pick it up naturally.
"It's a game where a grandson can play his grandpa on equal footing," said Ken Vignati of Santa Rosa.
"It's not a game of power. It's a game of finesse."
Vignati plays from his wheelchair, which he jokes may give him an advantage.
"The idea is not to lift the ball too high. You throw low and close to the ground, which is good for me," he said.
"You just have to throw the ball straight and follow through."
Mike Franchetti played petanque while he was traveling in France and joined the Juilliard Park league about eight years ago with his adult son.
"It's fun to meet people and have a good time, play competitively, make friends. All those things," he said. "And I get a pretty good roll every now and again, too."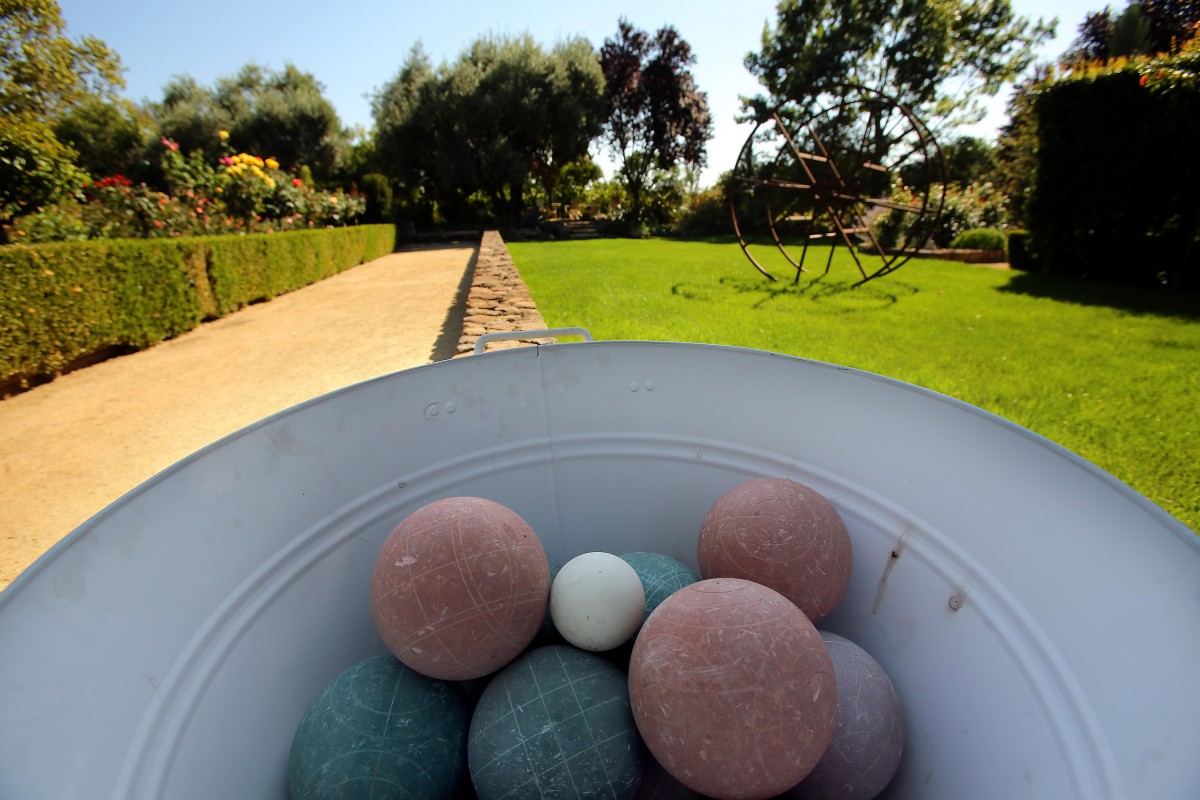 Bocce's popularity in Sonoma County is attributed to Monty Montague, the founder of TeeVax appliance store.
Montague helped revitalize Railroad Square and the West End, and was an enthusiastic fan of both bocce and petanque.
He helped the West End Neighborhood Association in its early days and joined the group at its first West End Bocce Nights in the late 1990s at DeMeo Park.
Montague also led the effort to have the city build the courts at Juilliard. Because of the sport's growing popularity, two more courts were added two seasons ago.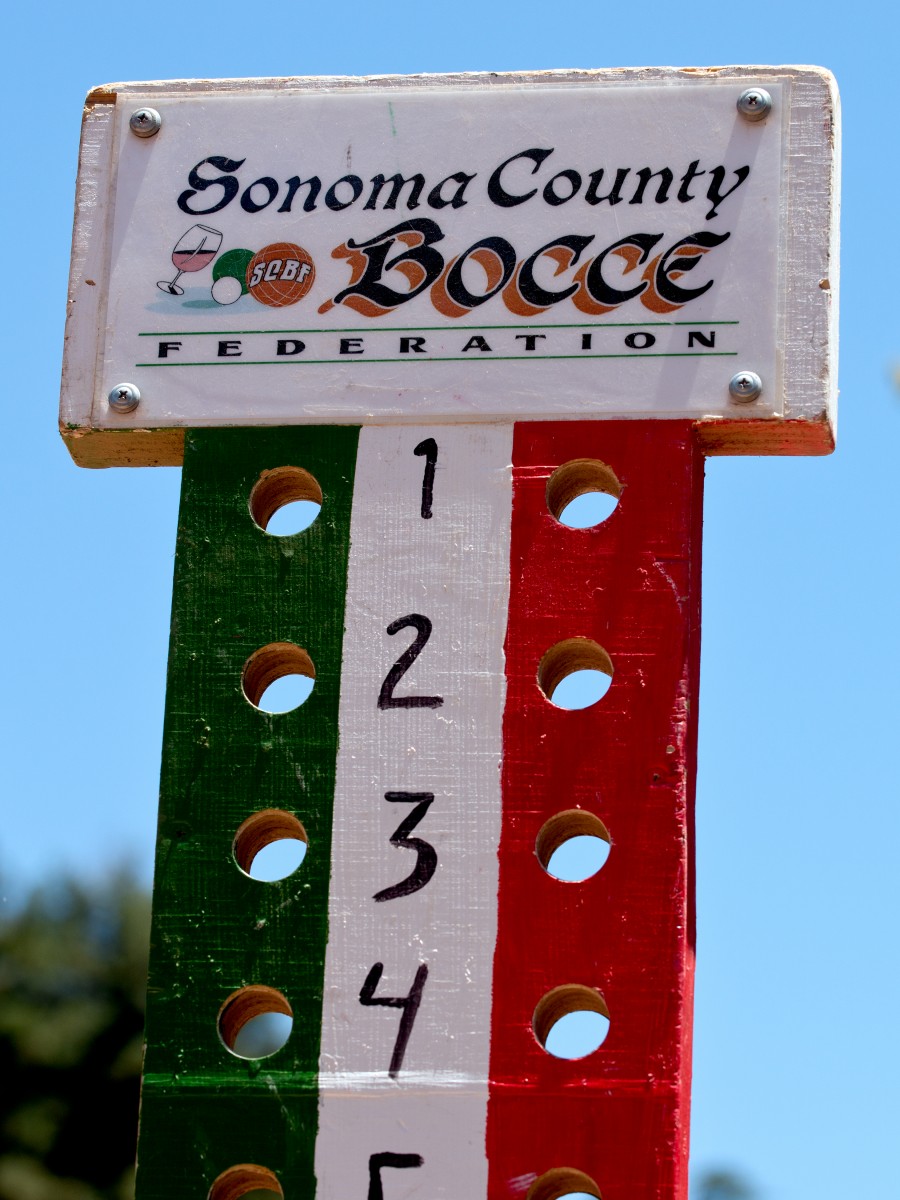 Petaluma also has city-maintained courts at Leghorns Park on Sonoma Mountain Parkway, and Sonoma has petanque fields.
Bocce players can roll a few games and raise money for a good cause in Petaluma. The 2016 Bocce Ball-A-Palooza to benefit Mentor Me is scheduled for Oct. 16.
That popular annual event is held at a private residence and includes pizza, beverages and an affogato dessert bar.
Santa Rosa's leagues also host fundraisers for Special Olympics, the Council on Aging and diabetes research.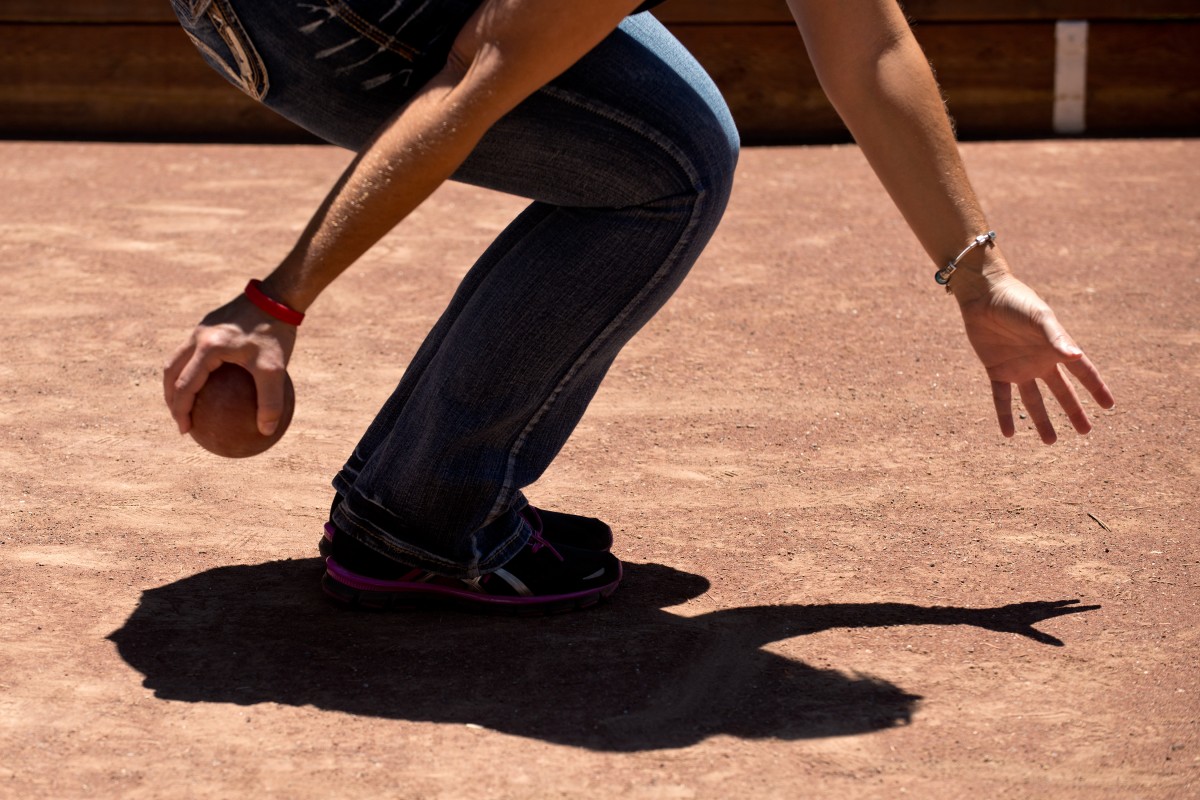 For a less structured bit of bocce fun, dozens of wineries and restaurants throughout Sonoma County have courts where diners play while they wait for dinner or during a picnic lunch.
Asked why he's so enamored with the sport, Ferrando paused for a moment between games at Juilliard Park.
"Bocce really puts you in a playful mood," he said. "It brings out the fun-loving nature in everyone."
Anyone looking to join a league can visit the Sonoma County Bocce Federation website, sonomacountyboccefederation.org.