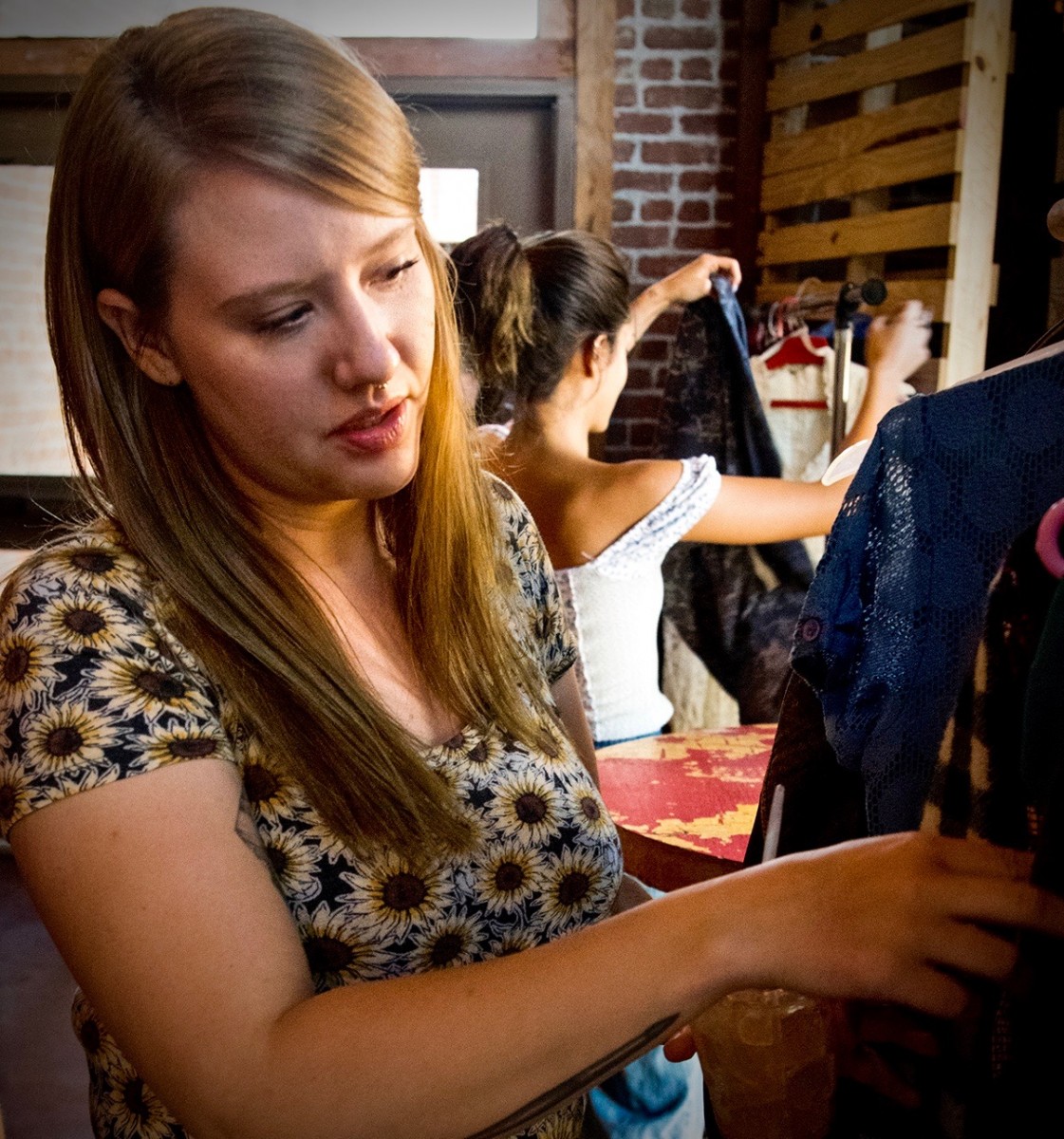 When Santa Rosa resident Ken James organized a music-infused clothing swap for charity at The Arlene Francis Center earlier this year, it immediately generated calls for an encore. On August 2, it was time for the second round of Clothing Swap Extravaganza.
What inspired James to create a community clothing exchange in the first place was the realization that he had too many clothes. He decided to organize a clothing swap and to donate the proceeds to Social Advocates for Youth (SAY), a local organization he had previously worked with. "I really appreciate what they [SAY] do for kids," James said, "they did a lot for me when I was younger and this is my way of trying to give back to them. And also, who doesn't love clothes?"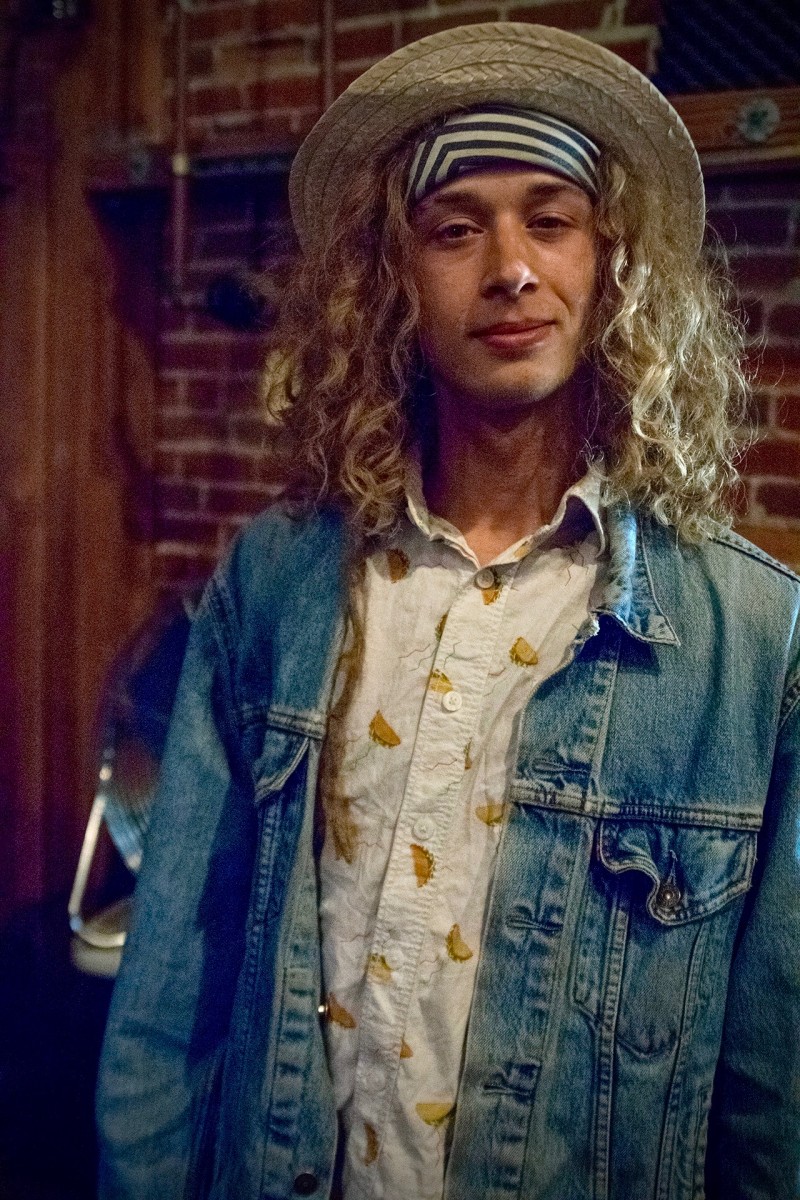 At the time of the first event, James lived next to the Arlene Francis Center on 6th Street in Santa Rosa. The center encourages members of the community to propose events on their website and then puts on the events if they are in line with the mission of the nonprofit organization.
Some of the proceeds from James's second clothing swap were donated to the center in order to keep its service to the community running. Excess clothing was given to Social Advocates for Youth. Again, the event had a large turnout and a nice community vibe.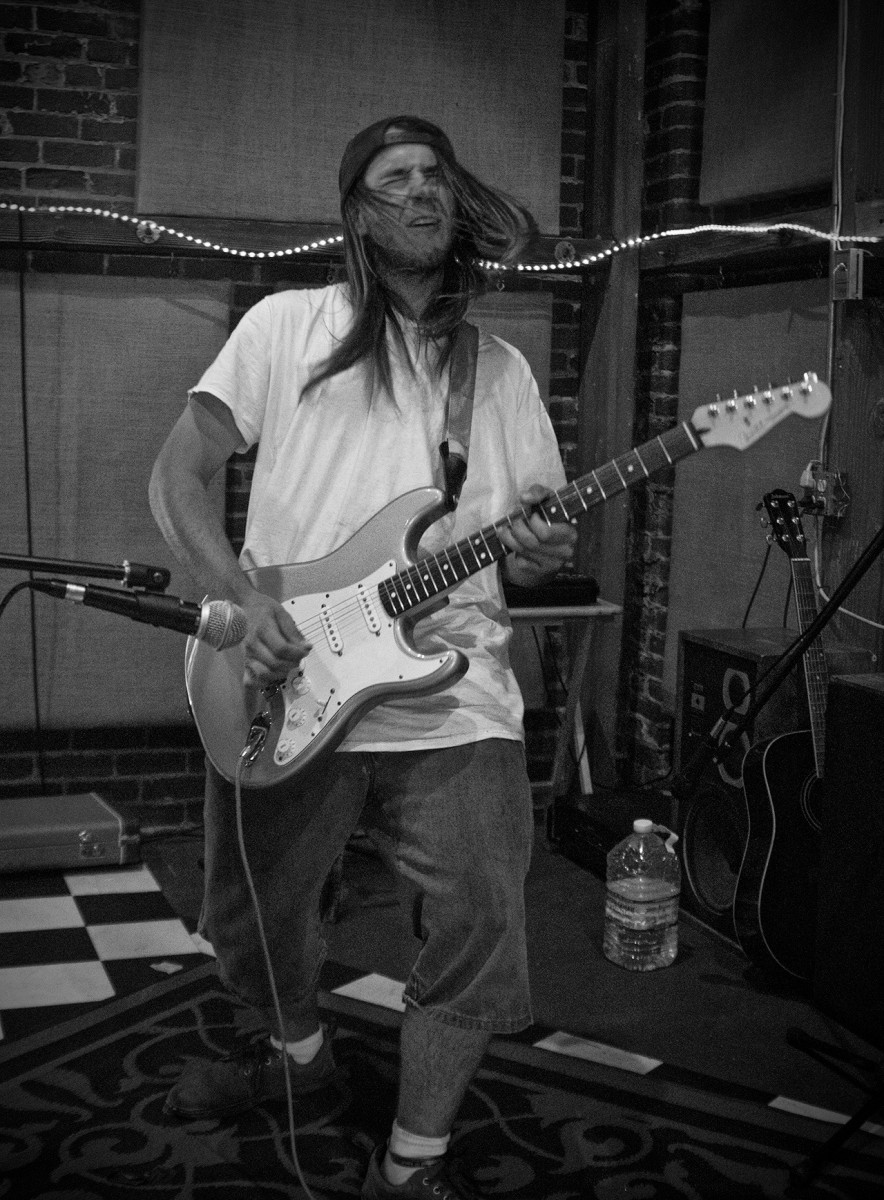 Jamie Batt, one of the clothing swap attendees, had been looking forward to this event ever since attending the first clothing swap extravaganza. "I've had it on my radar," Batt said. "This one is probably twice as big as the first one. I think more people told their friends, so that's pretty awesome."
Batt has found a variety of new outfits through these clothing swaps; one of her recent favorites being an "awesome patchwork leather vest."
Niko Green came to the event carrying four gallon sized bags full of clothing on a mission to declutter her closet. Green had not planned to pick up any clothes but in the end she purchased a few irresistible items. "I had a lot of things to get rid of, but then I stuck around because people keep bringing more and more cool things," Green said. "I'm down to two [bags] — so that's an improvement!"
And the sight of all those clothes wasn't the only reason Green lingered, "interacting with the community is super cool too," she said.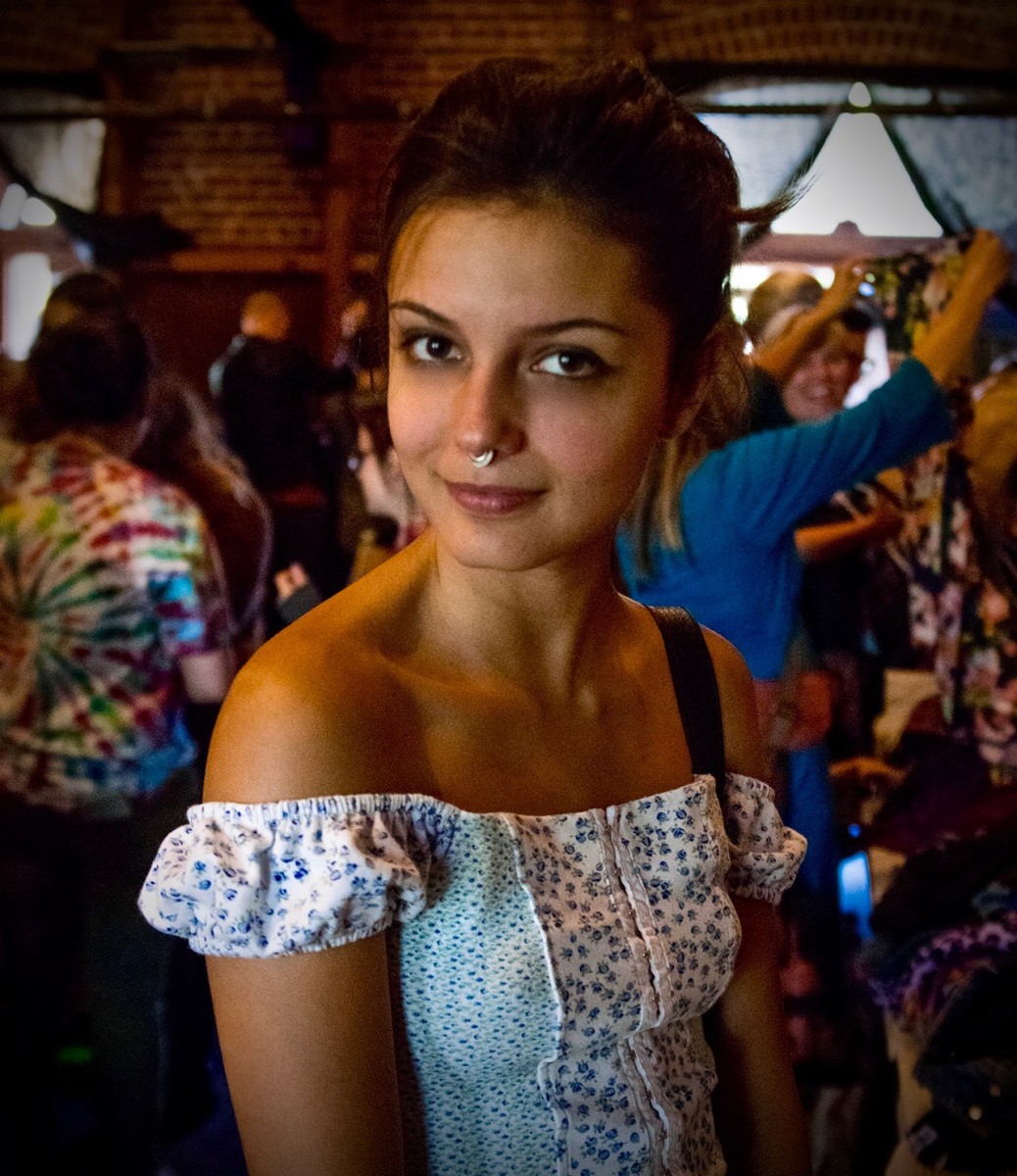 Kiya Polo-Schlosberg also enjoyed the community atmosphere at the Arlene Francis Center. "I've actually been meaning to do a closet clean out and this seemed like a very positive way to do that," Polo-Schlosberg said. "I heard about it on Facebook and decided I'd swing by. Me and my girlfriends are here. I love events like this."
The easy-going atmosphere at the clothing event was accompanied by some great live music. The lineup included performances by DJ Gloomy Beach, Mama Sat and The Wax Factory and Dillon O'Bannon. "I think it is a nice touch," O'Bannon said and added, "It really adds that communal sense — where it's not just a bunch of people silently browsing clothes."
Although this clothing swap has come and passed, it won't be the last. According to James, the public can expect another event with tunes soon, "I'm making things happen slowly but surely," he said. "You can expect to see another one of these in a few months — once I get more clothes that need donating."
For more information, visit arlenefranciscenter.org or the Facebook event.
Photography by Estefany Gonzalez.