So many choices, so little time. To best select among Sonoma's possibilities, we posed a question to those in the know:
If you had just one place to take a first-time visitor to Sonoma, where would you go?
___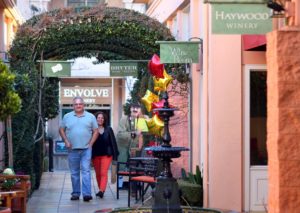 The manager of Charles M. Schulz-Sonoma County Airport, Jon Stout, recommends the downtown Sonoma Plaza. "If you have limited time, you can really get a great feel for Sonoma County in four hours there," he says. "You've got shopping, good restaurants, you've got an opportunity to do some wine tasting and you can walk to everything." There's also Mission San Francisco Solano, built in 1823. "I did a class trip there when I was in grade school and I must have had a good docent, because since then, it's just been fascinating to me."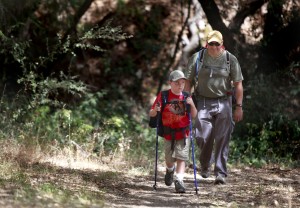 Deborah Large, community events manager and naturalist at Jack London State Park in Glen Ellen, is a self-proclaimed wildflower fanatic. Her favorite place to send those of like mind is Hood Mountain Regional Park and Open Space Preserve in Santa Rosa. "The park has rugged terrain that makes for a great hike with fantastic views," she says. "Plus, it has a long season of growing wildflowers," early spring through fall. "Last November, the trails were lush with mushrooms and new growth, and I was very excited by the earthstar mushrooms, which I'd never seen before."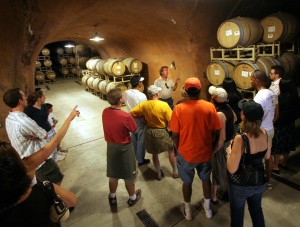 For Colby Smith, founder of the hospitality-focused Concierge Alliance Napa Valley & Sonoma, Benziger Family Winery in Glen Ellen suits both the outdoor enthusiast and the wine lover. "Benziger shows the big picture," she says. "The biodynamic winery has beautiful gardens that attract the good insects, and it also has sheep, cattle and birds, all of which support the ecosystem." A ride on the winery tram offers beautiful views of the vineyards and gardens, and the tasting room awaits after the tour. "It's a true agricultural experience, and a wonderful way to enjoy 'going rural,'" Smith says.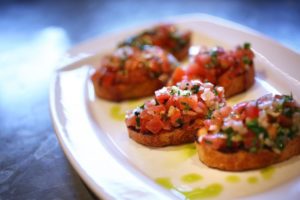 Cathi and Steve Fowler, innkeepers at the Honor Mansion in Healdsburg, dine often at Baci Cafe & Wine Bar and recommend it to guests as a dinner destination that will please even the pickiest of eaters. The Healdsburg restaurant "embraces what Sonoma has to offer in terms of vegetables and it buys local," Cathi says. House-made pasta and sauce choices include gluten-free, vegan and vegetarian options. Those with food intolerances (Steve has celiac disease and eats gluten-free) are happily accommodated. "I'm trying to keep my husband safe, so that made going out to restaurants next to impossible," Cathi says. "Baci keeps him safe, and the food is fantastic."