Stepping into Robindira Unsworth's eponymous Petaluma boutique is like taking a journey to India and the Middle East. She offers an exotic collection of boho-chic jewelry that incorporates a mix of metals, textures and semiprecious gemstones, inspired by her mother's East Indian background.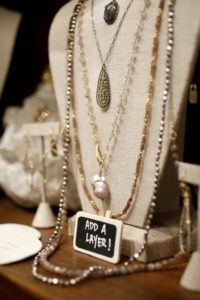 Unsworth, whose first name is pronounced roh-BIN-drah, gets inspiration from her travels to the Middle East and Morocco, and a childhood spent in her mother's clothing design studio. Less exotic destinations also play a role.
"When my husband and I moved to Petaluma from San Francisco, I was amazed that within five minutes, we could be driving amongst cows and vineyards and olive groves," she said. "If I take the time to get out into the world, new designs always come my way."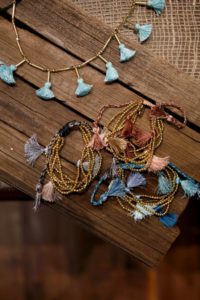 Unsworth brings her visions to life in her Petaluma studio, a curtained-off area at the back of the store. Some pieces are cast in India and completed in Petaluma, while all of the beaded jewelry is made in her studio, from start to finish. A triple-strand necklace, for example, has labradorite, moss aquamarine and zircon stones in varying shades of blue, on a sterling-silver chain accented with 22-karat gold vermeil.
She describes her jewelry line as "relaxed and luxurious," and conducive to layering. "I design three to four different collections every year and the pieces work really well together," she said. "Pieces from five years ago are still totally relevant; it's not like anything goes out of style."
Subscribe to Our Newsletters!